Occasions

Funeral & Sympathy

Flowers

International

Same Day

Christmas

How to make a real flower Christmas wreath
18th October, 2020
Making a real flower Christmas wreath is a fun way to spend a winter's afternoon. Get the whole squad involved, throw in some mulled wine and you'll have that festive feeling (not to mention an envy-inducing wreath to hang on your front door) in absolutely no time.
Sounding like too much effort? Find your local florist who can help with wreath making workshops or beautifully bespoke wreaths this Christmas.
You will need
Tools for the job:
Floral foam wreath (pop into your local florist to pick one up)
A pair of sharp scissors or secateurs
Florist wire
Accessories to make the design your own (think Christmas baubles, ribbons, pinecones, whatever takes your fancy!)
Foliage:
Evergreen foliage such as spruce, berried holly and ivy are perfect for the job and can easily be found growing in the garden or woods (why not raid the hedgerows on your next winter walk?). Pick three or four different varieties to add texture and interest to your wreath and make sure you have plenty to work with – you may be surprised by how much you need to completely cover the base.
Flowers:
If you want to make your wreath really festive, add a selection of Christmas flowers. Red roses will look as jolly as Santa's suit or if you want long-lasting, low maintenance blooms opt for snowy white chrysanthemums, frilly carnations or one of our seasonal favourites skimmia. Choose flowers to match your colour scheme for a super co-ordinated look. In this wreath how-to we've used lotus pod heads, hydrangeas (that will look as good when they dry out as they do fresh), long-lasting chrysanthemum blooms and roses and trachelium in pretty purple hues, plus orchids for a little indulgence (it is Christmas after all!).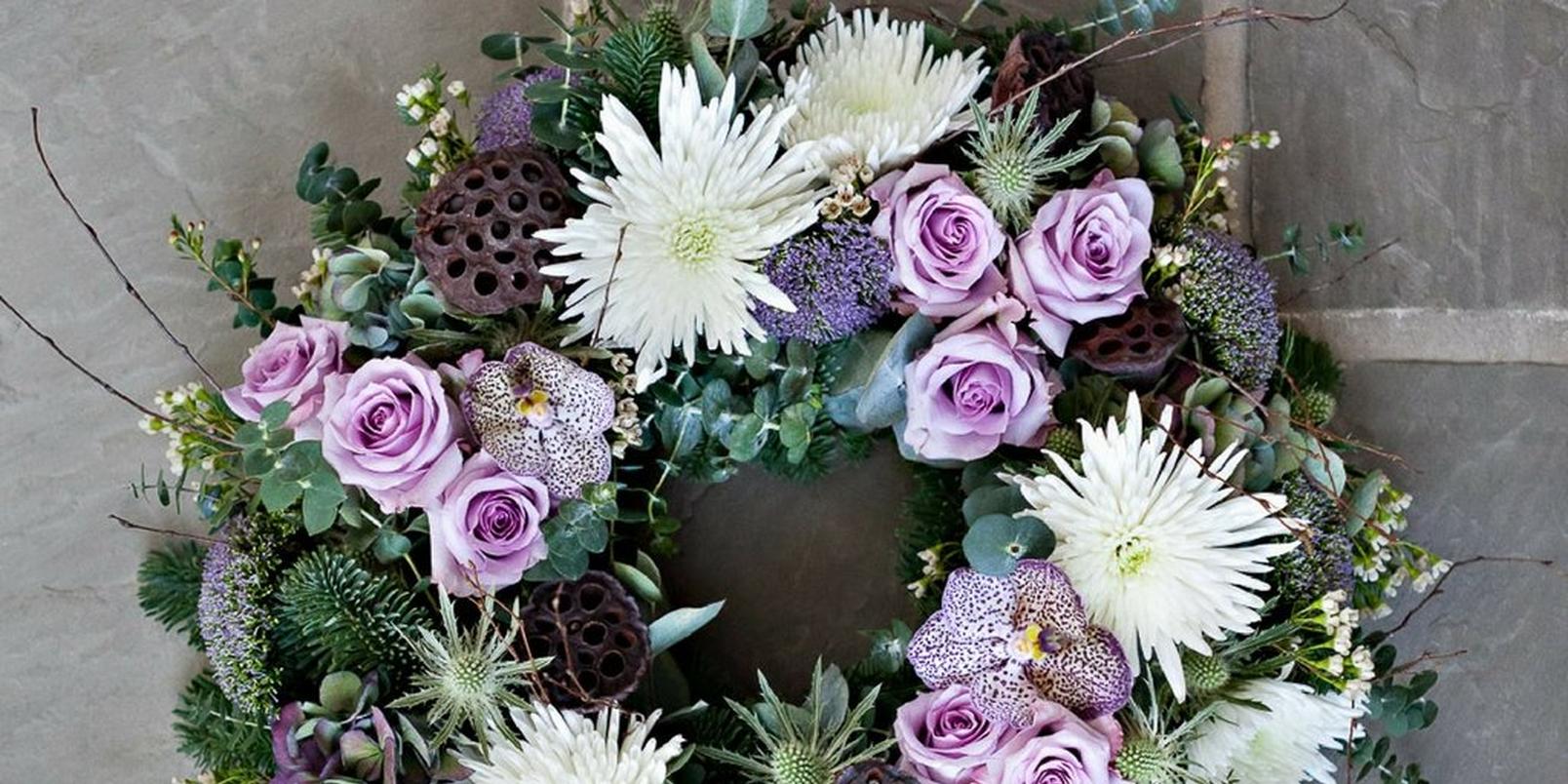 Step 1
Soak the floral foam wreath in water then place it on a worktop ready to get started.
Step 2
Use the florist's wire to create a hoop to hang your wreath from. Wherever you attach your hoop will become the top of the wreath – don't forget this when you start adding the foliage.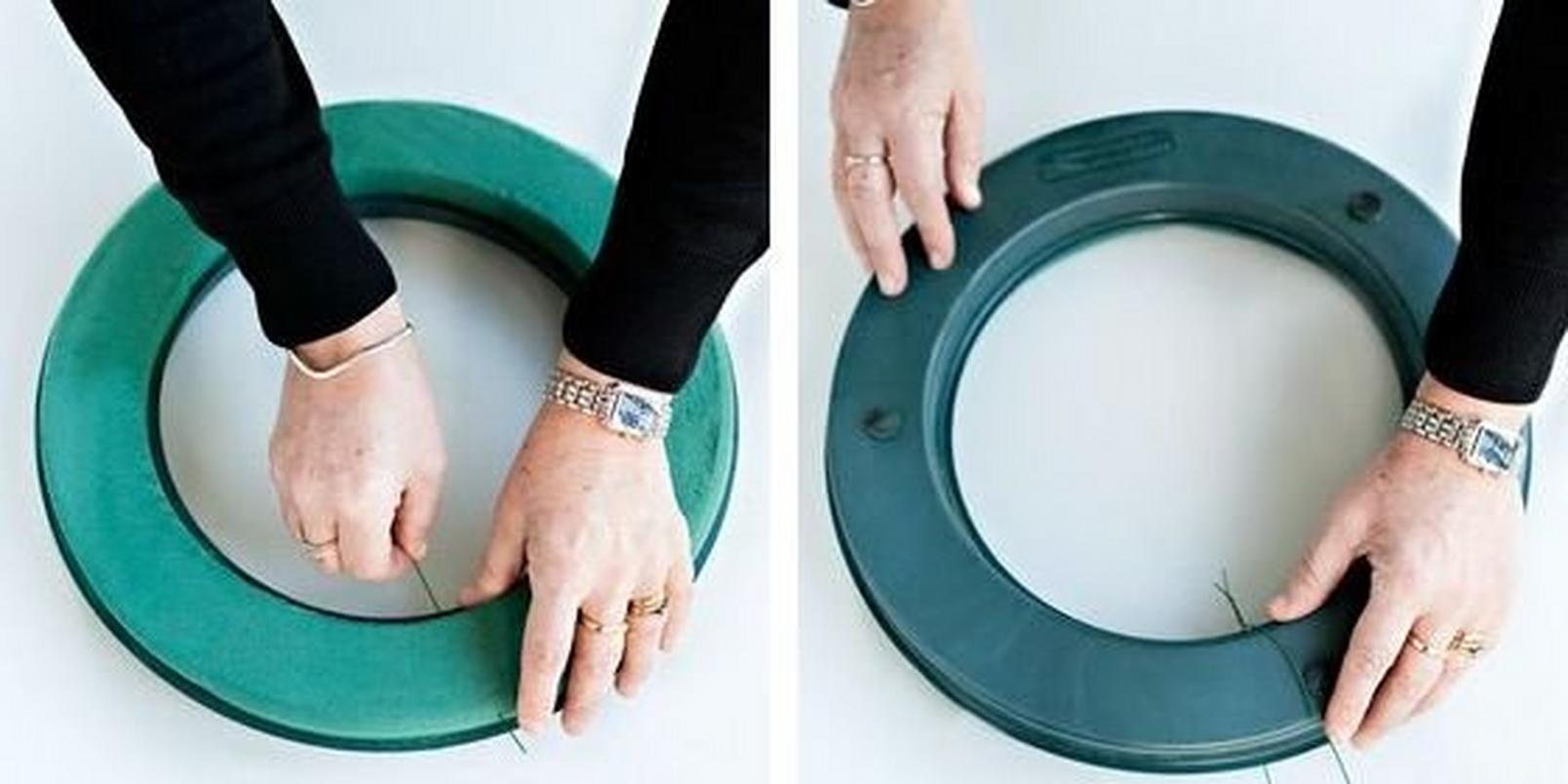 Step 3
Right, now it's time to roll up your sleeves! Start preparing the greenery (we've used spruce as our 'main ingredient') by cutting off a piece at a time and removing the foliage from the bottom few inches. Once you've done that, start to frame the foam wreath by inserting one sprig at a time at a slight angle and working in a clockwise fashion so that all the branches point in the same direction. Repeat with the other foliage until the surface of the wreath is well covered and there are no gaps where the foam is peaking through.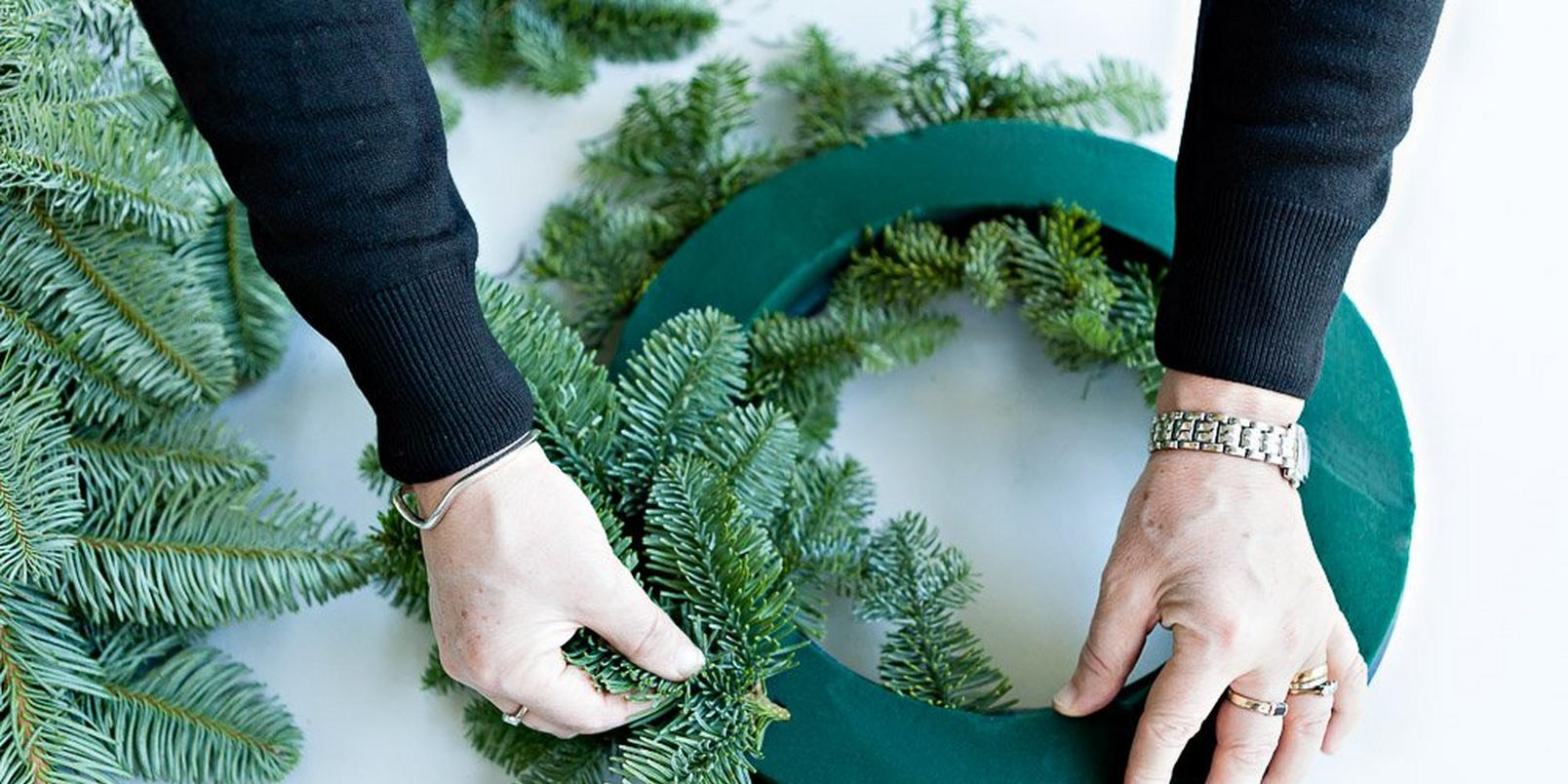 Step 4
Next it's time to add your flowers (or what we like to think of as the fun part!). Just like you did with the foliage, cut the stems of the flowers short and at an angle and gently push them into the floral foam. We've used a pretty mix of garden flowers in our design including chrysanth blooms, hydrangea, lilac roses and trachelium but you can choose whatever blooms you fancy (see our round up of the best Christmas wreath ideas for inspiration).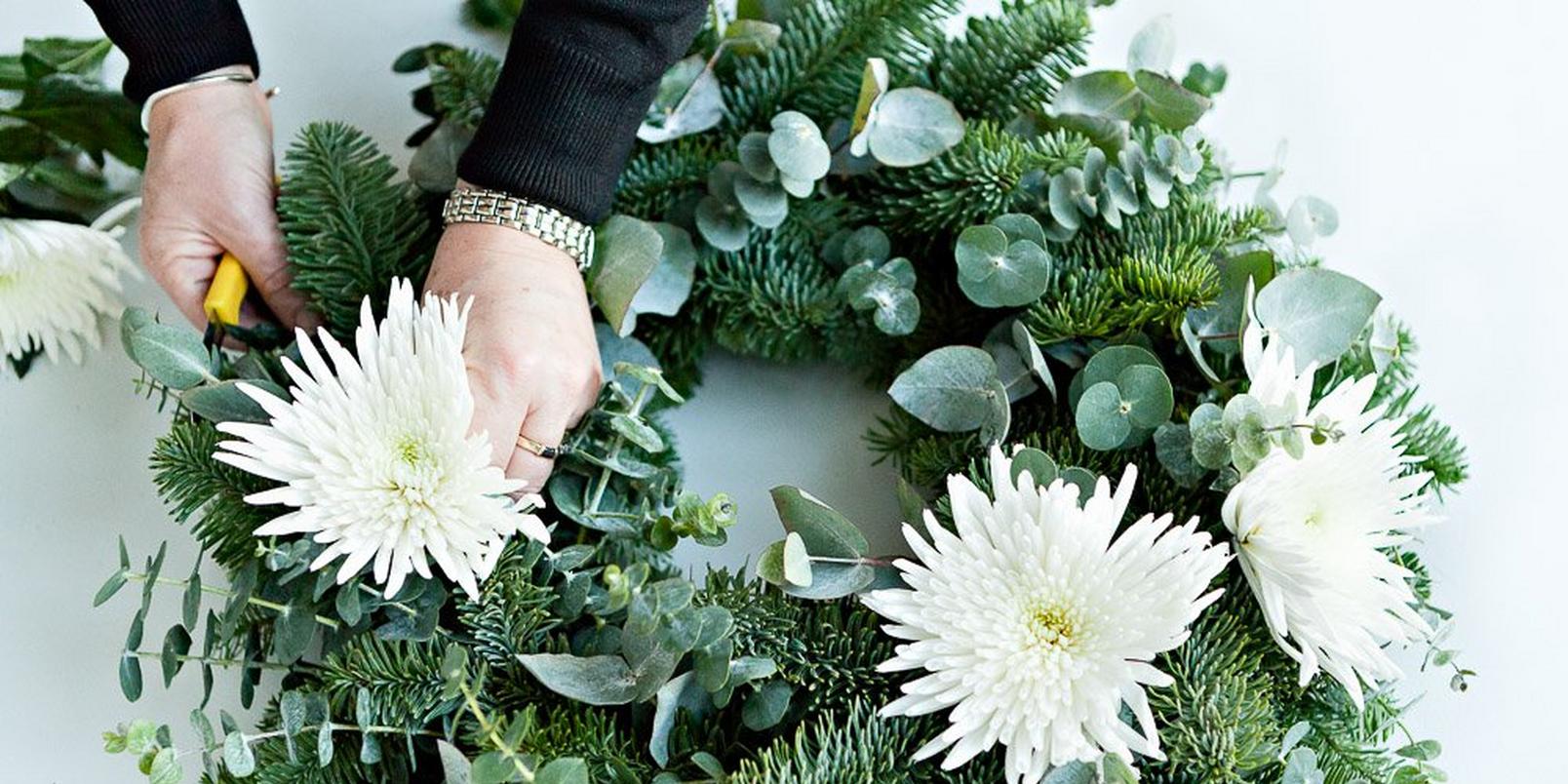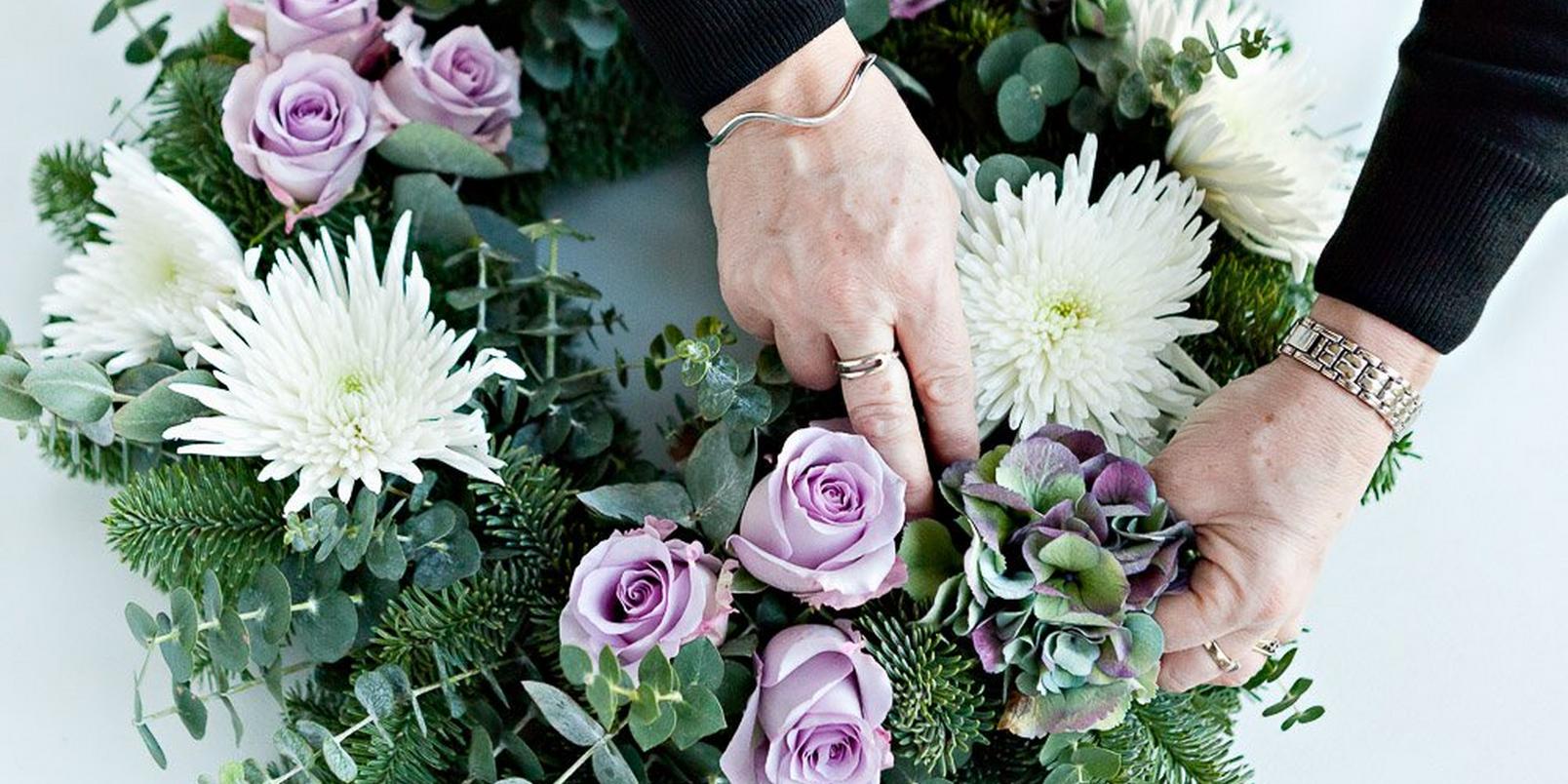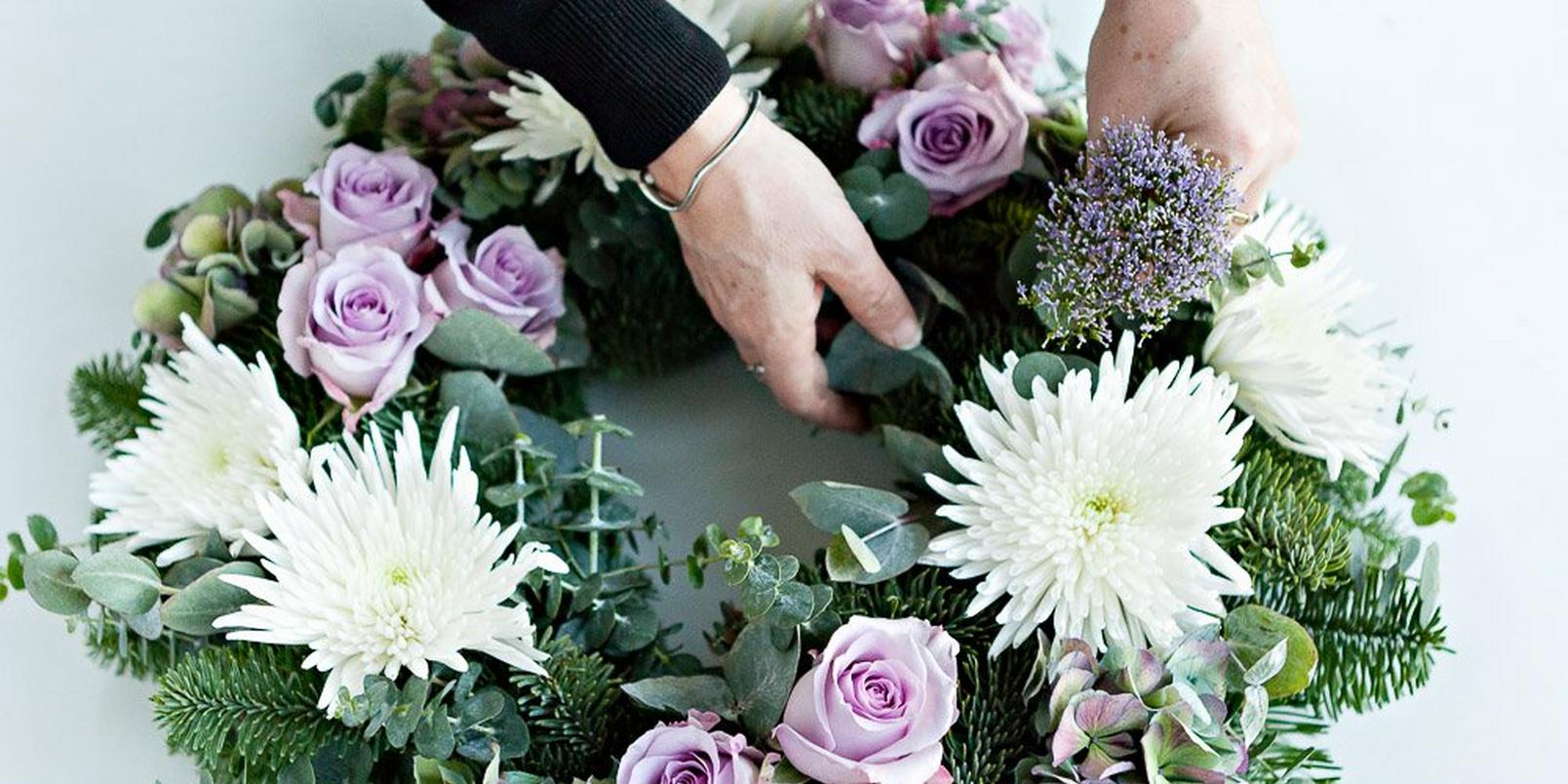 Step 5
All that's left to do now is accessorise, accessorise, accessorise! We've chosen to add whimsical twigs and lotus seed heads into our design, however you could choose to add in non-floral decorations such as baubles, bows or dried fruit. Whatever finishing touches you choose for your wreath ensure everything is securely attached to the design using florist wire.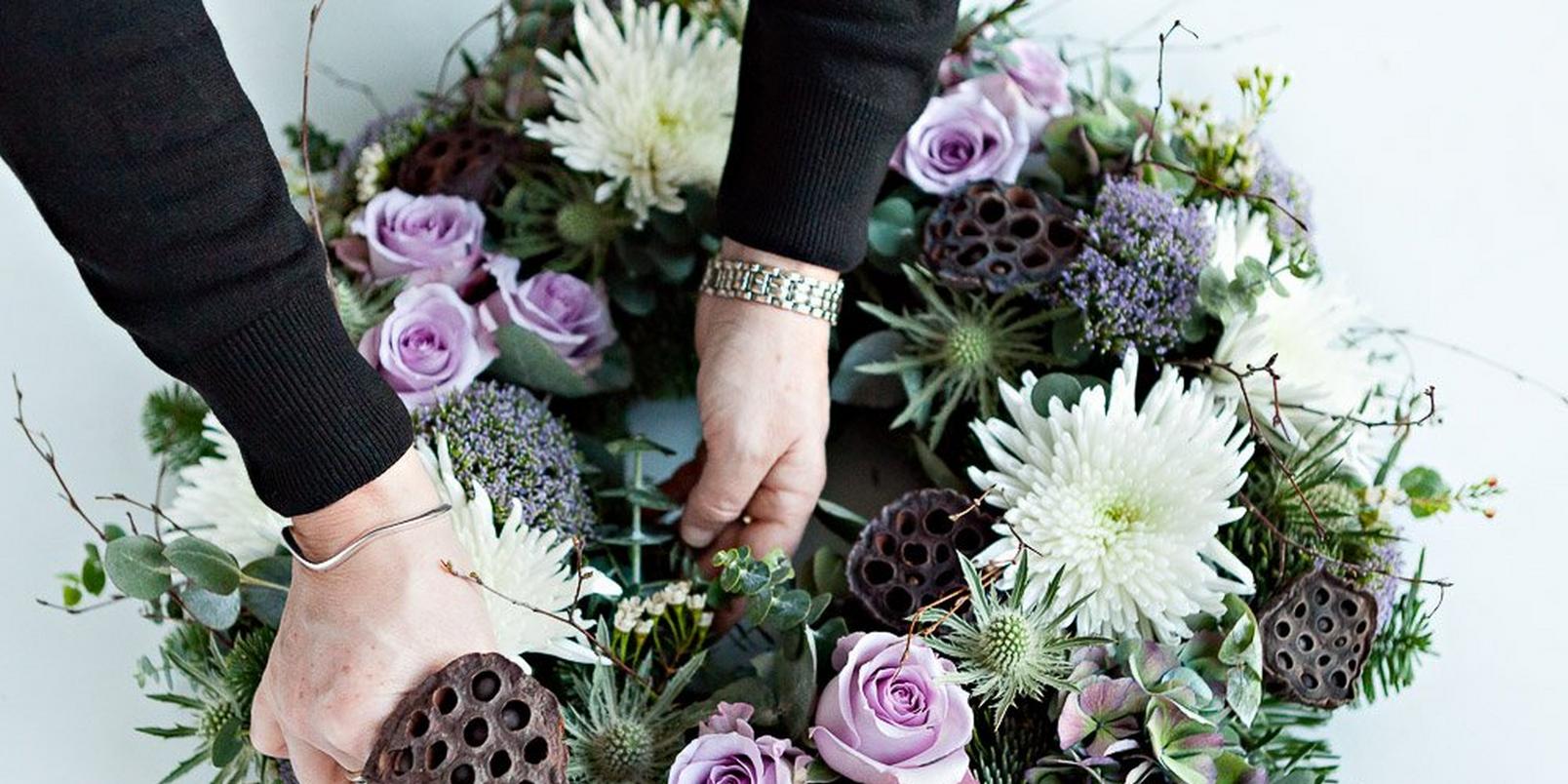 Step 6
Hang your wreath with pride and sit tight and wait for the compliments to come flooding in!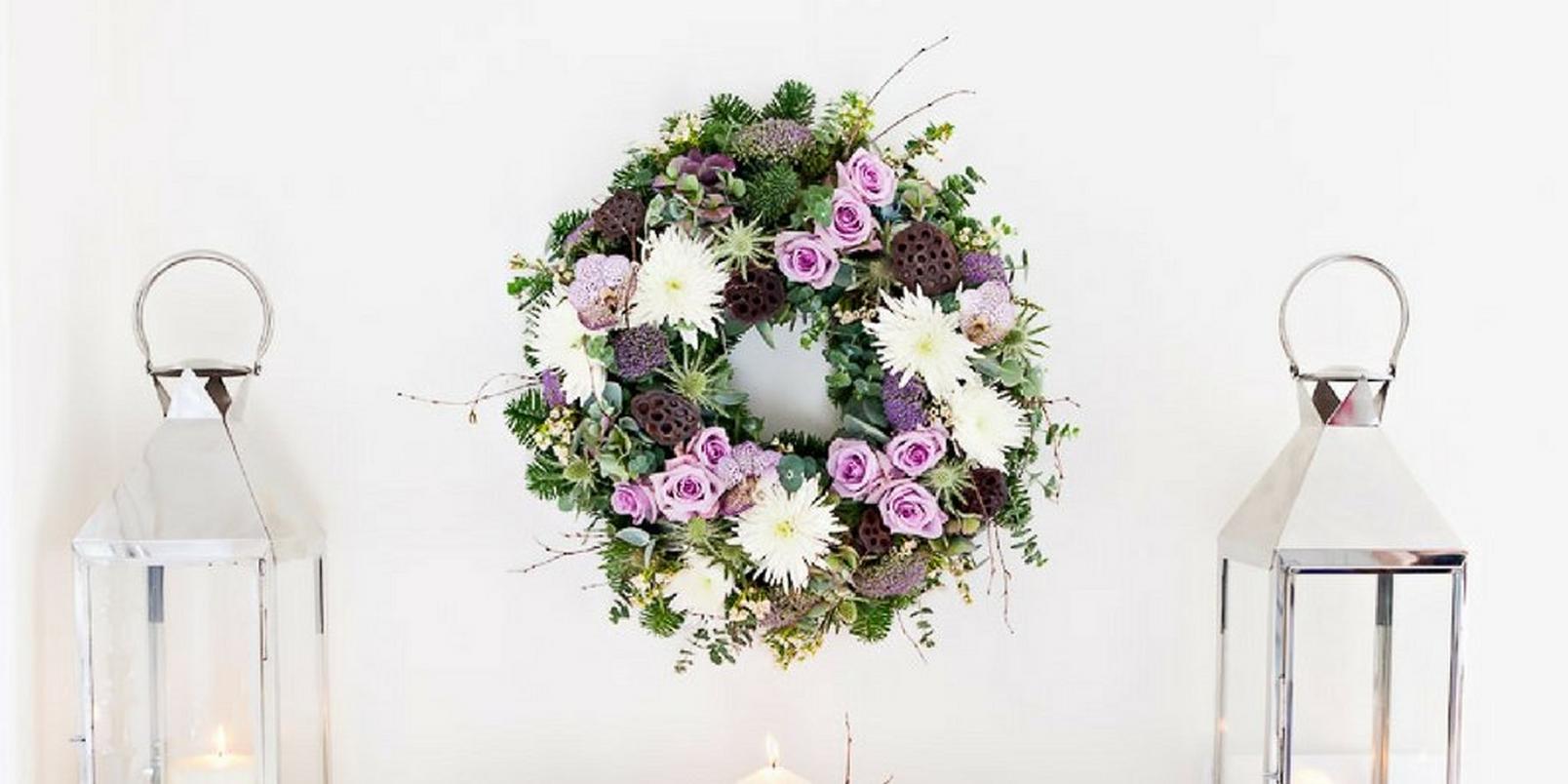 Top tips for making a Christmas wreath
Cut down on costs by foraging for greenery and flowers in the garden or the hedgerows
Always work in a clockwise direction around the wreath
For a low maintenance wreath use mainly foliage and non-perishable accessories such as baubles, pinecones and dried flowers
Carnations, gysophilia and hydrangeas are wonderfully long-lasting flower choices
If a frosty spell is forecast store your wreath in a garage or shed overnight
How do I keep my real flower wreath fresh?
Keep your wreath looking fresh by regularly misting it with water. If being displayed outside, you'll need to keep an eye on the weather and bring your wreath inside overnight if a frost or particularly cold spell is forecast. In this case, it is best kept in a garage or shed – never indoors where the central heating could cause blooms to fade quickly. If kept in the right conditions the flowers and foliage should be long-lasting however, you can always replace any blooms as they get past their best.