For same day delivery order before 3pm.
Shop Now.
Kind-to-the-planet. Beautifully presented in eco-friendly gift wrap.
Eco-friendly
Occasions

Funeral & Sympathy

Flowers

International

Same Day

How to make a foliage Christmas wreath
28th October, 2020
Foliage wreaths are a big trend for Christmas. What makes them one of the season's most coveted accessories? Perhaps it's because they're joyfully long-lasting (you can expect two weeks or more of fabulousness from a foliage wreath) or perhaps it's because there isn't a merrier sight than a door decorated with spruce, holly and fir. Whatever the reason, we're here to show you how to make a gorgeous foliage and feather wreath. And because our wreath is made on a natural twig base, it's green in more way than one (no single use plastics here!). When the festivities are over just strip the wreath of its foliage and pack the base away with your Christmas baubles ready to be reused again next year.
Sounding like too much effort? Find your local florist who can help with wreath making workshops or beautifully bespoke Christmas wreaths.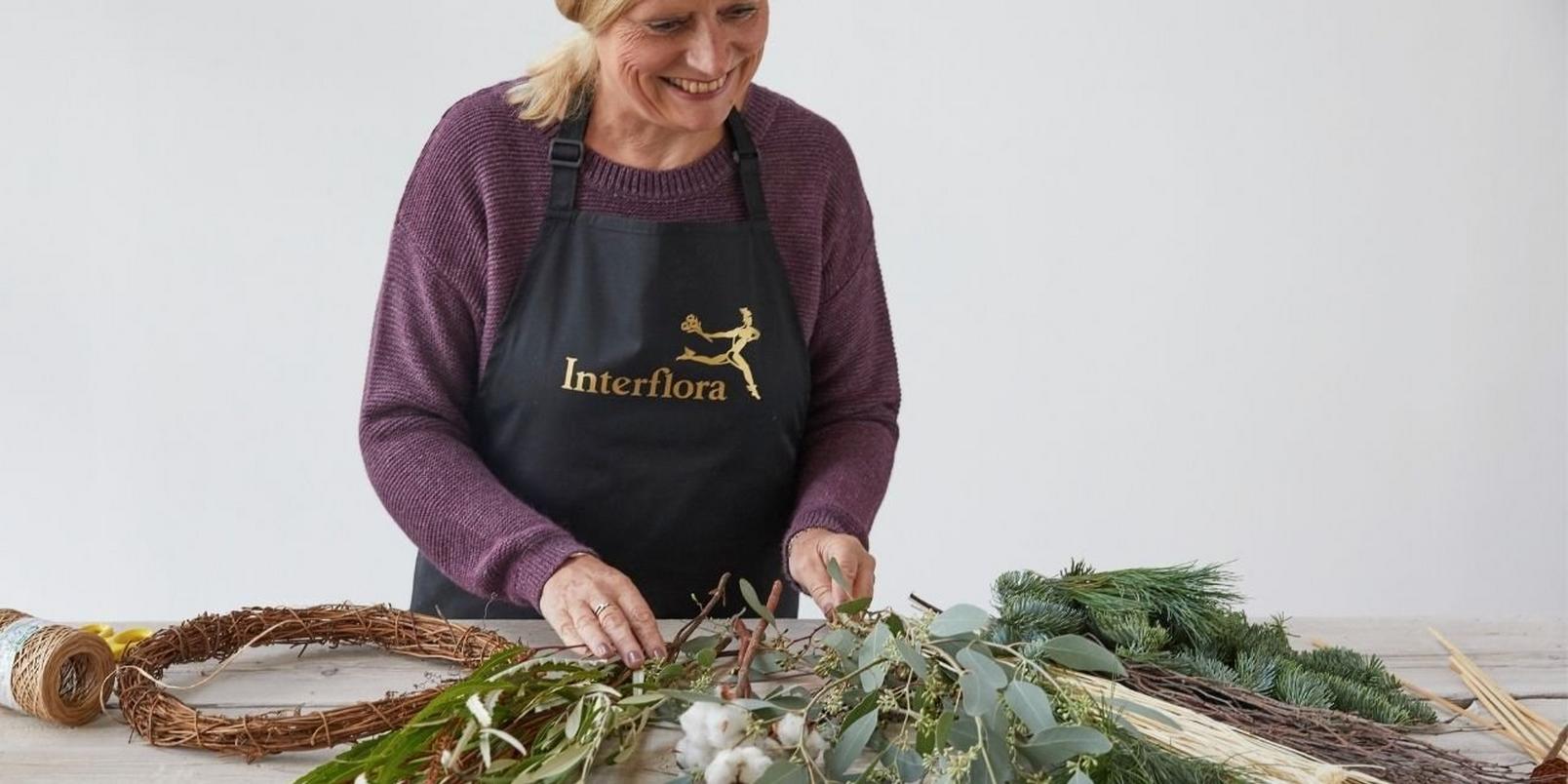 You will need:
Tools for the job:
Natural twig wreath
Secateurs
Natural twine
Florist wire
Foliage:
Blue spruce
Pine
Berried eucalyptus
Accessories:
Natural pheasant feathers
Birch twigs
White dried grasses
Fir cones
Cotton
Step 1
Start by cutting the foliage into short lengths then, taking three or four stems at a time, hold them to the wreath and, when you're happy with their position, bind them in place with the twine. Make sure you pull nice and tight to keep everything in its place.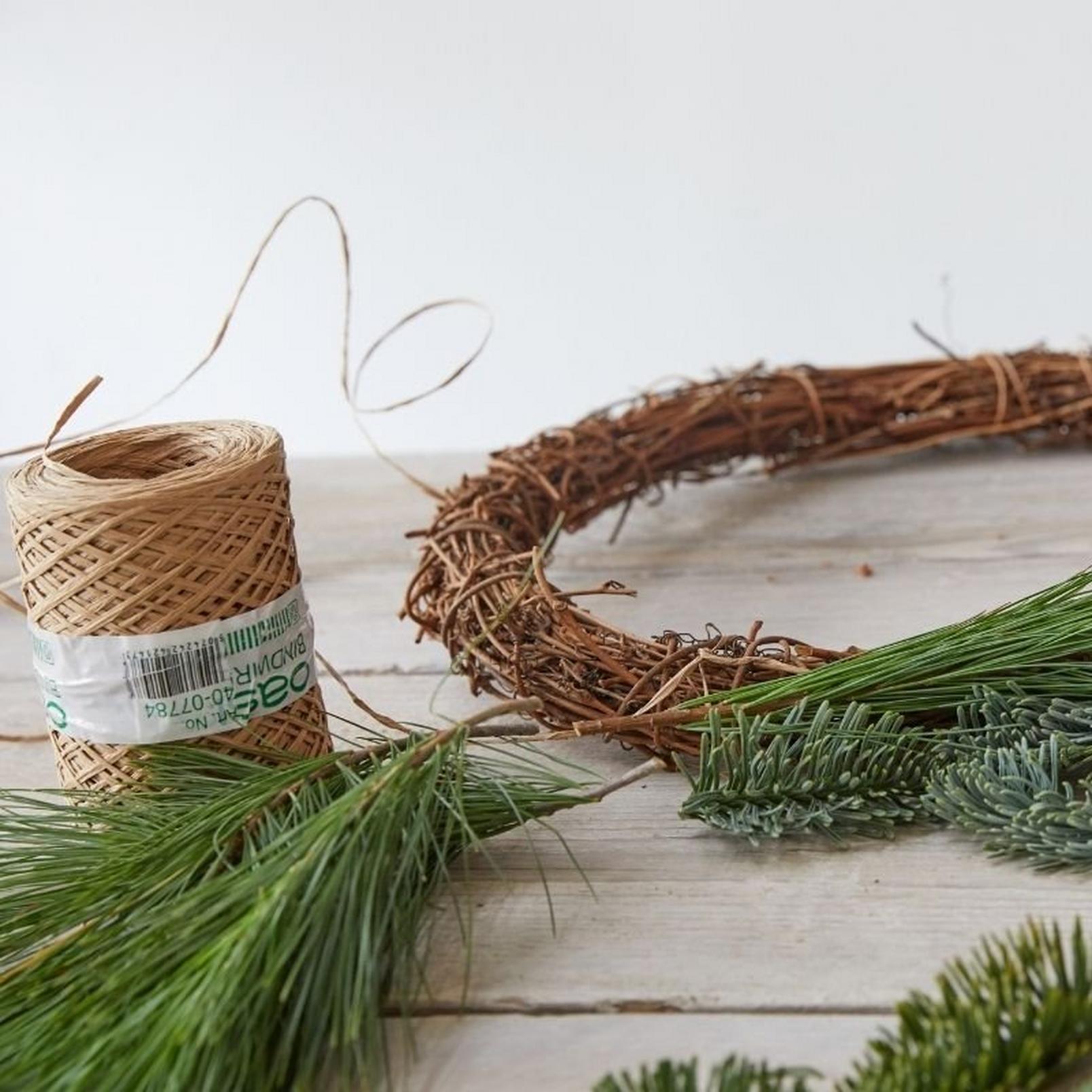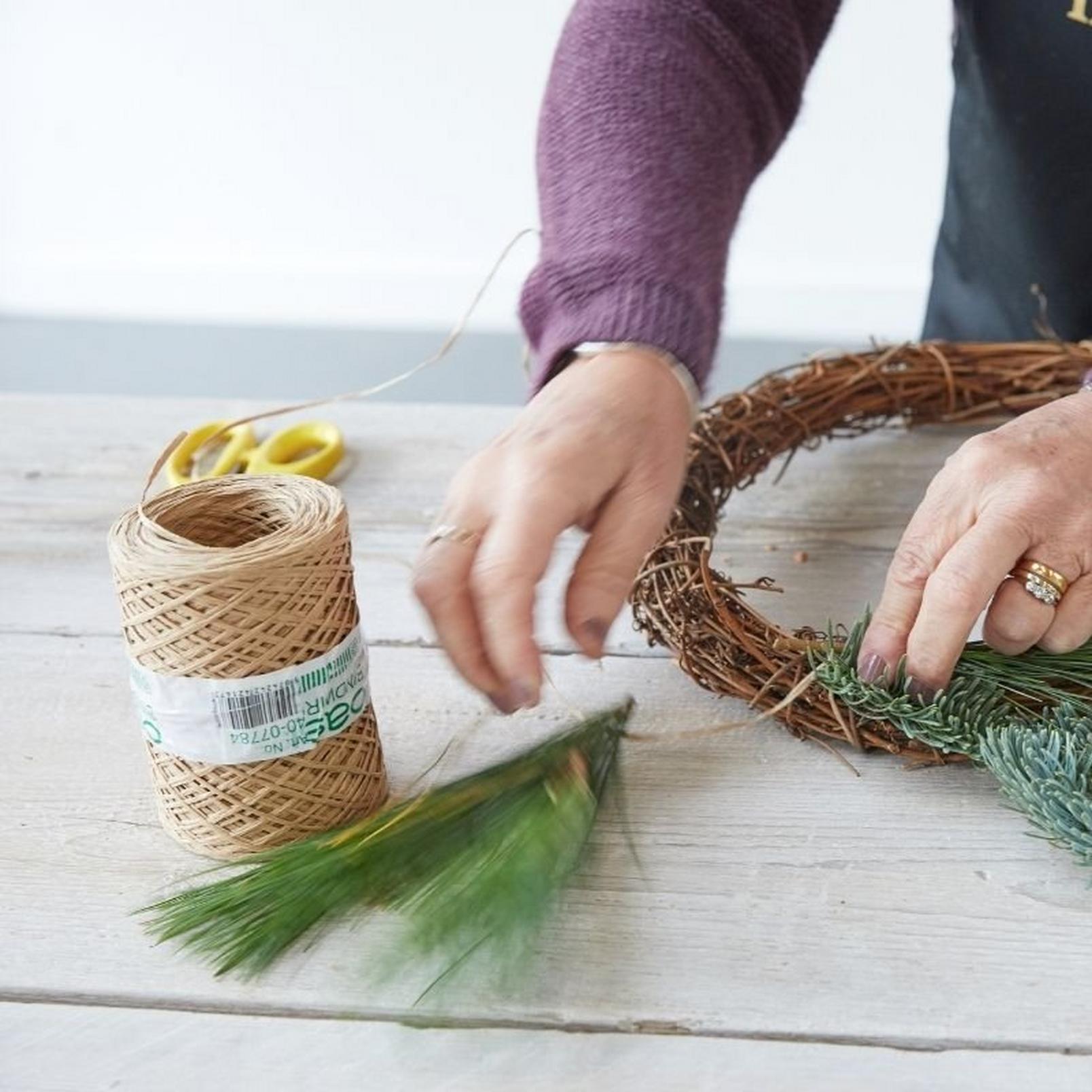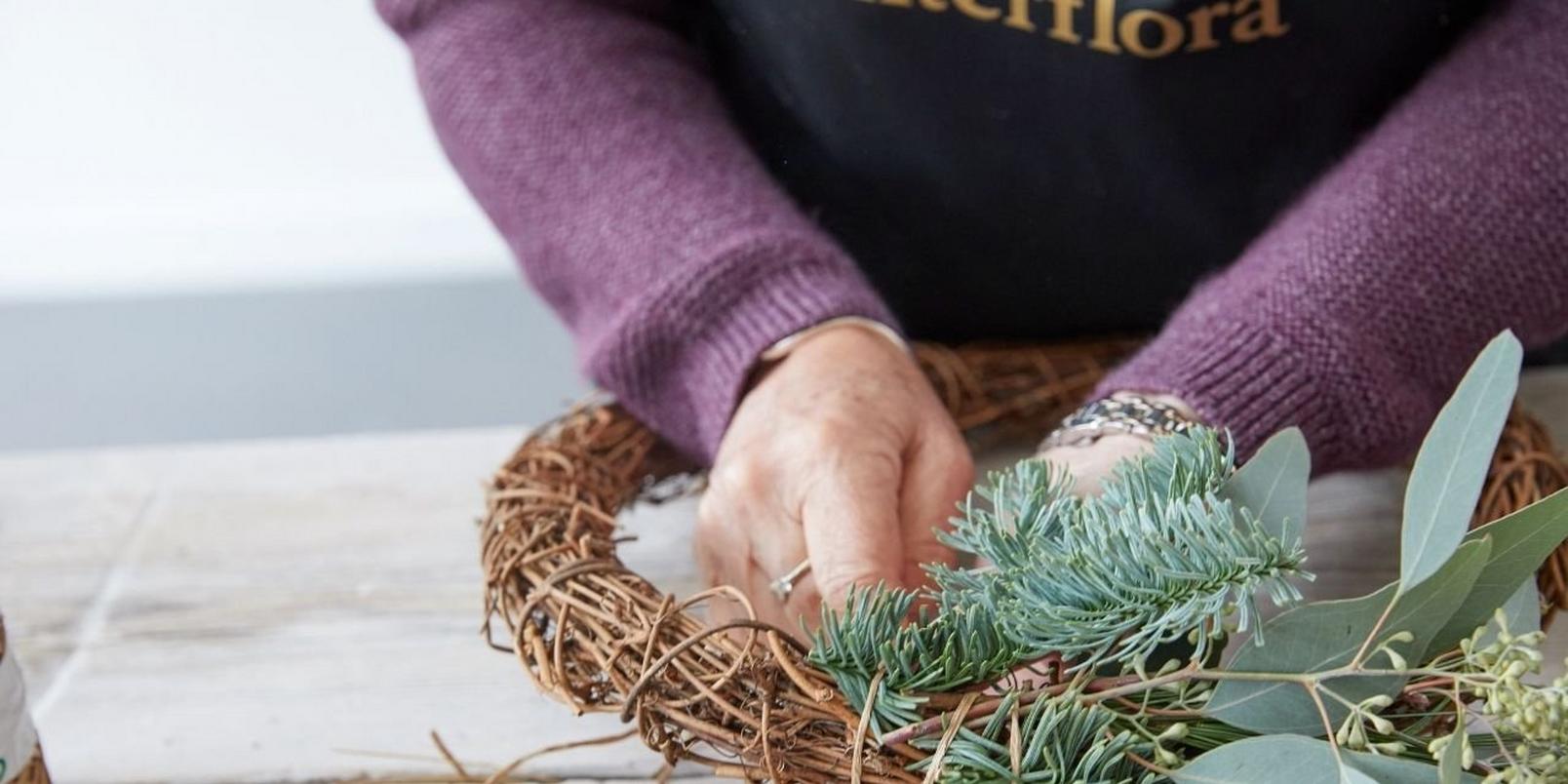 Step 2
Continue to bind bundles of foliage to the wreath varying the types as stems as you go to create lots of lovely texture. Our top tip? Work around the wreath in a clockwork fashion and keep all the foliage pointing in all the same direction. Repeat until the whole base is covered.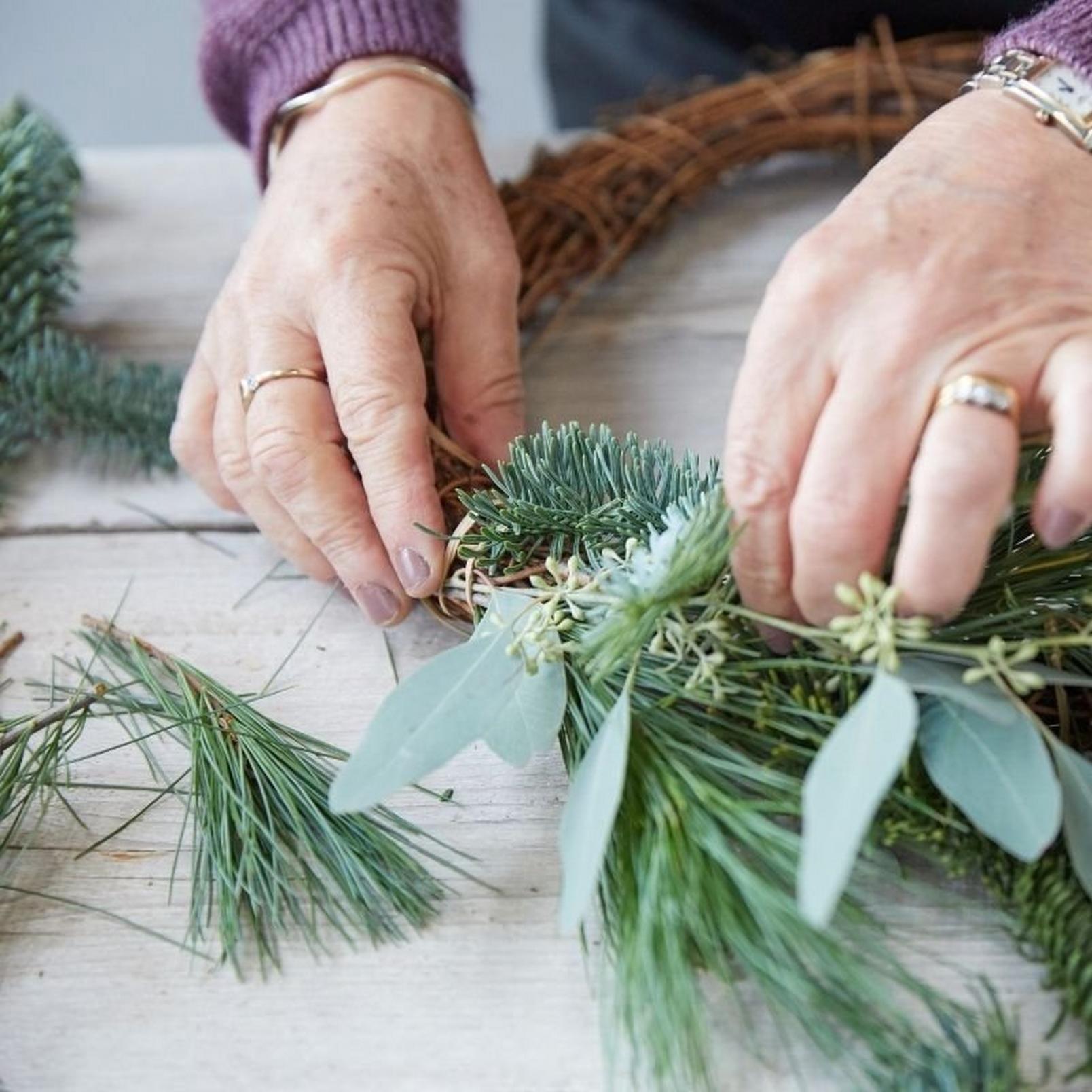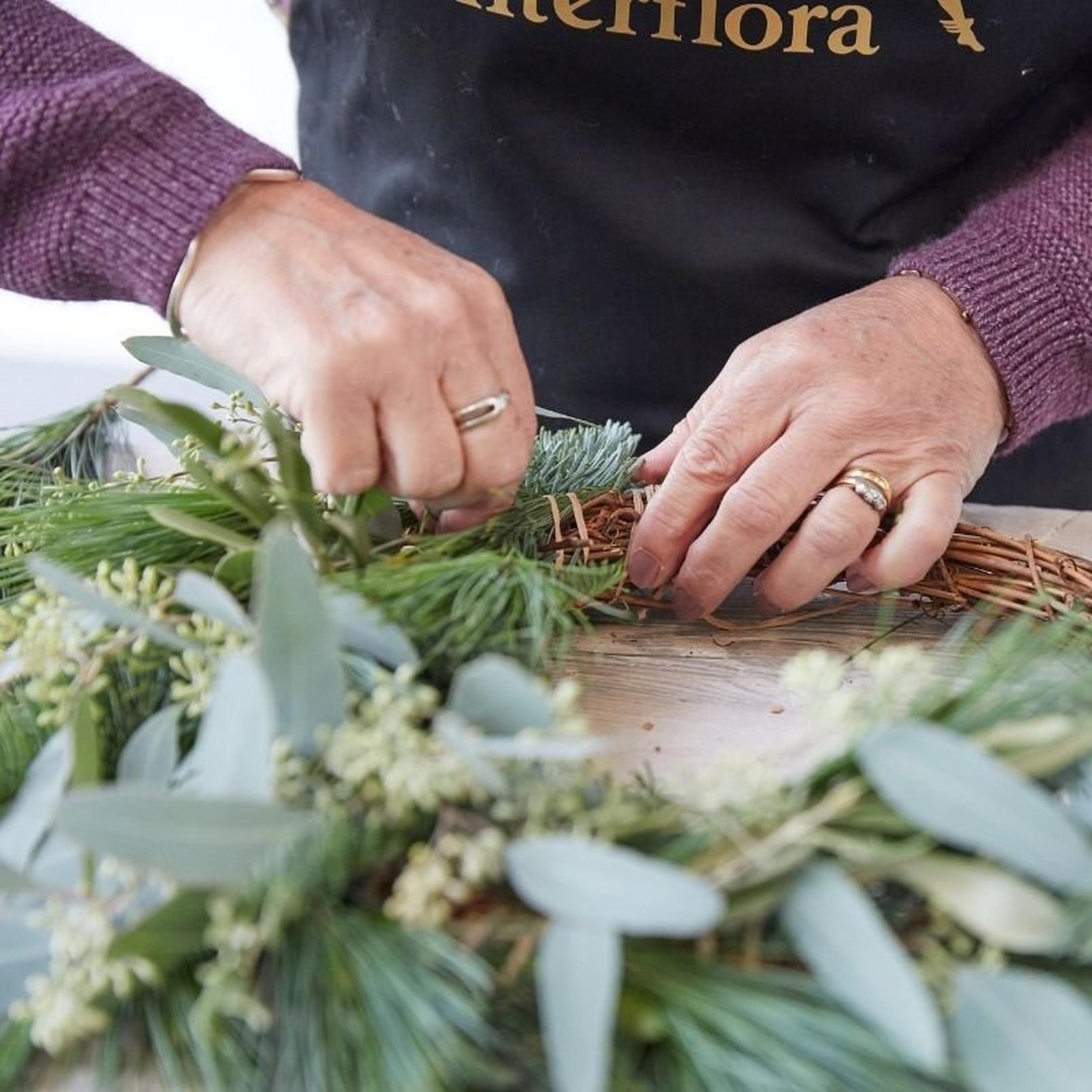 Step 3
Now it's time to wire up your accessories! Take small bunches of your dried grasses and tie them together using florist wire. Do the same for the cotton balls and wire both the feathers and pinecones individually.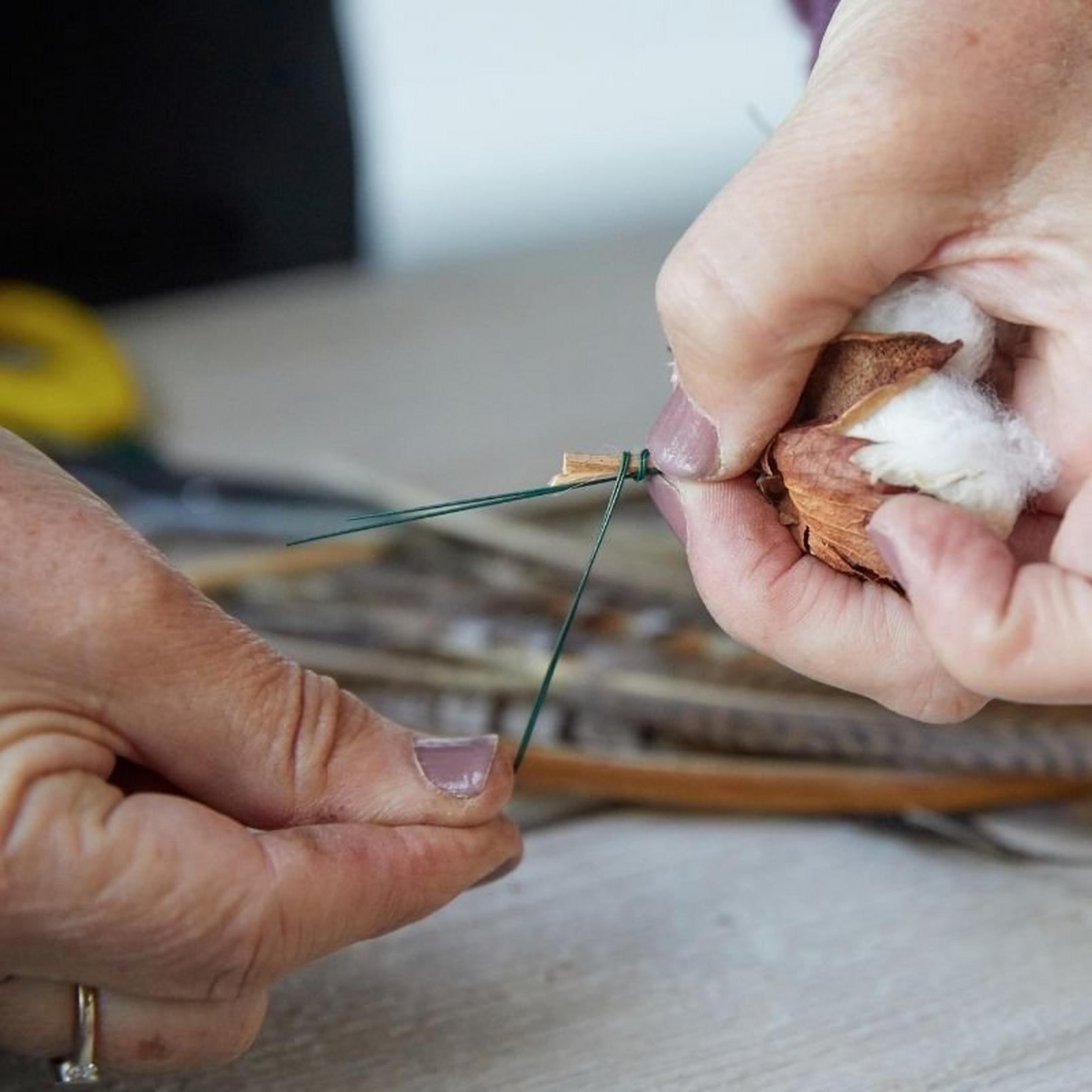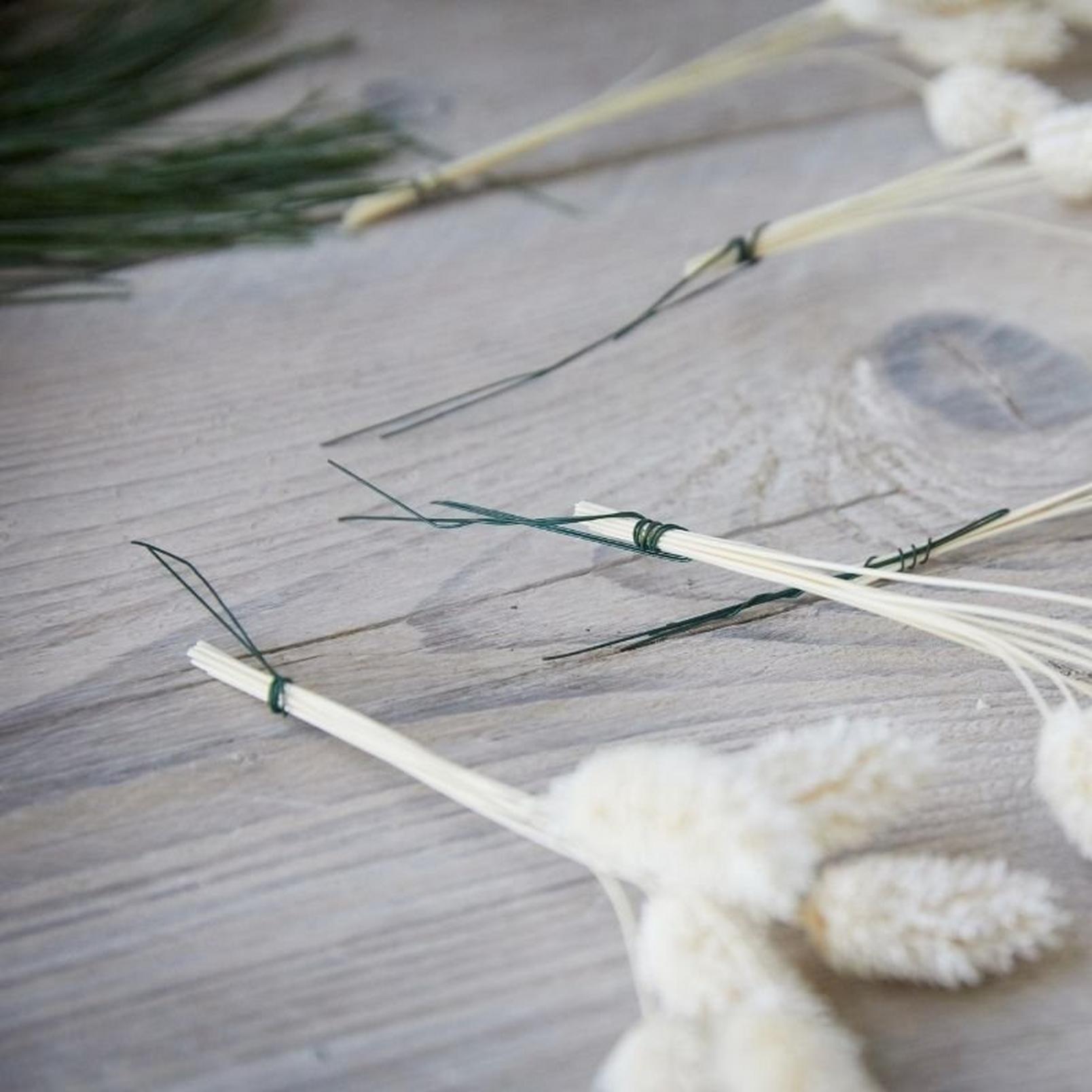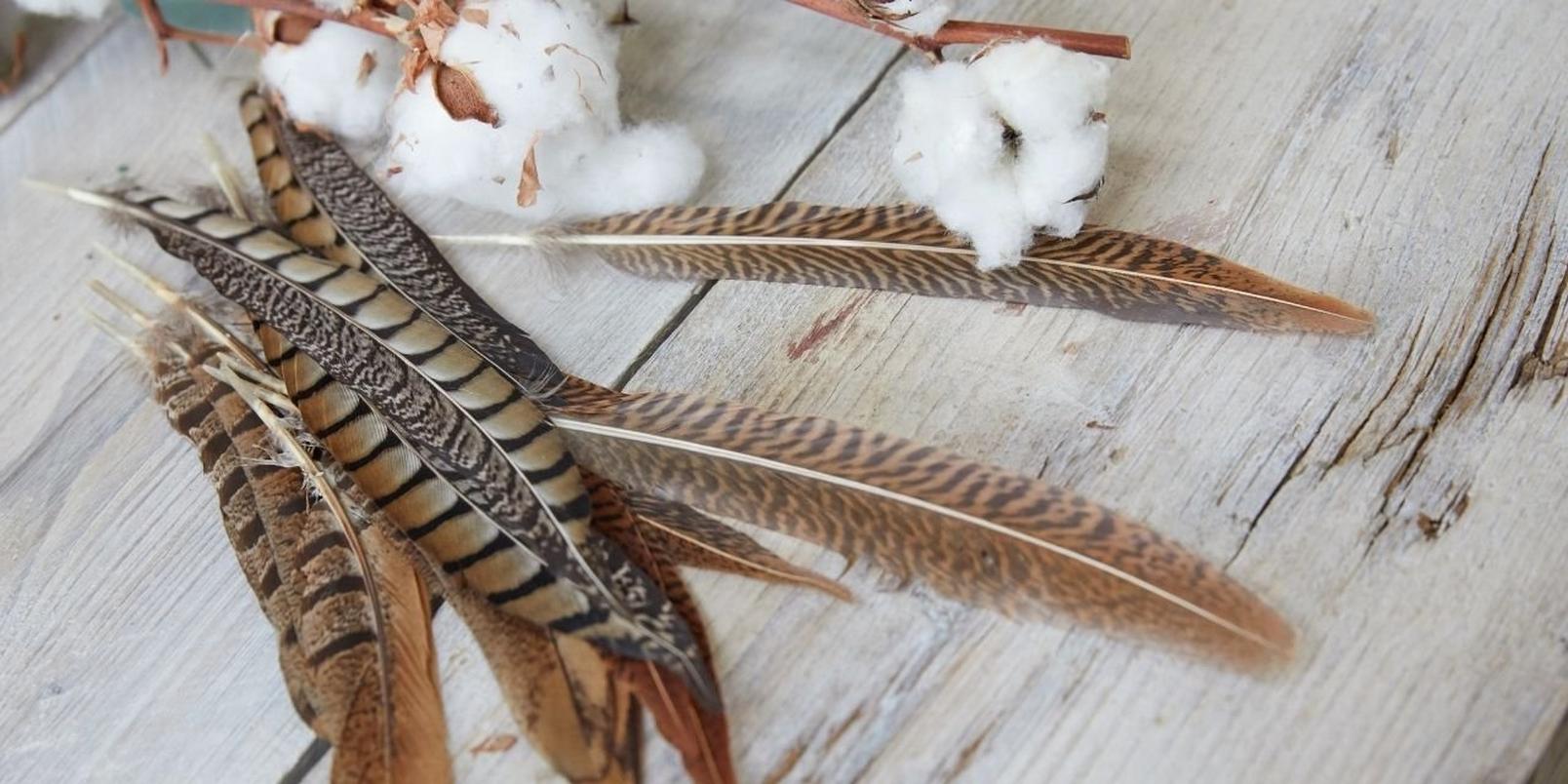 Step 4
Add the cotton buds to the wreath by securing the wires to the base. Add three clusters of two, spaced evenly around the design.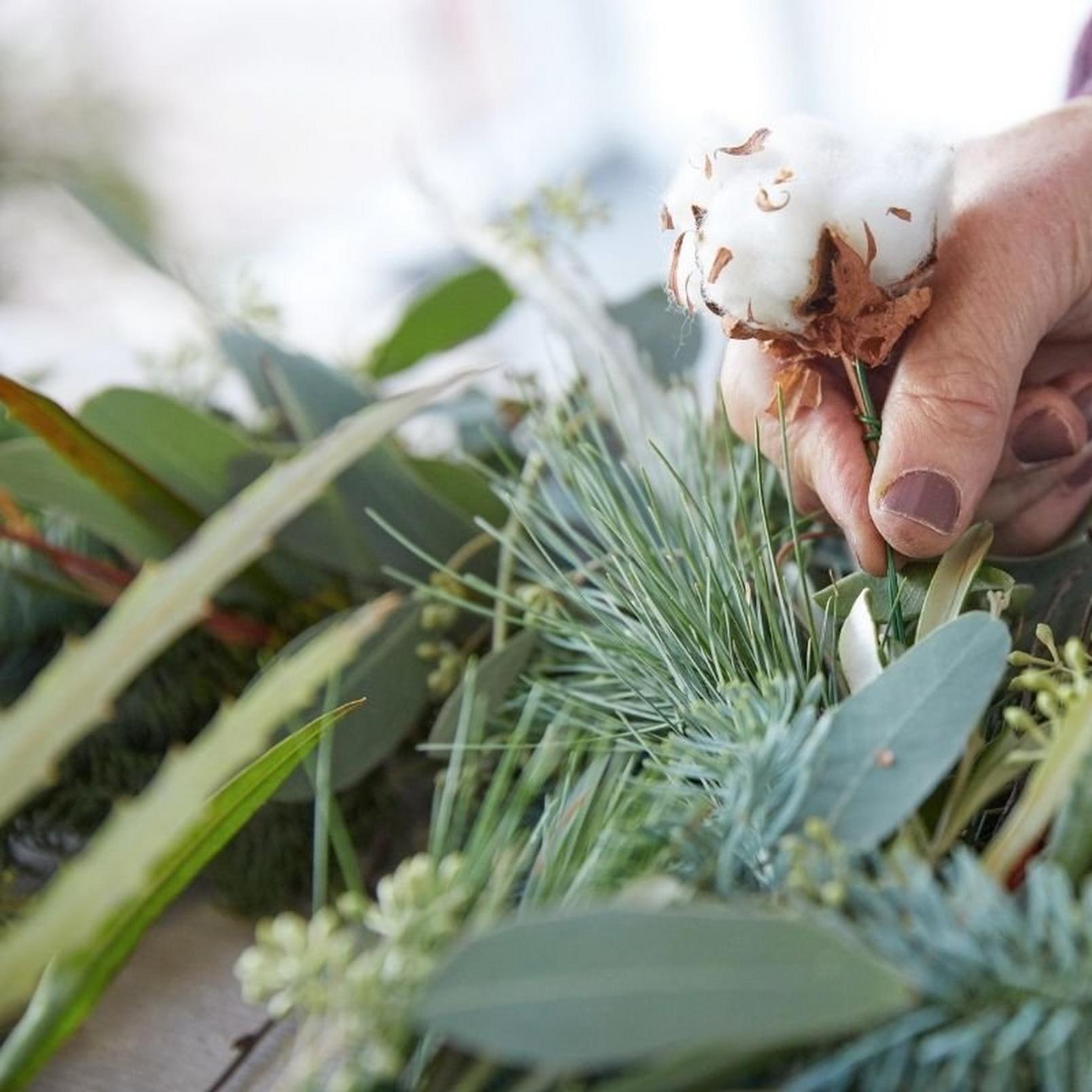 Step 5
Do the same again for the dried grasses.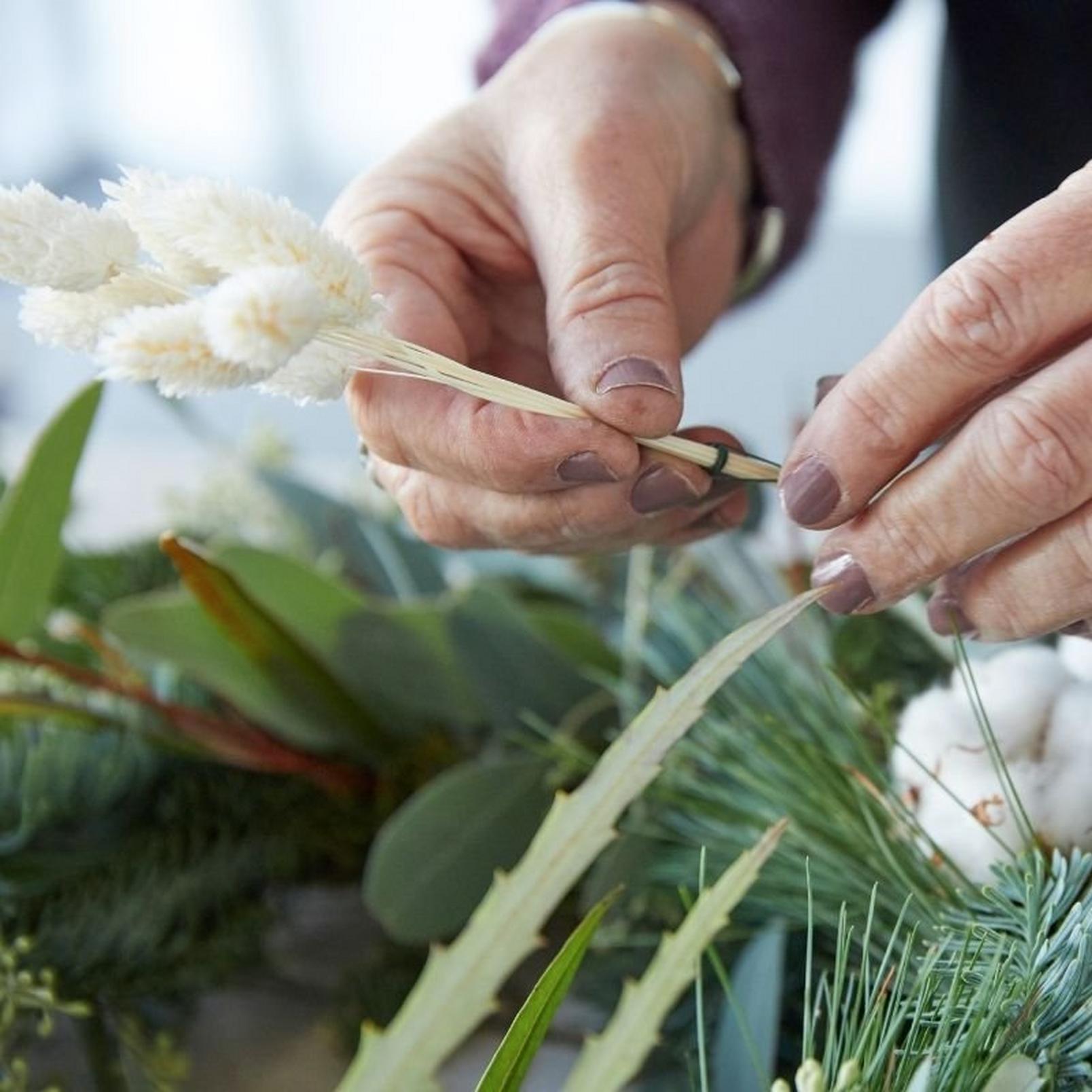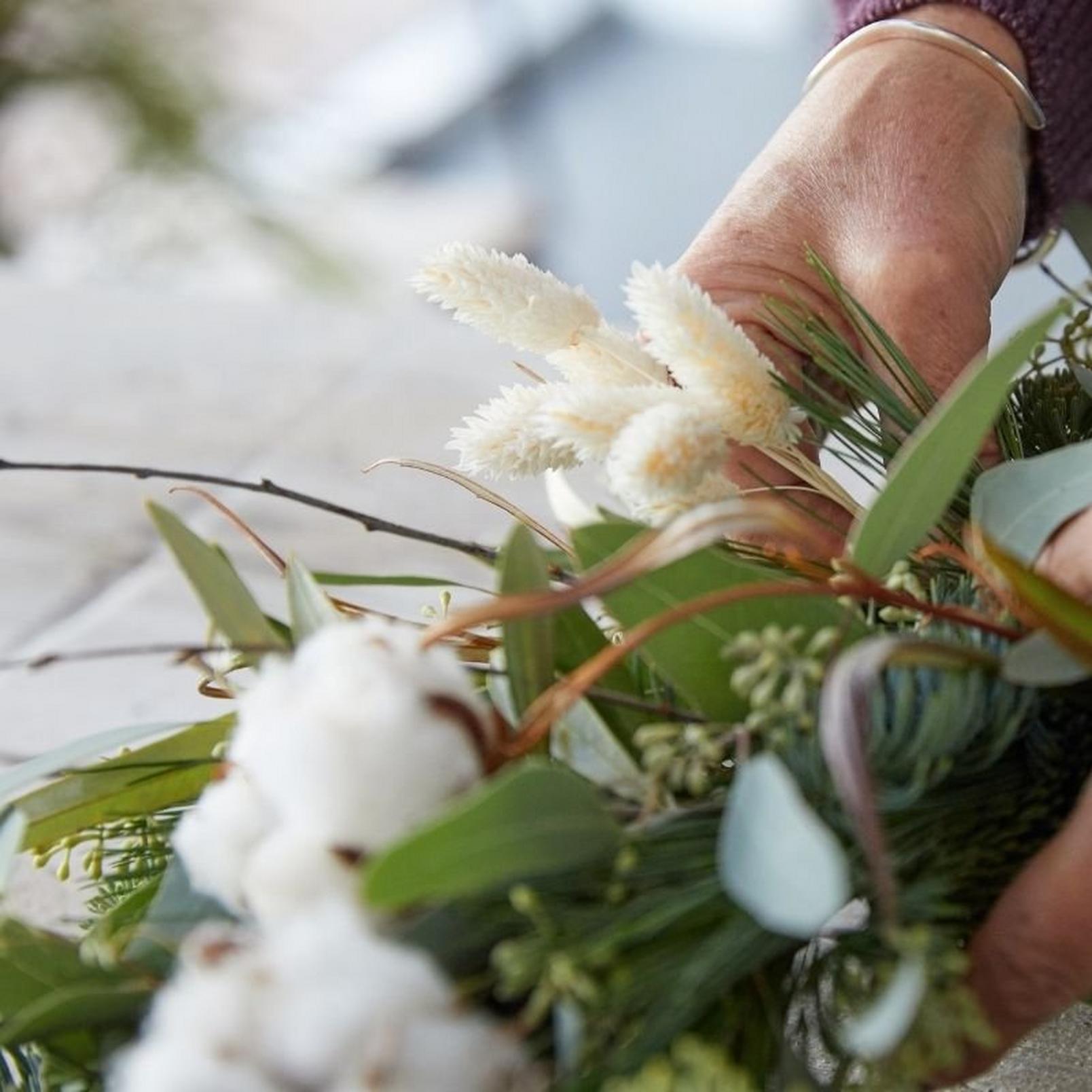 Step 6
Next, add your feathers, keeping them pointing in the same direction as the rest of the foliage.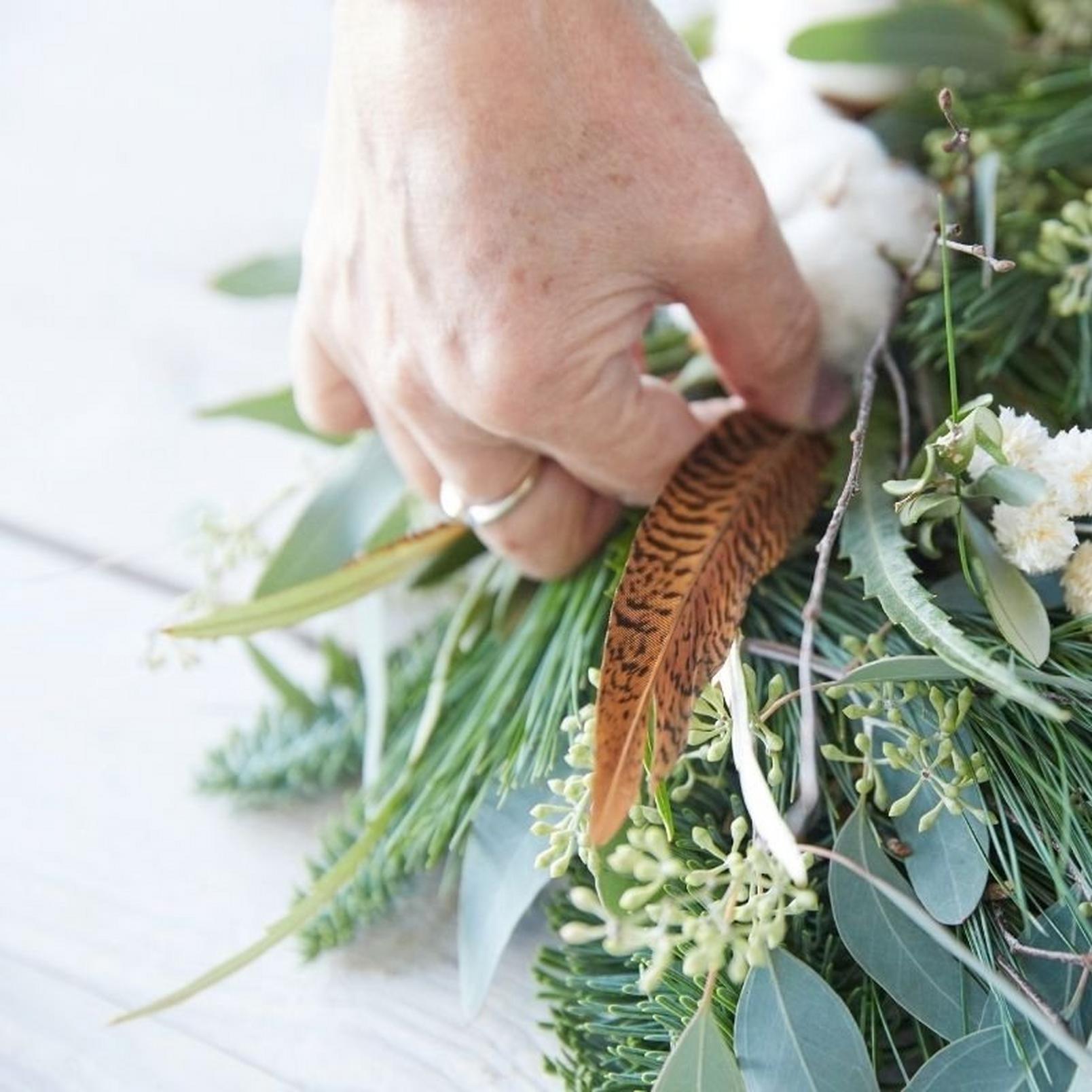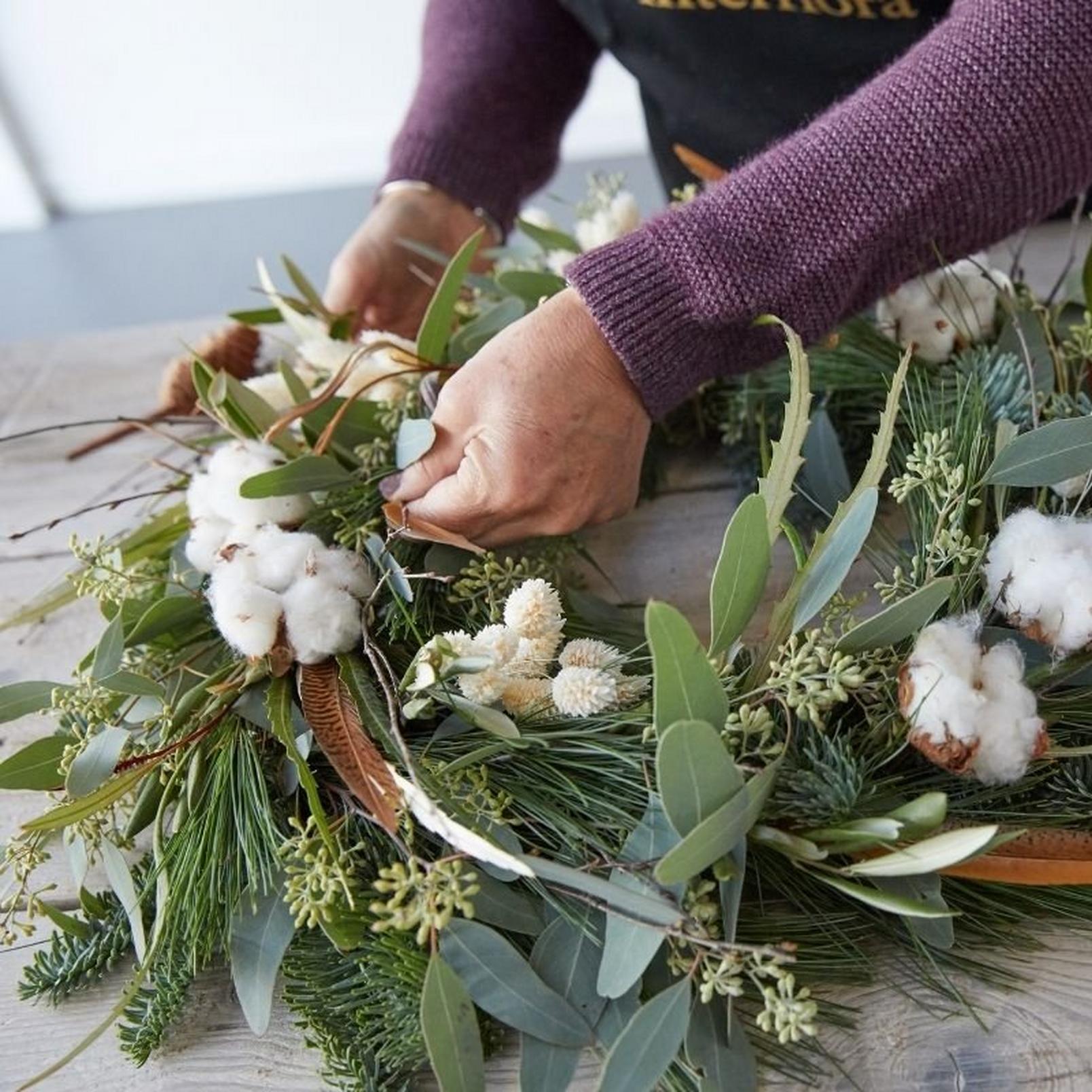 Step 8
For that final festive flourish, add in your fir cones.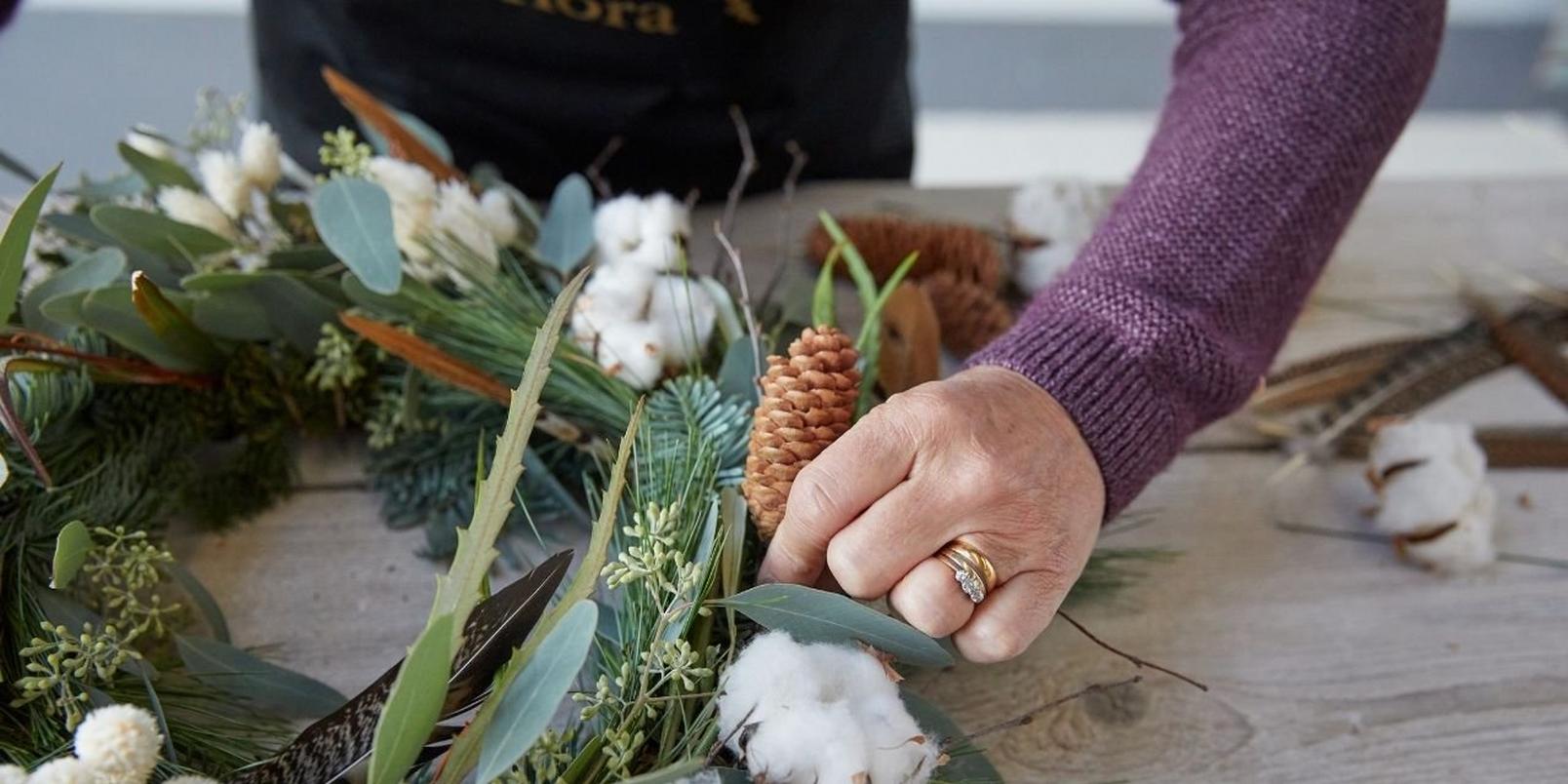 Tah dah, you did it! All that's left to do now is find the perfect spot hang your foliage wreath.