Preserving Mother's Day Flowers
15th March, 2021
Not much beats a fresh Mother's Day bouquet – beautiful blooms are a wonderful way to show mum how much you appreciate her. But fresh flowers can't last forever… or can they? In fact, fabulous fresh flowers can be transformed into the gift that keeps on giving using some simple preserving methods, and then all you need to do is pick the perfect memento. Need a little inspiration? Look no further…
First, prep your blooms
To keep mould and other nasties at bay you'll need to prep your blooms before you can transform them, that means drying or pressing them.
How to air dry flowers
Here's how to do it:
Remove leaves and heavy foliage from the stem below the flower.
Arrange a few of the flowers together and fasten tightly at the end of the stems with a rubber band, twine or clothes pegs.
Try leaving some bunches hanging straight down, off a nail or hook; or gently fan out the stems on a flat surface to create both straight and curved stems.
Place the flowers in a dry, dark, warm place such as an attic or basement. Keep them away from direct sunlight, which can fade the flowers, and choose a spot that offers good air circulation.
Touch the flowers every so often to check when they are ready – if they are dry and rigid, and rustle when you move them, they are ready to be moved to a dry, cool location.
This method works especially well with heather, lavender, peonies, pot marigolds and roses.
Pro tip: weaker flower stems can break when dried, so substitute with wire before drying.
If you want to get the full story on drying blooms – including all the different methods – check out our handy guide to drying flowers.
How to press flowers
The other way to preserve your flowers is to press them. It's been a popular pastime for hundreds of years, so it's tried and testing.
Find yourself some good heavy books. You can use telephone directories, or any books with absorbent pages. Check that the pages are not glossy, like the ones in encyclopaedias, as often the pages are much less absorbent.
Cut yourself some parchment paper (aka baking paper), you'll put this between the flowers and the pages – you should never put flowers straight into the pages of a book because the colours could bleed and stain the pages.
Make sure your flowers are trimmed, clean and dry. Place the flowers on the parchment paper between the pages and then add extra books on top to weigh them down. Then leave them, around 4 weeks should do it.
Want to learn more about pressing your blooms, and different ways to do it? Check out our detailed guide.
Pick your gift
So your blooms are good and dried, now you just need to pick the keepsake you'd like to create for mum. Here are a few of our favourites…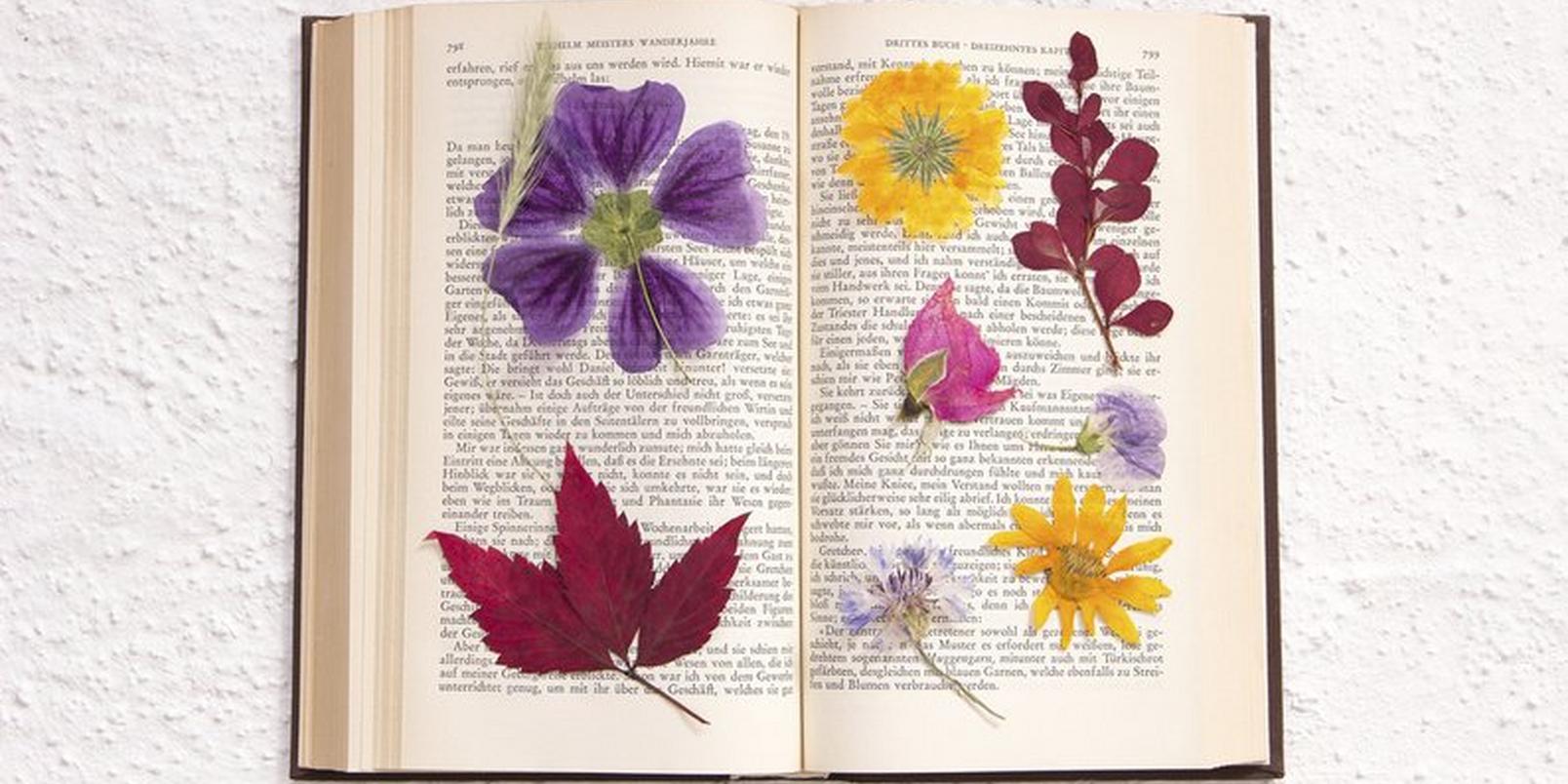 Jewellery
You can use your Mother's Day flowers to create a long-lasting piece of jewellery that your mum can wear every day. Pendants, earrings, the choice is yours! Once you've dried your blooms, a jeweller can set them in resin that preserves them fully. It's all brought together with sterling silver to create a striking, totally unique gift. If you're feeling crafty you could even have a go yourself.
Picture frames
This gift is super simple to make, but very effective. You just need to pop your dried blooms into a beautiful frame. You can mount them on some good quality card or paper, or ensure the glass compresses them so they don't fall to the bottom. Then mum can hang them for all to admire – it really is that simple.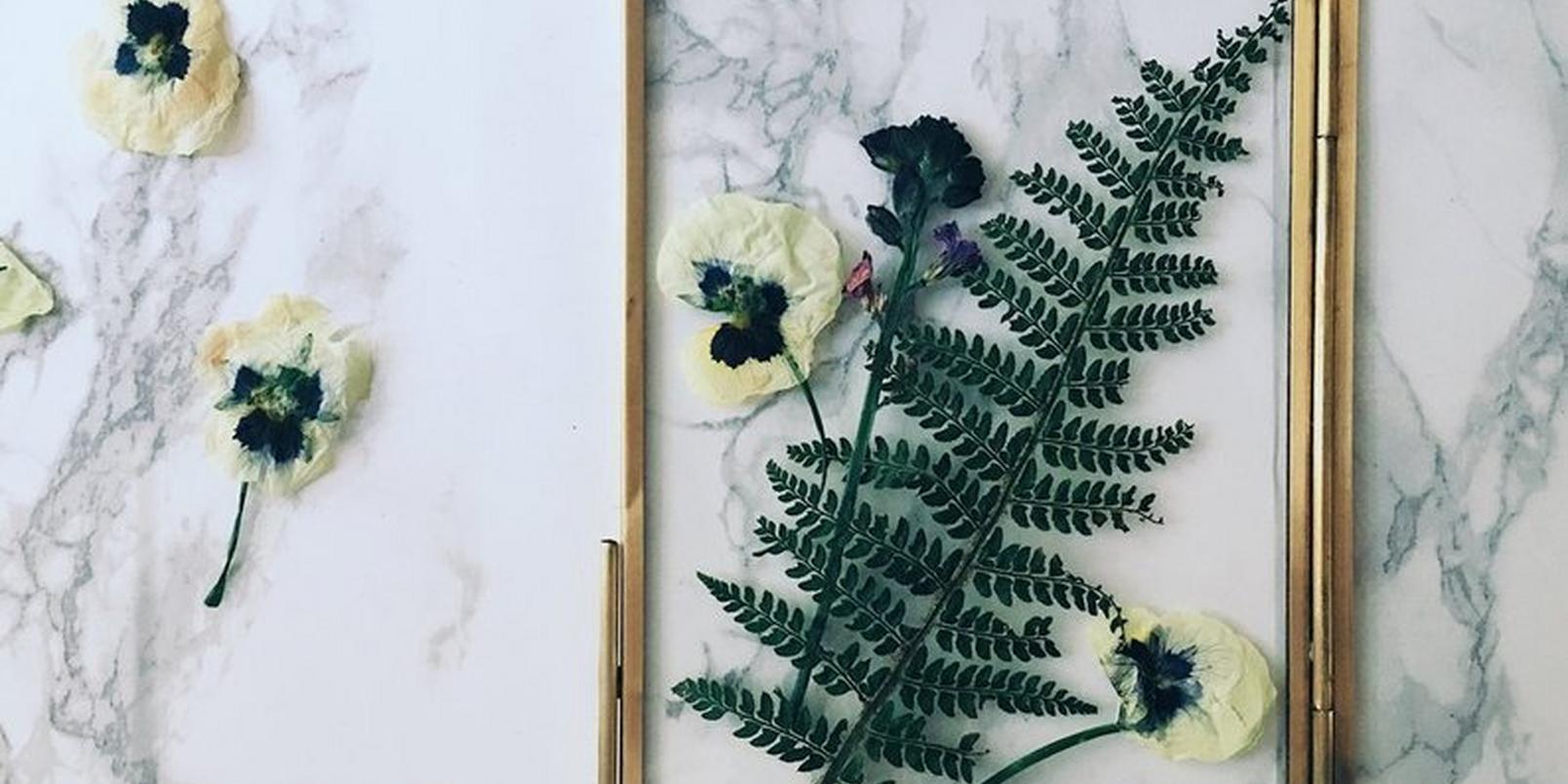 Paperweights
Is your mum a little more practical? A paperweight might be the perfect way to preserve her blooms, it makes a pretty, thoughtful addition to an office. Companies, like the Flower Preservation Workshop, who specialise in making flowers last, will even dry them for you.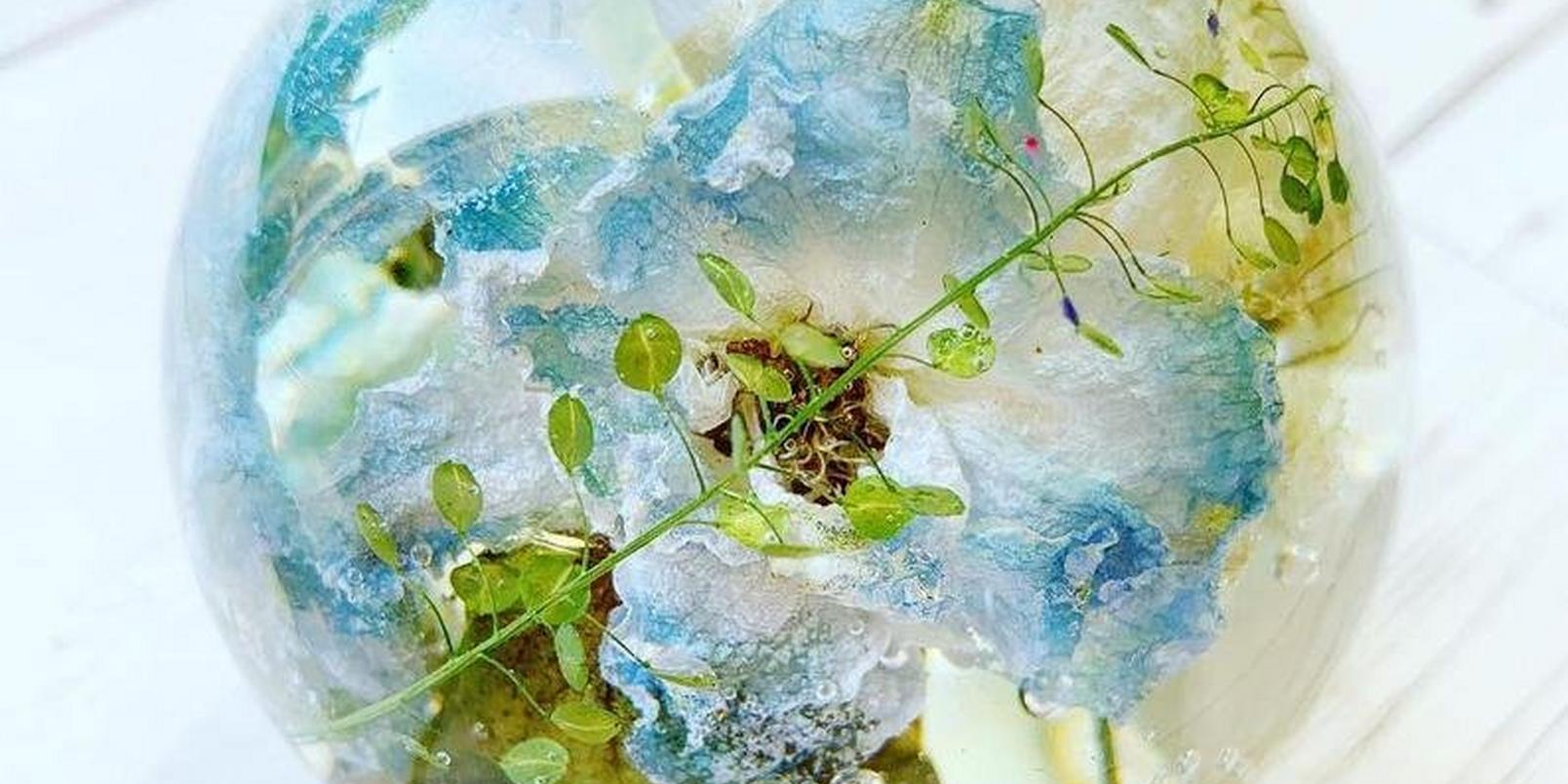 Dried arrangements
Plenty of blooms look as good dried as they do fresh, in fact dried blooms have become incredibly fashionable. Leave the stems long and make sure they're robust enough to stand up, then pop them in a vase – voila, a dried sculptural wonder that could grace the cover of any glossy fashion mag. We especially love dried hydrangeas.