Welsh Florist Scoops National Wedding Award
21st November, 2017
They've just been named Best Wedding Florist in The Welsh National Wedding Awards for the sixth year running, so Charlotte Davies and the team at Hilary's Floral Design know a thing or two about helping couples celebrate their big day in style. We caught up with Charlotte to talk favourite flowers, wedding flower tips and emerging trends for 2018.
Firstly, congratulations to you Charlotte and all the team at Hilary's Floral Design. How does it feel to have been awarded Best Wedding Florist for the sixth year in a row?
We are over the moon with happiness! It's actually our clients who entered us into the competition - and voted for us to win - so we are thrilled. We've had a really busy wedding season this year, so it's nice for the team to know that all their hard work has been appreciated. We love what we do, so when our clients do too it makes it all the more rewarding.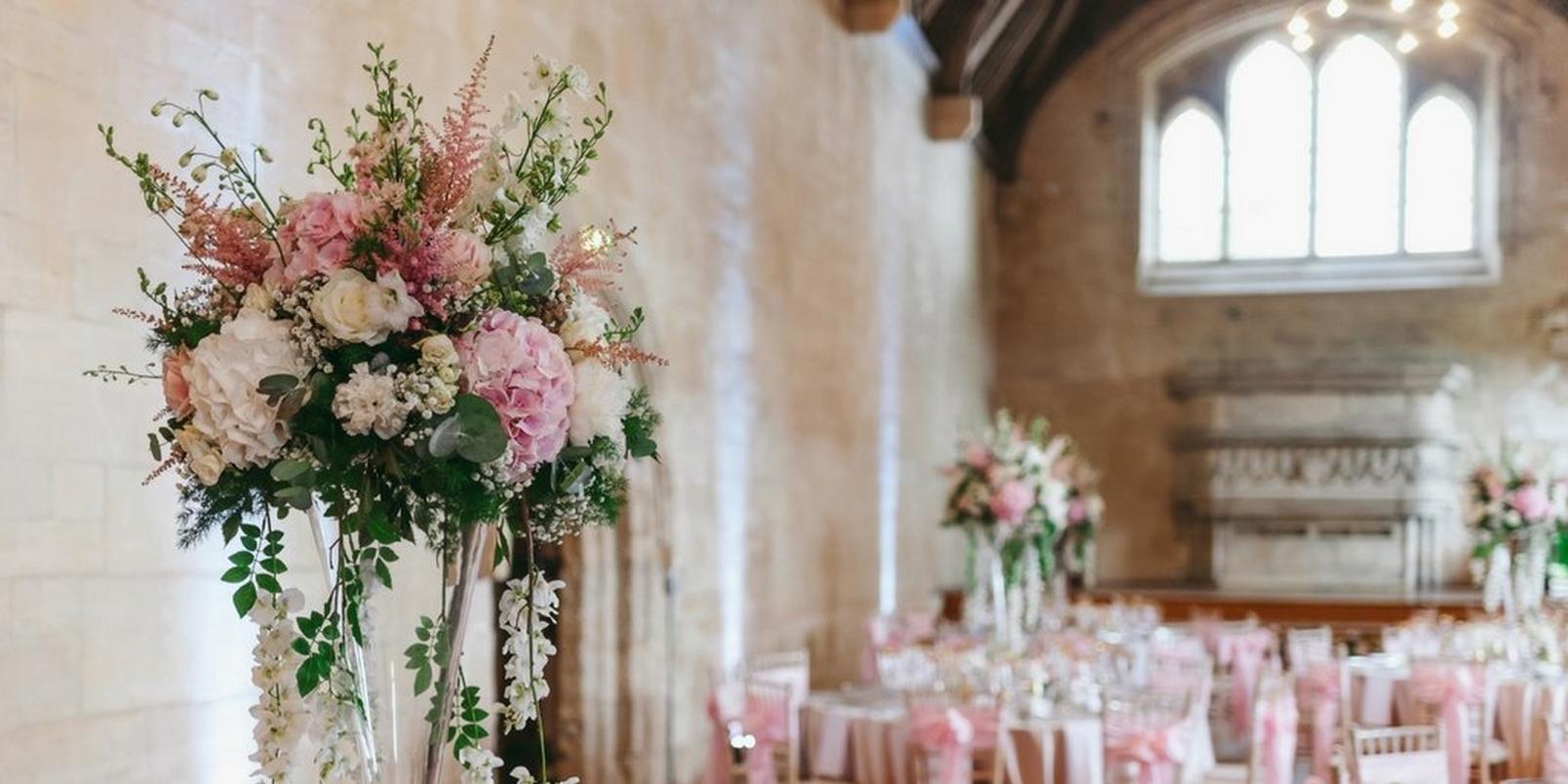 Tell us a little bit about your shop.
Hilary's Floral Design has been based in the beautiful market town of Abergavenny, South Wales for almost 12 years. We are a family run business with a team of three florists and also employ shop staff and delivery drivers. We create flowers for all occasions but weddings are a real passion of ours.
What is your favourite thing about being a florist?
Quite simply being able to be creative every day. No two days are the same. I also love working with fresh produce. There's something so therapeutic about working with beautiful, natural flowers and foliage day in day out and, when the seasons change, you get to reinvent your style all over again.
Why do you enjoy wedding work?
All the girls in the shop love the wedding side of the business. Being able to help a couple realise their vision for the most important day of their life is a real privilege. We love making dreams come true!
How do brides find out about you?
We are lucky enough to live in a part of the world that has so many beautiful wedding venues. A lot of our local business comes through word of mouth. We are also noticing more and more brides contacting us through social media after seeing some of our work on Instagram. We've had brides from as far away as London and even a bride from New Zealand who was coming home to marry!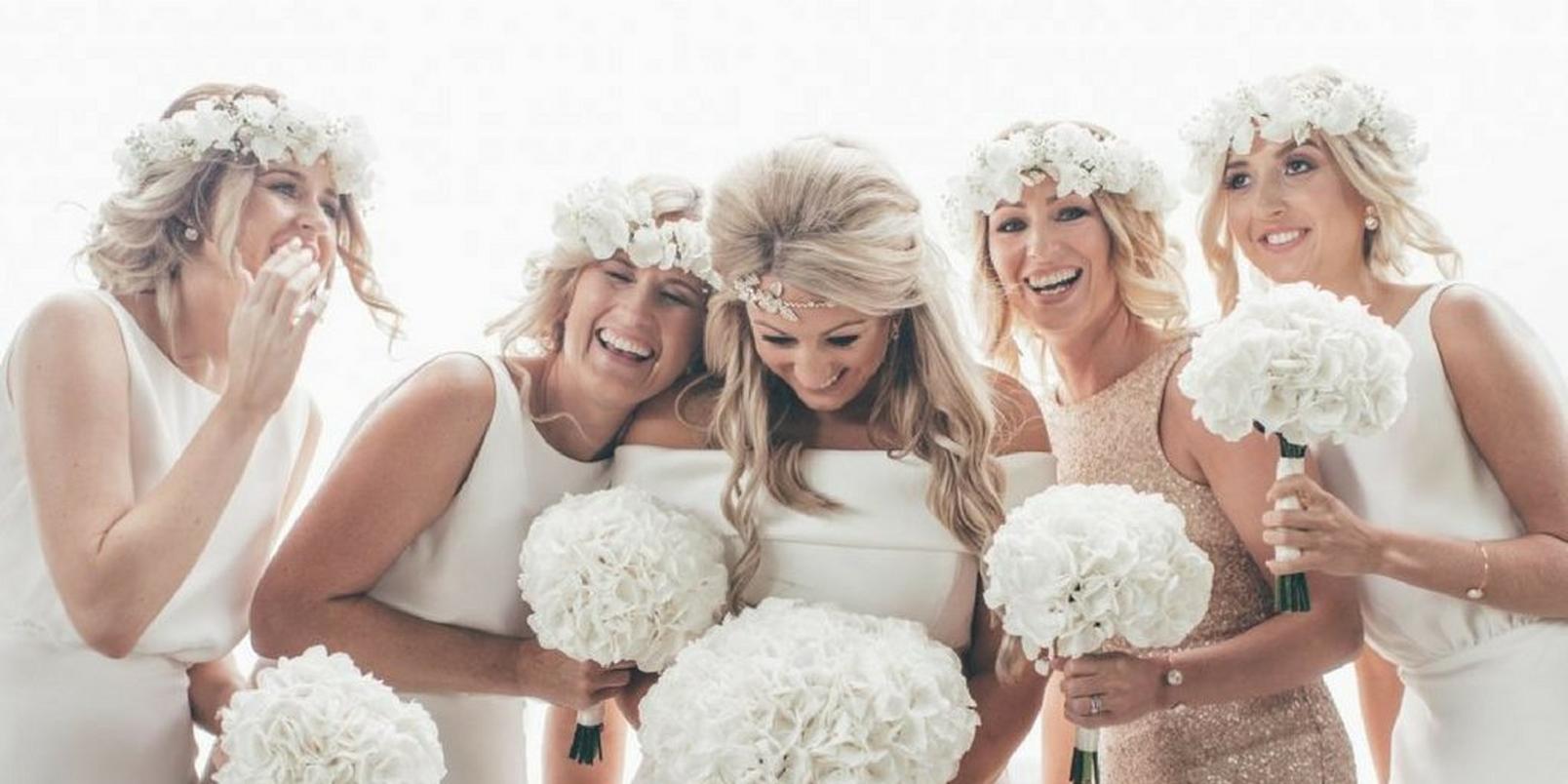 What inspires you?
We find inspiration everywhere; in fashion, nature, art. We use social media to keep up to date with emerging trends and to get instant feedback on new ideas. As a florist, I think it's really important to be open to new ideas and influences, as it helps you grow. Sometimes, our best ideas are inspired by the client.
What are your favourite flowers to work with and why?
What a question! Every member of the team has their own preference, but I think a few shared favourites would include hydrangeas, roses, peonies, delphiniums, dahlias - anything with a big, fluffy head!
What top tip would you give to a bride looking to choose her wedding flowers?
Try to include as many seasonal flowers into your wedding day as possible. Not only should they be a little cheaper than out of season varieties, they are at their most naturally beautiful too. A good florist will be able to help and assist you in your choices for your day.
Looking to the year ahead, what are the emerging wedding trends that you think will take hold in 2018?
All white weddings have been hugely popular this year and this is set to continue into 2018. With regards to emerging trends we're seeing more and more requests for wild, rustic style flowers. Oversized, free form bouquets are the order of the day and for 2018 I anticipate that brides will be looking to incorporate many different foliages, berries and wild flowers into their wedding flowers.
Congratulations to all the team at Hilary's for their fabulous win.