Search for flowers for my date and postcode

Hand-crafted by a local artisan florist in Dublin
Flower delivery for all occasions
Dublin Flower Delivery
At Interflora, we craft elegant designs to order, picking only the freshest flowers to make sure our bouquets leave a lasting impression. Thanks to our network of local florists in Dublin, we can hand deliver beautiful flower bouquets same-day, next-day or at a time to suit you.
Interflora florists have been inspired by natural beauty for over 90 years. And, with green spaces across the city, Dublin is about far more than just 'the Black Stuff'. There are Victorian flowerbeds in St. Stephen's Green, the French-influenced landscapes of Iveagh Gardens or the exotic blooms of the National Botanic Gardens. Dublin is also home to Phoenix Park - the largest urban gardens in Europe.
Our Dublin florists use all of these influences to create everything from traditional hand-tied to cutting-edge floral arrangements. Whether they're planning a spectacular wedding display, or assembling a surprise, same day bouquet, it's all wrapped up with exceptional service.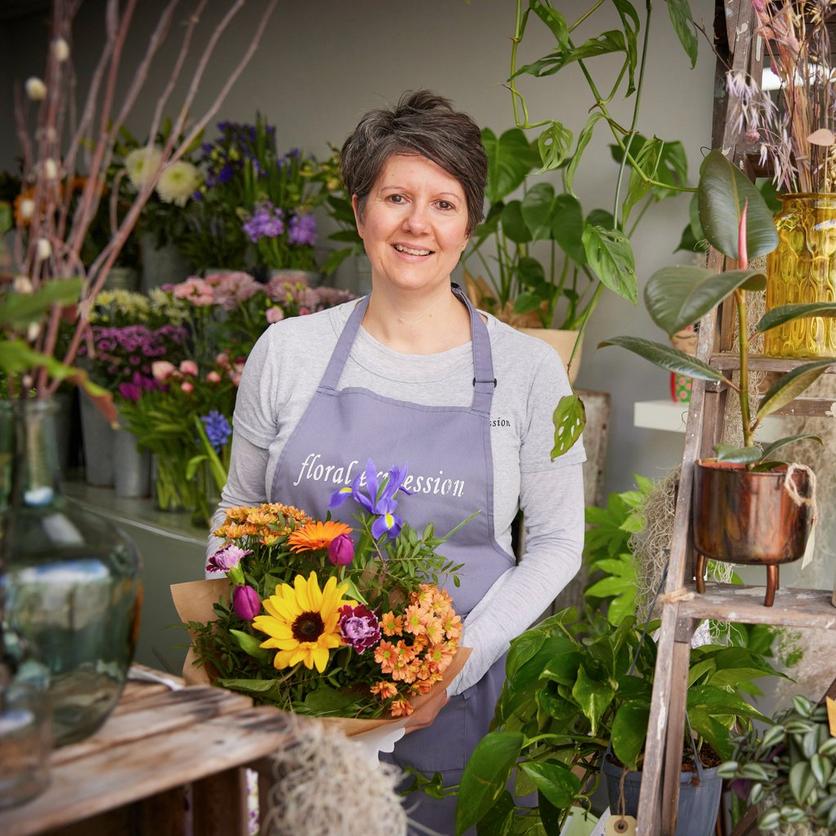 Find a local florist to craft your bouquet
Whatever the occasion, we're here to help. From birthdays to anniversaries or simply just because, we deliver flowers across the UK and even overseas.
Over 900 local florists nationwide
Every bouquet is created by an experienced artisan florist.
No lost bouquets here, these are made to wow them on the doorstep.
We guarantee all our flowers will be fresh for 7 days at least.
Our bouquets are created by local florists. Long live the high street!