About Us
We are proud to be the world's largest and most experienced flower delivery network.
Every day, thousands of people trust us to deliver their good wishes and thoughtful sentiments on their behalf. But it's not just about being the largest - we pride ourselves on being the most personable too.
Everyone involved - from our florists, to our delivery drivers, to our customer advisors - all take care to add a little personal touch to the Interflora experience.
We're also proud that so many award-winning florists choose to be part of the Interflora family. Each of our expert florists has the unique blend of skills, creativity and attention to detail needed to create every handmade Interflora bouquet.
Every bouquet is created by an experienced artisan florist.
No lost bouquets here, these are made to wow them on the doorstep.
We guarantee all our flowers will be fresh for 7 days at least.
Our bouquets are created by local florists. Long live the high street!
With all of this talent to draw upon, we offer an exciting and fresh new selection of floral gifts for every special occasion and every season too. From contemporary chic to classic favourites, as well as unique creations, our florists create perfect bouquets every day.
As well as being the largest, we're the longest serving flower delivery network too.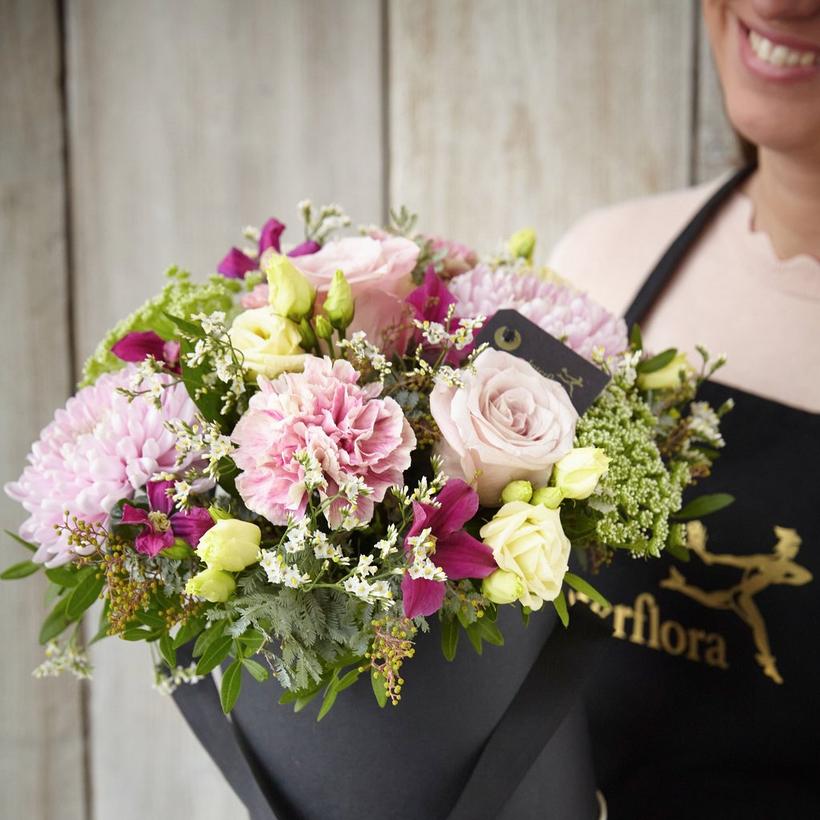 For more than 90 years we have enjoyed a reputation for excellence. Used throughout the ages our Mercury Man emblem is recognised worldwide as a symbol of swift and timely delivery and the very best quality floral gifts.