Occasions

Funeral & Sympathy

Flowers

International

Same Day

Funeral flower letters
...Very personal touch
Funeral flower letters are a popular choice of tribute and make a fitting farewell to a loved one.
This type of tribute is usually chosen by members of the immediate family and sent to the funeral directors to accompany the coffin in the hearse. Commonly used funeral letter tributes include 'Dad', 'Mum', 'Nan' and so on, however the letters can be used in any combination to spell out a loved one's name or a nickname they were fondly known by.

Hand-crafted by our local, artisan florists
Funeral flowers are the last gift you could ever give a loved one. No-one understands that better than our local, artisan florists. That's why each and every funeral tribute is hand-made to order, taking into account your personal preferences and wishes and using only the finest, freshest stems.
Our professional florists are also on hand to help answer any questions you may have about funeral flower etiquette, helping to relieve you of the worry of getting it right.
Special tributes
Simply place your order one working day before the funeral and have your tribute delivered at your chosen time of the day.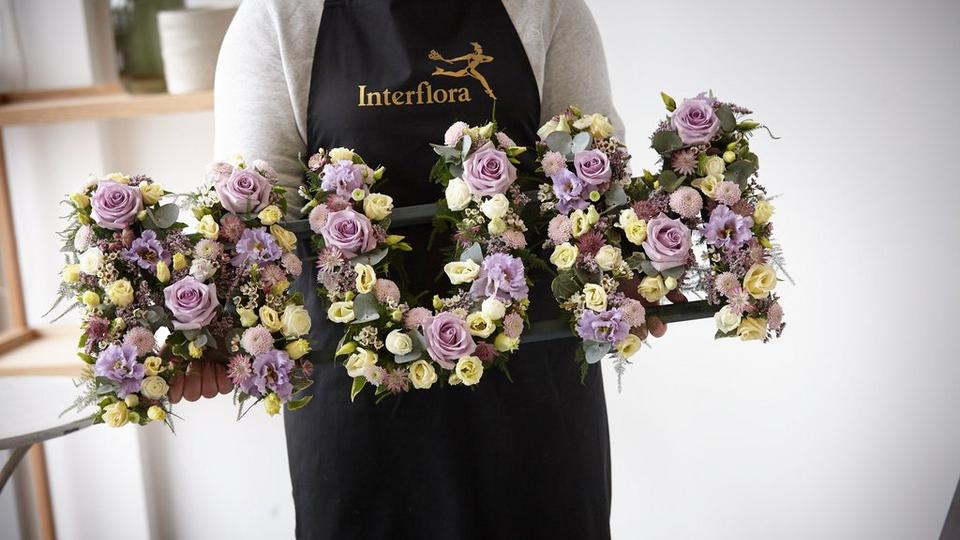 A mass of spray chrysanthemums, freesias, roses, spray roses and September flower in white, lilac and pink is used to create this Mum tribute.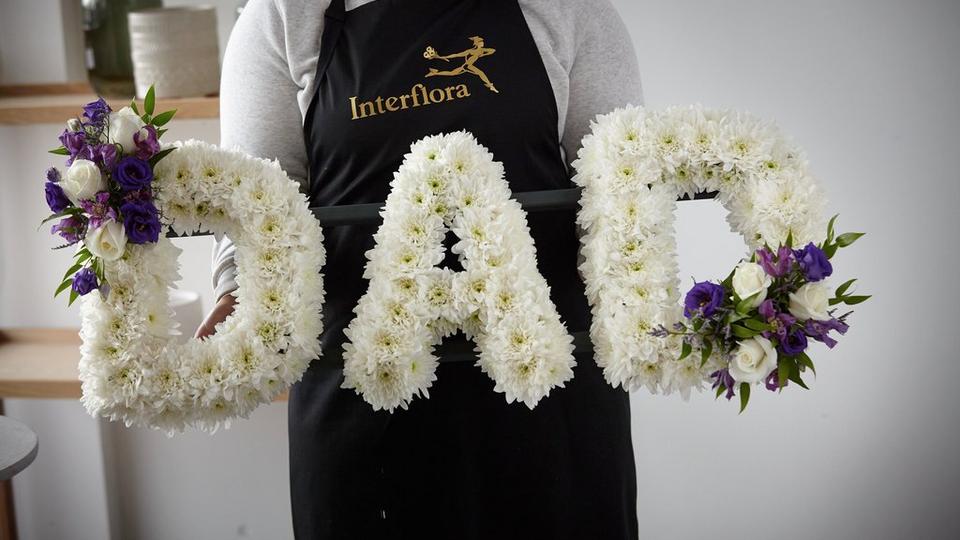 A mass of white double spray chrysanthemums is finished with delicate sprays of roses and lisianthus in white and purple to create this Dad tribute.
Saying it with flowers
Words are hard to speak in times of grief so why not let fabulous flowers do the talking?
Our funeral flower letters can be arranged in any combination to spell out their role in the family or a beloved name or nickname.
Want to personalise your tribute by choosing colours or flowers that have a special meaning to you or your loved one? We can help with that too. Give our friendly team a call and we'll put you in touch with a local, artisan florist in your area so that you can discuss your bespoke requirements.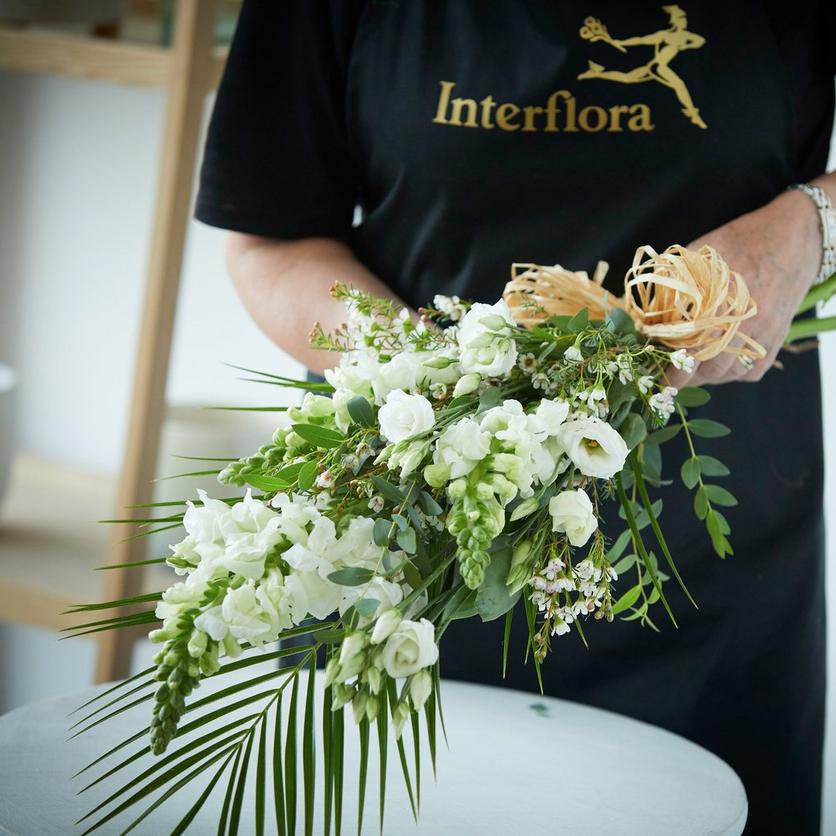 Hand made. Heart felt.
Our expert florists carefully arrange your chosen funeral flower letters by hand, using only the freshest, most beautiful flowers.
To personalise your tribute even further you can choose to have each letter framed with foliage or a co-ordinating ribbon. Once designed, the individual letters are mounted on a frame, making them suitable for displaying in the hearse or at the funeral ceremony.
Speak to the experts
Our dedicated team of helpers are ready to help with your personal requirements. Contact them via any of the methods below.
We aim to respond within 24 hours.
Please bear with us during busy periods (Christmas, Valentine's Day and Mother's Day).