Flowers in a Vase
Beautiful flowers deserve an equally beautiful display. Choose one of our gorgeous bouquets from our flowers in a vase collection, hand-crafted by a local florist, so they can pop them on the coffee table and enjoy them straight away.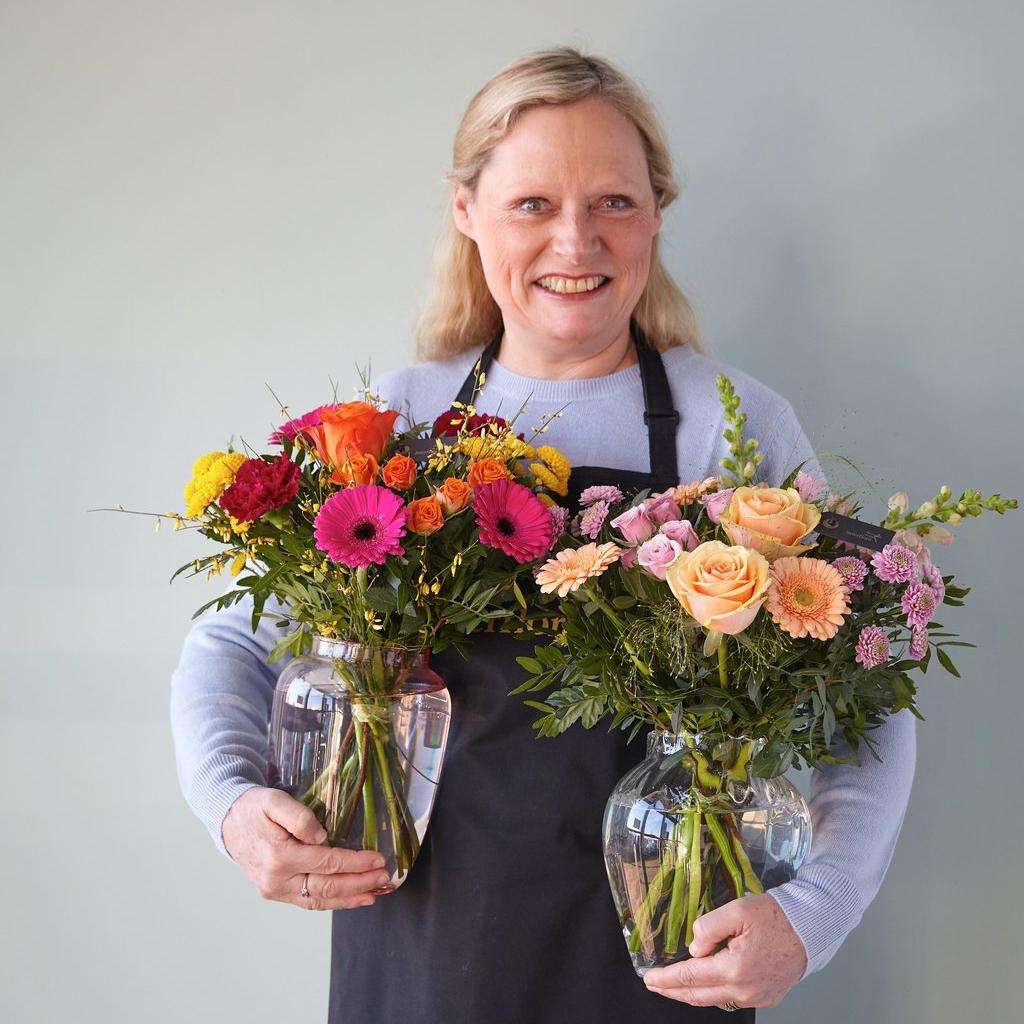 One-of-a-kind bouquets...
Designed and created exclusively for you by our local artisan florists
Delivered by hand in a beautiful vase
Simply choose a price and trust us to do the rest
FLOWERS DELIVERED IN A VASE
There's nothing more warming that being able to enjoy a beautiful bouquet of flowers arranged in a gorgeous vase. But, it's not always easy to find one when you need it most. That is why we have put together a collection of flowers that come with a vase included at no extra cost to you. Whether they love a simple glass vase or prefer something more rustic like a jar, there is plenty to choose from no matter what your loved one's style is.
By removing the worry of having to find a vase for your delivered flowers, your loved ones can enjoy their stunning gift from the moment it arrives and even when the flowers have died, they can keep the vase for another beautiful bouquet. What could be better? Plus, if you order your flowers in a vase before 3pm, they will be delivered the very same day.
Related Articles
Flowers in a Vase FAQs
What are flowers in a vase?
Flowers in a vase are fresh floral arrangements that are carefully arranged and presented in a decorative vase or container. They offer a convenient and beautiful way to display and enjoy flowers without the need for a separate vessel.
Do flowers in a vase require any special care?
Flowers in a vase will come with care instructions to help prolong their freshness. Common care tips include changing the water regularly, trimming the stems, and keeping them in a cool location away from direct sunlight or drafts.
Can I order flowers in a vase for same-day delivery?
Yes! We offer same-day delivery options for flowers in vase arrangements. However, availability may vary depending on your location.
Can I send my flowers in a vase internationally?