Birthday Wishes for a Friend
29th September, 2020
While we believe that you can say anything with flowers, there's something truly special about putting your thoughts and feelings down on pen and paper.
Your closest friend from school, that university flatmate you connected with instantly or that colleague you met at work and feel like you've known forever – however, your friendship was formed, it's special.
If you're looking for a little inspiration when it comes to what to write in that birthday card for a friend, we have a few suggestions up our sleeve. Check them out below.
Birthday wishes for your best friend
Your best friend deserves a special message, right? They're the person you can turn to whatever the situation, they know you inside out and you trust them completely. Consider featuring some of these birthday wishes in their card, to let them know how much you care and cherish your relationship.
They say it takes seven years for a friendship to be considered one that you'll enjoy forever. I'm so glad you're my forever friend. Happy birthday!
Happy birthday! Here's to many more years of celebrating you and our friendship on your special day.
Today is all about you! Happy birthday! Drink all the prosecco and eat all the cake – you deserve it.
They say you can't choose your family but if I had to pick a sister/brother I'd have chosen you. Thank you for being my best friend and happy birthday.
I can't believe we're still here, after all we've been through. I couldn't imagine my life without you by my side. Happy birthday, partner – here's to many more.
I can't wait to wish you a happy birthday until we're old and grey! Hope you have a wonderful day today.
For a truly special person, happy birthday. I appreciate you and all you do and hope you have a wonderful day filled with gifts and cake and bubbles.
If I had to make a wish on those candles today, I'd wish we could be besties forever. You can make a wish for whatever you like...I won't mind. Happy birthday!
Birthday messages for a colleague you consider a friend
We spend a huge amount of time with our work colleagues. Typically, eight hours a day, seven days a week. So it's no wonder many of us form our closest friendships with those we work alongside every day. Here's what to put in that personal card you're sending to them.
I'm so glad you joined [insert business name] how would I get through the day without you? Happy birthday and I hope you spend your day off missing me!
It's your birthday! I would have just written a basic message in the card that goes around but I just wanted to let you know that I'm so grateful to have you here in this place, to keep me sane! Happy birthday and I can't wait to celebrate.
Happy birthday desk pal! Let's go out at lunch and get a cheeky wine!
Who'd have thought I'd have found my best friend in this place?! Sending you all the love on your birthday, can't wait for drinks this weekend to celebrate!
I thank the stars every day that I wasn't sat two chairs down – otherwise who knows if we'd have been friends! Lots of love on your birthday!
Happy birthday! Even though you make a rubbish cup of tea I couldn't ask for a better work buddy.
Birthday wishes for a friend from school
If your closest friend is someone you've known since school then there's likely years and years of fun memories to look back on. Long days spent in dull classrooms will build a bond that holds you together for life, so celebrate this on their birthday with some of these nostalgia-filled messages.
I'm so glad I asked to borrow your sharpener in year two and that you decided to be my friend. I've known you for years and every year I think to myself how lucky I am to call you my friend.
Wow! A big birthday. Who'd have thought those two kids who used to climb the tree at the back of school would be celebrating their [insert number] birthday together. I'm glad you survived that fall!
We're big kids now but I still think of us as those two grumpy six-year-olds who were made to work together in P.E but then became friends for life. You'll always be my favourite relay race partner.
Remember when we said we'd be stinking rich with big houses and live together with all our kids by this age? Didn't quite work out. Still so thankful you're my friend and that I have you by my side. Happy Birthday and have a wonderful day.
Birthday wishes for a friend who lives far away
Sadly, no matter how much we'd like to, we can't live next door to our best friend. Some of us have friends that live hundreds of miles away or even on the other side of the world!
This means those birthday card messages need to be extra special, to capture your love and well wishes on their big day. Wondering what to include in your message? Consider these ideas:
I miss you every day but know that you're doing amazing things where you are. I hope you have a truly wonderful birthday and can't wait to see you in person in the near future.
This card is a big hug because I can't be there in person. Happy birthday to you and I can't wait until the day when we can meet again and celebrate your special day.
Happy birthday to the one person I can truly count on – even though they live miles and miles away! Happy birthday, I hope you have a wonderful day filled with love and gifts and smiles. You deserve the world and I can't wait to see you again soon.
This card isn't quite the same as sharing a bottle of wine and gossiping about our other friends on your birthday but it will have to do. Happy birthday you beautiful person.
Happy birthday to my favourite person who I never see. See you on Zoom later! Wear something nice!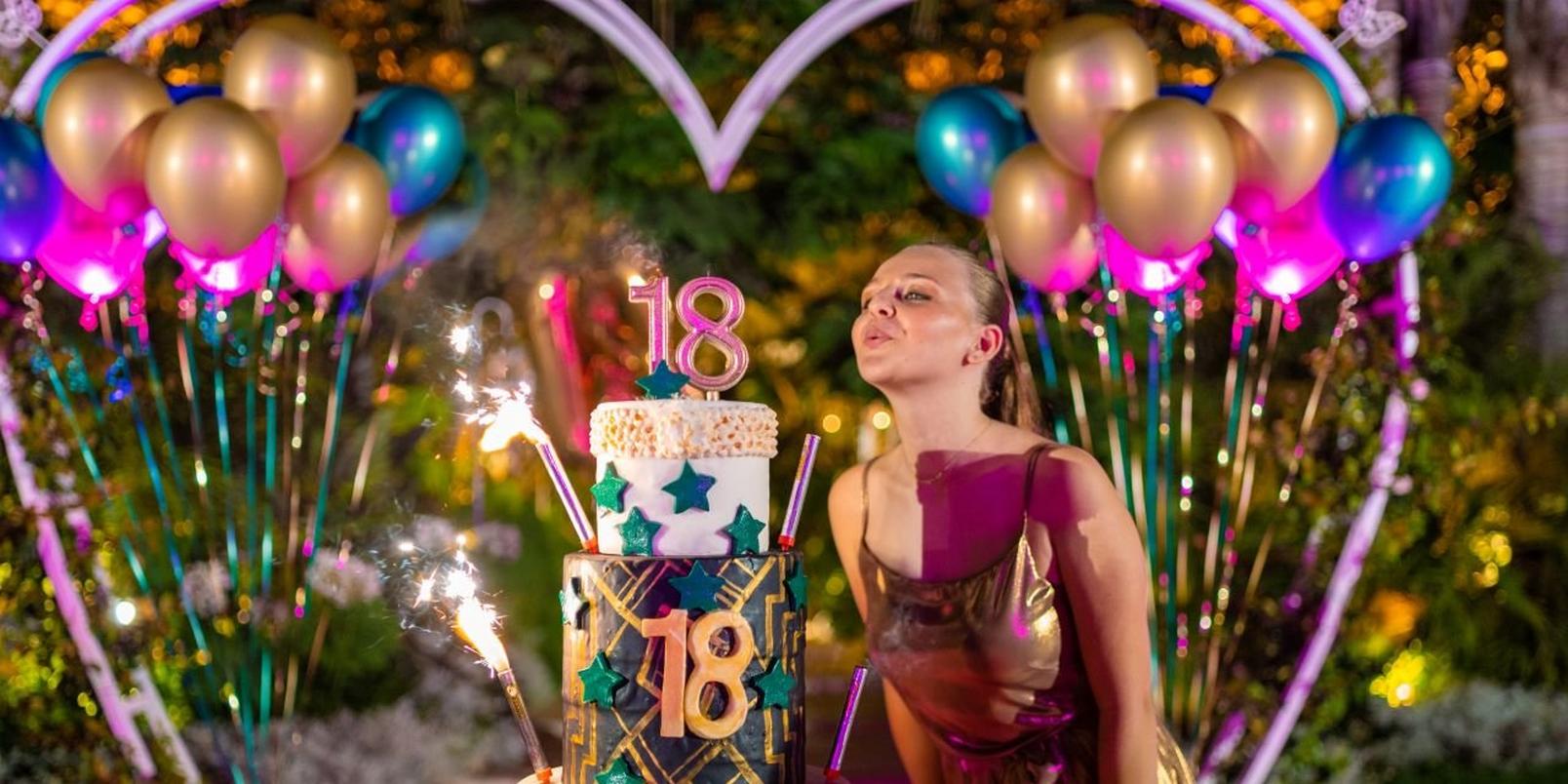 Birthday messages for that milestone birthday
The years go by fast, hey? Whether it's finally time to celebrate your friend's 30th – and you're not long behind – or if you're revelling in all those memories now that they've reached the age of 40 or 50, here's what to write in that birthday card.
18th
No need to sweet-talk the bouncer any more...you got ID, baby! Happy 18th birthday! Let's go out-out!
21st
21! Officially an adult - or so they say! Happy birthday! Can't wait to celebrate with you this weekend.
30th
Oh no! How did we get so old? You know you've hit 30 when two glasses of wine knock you out but 10 years ago we were knocking back shots like it was nothing. Anyway, here's to getting older together and thank you for being my friend.
We're officially in our 30s! Time flies when you're having fun! Thank you for being my friend all these years, I feel lucky to be able to celebrate your birthday with you. Here's to many more!
40th
You looked incredible when we first met and you look incredible now. Happy birthday on your 40th birthday. Can't believe we've put up with each other for so long! Hope you have a wonderful day.
Doesn't feel like so long ago we were celebrating our 30th birthdays! Happy 40th to you and I hope you have a wonderful day, filled with love and happiness.
50th
You've aged like a fine wine and I can't wait to celebrate with a bottle or two soon. Happy birthday!
Happy 50th birthday to a wonderful human and friend! I hope you have an incredible day.
60th
Our kids are grown up and we are too! How did that happen? Happy 60th birthday to one of my oldest and dearest friends. Sending you lots of love on this special day.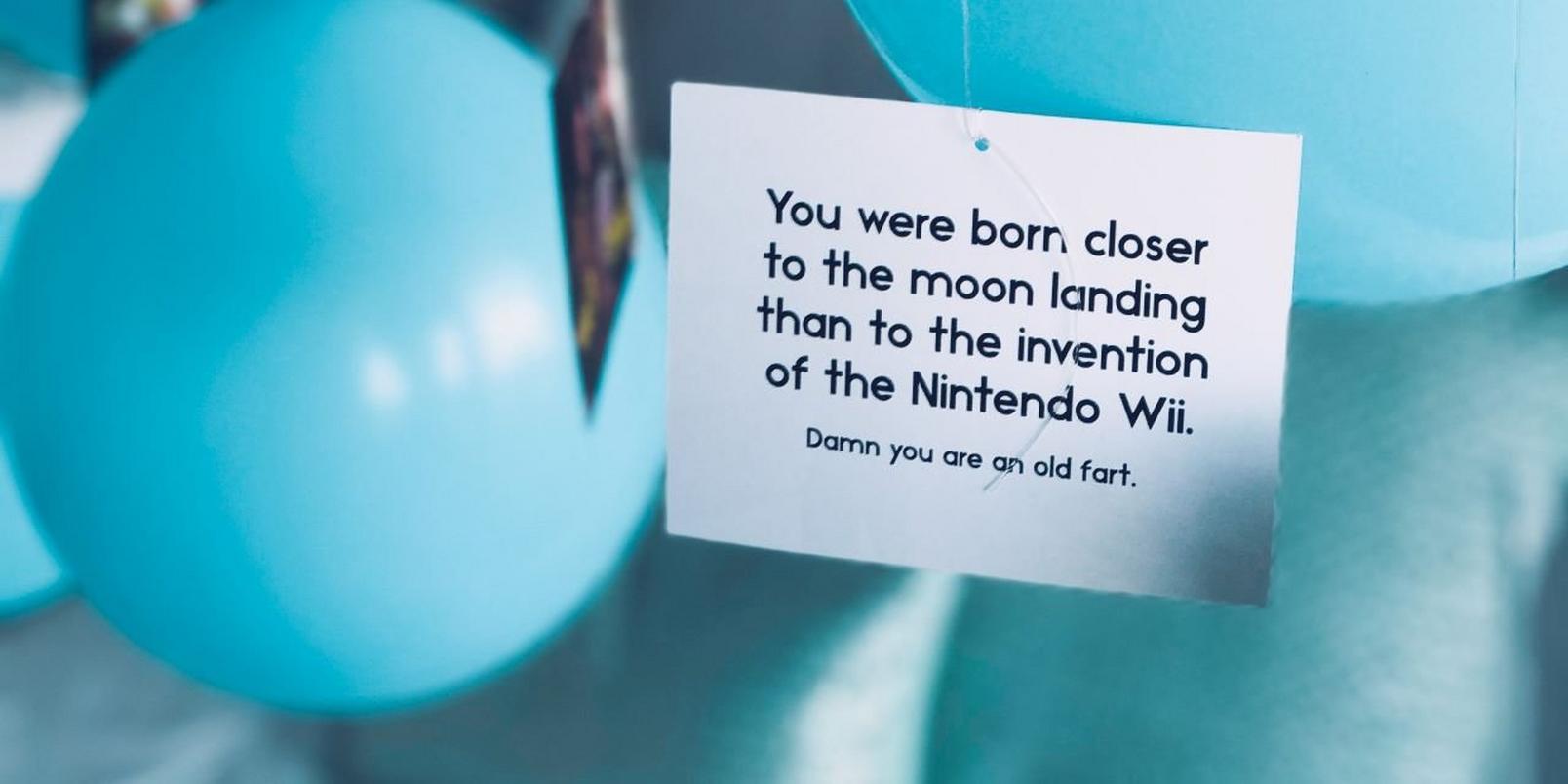 Quotes about ageing
Want to make them feel a little better about the constant passing of time? (Okay, maybe we need some support too, now). We've got the best quotes to feature in that birthday card to perk them up!
"At age 20, we worry about what others think of us. At age 40, we don't care what they think of us. At age 60, we discover they haven't been thinking of us at all." - Ann Landers
"Birthdays are good for you. Statistics show that the people who have the most live the longest." - Larry Lorenzoni
"Old age is an excellent time for outrage. My goal is to say or do at least one outrageous thing every week." - Maggie Kuhn
"Today is the oldest you've ever been, and the youngest you'll ever be again." - Eleanor Roosevelt
Funny birthday messages for a friend
Want to get a laugh out of them? Or do you simply have a relationship where you mock one another for fun? Here are a few fun birthday messages to consider.
Wow, another year older – and it shows! Happy birthday, mate, hope you have a great day.
You've had a lot of birthdays now, right? Starting to lose count! Well, hope this one is a good one anyway!
You're older...but no wiser and I love you for it! Happy birthday my friend, have a wonderful day.
Wow! Another birthday candle on that cake! Glad you're still here to celebrate growing another year getting older and that I get to share it with you.
Take a little inspiration from these birthday messages, personalise and tailor them to your friendship and send a little love on their special day.