A Guide to Grandparents' Day
1st September, 2022
Most of us celebrate Mother's Day and Father's Day, but what about Grandparents' Day? Should we be celebrating the older generation too?
We think yes – absolutely! Grandparents enrich our lives, whether that's sharing wisdom and treasured memories, or offering more practical help – like looking after the grandkids. Grandads and Grandmas often provide vital support for younger members of the family, and they're an important link to family history.
So this year we thought we'd help get the celebrations in order, with an all-you-need-to-know guide to Grandparents' Day. Whether you're after gifts for grandparents or ideas for a Grandparents' Day celebration, we're here to help.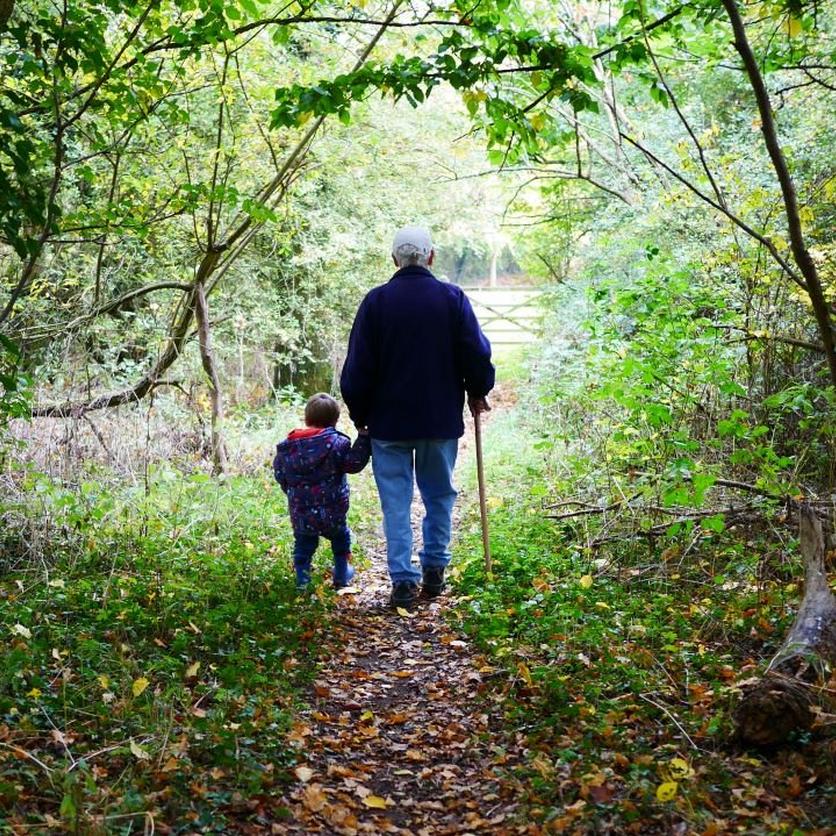 When is Grandparents' Day 2022?
In the UK it's usually on the first Sunday of October, this year that makes it the 2nd October. Different countries celebrate at different times though, so if you or your grandparents are elsewhere in the world it's worth double checking. In the USA Grandparents' Day is the first Sunday after Labor Day, making this years September 11th (the same as Canada).
What's the history of Grandparents' Day?
It depends who you ask! Many sources say it was created in the USA in 1973, and introduced in the UK by charity Age Concern in 1990.
According to Gransnet, its creator in America – Marian McQuade – created the day after realising how few residents in nursing homes had visitors. Now it's become a celebration around the globe, giving people worldwide the chance to celebrate older generations.
There have been recent developments to the day too – in 2021, head of the Catholic church Pope Francis declared the fourth sunday of July 'World Day for Grandparents and the Elderly'. Looks like the older members of the family might have lots of days to celebrate!
Ideas for celebrating Grandparents' Day 2022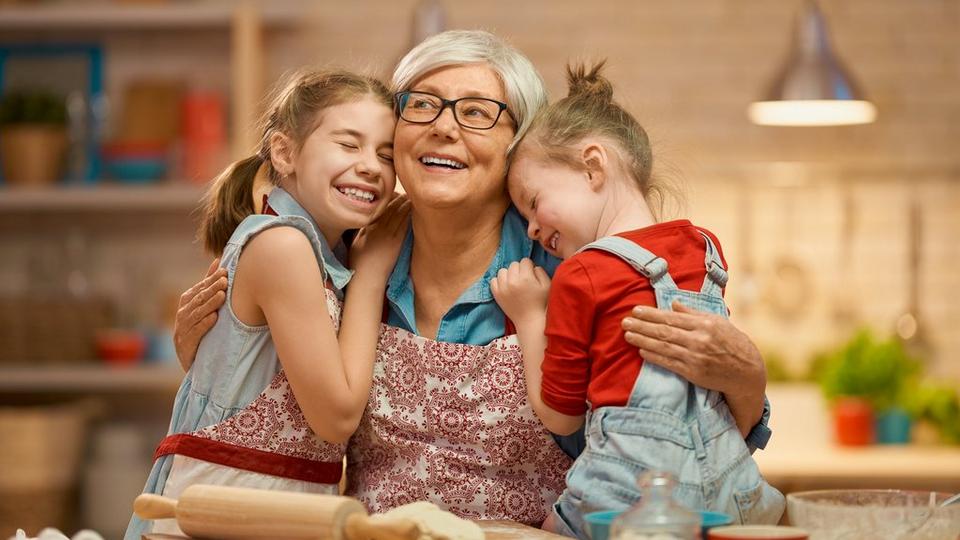 Crafting or baking together
Grandparents can help with the fiddly bits of baking, (and maybe even pass on a recipe or two) while grandchildren can take care of very important jobs – like licking spoons! Have a go at some simple bakes like cookies or brownies.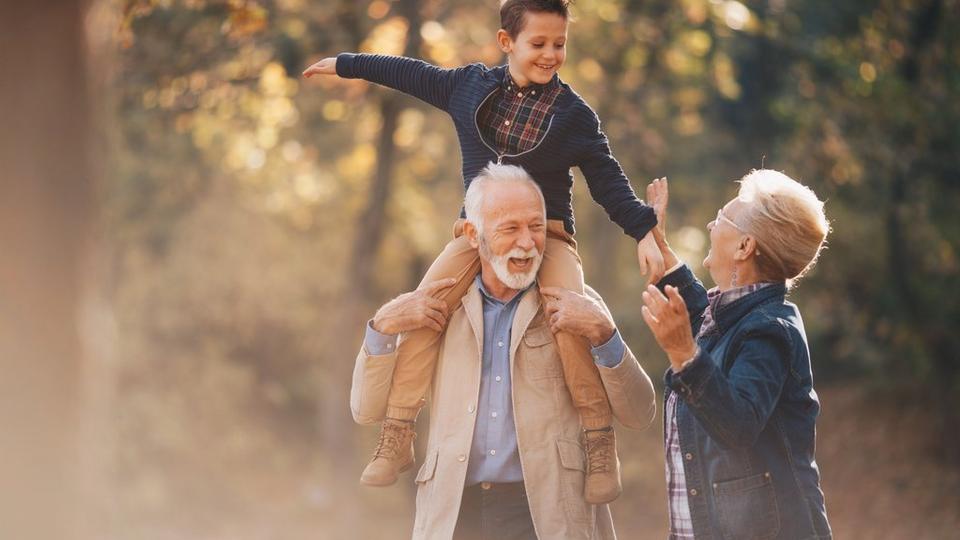 Going for a walk
Although the weather might be turning a little chillier, if everyone's suitably wrapped up an Autumn walk is a good way for a family to gather. It also helps everyone get some exercise and gives younger members of the family the chance to burn off some energy. If walking isn't everyone's cup of tea, try adding a focus – like nature (how many types of bird can you spot? Or types of flowers?) or games like I spy.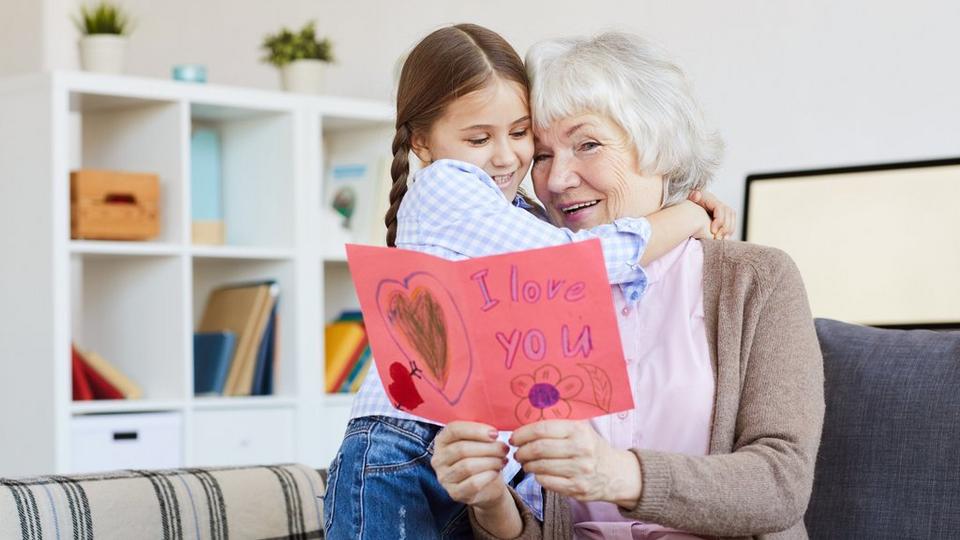 Sharing memories
Grandparents' day is a great excuse to look back and share happy memories. It's also a chance to learn more about the older members of the family: what's their favourite part about being a grandparent? What was their relationship like with their own grandparents? Do they have any funny family stories to share?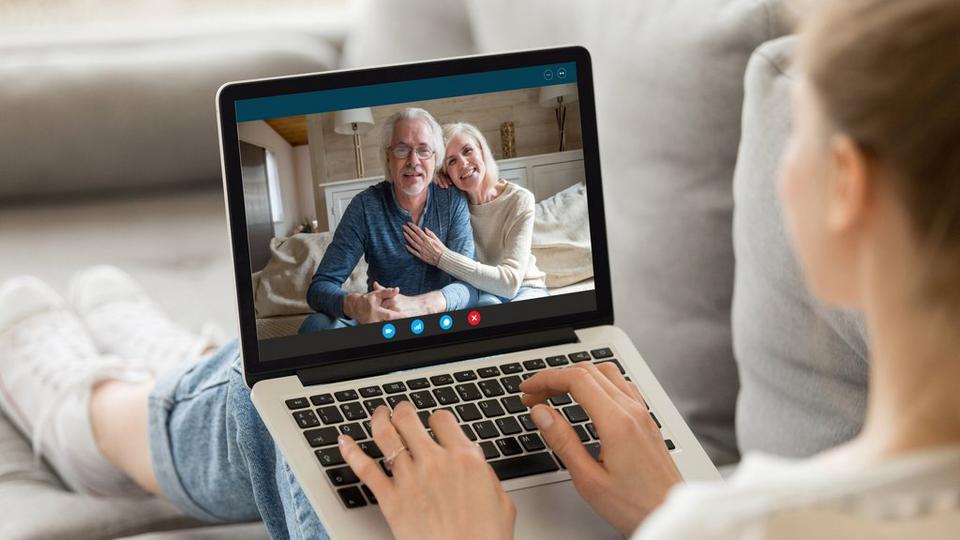 Or some of the above over video or the phone!
If you can't visit grandparents in person a lot of these activities can be done using the magic of technology. If older members of the family are good with tech you could even try baking together over a video call, or perhaps make it a baking lesson. It's all about showing the grandparents in your life how special they are – whether through an activity, or simply by getting in touch.
What to get them for Grandparents' Day
Books
Pick them a great read that you love so you can discuss it together, or track down a tome that matches their interests (they'll be delighted you put the thought in). If your grandparent(s) are struggling with their eyesight you could even offer to read to them, hopefully you can both enjoy some special time together that way.
Photos
Tech has done many things for us – but who else misses a printed photo? Try getting some family photos printed and framed, or popped in an album, for you all to enjoy and reminisce on this Grandparents' Day.
Homemade gifts
Whether it's something sewn, or some cutting and sticking, a homemade gift really shows heart – it's something special no one else has. You could try a few simple makes like bunting, or a painted pebble.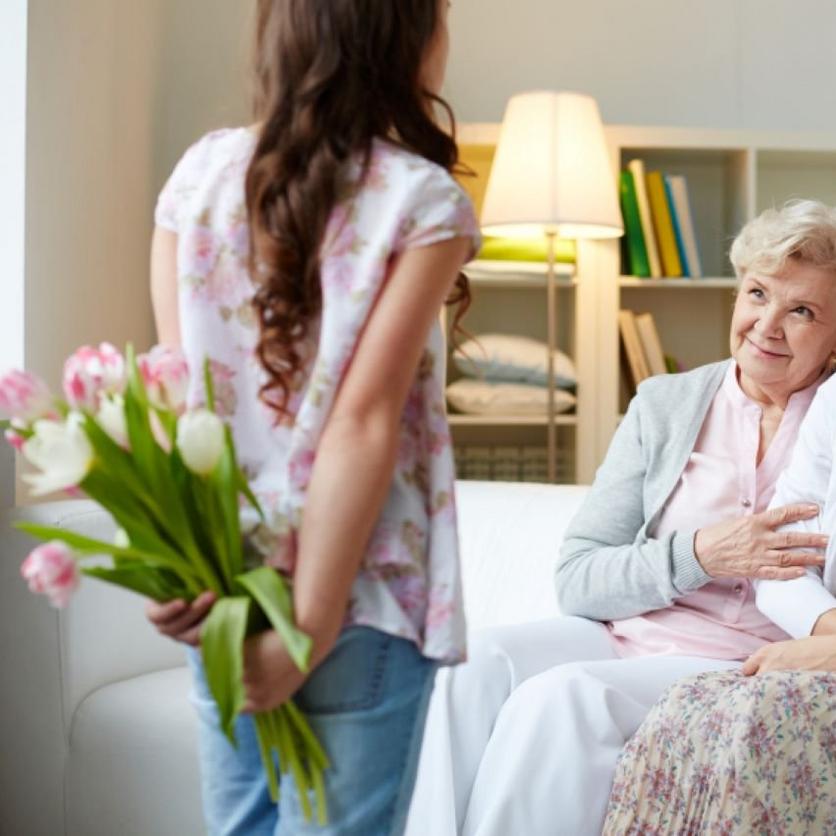 Choosing Grandparents' Day flowers
Okay, so like we mentioned we might be a little biased, but we think flowers are one of the best Grandparents' Day gifts – they bring so much beauty and joy into a home. And, with all our bouquets handcrafted by a local artisan florist every design is truly special. The only question is which blooms to choose?
According to floriography (or 'the language of flowers) every flower symbolises something different (read more about it on our flower meanings page), so we've done a little homework to find blooms whose meanings are just right for Grandparents' Day.
Stocks
A soft, pretty flower that symbolises lasting beauty, a happy life and the bonds of affection. Ideal for celebrating an abiding family bond.
Pink Roses
Signifying gratitude, appreciation and admiration, the delicate blush of pink roses will show your thanks for all grandparents do.
Chrysanthemums
Bursting with beauty, chrysanthemums symbolise optimism, joy, and long life. A perfect uplifting bloom for a Grandparents' Day in strange circumstances.
Pink Hyacinths
For Grandads and Grandmas who love joining in games with the grandkids try the glossy pink blooms of the hyacinth. They signify playfulness and joy.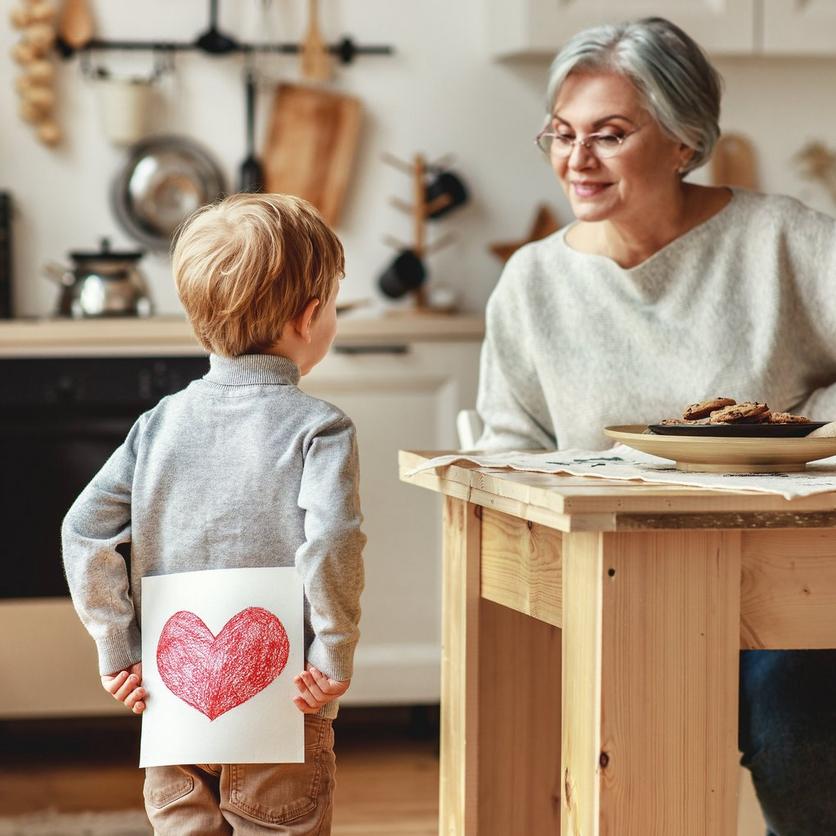 What to write in a Grandparents' Day card
Like any card we always suggest writing from the heart and trying not to worry too much about being Shakespeare – it's more important you share how you feel. But if you've really drawn a blank don't panic, here are a few ideas you can pinch or use to get the words flowing again.
To the grandest of mothers, you are magical, thanks for showing our family how it's done. Lots of love, the grandkids.

Grandad, you set an example for the whole family and we love you so much. Sending all our love.

To the best grandparents going, we love you more than words can say, even when you're grumpy.

You're far too young to be grandparents aren't you? But you are grand all the same. Thanks for everything.

You bring so much joy and wisdom to this family, thanks for all you do and all your love and support over the years.
Grandparents' Day Quotes
You could also pop a lovely quote in a Grandparents' Day card (or maybe make it the basis for a gift). Here a few we've found we absolutely love.
"When grandparents enter the door, discipline flies out the window." – Ogden Nash, poet
"The simplest toy, one which even the youngest child can operate, is called a grandparent." – Sam Levenson, comedian
The old are the precious gem in the center of the household." – Chinese Proverb