How to Throw a Wreath Making Party
2nd December, 2023
'Tis the season to deck the halls (question: how many festive phrases is acceptable in one sentence 🤔) and this year it's time to get social while doing it. Throwing a wreath making party is a great way to get the gang together and have something lovely to show for it at the end. Mulled wine should be sipped, nibbles munched, favourite Christmas songs analysed and general merriment enjoyed. It's up to you whether your wreaths are then worthy of the 'gram (but we'll bet they are).
And we're here to take all, well most, of the hard work out of the planning. Just follow our step by step guide and soon you'll be making merry.
1. Choose a venue
You'll need a decent amount of space depending on attendees. We'd suggest a maximum of eight guests, else it starts to get a little chaotic (and expensive). Stay at home for a cosy Christmas vibe, but try and clear the dining table, or see if you can borrow a folding table or two so everyone's got a work space. If you really want to make an occasion of it, hire a room – plenty of pubs will offer free rooms for a minimum spend on food and drink (which takes the catering worries off your hands too). Just be sure to let the venue know you're wreath making, as it can get messy!
2. Choose a date
It's very tempting to rush into Christmas fun early, but that's not a wise choice with wreath making – after all you want it to last through to the big day. We'd suggest early to mid December, and then be sure to keep on top of you've wreath care to keep it looking fresh (need a hand with that? Read our guide to wreath care). One thing you can crack on with early though is planning. We all know everyone gets booked up quickly in the festive season, so get your invites out pronto and that way you can try and find a date everyone can make.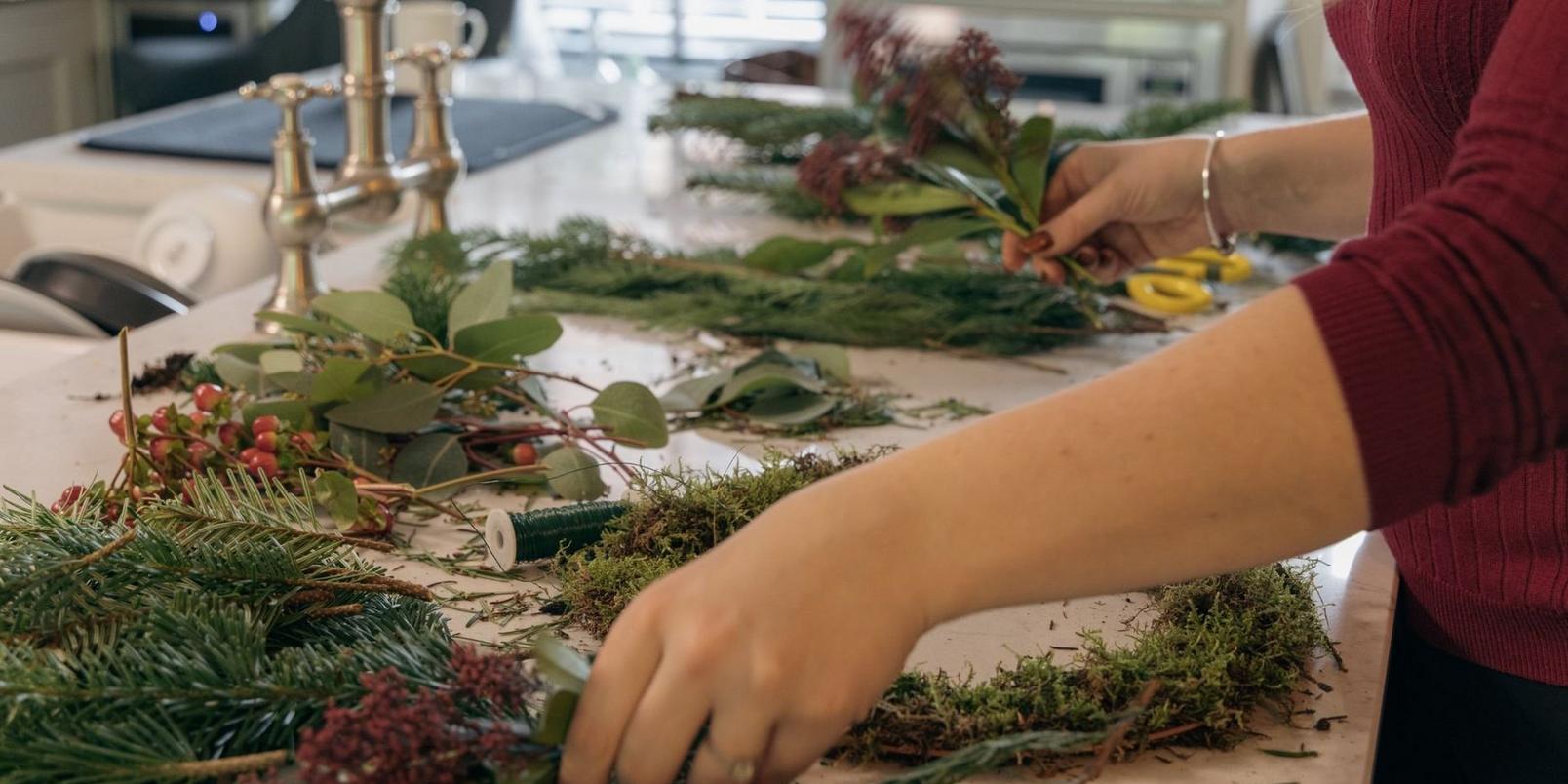 3. Stock up!
Next up is gathering all the bits and bobs for your wreaths. You can either ask your guests to track down their own, or the slightly kinder option is to ask for a contribution and you sort out the supplies. Check out our list below for everything you might need. Your local florists are your best friends when taking care of the shopping list, you'll be able to get most things from them. But remember you might be able to forage some of the foliage, just be sure to swot up on identifying plants (you don't want to forage anything nasty) and always forage responsibly.
4. Plan the playlist
Conversation might flow while your crafting, but there will be moments where everyone's energy goes into their wreaths. This is where a good playlist comes into its own. As well as ensuring a festive mood, a good playlist can help keep the creativity flowing. We love a bit of Christmas cheese, but sometimes you can beat classic Christmas carols.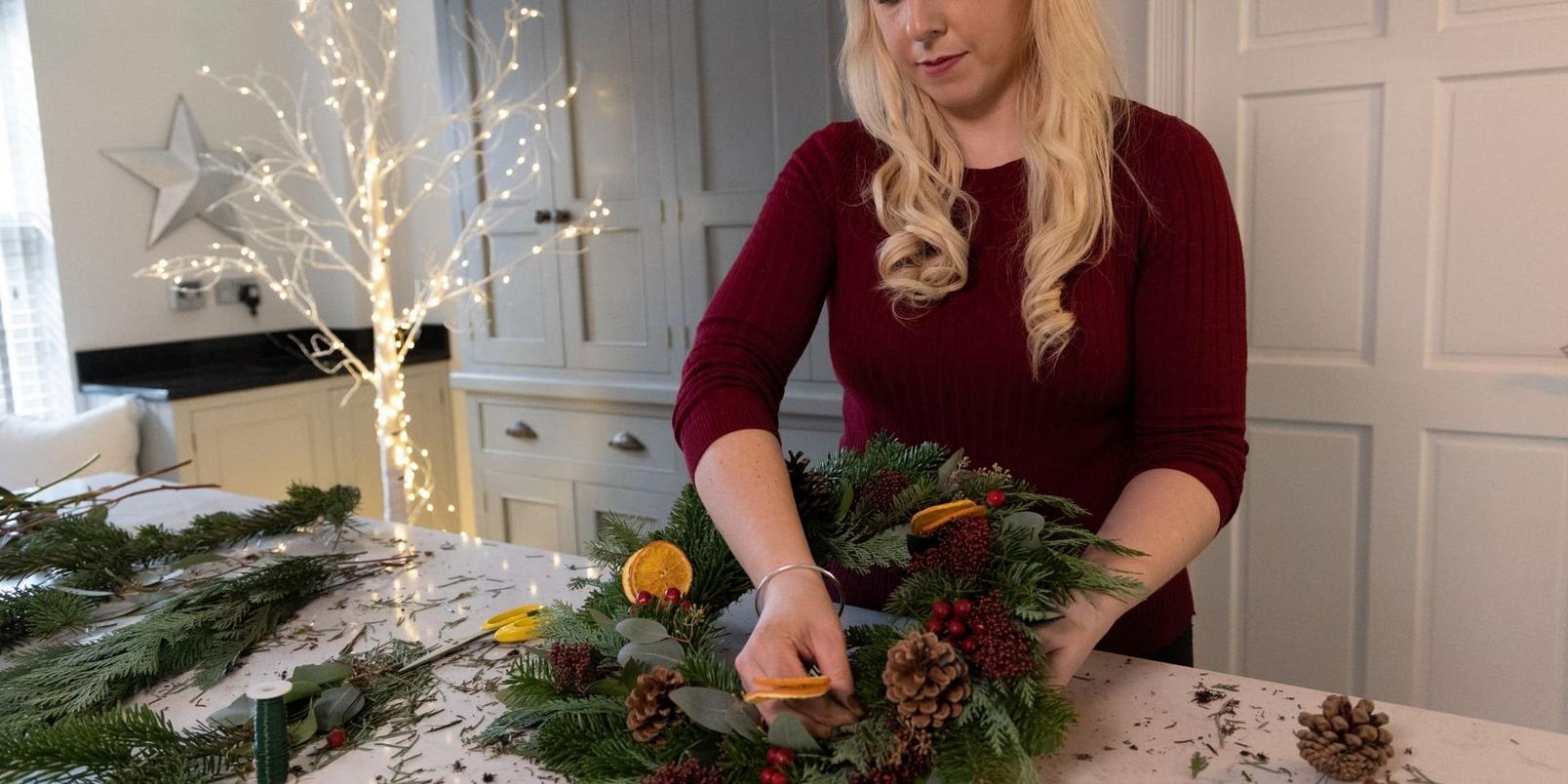 5. Make a menu
We think picky bits work best with crafts. No one wants to stop work on their masterpiece for a full sit down dinner, so go for festive snacks. Blinis, mince pies, nibbles, floral cocktails, mulled wine could all feature. Of course if it's a crafting brunch you might skip the mulled wine, but no judgement either way. While you might want to be host with the most, we'd recommend keeping it simple on the menu – save some of that creativity for the wreath making.
6. Wait for the big day, then get crafting
We've covered all the essentials on how to make a Christmas wreath here.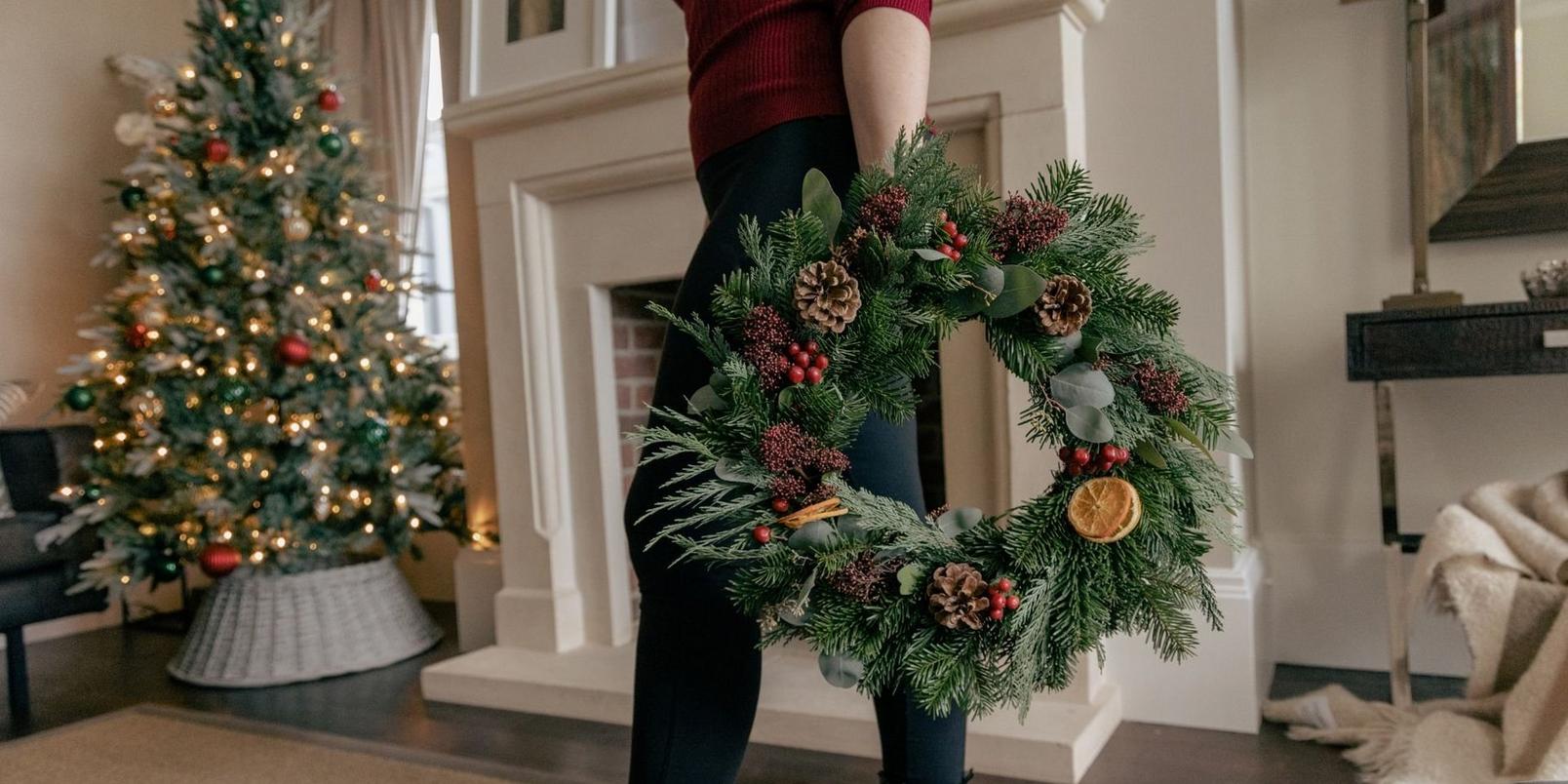 We'd love to see you parties and creations. You can share any pictures with us on Insta, just use the hashtag #ChristmasDoneBeautifully and tag @Interflorauk.