New Year Wishes
30th December, 2020
For many of us, this new year could not arrive faster. We're ready to clink those glasses, light those sparklers and sing Auld Lang Syne, as 2021 rolls in! If you're considering sending a bunch of flowers to someone special or living faraway to ring in the new year but aren't sure what to put in that accompanying message, we have all you need right here.
From new year wishes that should cheer up your older sister who lives across the country to messages for your neighbour who you couldn't do without, feature these new year wishes in that card and let them know you're thinking of them.
Here we've featured some simple new year wishes that you can pop in that greetings card or flower gift note to spread some love on the 31st December.
Simple new year wishes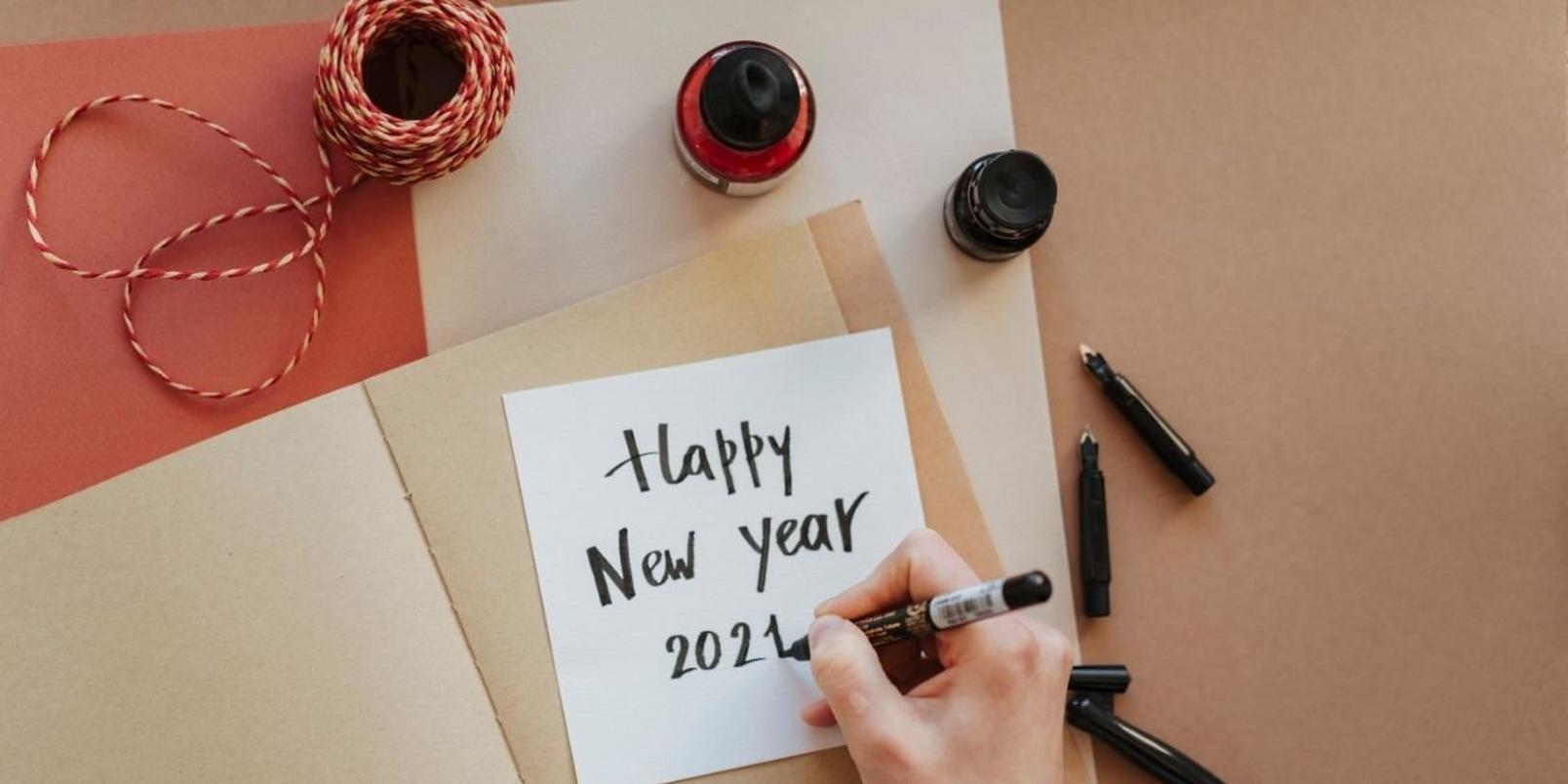 Keep things short and sweet with these new year wishes that could be sent to anyone close to you.
Happy new year!
Happy new year! Now let's get merry!
Hope your new year sparkles!
Time to wave goodbye to [insert year]
[insert year] is nearly here! Thank goodness for that.
Hope next year is the best for you!
New adventures are on their way. Happy new year!
Happy new year! Wishing you all the best for the next 12 months.
That's another year done and what a 12 months it was. Happy new year!
Wishing you a very happy new year and best wishes for what's to come.
Sending you lots of love as we enter a brand new year. Here's to fresh starts!
I hope the year ahead brings you everything you want and need. Happy new year.
It's time to leave the past 12 months behind and focus on a brand new year!
Wishing you love and luck in [insert year]. I hope that everything you work for comes to pass.
Here's to a brand new year. I hope you smash your goals, beat your personal bests and do amazing things in the next 12 months.
Happy new year to you and your family. I hope it's a good one!
This year flew by but I'm so glad I got to spend time with you. Here's to another 12 months!
It's time to forget the past and move into the future. Can't wait to see what [insert year] bring us!
Another year down! We made it! Happy new year and here's hoping the next one brings us great things.
Next year will be your year! Sending you motivating thoughts and can't wait to celebrate all your accomplishments in 12 months.
So proud of you and everything you've done this year, here's to the next one!
Here's to another year of laughter, great company and good food.
Happy new year 2021 wishes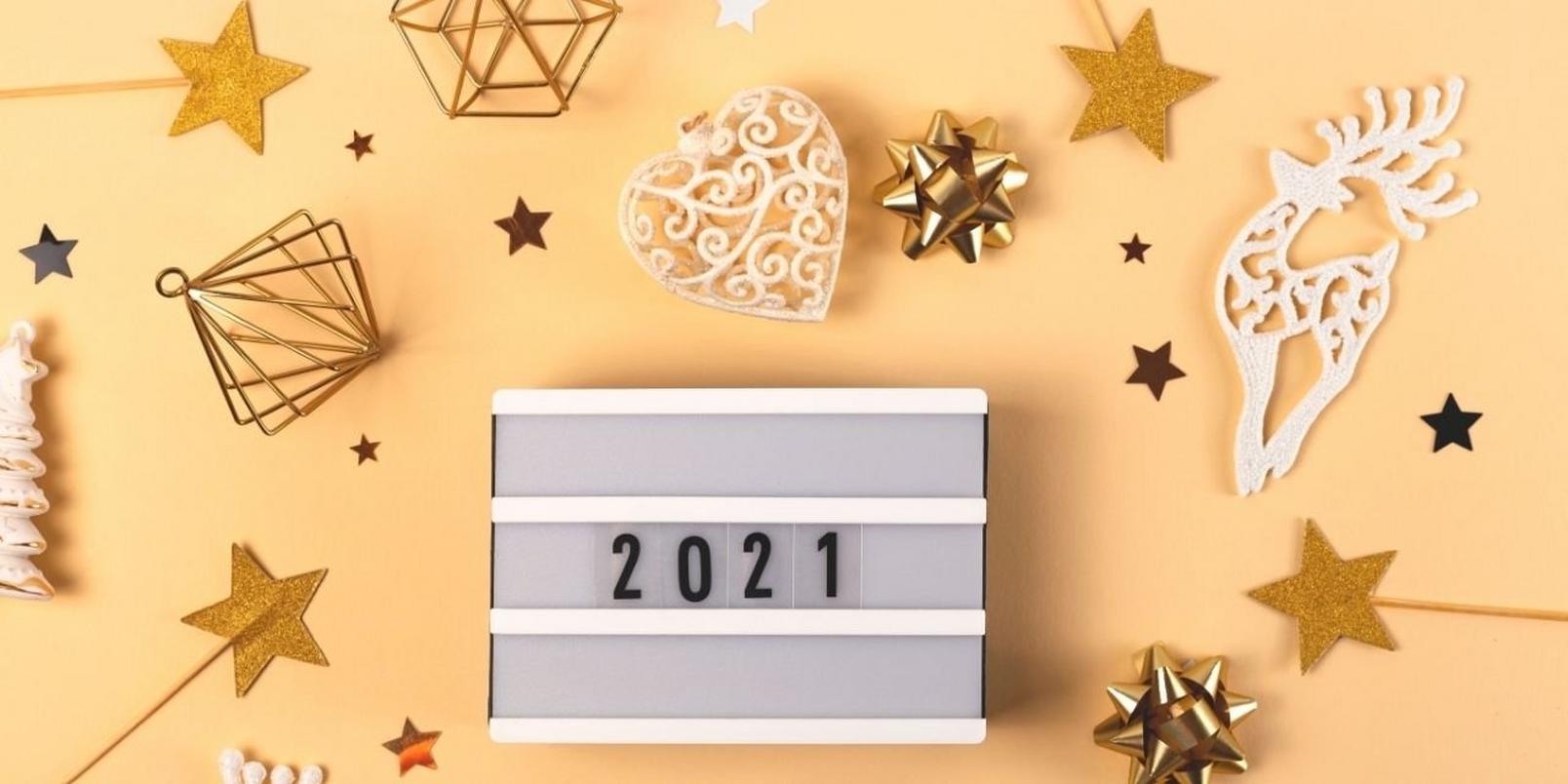 Wow. All we can say is 2020 was a year we won't forget. From lockdowns to finding a newfound appreciation for the little things in life, you'll want to get this message across in those cards. Here are a few 2021 focused new year wishes to consider:
Thank goodness that's over. What a year. Fingers crossed 2021 is a little better.
Who had 2020 down as being the worst year ever? I didn't! Here's to fresh starts in 2021.
This year has made me appreciate what I have, thank you for being a part of my 2020 and getting me through.
Happy new year! Let's put a pin in that one and start fresh, shall we?
Well, I'm definitely over living through a major historical event. Let's hope 2021 is a little calmer.
I know that you missed out on so much in 2020 but I hope that chapter is over and 2021 brings you all you could ever want and more.
So much has happened this year but it's also made me appreciate everything that I have. Here's to 2021, may it be a little kinder.
Time flies when you're not having fun – how is it the new year already? Crossing everything that 2021 is a better year.
Time to shut the door on 2020 and everything that happened but take its teachings with us into the new year.
Wow, glad that's over! Here's to fresh starts and a whole 12 months of hopefully better things ahead of us.
Set off those fireworks and pour the champers, this year is over. Time for bigger and better things!
New year wishes for someone who lives far away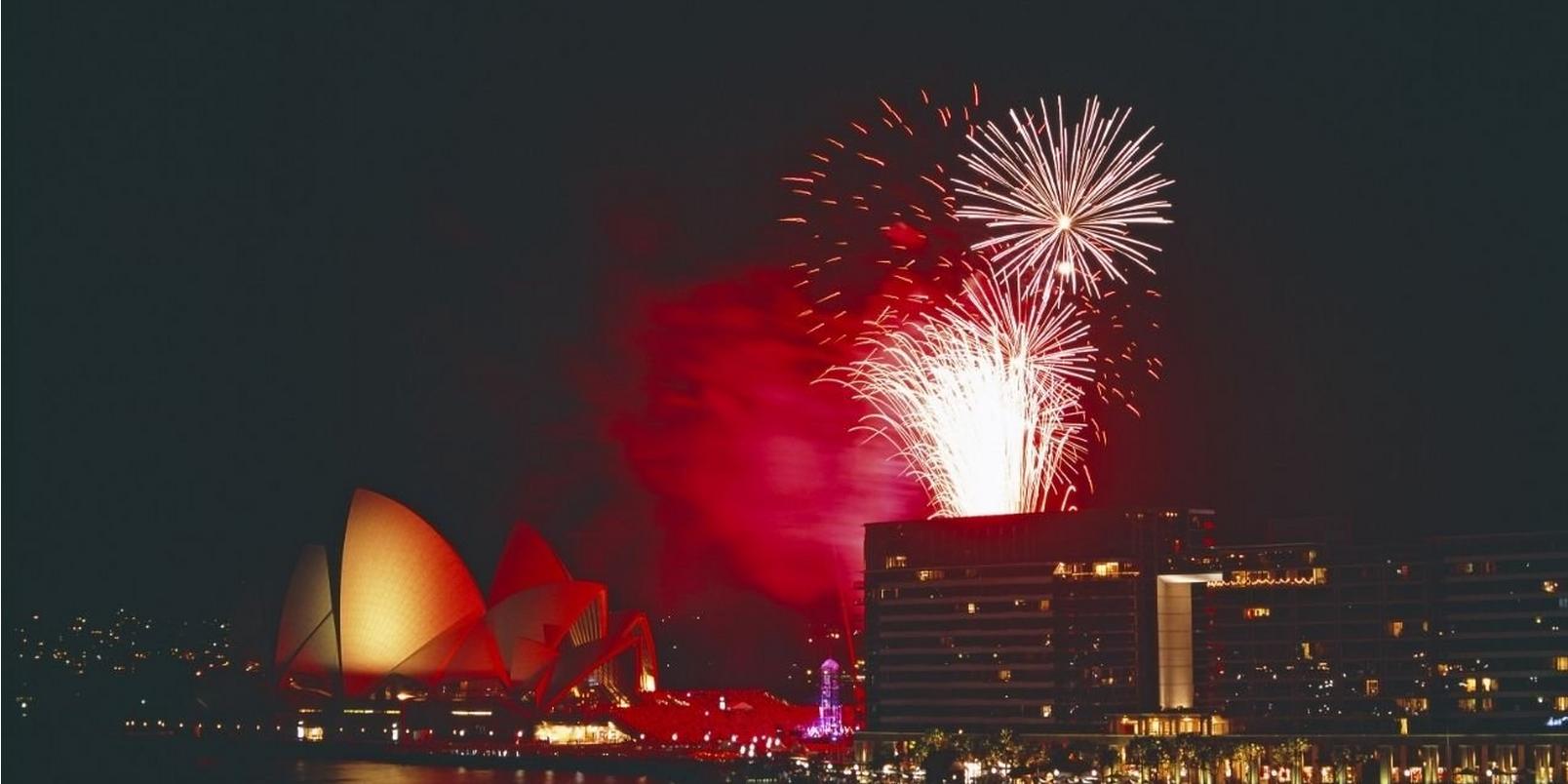 If someone you love doesn't live close by or you're unable to see them due to the current restrictions, you'll want to let them know you're wishing them well for the year ahead. You can even send a stunning bunch of flowers abroad to loved ones who live overseas that you don't get to see often. Here are just a few messages to consider.
We may be far apart but I think of you every day. Can't wait to make plans together in the new year and finally catch up.
Another year has passed and we didn't see each other as much as we wanted to. Here's to celebrating in [insert year].
The distance feels greater than ever this new year but I know we'll see each other again soon. Wishing you all the best for the year ahead.
Sending lots of love this new year to you and yours.
I wish I could be there to clink champagne glasses with you but we'll have to settle for this card.
I hope you feel my love over the distance between us. Can't wait to see you soon!
New year wishes in different languages
Fancy sounding well-travelled? Or perhaps someone close to you speaks another language? Consider including some of these new year wishes in other languages.
Blwyddyn Newydd Dda - Welsh
Bonne Année -French
Feliz Año Nuevo! - Spanish
Feliz Ano Novo - Portuguese
Eftychisméno to néo étos - Greek
Buon Anno - Italian
Frohes Neues Jahr - German
Szczęśliwego Nowego Roku - Polish
Quotes for new year wishes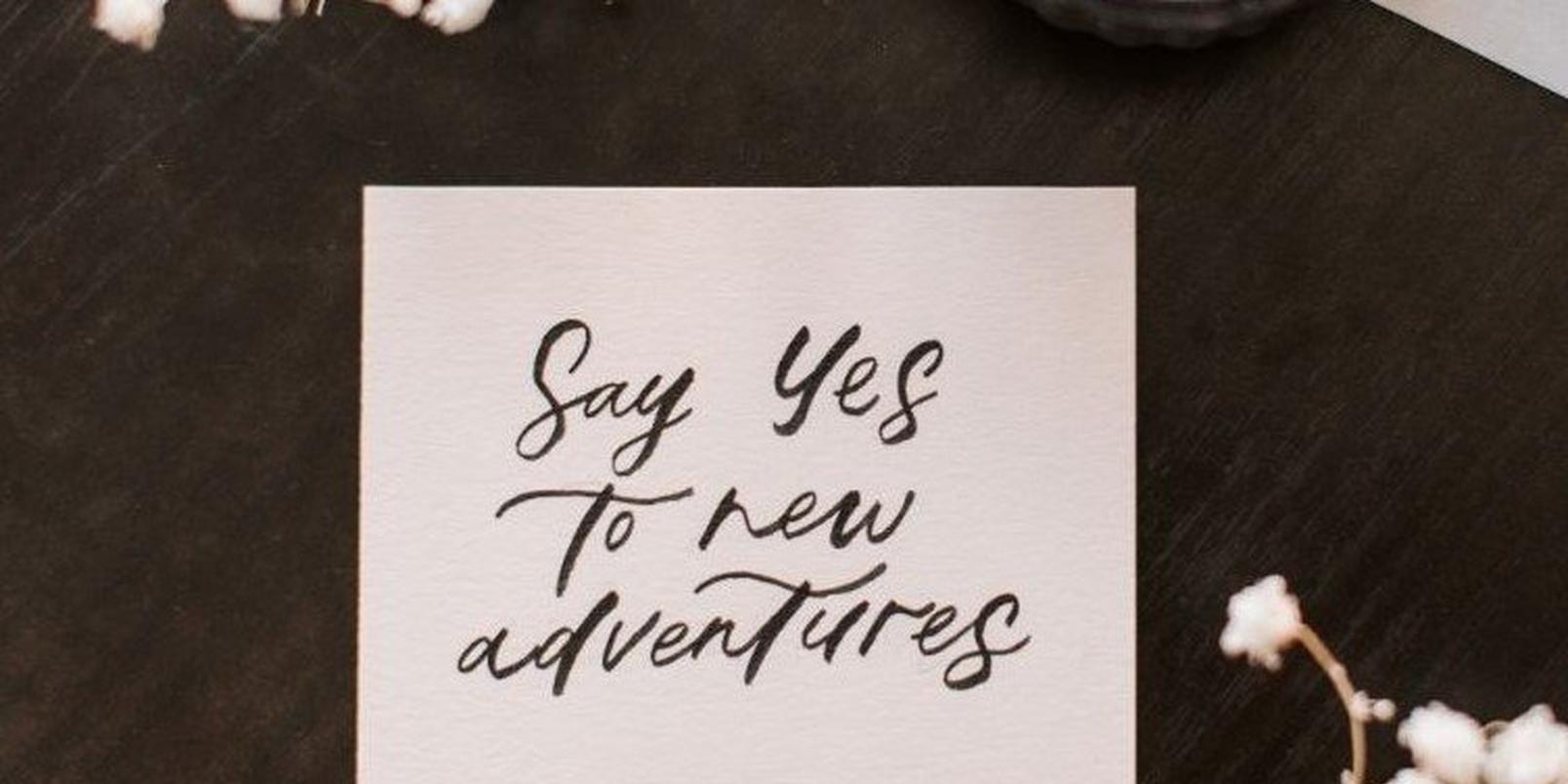 Want to send something a little more profound than your usual new year wishes? Then take a look at these quotes from celebrities and some of the smartest people to live on this planet.
"Do not wait until the conditions are perfect to begin. Beginning makes the conditions perfect." - Alan Cohen
"In our perfect ways. In the ways we are beautiful. In the ways we are human. We are here. Happy New Year's. Let's make it ours." - Beyonce
"You are never too old to set another goal or to dream a new dream." - C.S. Lewis
"I like the dreams of the future better than the history of the past." - Thomas Jefferson
"The secret of change is to focus all of your energy, not on fighting the old, but on building the new." - Socrates
"Whatever it is you're scared of doing, do it. Make your mistakes next year and forever." - Neil Gaiman
"Every single year, we're a different person. I don't think we're the same person all of our lives." - Steven Spielberg
"Cheers to a new year and another chance for us to get it right." - Oprah Winfrey
Five flowers that are the best for new year gifts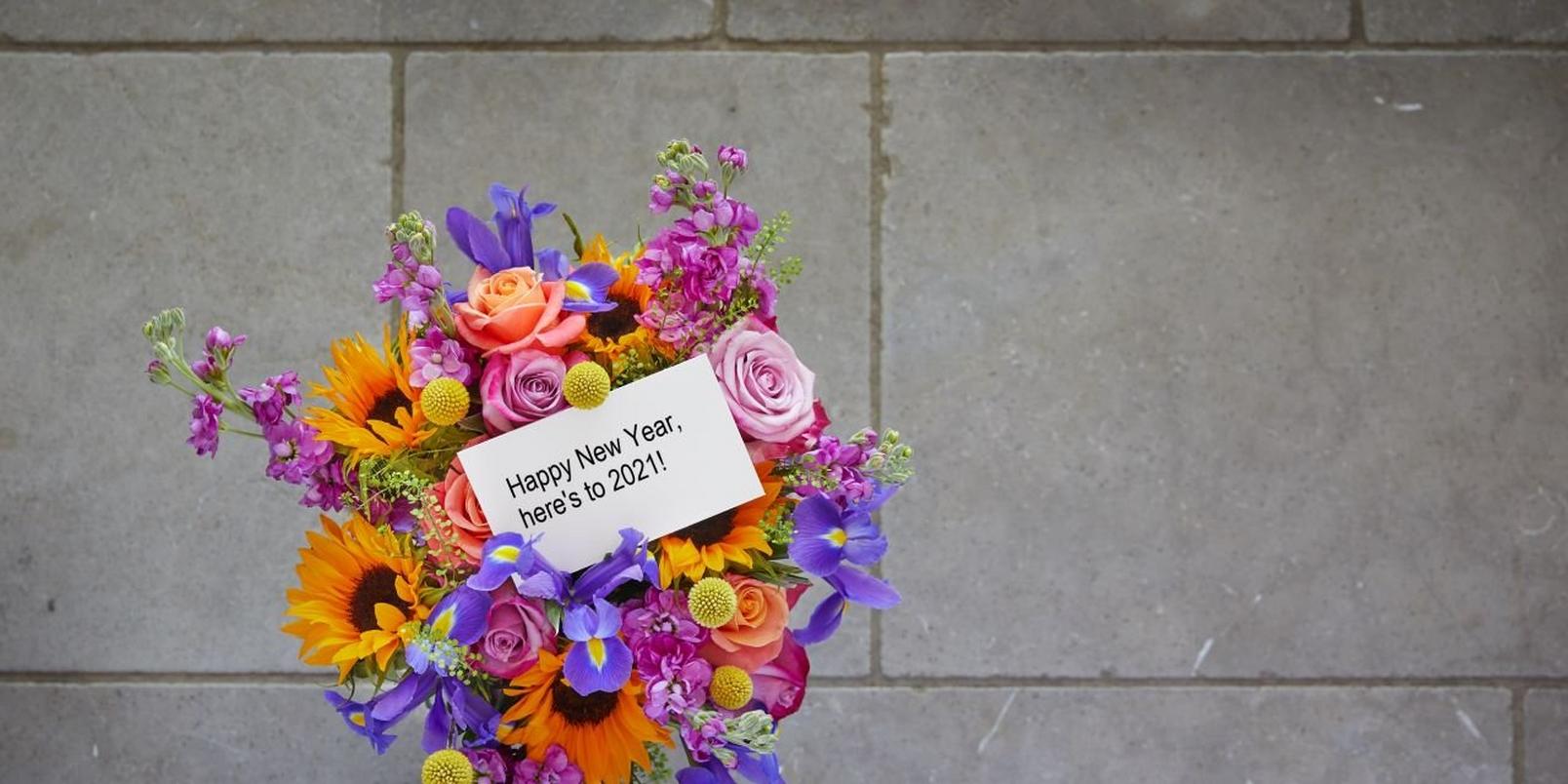 Want to pick blooms that symbolise the message you're trying to convey? Whether you want to say thanks to someone for all they've done or wish them a prosperous new year, there's a flower that can say it for you. Here are five to consider:
Alstroemeria – These pint-sized lilies are believed to represent mutual support, this suggests they're the flower to send to someone who helped you through the past 12 months.
Anthurium – The unusual anthurium flower is said to represent happiness and abundance, two things that we definitely wish for our nearest and dearest in the new year.
Chrysanthemums – These fluffy, colourful blooms symbolise joy and optimism, something you want to share before a new year starts!
Protea – Resilient and beautiful, proteas are a flower the recipient will never forget. These alien looking blooms have been known to survive wildfires, so if the person you're sending them too has had a tough year these flowers represent the strength they need to carry on.
Irises – These sweet purple flowers symbolise hope, which is just perfect when we're looking forward to the year ahead.
Simply looking for the best winter flowers to send over the new year? You'll find a round up of our favourites here.
Time to spread some cheer and wait to see what the near future brings us. Hopefully, these new year wishes offered some inspiration for that card. For now, from all of us here, we wish you a very happy new year.