Pollen Station Tours Capital
10th December, 2019
As the nation prepares to cast their votes in Thursday's General Election, we invited Londoners to have their say early at our 'Pollen Station', where they could send a free bouquet of flowers using only their voice.
Surprised passers-by looked on as a row of polling booths (adorned with fabulous florals no less!) pulled up in front of the Houses of Parliament as part of its tour of the capital.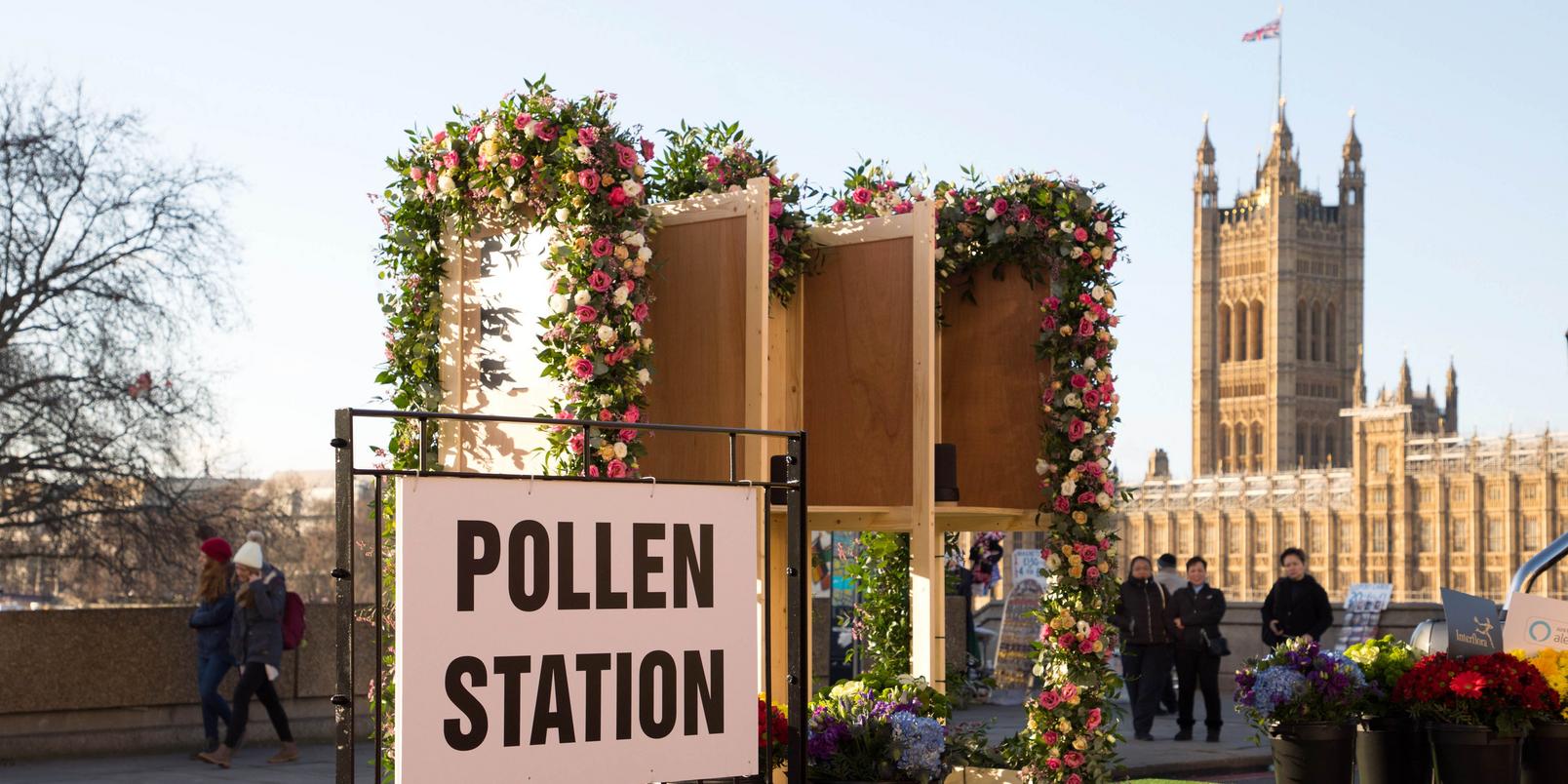 Inside each of the 'Pollen Station' booths, Londoners were invited to send a free bouquet of flowers to a loved one of their choice. Keen to have their say, city workers and tourists queued up to take part and make someone they love feel special.
The event celebrates the upcoming launch of our Amazon Alexa Skill - the first of it's kind for the UK retail sector and we could not be more excited!
You see, we're all about helping people celebrate life's special moments. Our mission is to make it as easy as possible for you to surprise the ones you love with gorgeous flowers and with our new Alexa Skill we've done exactly that.
When the Skill launches on Thursday 12th December you'll be able to send flowers all over the world including the same day without even lifting a finger (oh goodie, just in time for Christmas!)
As well as arranging a flower delivery for when you need it, our Skill will also act as your 'personal shopper' and recommend flowers based on the occasion or season. Know exactly what they'll love? That's absolutely fine too. Just tell Alexa their preferred colours or flowers and we'll recommend the perfect bunch.
Our Amazon Alexa Skill launches on Thursday 12th December and is available on all Alexa enabled devices. Find out how to enable the skill and more at https://www.interflora.co.uk/page/alexa/