What to write in a wedding card
9th September, 2020
Whether it's your sibling, a close friend you've known since childhood or even a work colleague, there are few things more heart-warming than being invited to celebrate the special day of a couple close to you. Plus, you've got a party to look forward to once all the romantic gestures are over, right?
After the invitation has arrived, you've found the perfect outfit and booked that hotel room for the night, you'll need to think about gifts and a thoughtful card to give to the happy couple.
You'll likely want to offer a genuine message of congratulations, infused with love and warmth but when it comes to actually putting pen to paper, you may not know where to start!
Don't panic! To help, we've created a guide to wedding day wishes and the perfect messages to feature in that wedding card that the newlyweds will appreciate and remember forevermore.
The perfect wedding card message structure
While we recommend you personalise your message, depending on your relationship with the couple, take a look at our suggestion below on how to set it out:
Start by congratulating the happy couple. It's their big day and they're legally wed now - this is a special moment!
Add a thoughtful wedding wish tailored to them. Reference school, work or your relationship with them to create that personalised vibe.
Remember, the card will probably be read by other people. Be appropriate, if you can! Grandma doesn't want to read cuss words or an embarrassing story from your uni days (that should probably never be talked of again!)
Include a reference to their theme. If they're big Disney fans, Star Wars geeks or horror fanatics and have included this element in their day they'll appreciate the gesture in your card.
Thank them for inviting you. You made the guest list! That's a pretty big deal.
Finish with a warm closing message.
Take a look at this basic example that you can adapt to your needs:
Congratulations to the new Mr and Mrs Smith!
Wishing you love and luck, now and in the future. Enjoy your honeymoon in Mauritius!
Thank you for letting us be a part of your special day and celebrating with you!
Lots of love, Jane and John xxx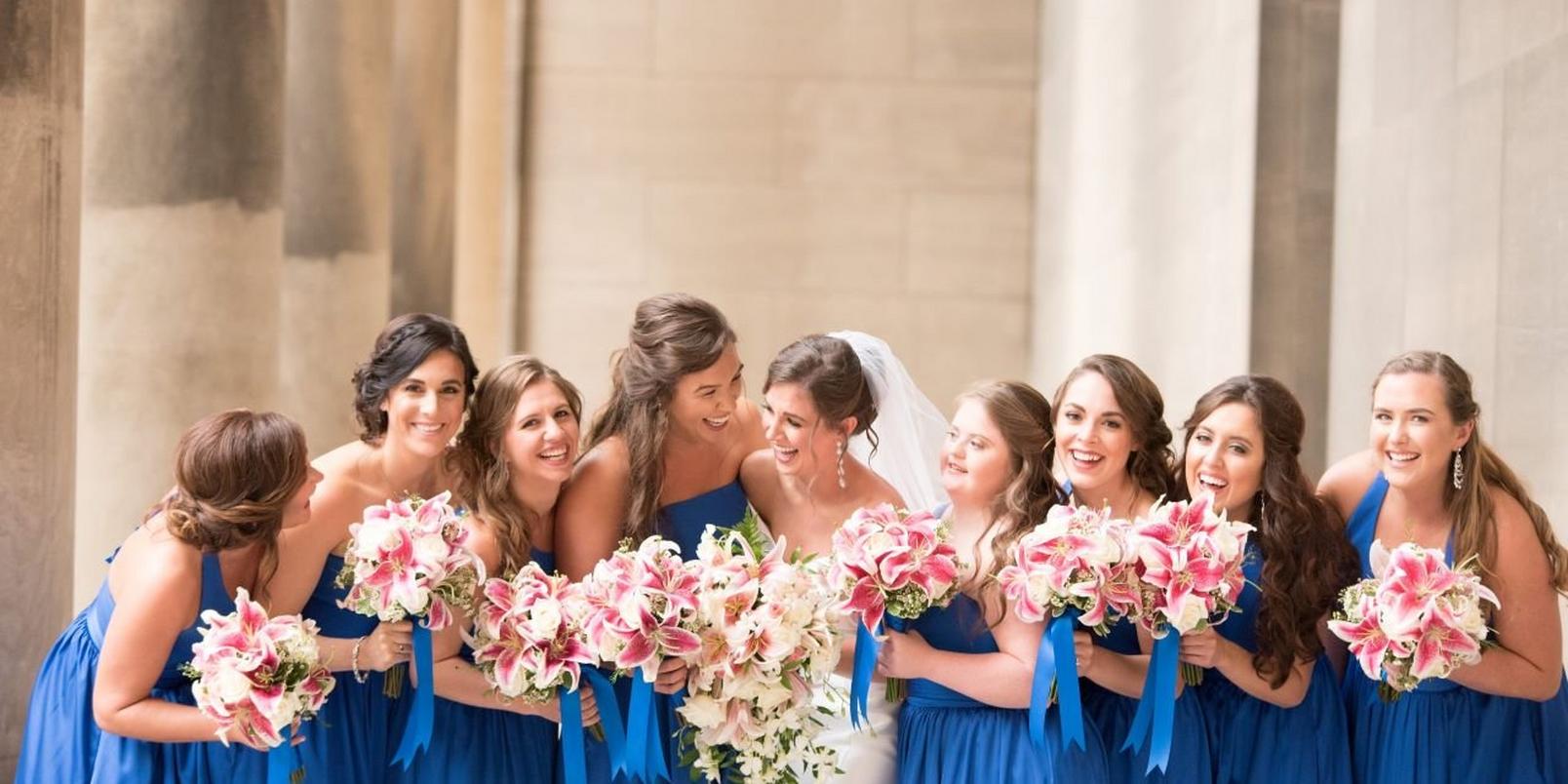 Wedding card messages for a sibling
Whether it's your annoying younger brother or the older sister who always looked out for you, the message in the card will likely be heartfelt and natural. It's time to forget about the hair-pulling and that time they broke your favourite toy (for now), today is about them and their new partner.
You'll likely have a very close relationship and want this to shine through in your words. Here are some suggestions for wedding wishes you can include for your brother or sister.
You'll always be my little [brother/sister] but I'm so happy I can now call [insert name] my sibling too! Wishing you both lots of love and congratulations on your wedding day.
I couldn't be happier for my [sister/brother] and that you've found love. I hope today is truly special and one to remember.
To my [brother/sister], my friend and secret keeper over the years. You're all grown up now and getting married but you'll always be my [brother/sister] now and forever.
We may not have seen eye to eye over the years but today I am so proud of who you have become and wish you all the best for the future with your new [husband/wife/partner]. Thank you for letting me play a special role in your big day.
Wedding card messages to a son or daughter
If your son or daughter is getting married then this is a time to celebrate! Here are some ideas when it comes to what to feature in your card if you're stuck for words, but we're sure you know what to say to make that wedding wish truly special for your child and their new partner.
We're/I'm so proud of who you've become over the years and are/am so happy to see you with someone you truly love. Welcome to the family [insert name] or new [son/daughter-in-law].
Congratulations on this truly special day, we're so happy to welcome [insert name] as a member of our family. Can't wait for those grandkids now!
It doesn't feel like that long ago that I was walking you to school and caring for you, now you have someone who loves you and has promised to care for you. Sending you all my/our love and best wishes.
We've gained another [son/daughter] today and we couldn't be happier. Congratulations to you both and we're honoured to have you as part of our family [insert name].
Wedding card messages for a parent
If your Mum or Dad is remarrying, you'll want to wish them and their new partner all the best on their special day. What you write depends entirely on the situation and your relationship, of course, but we've featured a few scenarios below that can be adapted.
Mum, I know that Dad is looking down on us today and would be truly happy for you. I'm so glad you have [insert name] and that you've found love again. [Insert step-parent name], I know you'll care for Mum and I just want to say thank you for making her smile and for caring for me and my siblings. Sending lots of love on your wedding day.
Mum/Dad, I'm so glad you found love again and [insert name] I'm so happy you're joining our family.
Love can come around no matter your age or situation and I'm so glad it found you both. Mum/Dad, I'm so happy you have [insert name] and wish you all the best for the future.
Wedding card messages for a family member
If your cousin is finally tying the knot or your grandparents are renewing their vows – so cute! – here are some suggestions for what to feature in that all-important wedding card.
Welcome to the family [insert name], what a wonderful day and many congratulations!
We're so happy to have you in our family [insert name] and for the two families to join together today to celebrate your love.
I/We couldn't be happier to now call you both family, welcome to the gang!
You're officially a [insert surname], what an exciting day and welcome to the family! Congratulations to you both.
It makes me/us happy to see you both happy! Congratulations and welcome to the family [insert name].
Wedding card wishes for a friend
However long you've known your friend, being part of their wedding day is truly special and something you'll want to convey in your card. Whether you're head bridesmaid, best man or are a pal from the gym, here is some inspiration on what to feature in that wedding card:
Can't believe I'm/we're finally watching you guys finally get married! Congratulations and here's to many more Sunday pub trips together as couples.
School seems like a long time ago now but I'm so happy we've remained friends and I get to see you marry the person you love.
I/we can't wait to stay friends with you on this next chapter of your lives. Congratulations on your special day.
Sending you good vibes and all the love in the world on your special day my wonderful friends.
When we were younger, remember how we imagined and talked about this day? I knew you'd find your soulmate and I'm so happy for you.
I feel incredibly lucky to call you both my best friends now! Sorry, [insert name] I'm part of the package!
Wedding card messages for a work colleague
Depending on your relationship, it's likely that you'll want to be a little more formal with your messaging but still friendly and full of warmth. Here are some suggestions:
Thank you for inviting me/us to be part of your special day and I/we wish you all the best for the future.
Can't wait to hear about the honeymoon when you're back in the office! Thank you for letting me/us share in the joy of your special day.
You're married! Congratulations to you both! Thank you for having me/us at your special day.
Looking forward to changing all your email signatures when you're back at work? I'll do my best to get it sorted before you return. Congrats to the new Mr/Mrs [insert surname].
I feel honoured to have got to know you at work and to be invited to your special day. Congratulations!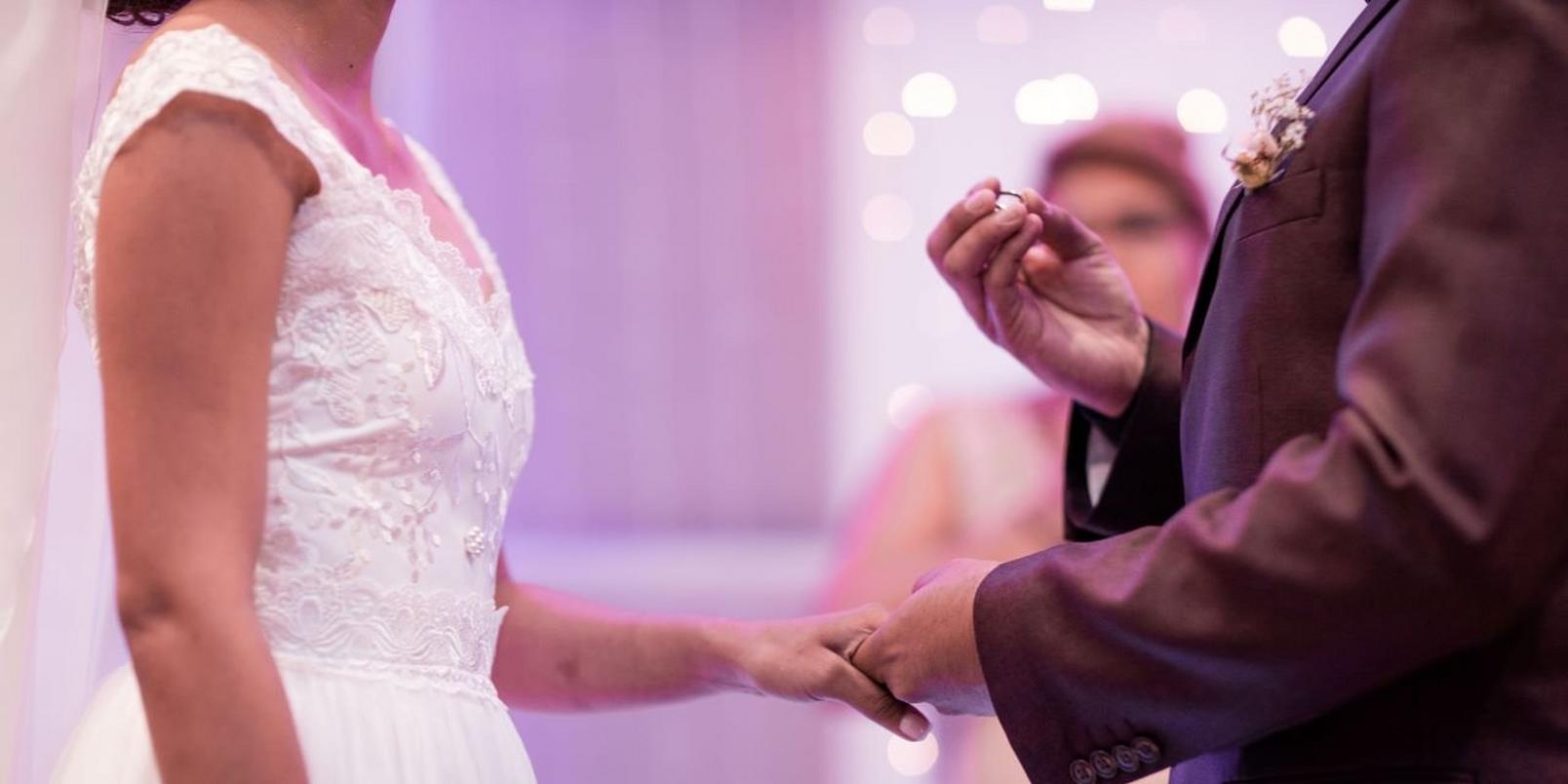 Religious wedding card messages
If you and the couple getting married practice the same religion then you may want to reflect this in the messaging of your card.
A religious quote about love may be enough or you may want to refer to God and his blessings, either way, here is some inspiration that may help when writing that card.
May God bless you and your new marriage.
God is good and has brought two wonderful people together today.
If you have faith, your marriage will always be strong. Let God guide you every step of the way.
'Love is patient. Love is kind…Love never fails.' 1 Corinthians 13:4-13
God's love is the glue that holds your marriage together.
Formal wedding card messages
If you'd prefer to keep things formal – maybe you're not actually that close to the couple or have a professional relationship – why not consider some of these messages? You can still comment on their happiness and send them best wishes while keeping things respectful.
Wishing you many years of happiness and love. We/I hope you enjoy this day as much as your guests.
You are a beautiful couple and we/I wish you all the best for now and the future. Congratulations to you both on this special day.
Your greatest and most exciting journey has just begun and we/I hope you cherish one another now and forever.
What a wonderful day for a wedding! Congratulations and best wishes for the future.
Funny wedding card messages
Think of yourself as a bit of a joker? Here are some funny messages you could feature in that wedding card – but only if you're confident the couple will laugh along with you.
Thanks for feeding and watering me today! Congratulations on your wedding day!
I would have got you a nicer card but I was only invited to the evening reception.
Happy wedding day! Remember the saying: 'Happy wife, happy life!'
A little wedding advice from a couple that's been there. Love one another, never go to bed on an argument and remember [insert name] is always right.
Cheers for the free booze and congratulations to you both!
He/she put a ring on it!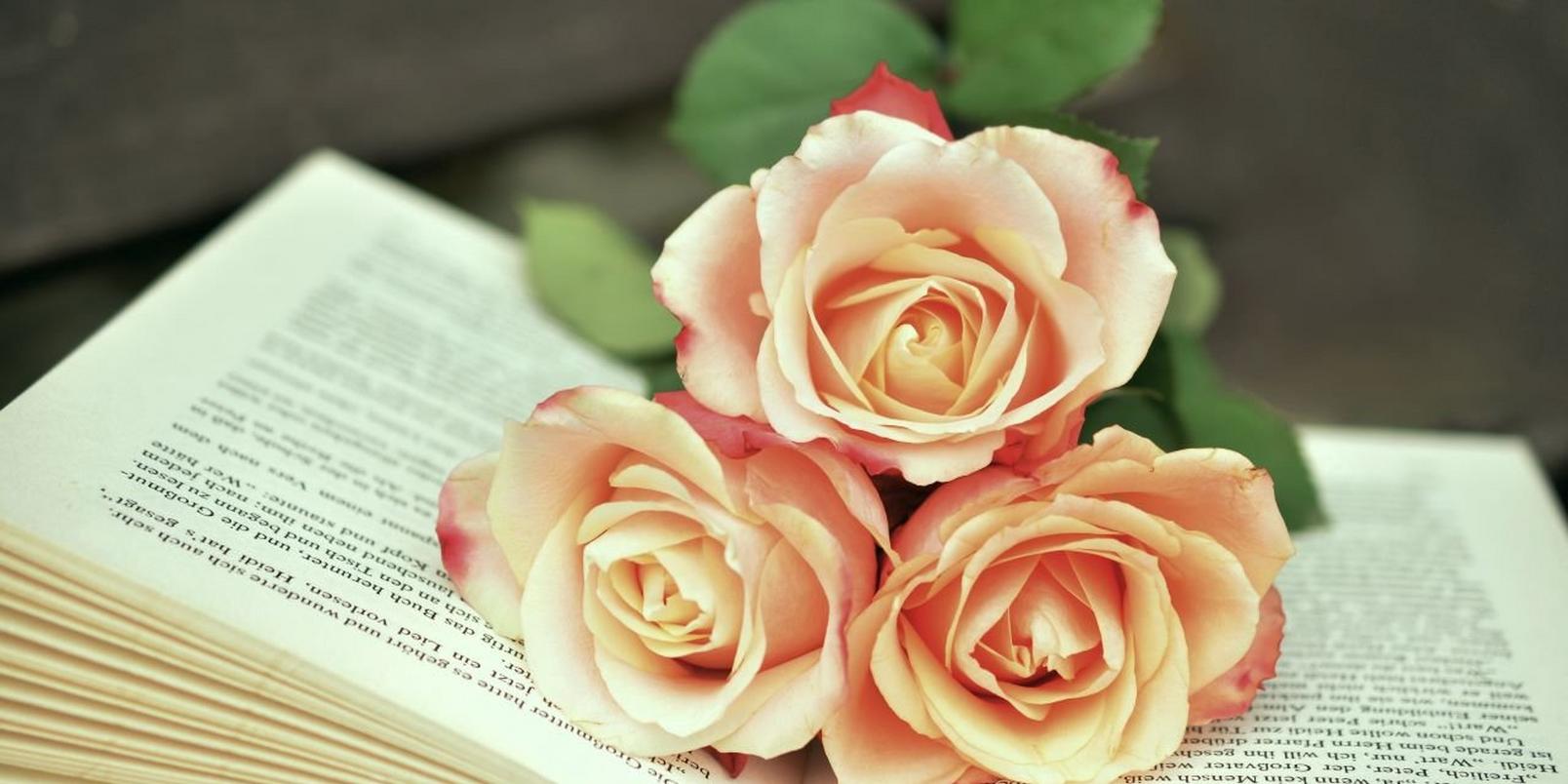 Romantic quotes to feature in a wedding card
Want to go all out? Then feature a romantic quote inside the card that you feel represents their relationship or offers a wish for them.
We recommend writing this in the left-hand side of the card, away from the personal message. This quote can be from a film, a famous person or even song lyrics. Here are a few to get you started:
"You know you're in love when you can't fall asleep because reality is finally better than your dreams." - Dr Suess.
"A successful marriage requires falling in love many times, always with the same person." - Mignon McLaughlin.
"When you realize you want to spend the rest of your life with somebody, you want the rest of your life to start as soon as possible." — When Harry Met Sally.
Love is composed of a single soul inhabiting two bodies. - Aristotle.
What to write in a wedding card if you can't attend the wedding
Double booked? Someone's popular! If you're unable to make it to the wedding day but still want to send the couple a card to wish them well, we've come up with a few ideas for messages that can be featured inside.
We'll/I'll be toasting you from afar tonight, hope the day goes without a hitch and you have a wonderful time.
We're/I'm so sad we couldn't join you today but wishing you all the best for the future.
Congratulations! Sorry, again, that we/I couldn't join you on your special day but we/I love you and are/am so happy for you.
Wedding card messages for a couple who have had to postpone their wedding
We don't want to mention the C-word but we do know that there are a fair few couples currently rescheduling their wedding days. While it's a sad time for many, even before 2020 hit us sometimes a wedding needed to be postponed or moved to another day.
In this case, you may want to give the couple a card to acknowledge what would have been their special day. Here are some messages to consider.
Happy 'should have been your' wedding day! We can't wait to celebrate on your new date. Sending you lots of love.
While you may not be walking up the aisle today, we know that you'll have a special day together anyway. We look forward to the day when you finally get to say 'I do' in front of friends and family.
Even though we can't celebrate today we'll be there with our dancing shoes when you can finally plan that special day!
Another year of planning = an even bigger party! Don't be sad that you can't walk down the aisle today, this gives you more time to change your minds 100 times more.
Sending you lots of love. Let us know if you need anything at all.
It may not feel like it now but you've made the right decision and we can't wait to celebrate with you when things are in order/feel safe.
How to sign off a wedding card
Ready to sign off but aren't sure how to finish up after all those lovely messages? Here are some ideas:
Lots of love [insert names],
With love,
Best wishes Mr/Mrs [insert surname],
Congratulations you lovebirds,
Take care of one another,
Enjoy the honeymoon!
Top tips for getting that wedding card right - first time!
When writing out that special message, you want to ensure you get it spot on and that it looks great too. The couple will likely keep all their cards to look back on in the future and while they'll appreciate any gesture, you don't want to send a smudged card with scribbled out words.
With this in mind, we've pulled together some tips on how to ensure that your wedding card is perfect from start to finish.
Write out your message on another bit of paper. This means you can scribble out anything and change your words, without messing up the actual card.
Read your message out loud before you commit.
Choose a pen you find comfortable to write with and that doesn't smudge!
Write the card out on a flat surface. That means a table or a worktop, don't try and lean on the sofa or a soft seat to write it out.
Make time to write the card before the wedding day. Scrawling inside the card on the morning of the wedding, as you're heading out the door, is a recipe for disaster!
Attach your card to your gift. You don't want the happy couple to lose it!
Phew! Who knew the world of wedding card writing could be so intricate, right? Well, we hope now that you're feeling ready to create that perfect message that the newlyweds will love. Be sure to also take a look at our congratulatory flowers and gifts, perfect for gifting to the happy pair on the day.