Halloween Flowers
This Halloween, enchant your loved ones with the alluring charm of Halloween flower bouquets and arrangements. Skip the traditional trick-or-treating and surprise them with a stunning flower delivery. Bewitching beauty guaranteed!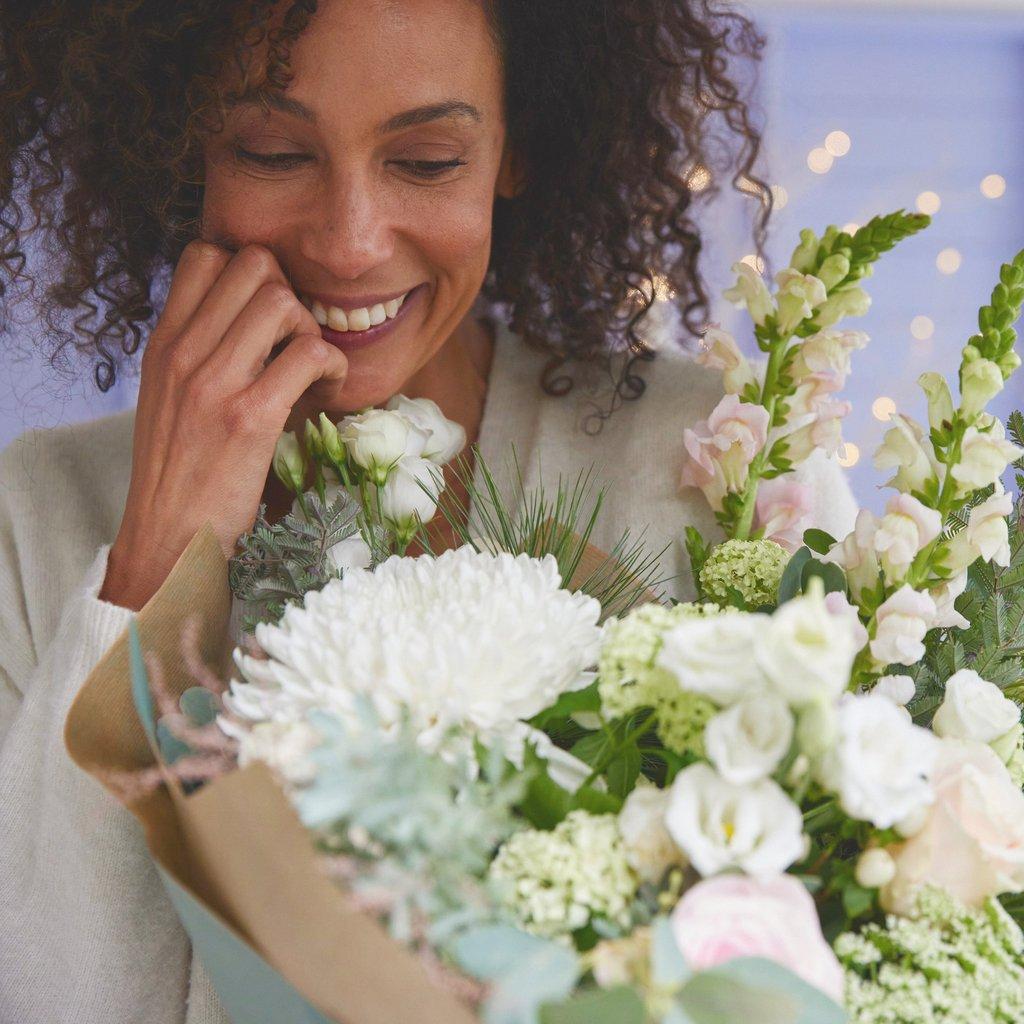 One-of-a-kind bouquets are the perfect way to remember that special day.
Designed and created exclusively for you by our local artisan florists
Delivered by hand
Send personalised flowers to your loved one and trust our florists to make it even more special
BE INSPIRED THIS HALLOWEEN
Whether you've been pumpkin picking on a cute day date, sourcing your staple ingredients for a pumpkin pie, or just as an excuse to get the kids outside, you'll probably be wondering what else you can do with all those pumpkins that isn't carving. We've rounded up a few spooky Halloween Decorating Ideas and created a guide on how to make a pumpkin flower arrangement for some Halloween inspiration.
Related Links
Halloween flowers FAQs
What are the best flowers for Halloween?
Some of our favourite flowers for Halloween include dark red roses, chrysanthemums and a mixture of other autumn flowers such as sunflowers. For the perfect Halloween colour scheme you can't go wrong with the traditional black and orange, we recommend pairing this with other darker shades of red, green and purple. Unsure of what to look for? Our black flowers guide is packed with spooky-filled inspiration.
Our florists are always on hand to help create a flower arrangement tailored to you – when choosing one of our bouquets simply use the notes box and include any flowers or colours you are looking for and we'll do our best to create your spooky centrepiece.
Can I get my flowers delivered on Halloween?
Yes, you can order flowers for Halloween right up to the day. You can select your delivery date in advance or if you are looking for something last-minute, simply select our next or same day delivery option. Order before 12pm for next day, and up to 3pm on Halloween for delivery the very same day.