Search for flowers for my date and postcode

Hand-crafted by a local artisan florist in County Galway
Flower delivery for all occasions
County Galway Flower Delivery
Our Interflora florists are experts in creating a gift to treasure. Each exquisite bouquet is hand prepared with care and delivered at a time to suit. Or our florists can also deliver on the same day as ordering if you're looking for a last minute gift.
Beautiful bays, mountain ranges and national parks are in abundance in Galway and make a stunning backdrop for our talented Interflora florists. The county is also home to Lough Corrib – the largest lake in Ireland – as well as the magnificent Twelve Bens mountain range.
With a variety of flora and fauna offering inspiration, our Galway florists are in the ideal place to create stunning arrangements for any occasion. From bouquets to say 'thank you' to exquisite romantic arrangements, let Interflora help you say it perfectly.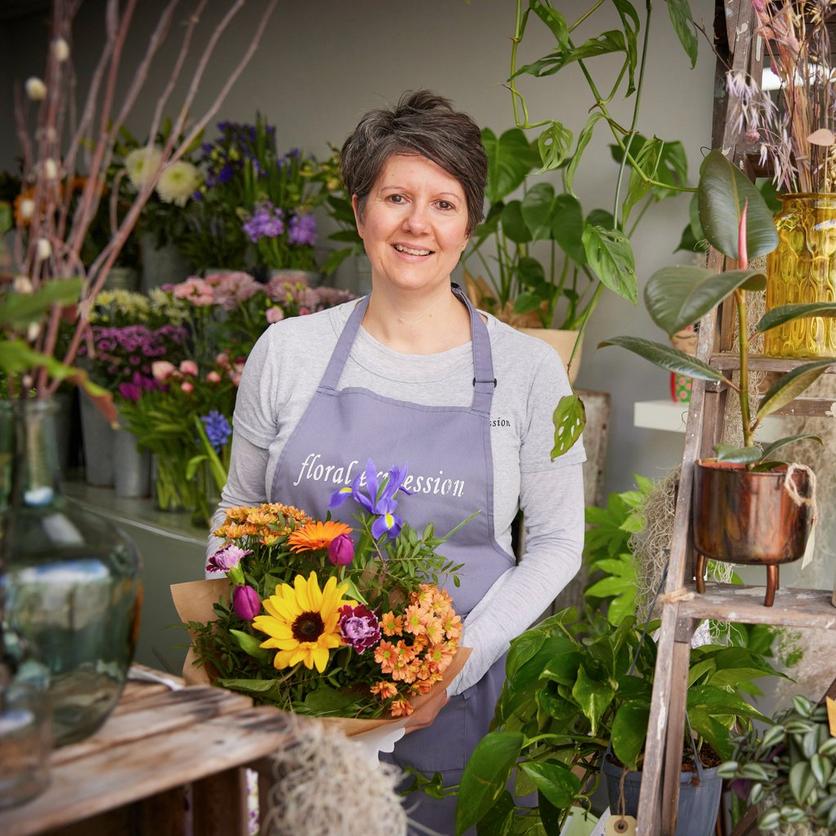 Find a local florist to craft your bouquet
Whatever the occasion, we're here to help. From birthdays to anniversaries or simply just because, we deliver flowers across the UK and even overseas.
Over 900 local florists nationwide
Every bouquet is created by an experienced artisan florist.
No lost bouquets here, these are made to wow them on the doorstep.
We guarantee all our flowers will be fresh for 7 days at least.
Our bouquets are created by local florists. Long live the high street!