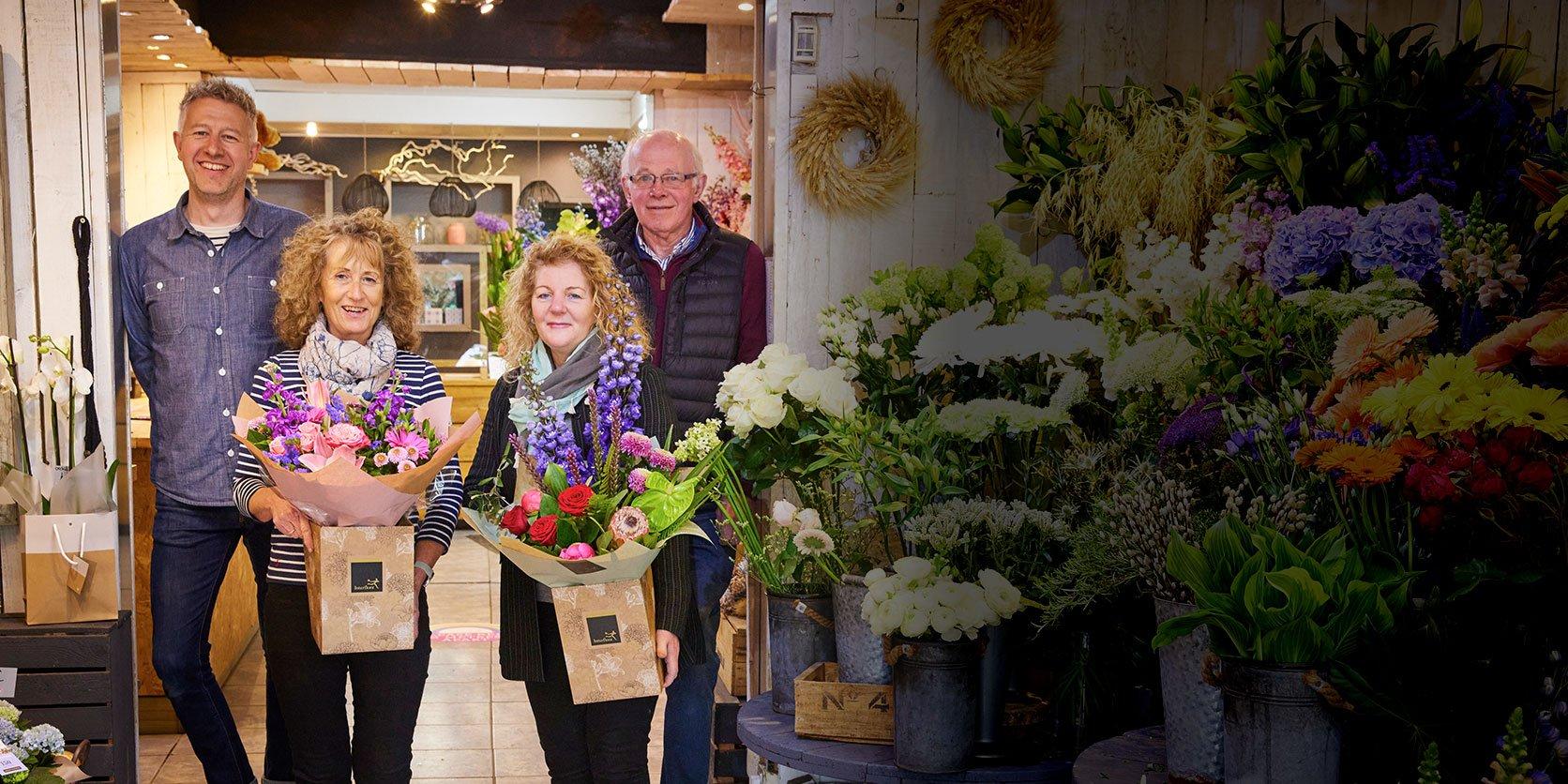 Our Story
We know that it feels as good to give as it does to receive.
A little bit about us...
We've been around for a while. Almost 100 years in fact! And if we've learned anything over the years it's that a bouquet isn't just a bunch of flowers. Behind every one is an emotion. A thoughtful message, some very best wishes, a heartfelt thank you or a declaration of love. It's the celebratory hug that says 'You've got this', the little boost they need in the face of adversity or the great big sloppy kiss you can't wait to give them, all hand-tied with love and safely delivered to their door.

Being the carrier of your emotion is an important job. We get it. And we promise you we don't take it lightly. That's why we go the extra mile to make it special. (You know that warm, fuzzy feeling you get when you realise someone's thinking of you? That's exactly what we aim for. Every single time.)
Every bouquet is created by an experienced artisan florist.
No lost bouquets here, these are made to wow them on the doorstep.
We guarantee all our flowers will be fresh for 7 days at least.
Our bouquets are created by local florists. Long live the high street!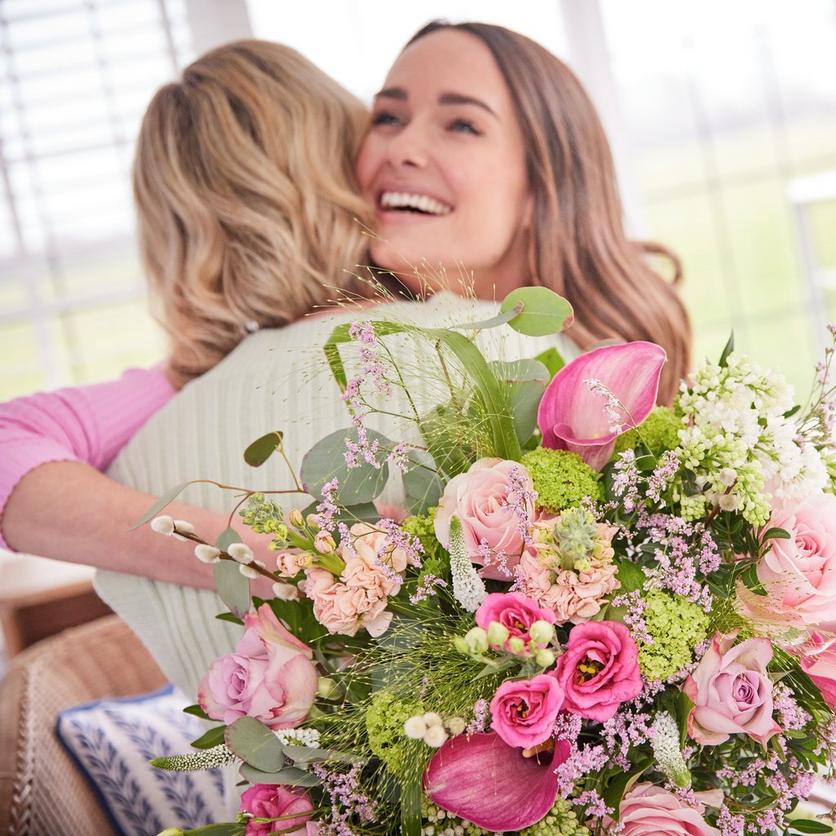 "We aim for that warm and fuzzy feeling every single time."
Helping you to share something real with the people you care about is what gives us life. And that's where our amazing army of local artisan florists come in.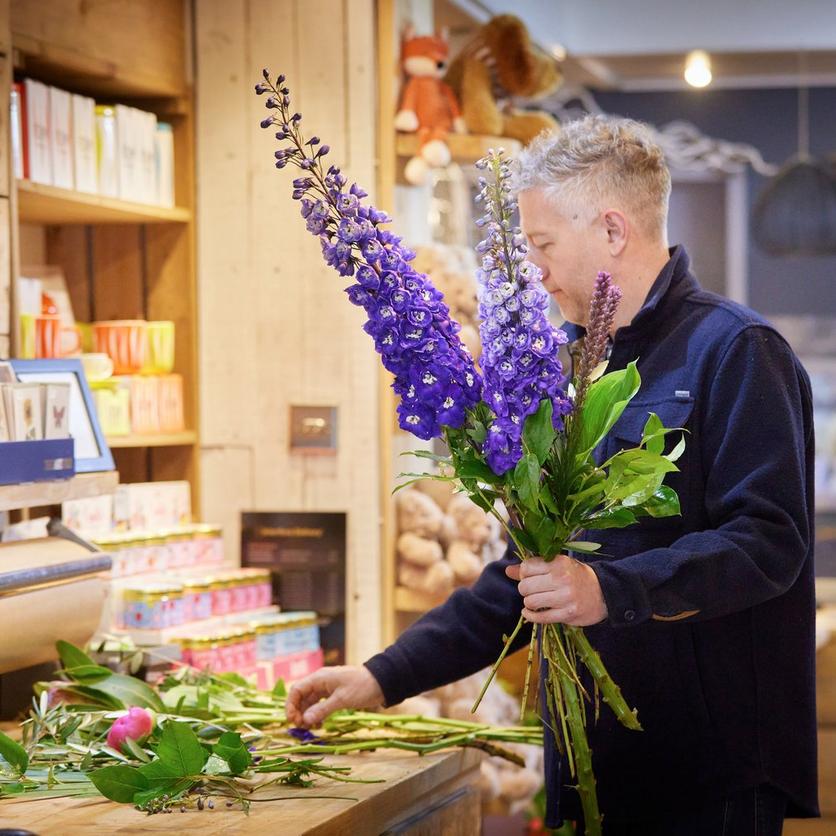 Hand-crafted by artisan florists
You won't find our bouquets on a factory production line. No. Each one is hand-crafted to order. A truly one-of-a-kind gift created by a local artisan florist. Masters of their craft.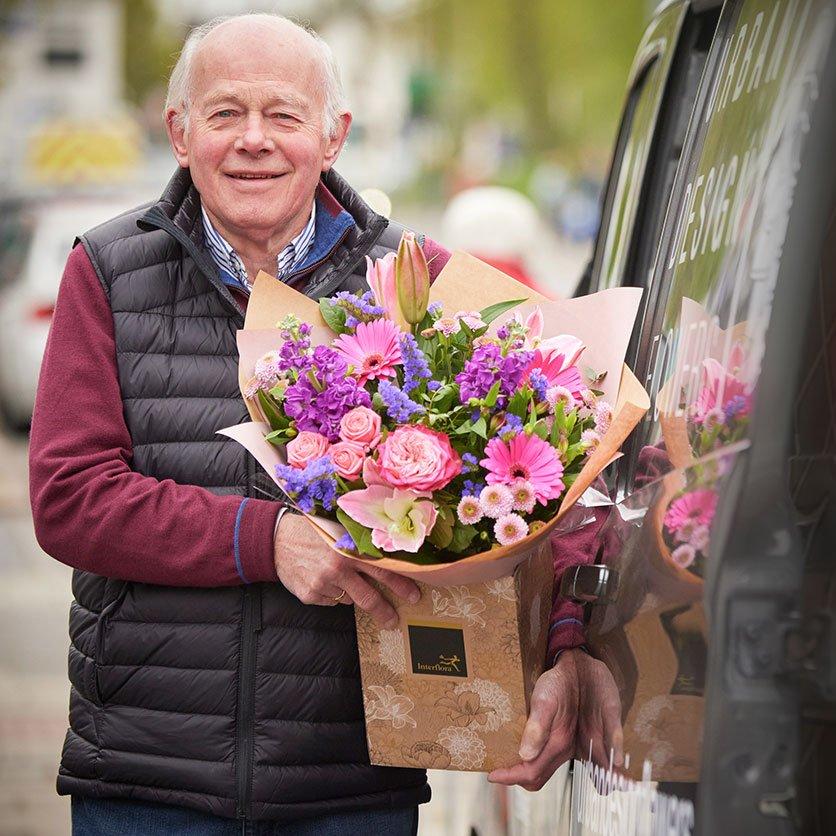 Delivery to suit you
We don't like to brag but the beauty of our florist network is that we're able to offer the best and broadest delivery options in the business. You can celebrate the moment, in the moment.
What makes Interflora so special?
So, what's our recipe for the perfect feel-good connection, we hear you ask? Well it's a tried and tested combination of the most amazing stems, arranged with love (and not forgetting expertise – they may make it look easy, but our artisan florists are pros at delivering a perfect hand-crafted gift!) and a personal delivery right to their door.

We just get it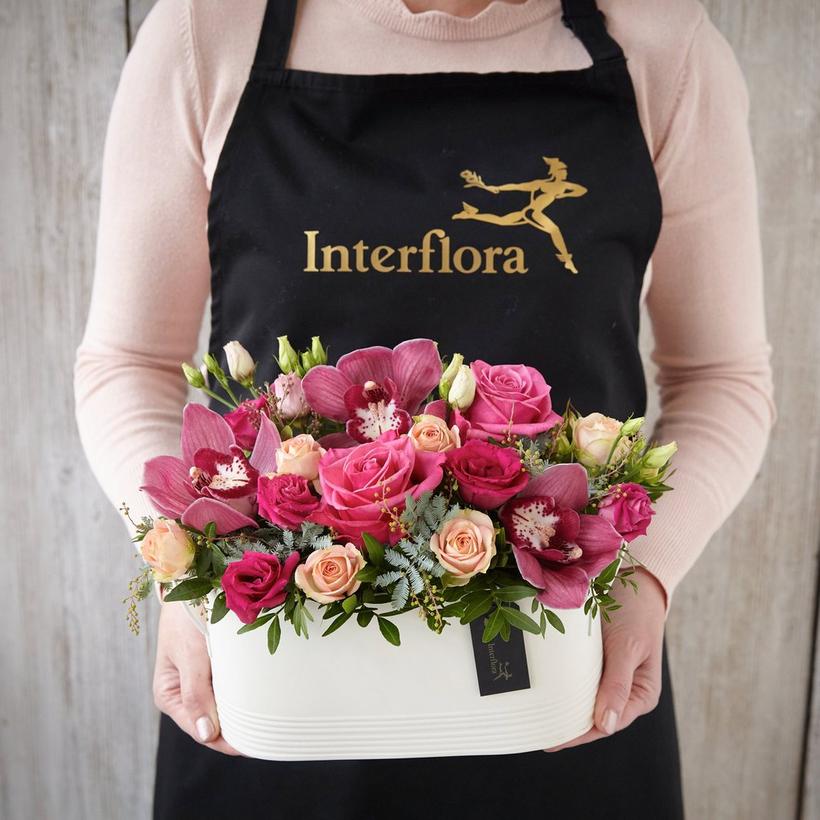 Perfectly pretty, perfectly timed and perfectly delivered with every little detail considered.