A recipe for change
18th August, 2020
So, 2020 has been weird. Lockdown life has messed up everyone's plans, and left us wondering if life will ever get back to normal. Sound familiar? Don't get us wrong – there were some perks. Like that delicious banana bread your neighbour baked every week (bless her!). And bingeing your way through EVERY semi-decent Netflix series to exist (remember Tiger King?). But for Chris (27 from Stevenage), lockdown meant uprooting his whole life as he knew it and moving half-way across the world.
Chris had been living out in Australia for 14 months, working as a Chef de Partie in an award-winning Sydney hotel - when the pandemic struck. He suddenly found himself out of work and had no choice but to return to the UK. Now, 8 months into 2020, Chris is embracing the unexpected, and running towards the rest of 2020, ready to make a difference, and turn IT into his best year yet!
Back with a bang
At the start of the year, Chris had been looking forward to another year in Australia. With a lease on a house and a job doing what he loves, he had just secured his second visa to stay out there for longer. But after his hours at work were cut due to COVID and advice was issued from the Australian government to travel home - Chris made the OVERNIGHT decision to book flights and journey back to the UK…not knowing when he'd be back.
Now obviously, we know there are some benefits to living in Australia that the UK doesn't offer (number one being sun), but the move back home has allowed Chris to think about what really matters to him.
Chris told us, "It was really tough having to say goodbye to everyone we know and love in Australia – but we had to make the choice to come home. The night before we decided to leave, we were actually having a small gathering at our home in Sydney and making plans for the rest of the year. But, within 24 hours, we'd booked flights, packed up our life, and were heading back to the UK.
"The first few weeks were tough, I arrived in the UK one week before lockdown, but needed to quarantine straight away. Shortly after returning, my mum, her partner and I tested positive for Coronavirus. They were very ill and I was so glad that I was home to look after them and cheer them up."
Chris told us how thankfully they all made a full recovery, but the experience really made him appreciate being closer to his nearest and dearest.
Cooking up a storm
Desperate to get back to a kitchen, Chris took a short-term job at a local care home. But quickly discovered that the care home menu was in need of a MAJOR change!
So, using his six years' experience as a chef, (and even with the challenge of a low budget), Chris decided to revolutionise the menu. The result? Happier and healthier residents – who can't thank him enough!
"I've given the residents more variety, they're getting fresh fruit smoothies every day, we've swapped powdered soups out for home-made soup and they're loving it.
"It's only been a few simple changes so far, but it's made a world of difference. The home itself has been great, they've given us all the support we need, including new equipment – a new fridge and a blender."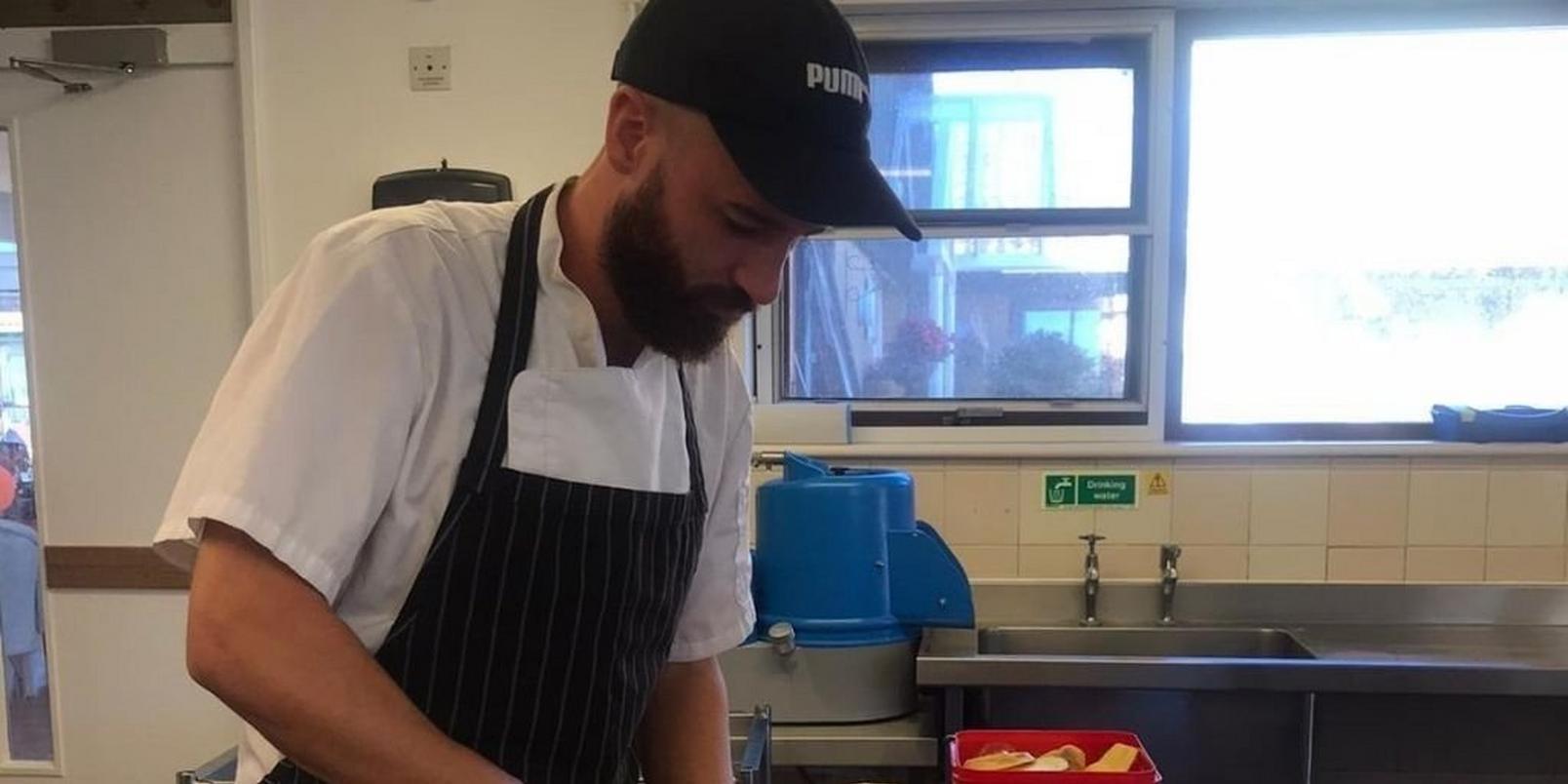 Inspiring others to make 2020 the best year yet
"I know the changes won't happen overnight, but we've had residents who continuously used to lose weight, now putting weight on for the first time in years! They'll knock on the door to the kitchen eager to hear what's on the menu that day – it puts a smile on my face knowing that they're looking forward to their next meal.
"I'm now planning to reach out to other care homes and very much help to create new menus for the industry. It's really showed me how I can make a difference, using my skills as a chef – but also, how I can help others."
Chris has found such joy out of making a difference that post lockdown he has plans to continue to work with other care homes – showing them how they can make nutritious meals for residents.
For him, 2020 isn't cancelled. In fact, it's a year to make a difference and help inspire others to make 2020 a year for positive change.