The Great British Bloom Off Episode Four: The Grand Final Recap
9th June, 2021
In this post we catch up on the grand final of the Great British Bloom Off – that means there are serious spoilers ahead! Want to catch up first? Watch the final over on our IGTV channel.
Wednesday was a very big day: the grand final of the Great British Bloom Off – and grand it was! One of our talented florists was crowned the best of the best in UK floristry. But which one? As the final challenge began any of our artisans could have been the pick of the bunch. Jo, Erica and Charlotte had each taken the top spot once already, with Mike hot on their heels. Over the last three weeks we've had peony perfection, bursting bridal bouquets, and fabulous feel good flowers – but who topped the tablescapes, and would it be enough to snag them the Bloom Off crown?
The final challenge: a tablescape
For the final challenge our florists took on their biggest brief yet: tablescapes. Crafting a tablescape is a bit like laying a table, only taken to new extravagant levels. A careful construction of blooms, and sometimes other decorative bits and pieces, a tablescape usually runs the length of the table, totally transforming it. Tablescapes are ideal for dinner parties and special occasions but our florists need to remember the table needs to be functional as well as fabulous – too many tall blooms or towering candles and your showstoppers could turn into a conversation stopper (or a fire hazard!)
As ever the judges were looking for designs that were creative and original, but crafted to perfection.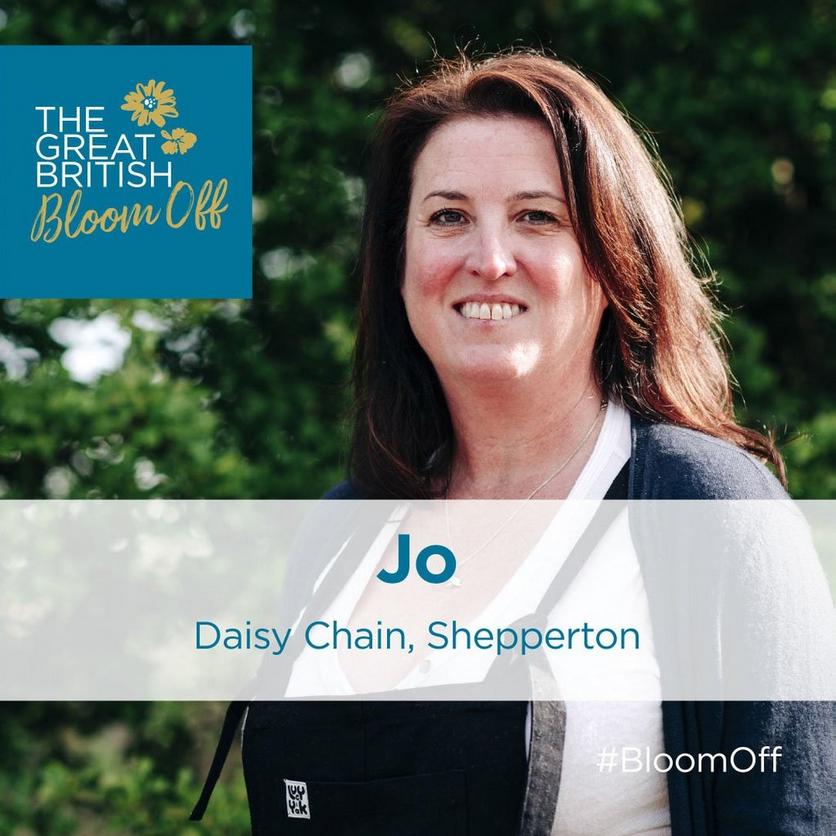 Jo
Self-confessed party animal Jo opted for a vibrant, tall design that would get her dinner guests in the mood for fun. She was inspired by the exotic – choosing a tropical theme that referenced the sea. Simon was a fan, saying Jo's design was a feast for all the senses and transported him to a summer holiday (ideal with travel abroad still difficult!)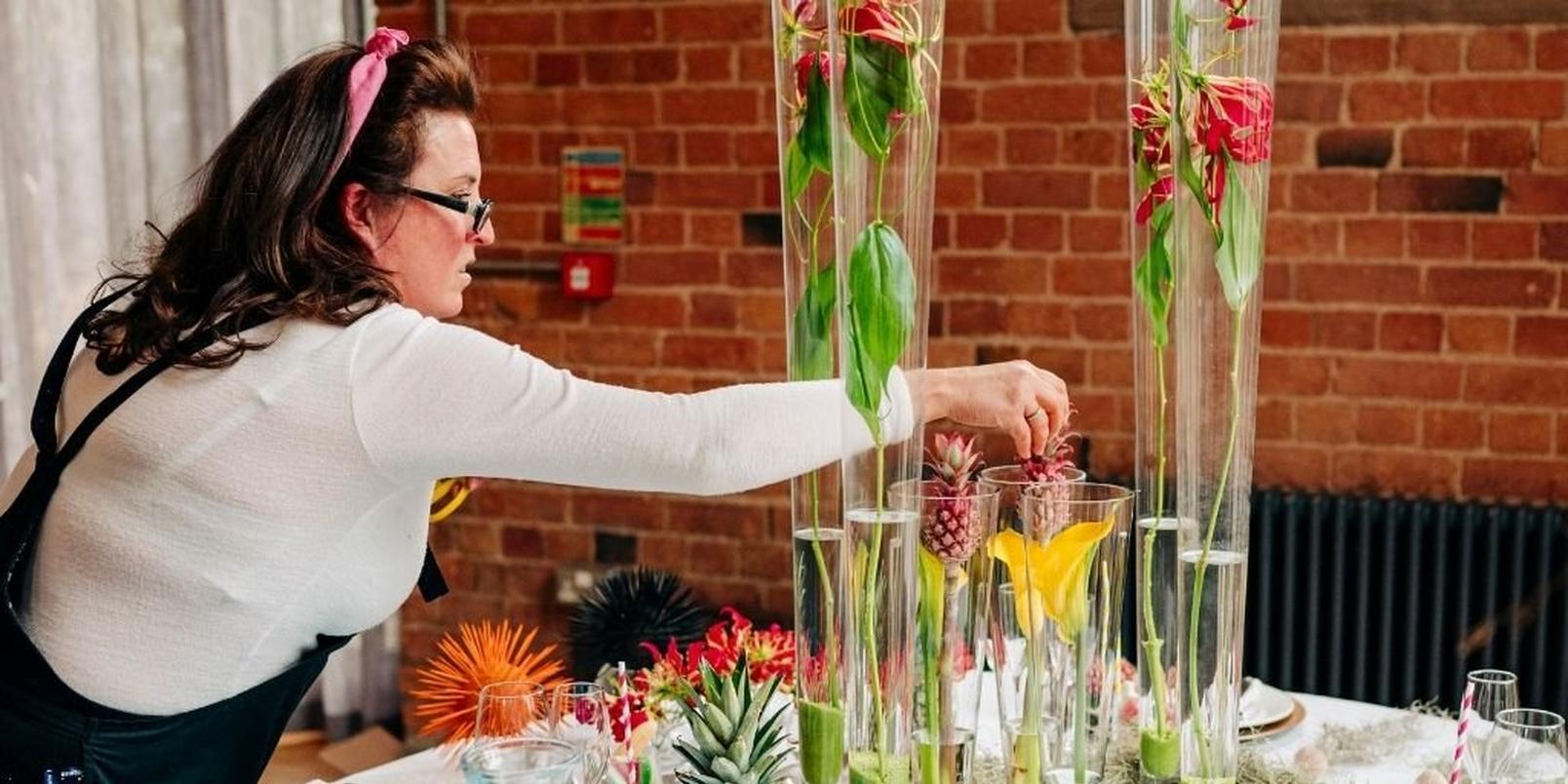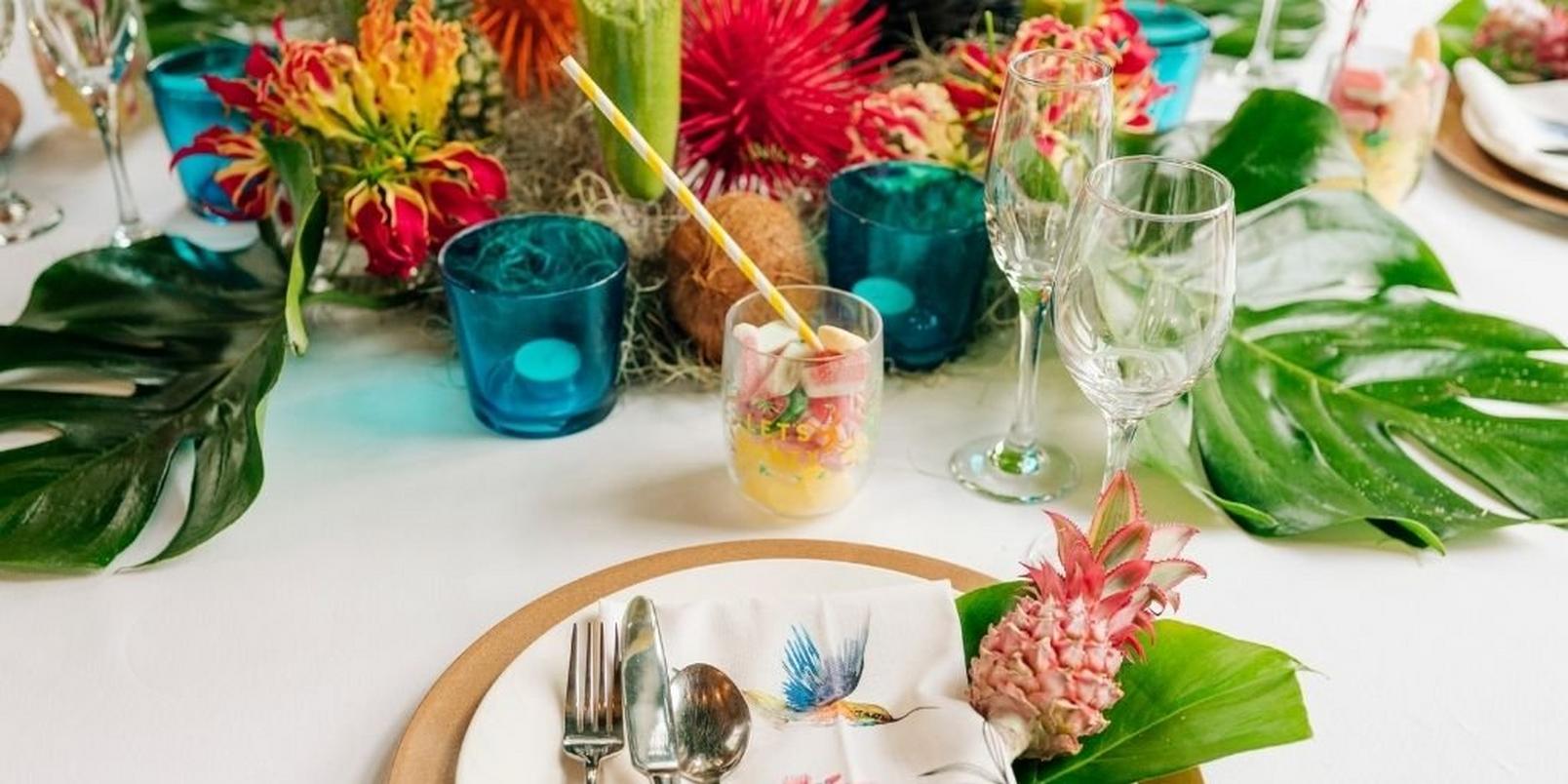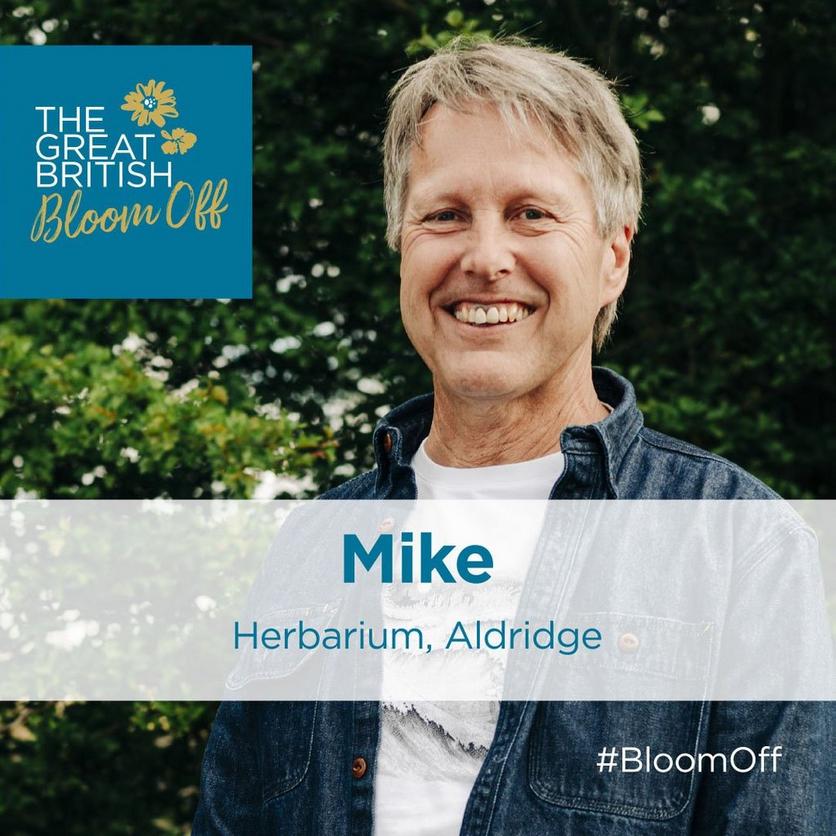 Mike
Mike also picked a bold colour scheme. His centrepiece included a variety of tropical stems including glossy red anthuriums, leucospermum and stunning orchids. Rich in colour and another summer holiday-esque showstopper, Eva said it was a "tropical feast" and praised Mike's creative thinking.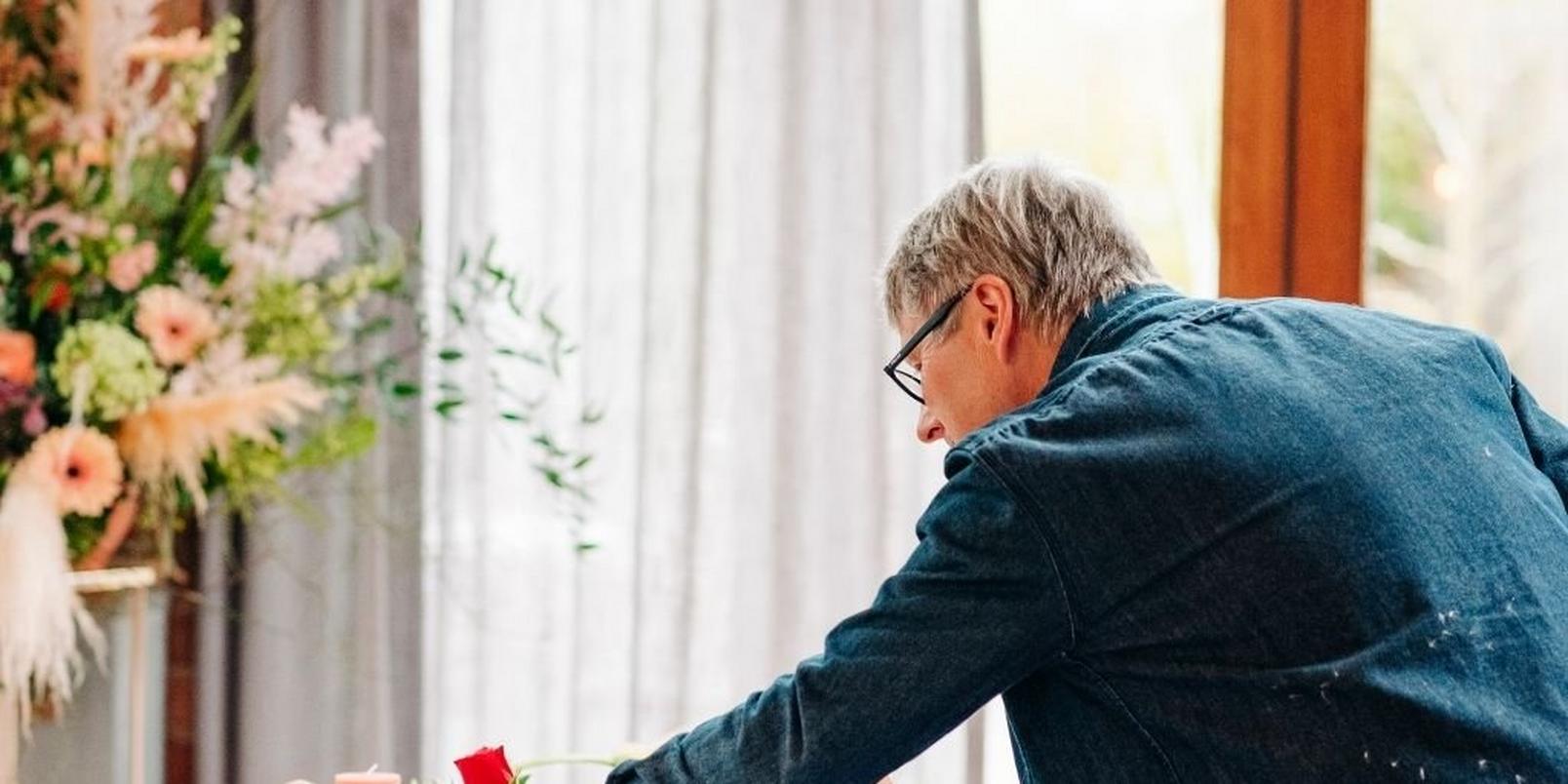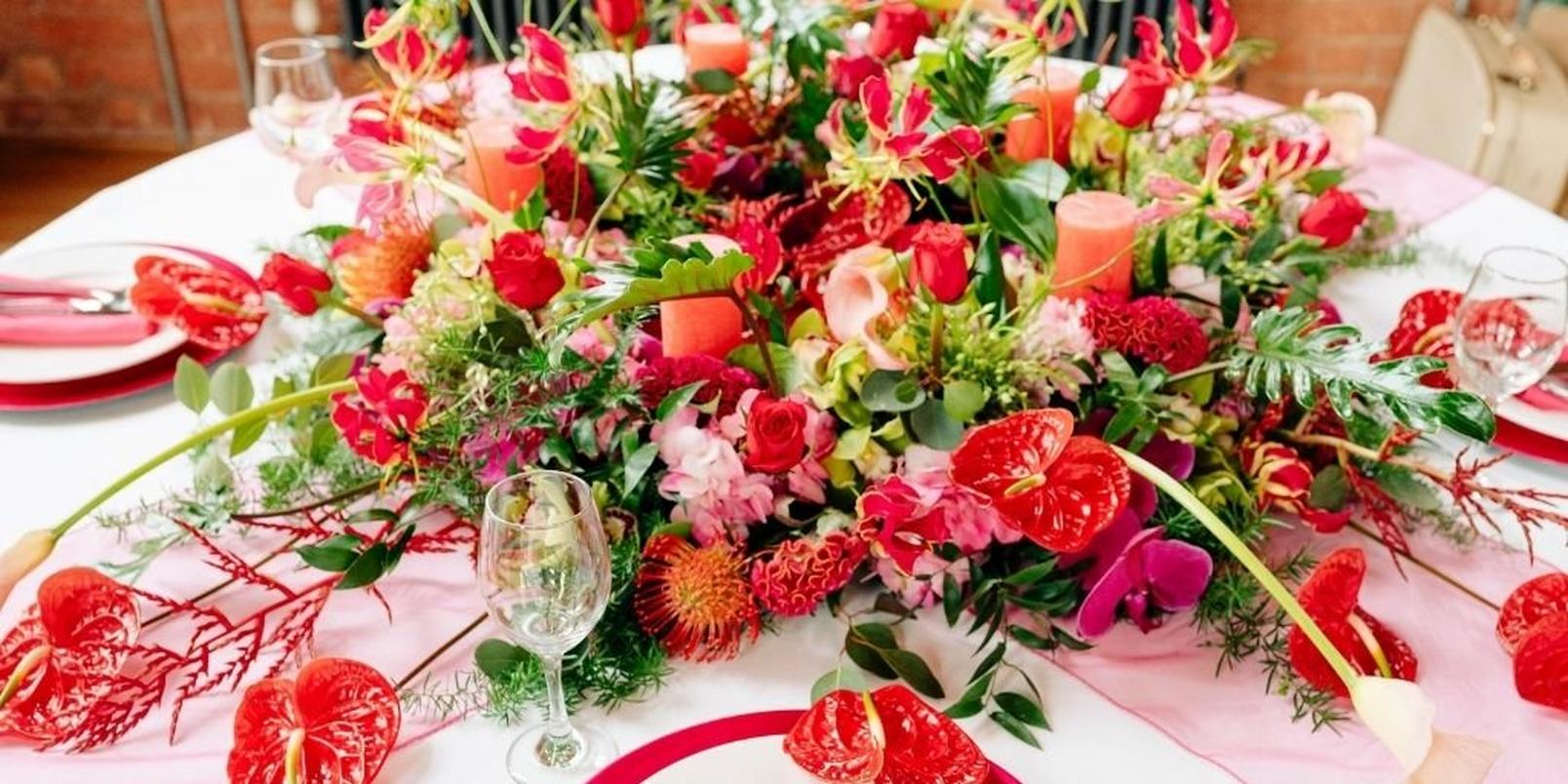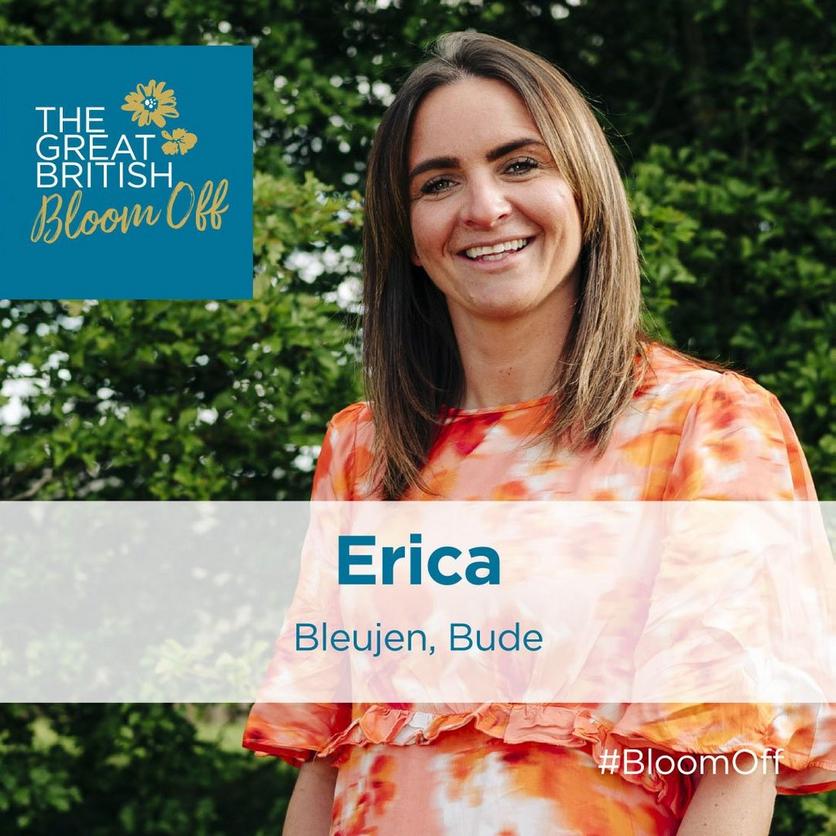 Erica
Erica veered away from bold shades, choosing muted hues of white and green to give her tablescape a boho vibe. It proved a great choice – even judge Eva, who loves all things colourful, admired her pared back colour palette. Karen praised her eye for detail and extra special touches including olive branches as table favours. She also was a big fan of the Café Au Lait dahlias. Erica joked that her tablescape is what'd you'd find at her house on a typical Saturday evening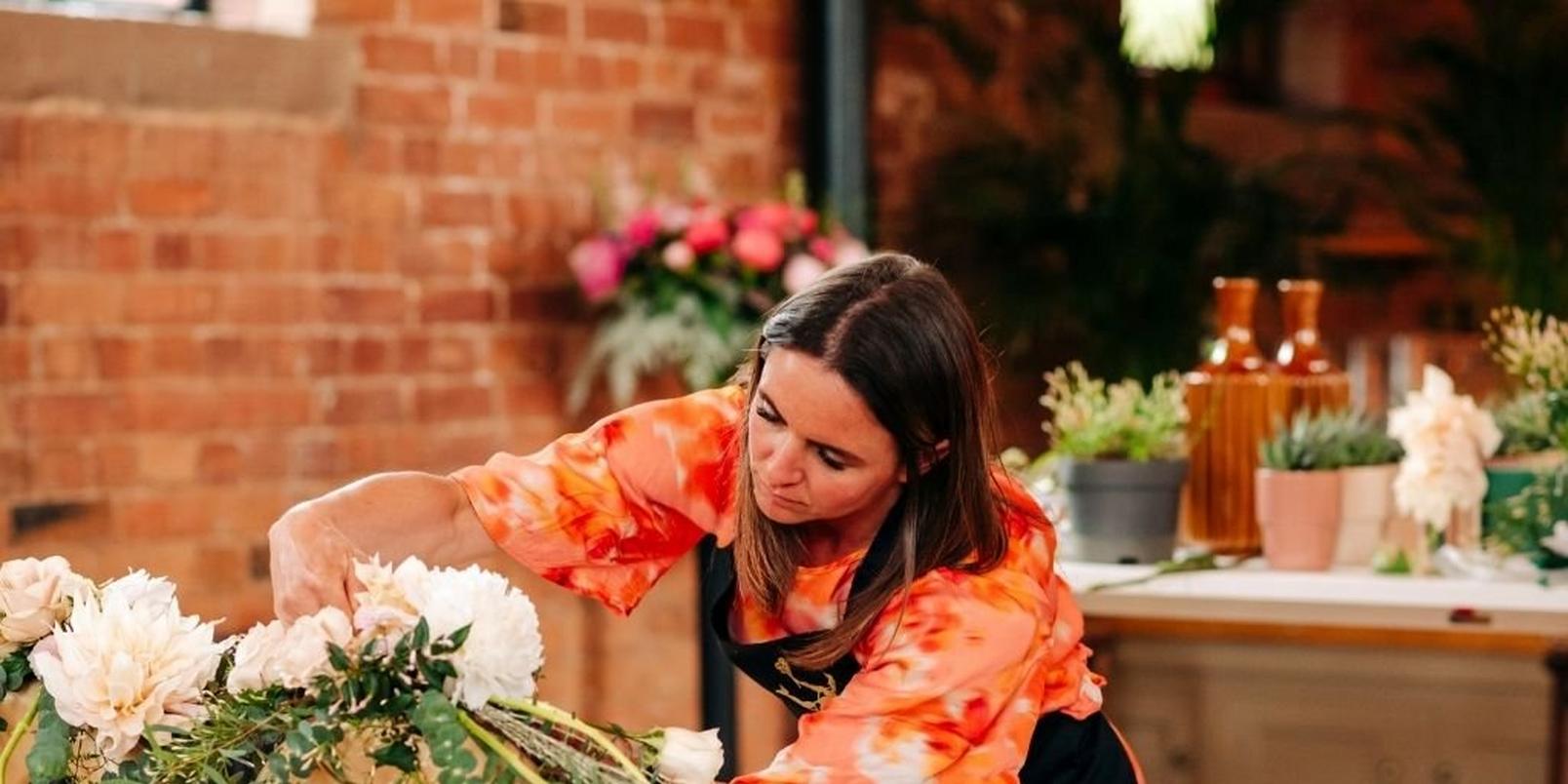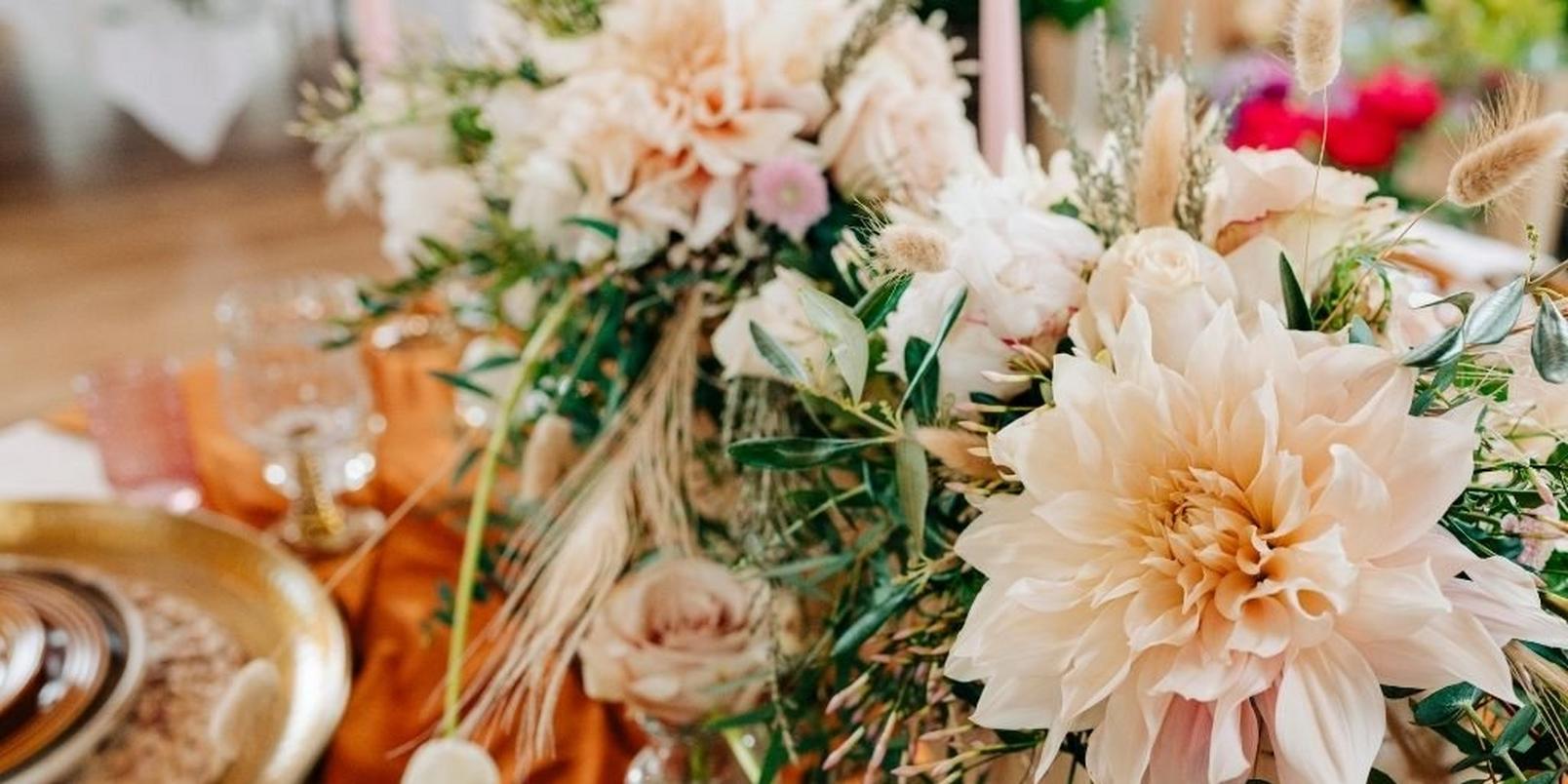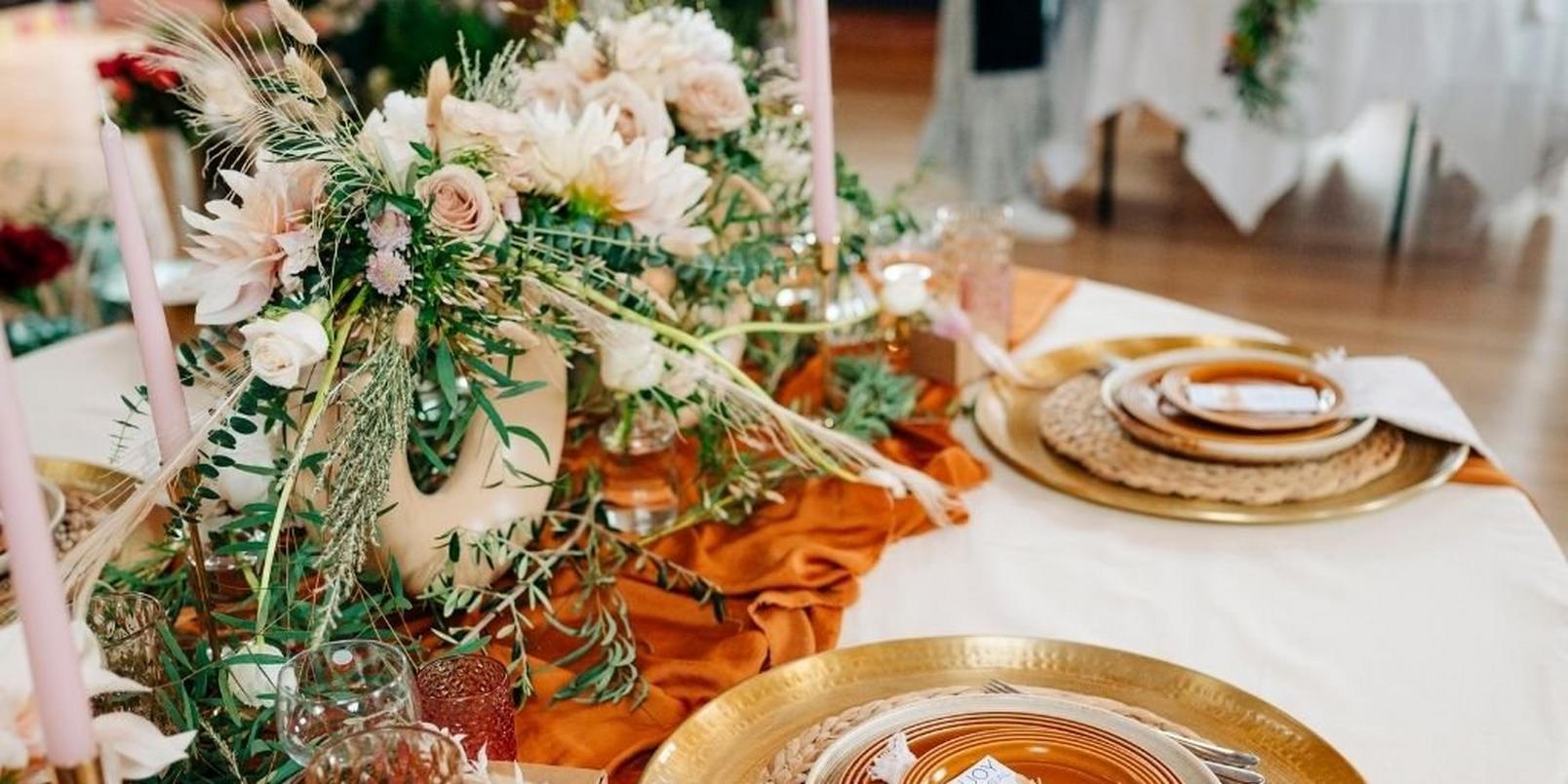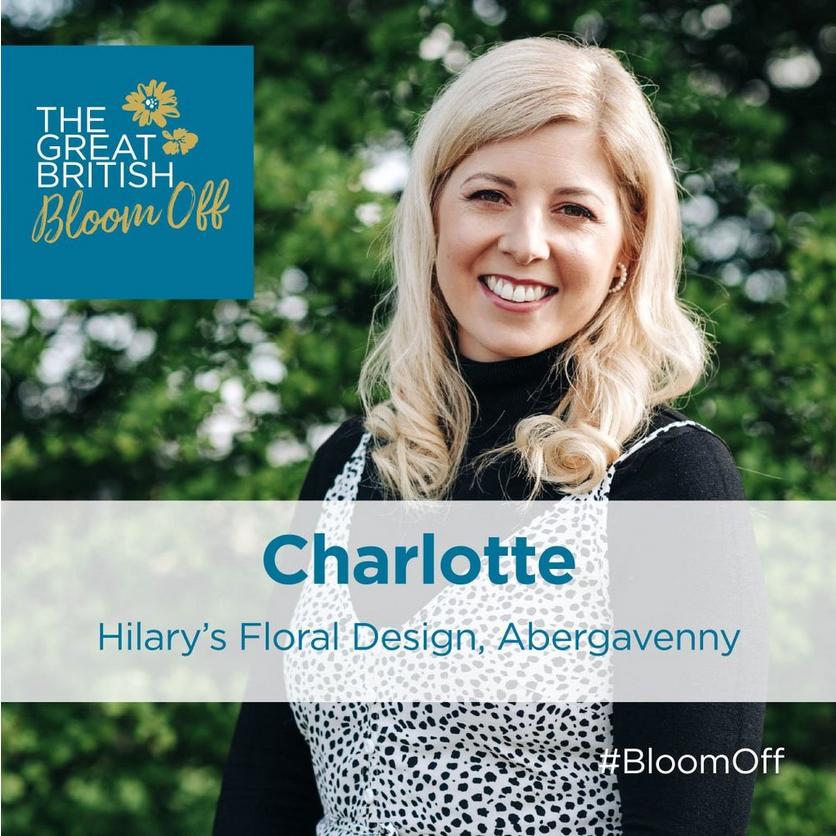 Charlotte
Charlotte picked a long table runner which cascaded over the table, giving a romantic feel. She accessorised with ombre candles, being careful with their height and placing to ensure the centrepiece wasn't too tall to stop conversation flowing. Her colour palette was a sophisticated mix of blush pinks and pops of stronger colours including purple, yellow and apricot hues. For her focal flower she threw it back to the first challenge using blousy peonies, combining them with sandersonia.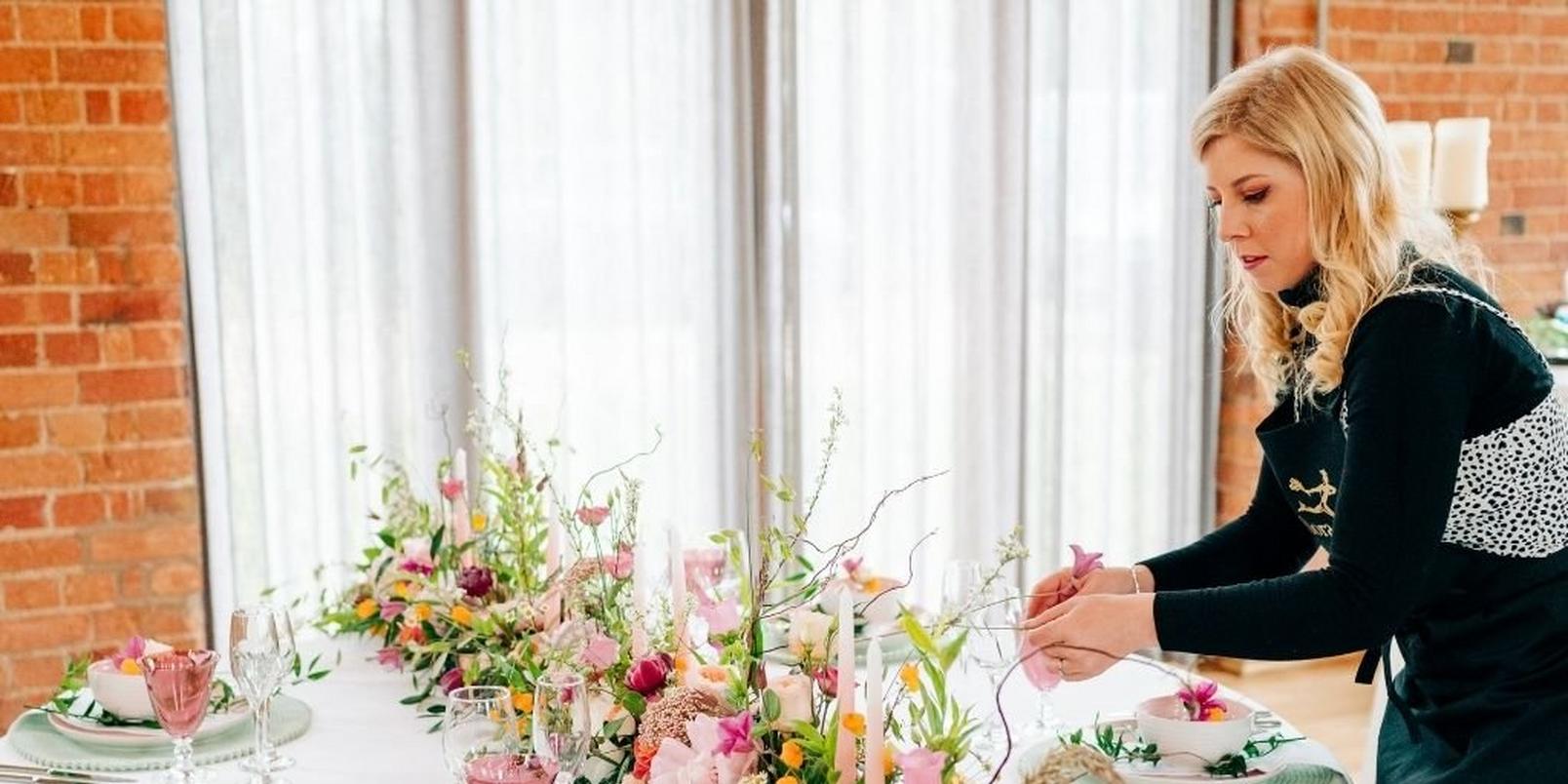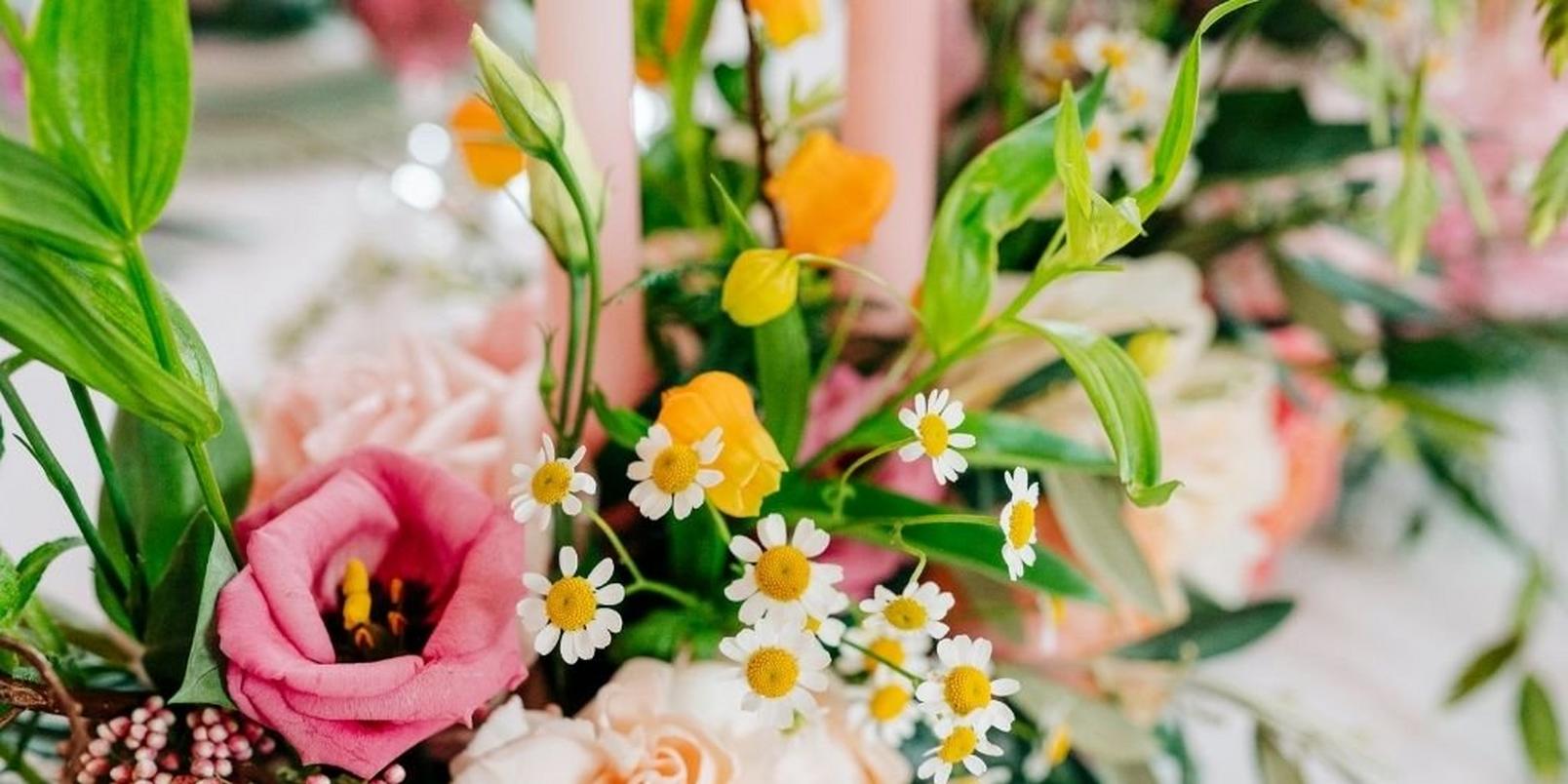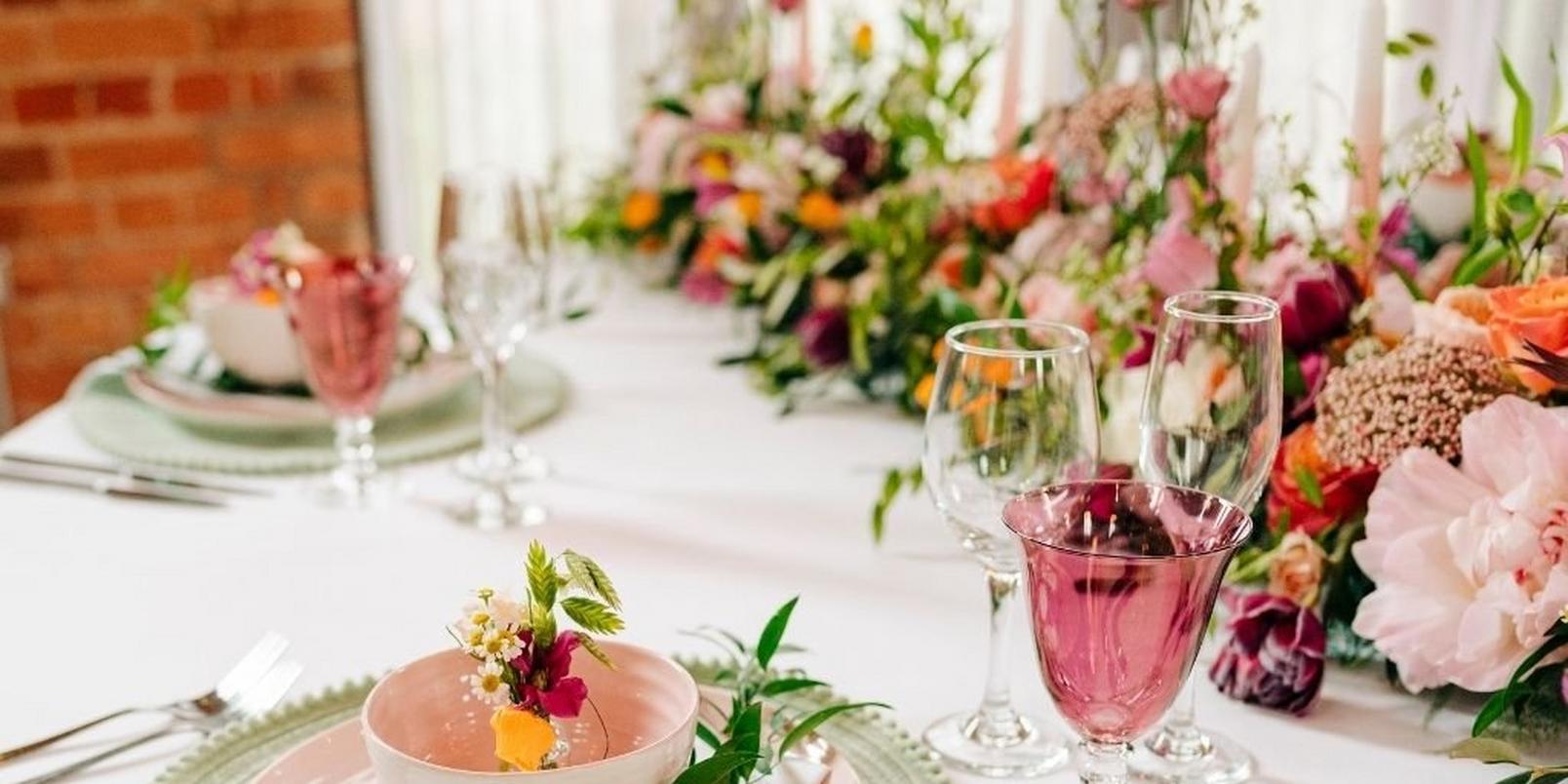 And the winner is…
(look away now if you don't want to know!)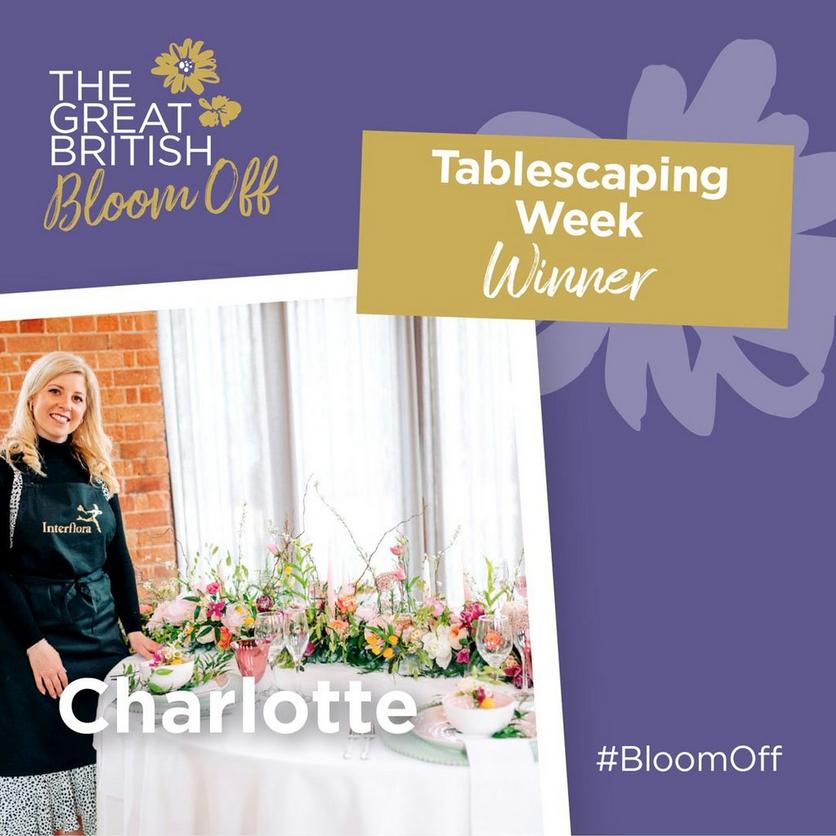 Charlotte
It was a second win for Charlotte in the final challenge. The judges said "your tablescape was flawlessly executed using exquisite nuanced plant material in an original and creative way." Congratulations Charlotte, your design was totally gorgeous and could top our table any day!
The Bloom Off champion is crowned
Then came the big moment of the episode (well, the second big moment). After reviewing their notes from the last four weeks the judges were ready to pick the Great British Bloom Off winner, the artisan who'd impressed most across all the challenges – the best of the best in UK floristry.
The judges picked...Charlotte! Her stunning tablescape just clinched it for this talented young florist. Judge Karen Barnes said "The talent on display in this competition really was incredible. Every bouquet and arrangement was a spectacle, and the other judges and I were in awe of some of the designs. However, in two nail biting rounds Charlotte's amazing work truly stood out to us all, and she was a worthy winner."
On winning Charlotte the series said: "When I was announced as the winner, I was quite shocked. I knew I was competing against people who are so talented, so I was over the moon when I realised I'd won." A massive well done Charlotte, we can't wait to see more of your work.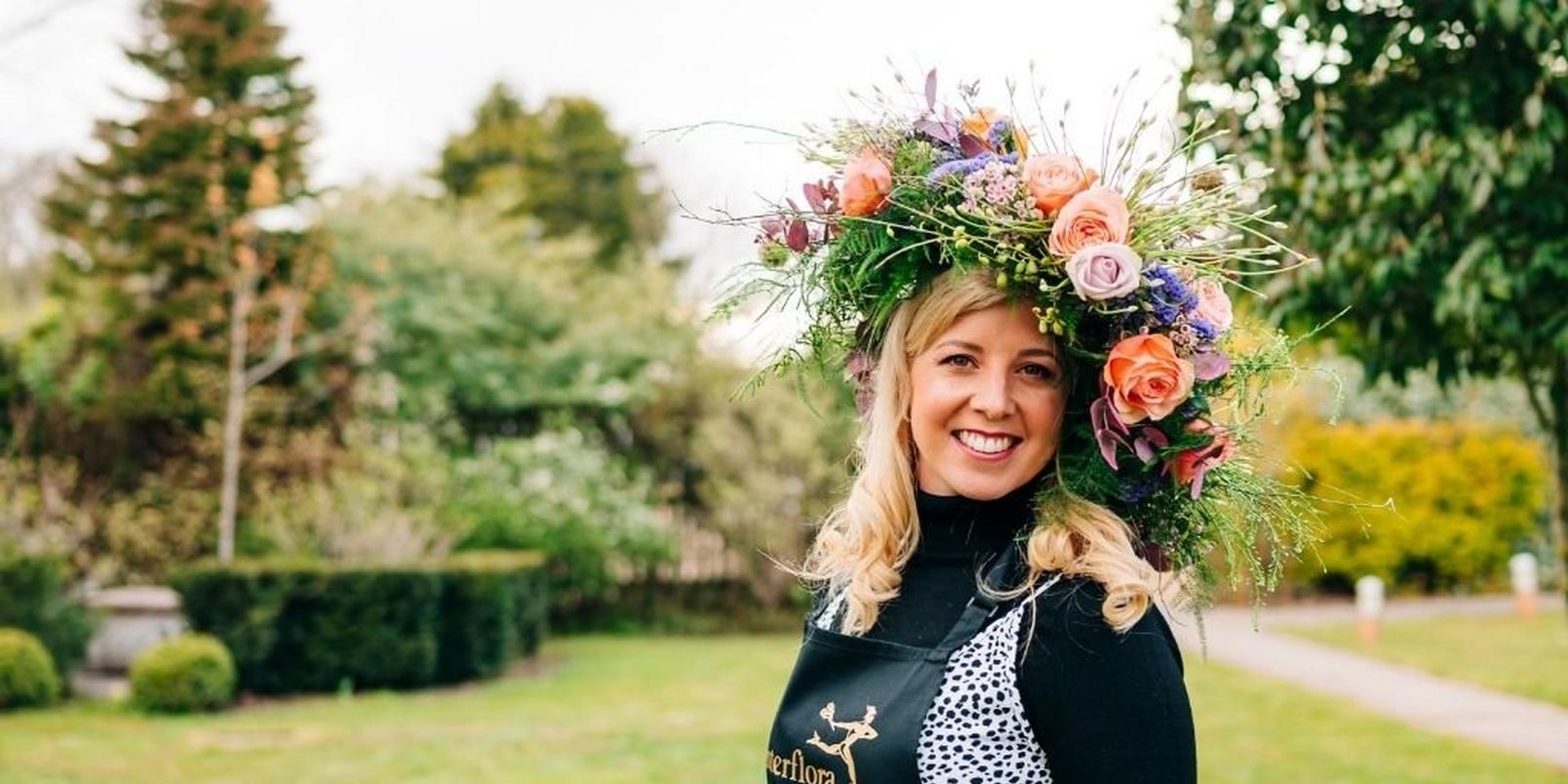 After crowning the Bloom Off winner Simon praised all of the talented florists in a passionate speech "all four of you are incredible ambassadors for your craft. You have demonstrated that up and down the country there are hundreds of amazing creatives, artisan florists, and you should all be congratulated."
We couldn't have put it better ourselves.
Catch up and tune in
Missed the Bloom Off? There's still time to catch up, you'll find all the episodes on our Instagram, @InterfloraUK.