Introducing our Bouquet of the Year 2020
9th December, 2020
We've been reflecting on the ups and downs of 2020 (it's been quite a ride!). To try and make sense of it all, we embarked on a little research project to understand all the emotions that our florists have been delivering this year in the shape of gorgeous one-of-a-kind floral gifts.
We analysed a whole tonne of anonymised data to discover the top ten sentiments you've been sharing with your favourite people. Take a look at the results here. They will warm your heart!
Then we set one of our florists a seemingly impossible challenge: could they capture all the sentiments of the year in one bouquet, and make 2020 a little more lovely? If anyone could do it, it was one of our exceptionally talented artisans.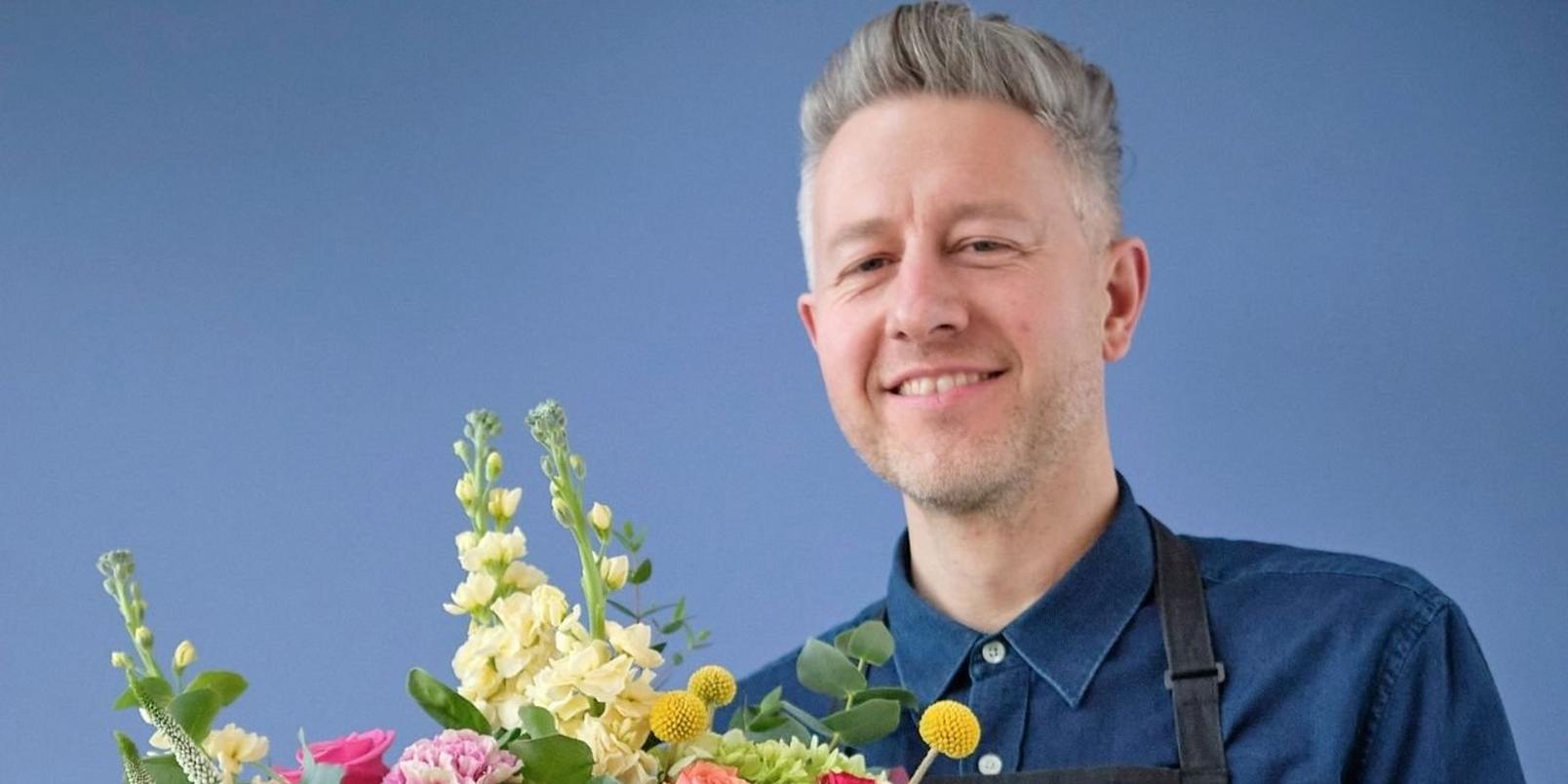 Steve Betts from Urban Design Flowers in Hall Green, Birmingham took on the challenge of creating our first ever Bouquet of the Year.
He explained that he chose all the stems for their symbolism (did you know every flower has a unique meaning according to floriography.
He told us "it's been an exceptional year, so a really distinctive arrangement was needed!"
Steve's creation features a dazzling array of blooms to match our moods of 2020.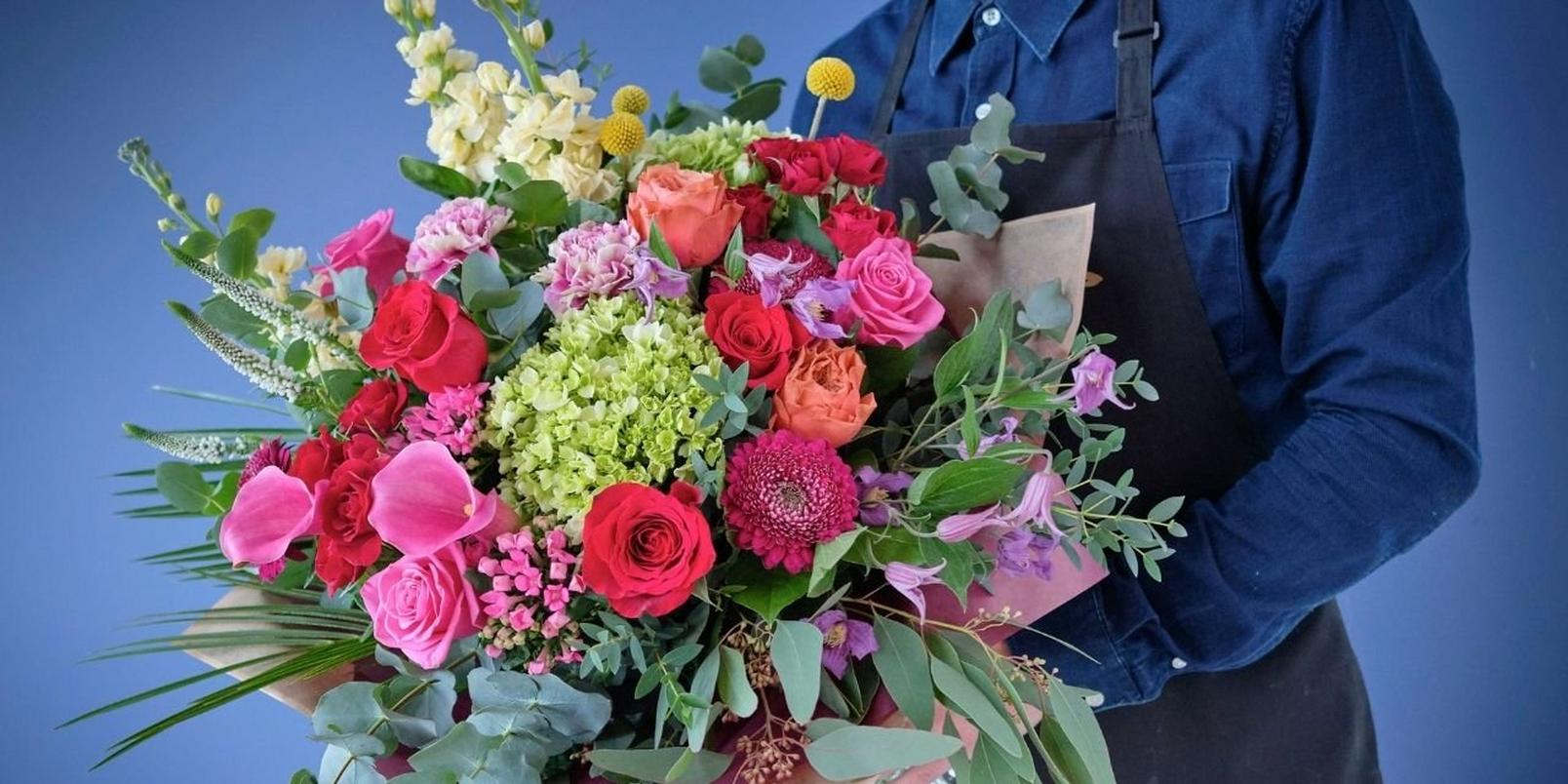 Love was the overwhelming emotion of 2020 and is represented in our Bouquet of the Year by voluptuous red roses, blousy hydrangea blooms and striking pink Calla lilies.
And remember all those evenings spent clapping for the NHS and keyworkers on your doorstep? Well, Steve's captured that sentiment perfectly with pink roses, the flowers that mean 'gratitude'.
Pink carnations represent 'missing you', one of the key sentiments that peaked during the first and second lockdown. Bouvardia also captures the hopes of the nation as we waited to be reunited with loved ones and for better days ahead.
Contrasting with those is the clematis, the soft blue hue symbolising the sadder moments of 2020.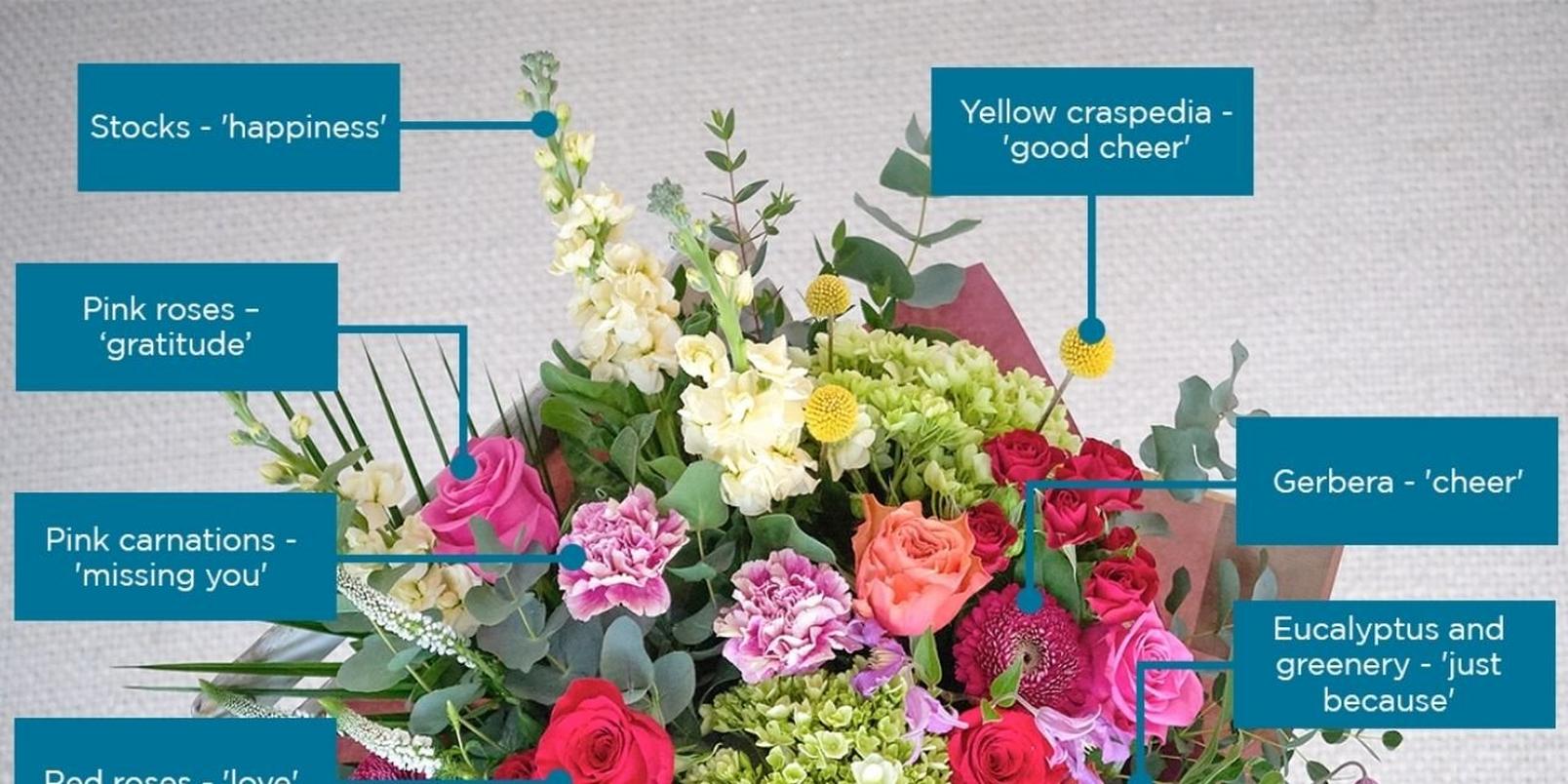 A big thank you to Steve, and all our florists
Our amazing florists have been at the heart of their local communities this year, helping people feel connected to each other and offering comfort and joy in the form of beautiful blooms. Using their brilliant expertise, they can capture your emotions in a bouquet so you can share exactly how you're feeling with the special people in your life. Our florists really are our heroes on the high street and we know that, as independent businesses, they're so very grateful for your support this year.