Catching up with our Bloom Off Winner
14th June, 2021
Catching up with our Bloom Off Winner
The post features serious spoilers for The Great British Bloom Off. Want to catch up on the series first? You'll find all the episodes on our Instagram.
After a tough battle of the blooms, last week we crowned our Great British Bloom Off 2021 champion. The only florist to win two challenges – feel good flowers and tablescaping – the exceptionally talented Charlotte Davies, from Hilary's Floral Design in Abergavenny, took the top spot. Throughout the competition she wowed the judges: they praised her ability to elevate a bouquet by combining everyday flowers with extra special stems. Her bouquets were bursting with beauty and texture – these were blooms with serious va va voom.
No wonder then that Charlotte's no stranger to an award or two (or nine!) Her keen eye for beautiful stems has been recognised before – she was 2017 Young Florist of the Year and has been named the best wedding florist in Wales by The Welsh National Wedding Awards 8 years running!
We caught up with Charlotte after the series to find out what she made of the Bloom Off, and what it was like to take the crown...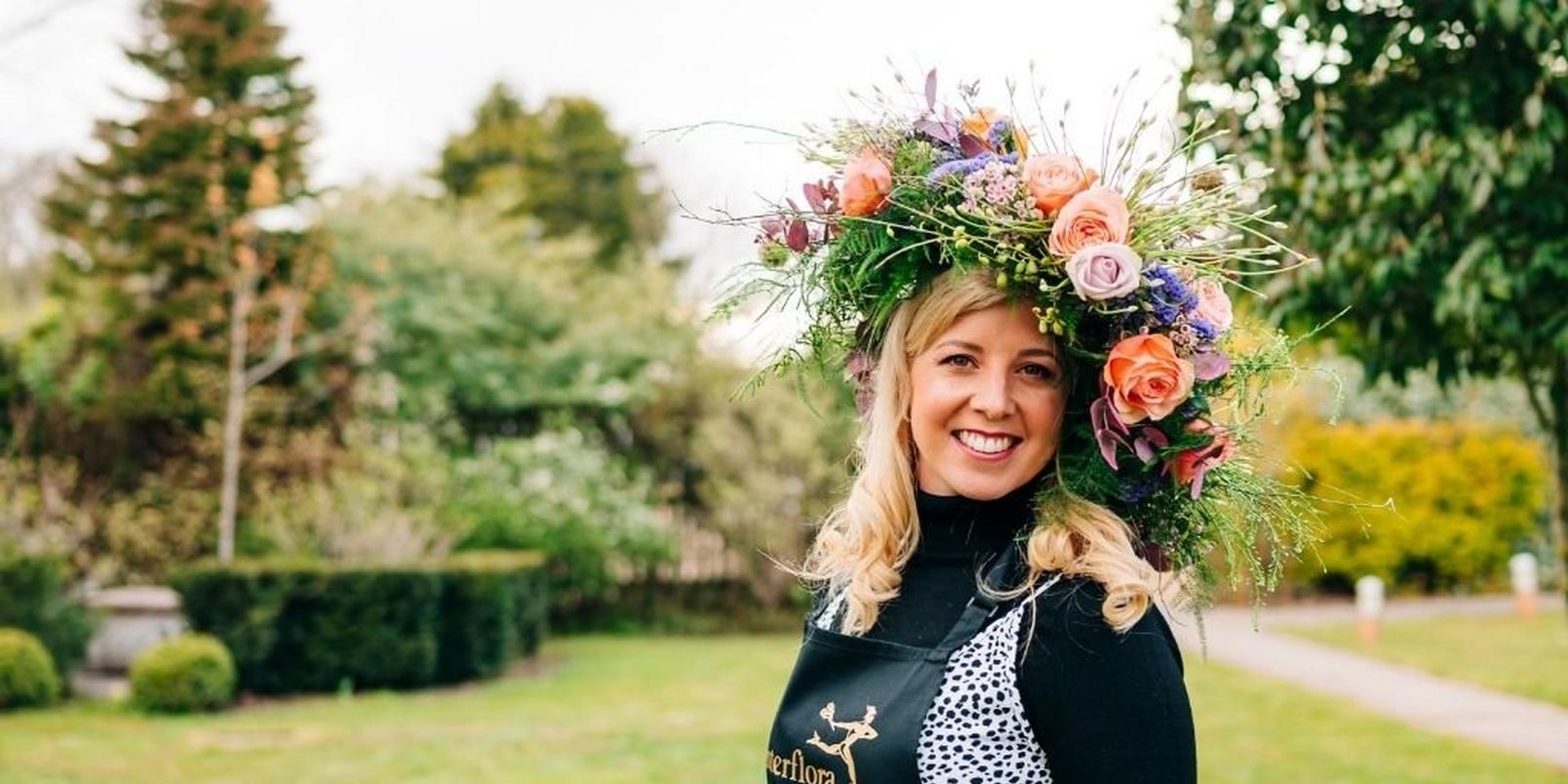 How do you feel about being the winner of the Bloom Off? Has it sunk in yet?
I really can't believe I won, it feels so amazing to have been crowned the winner. I had the best time competing alongside some incredible florists, all of whom I really admire, so winning was that little extra bit of sparkle to an already fabulous experience.
What motivated you to take part in the Bloom Off?
I love competing. It's a chance to be creative and express yourself. It's also an opportunity to share my craft. I think people are always mesmerised watching a trained florist at work – there's a lot more skill involved than you might first think!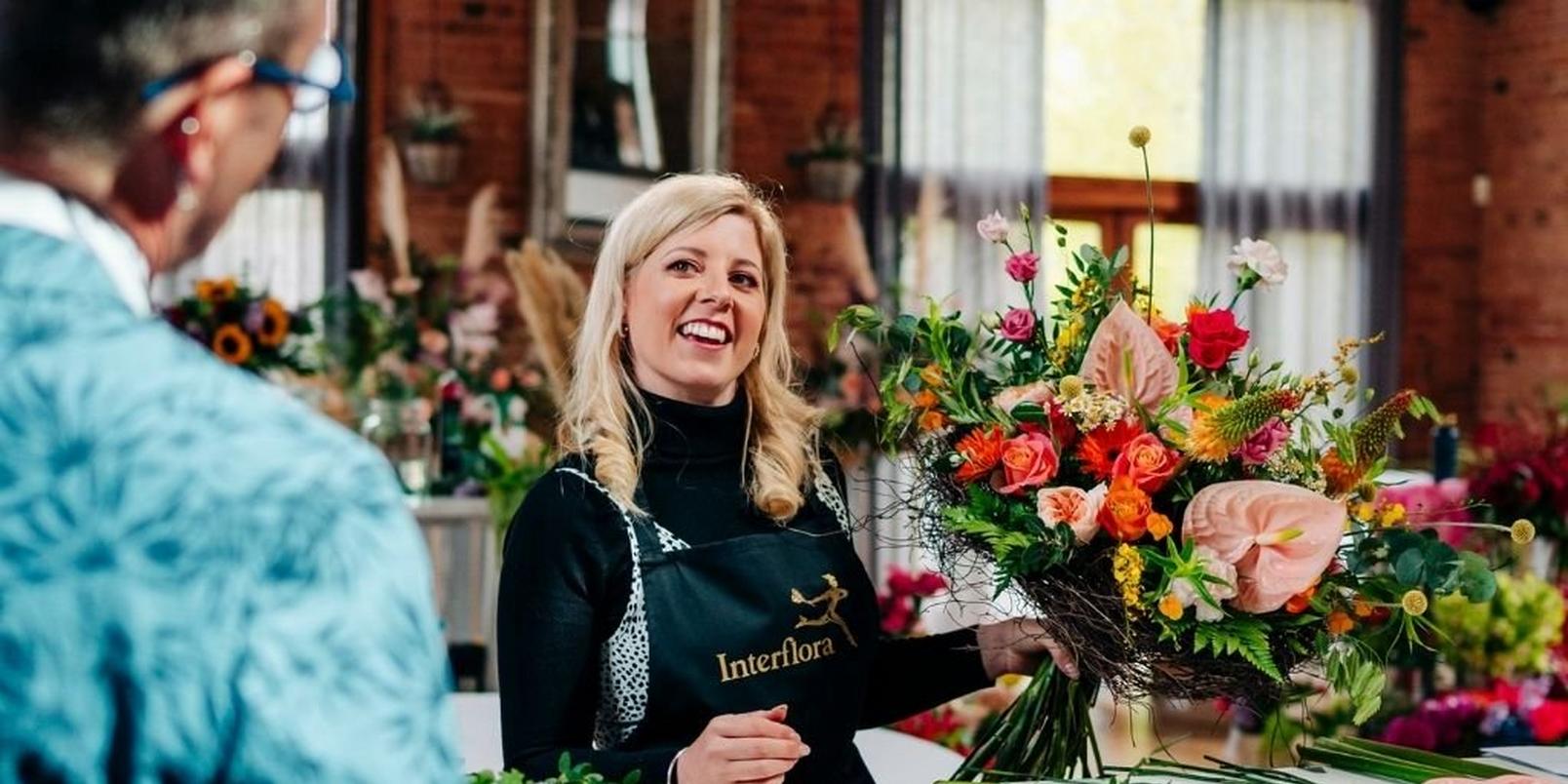 What do your friends, colleagues and family think about you taking part in the show?
They've been loving watching me on the Bloom Off. They've been super supportive – my own cheer squad – and are really proud of me and my floral creations.
Have you had anyone contact you since seeing you on the show?
No not as yet, but who knows who might get in touch soon. Fingers crossed it could be Stacey Solomon after that bridal bouquet 😃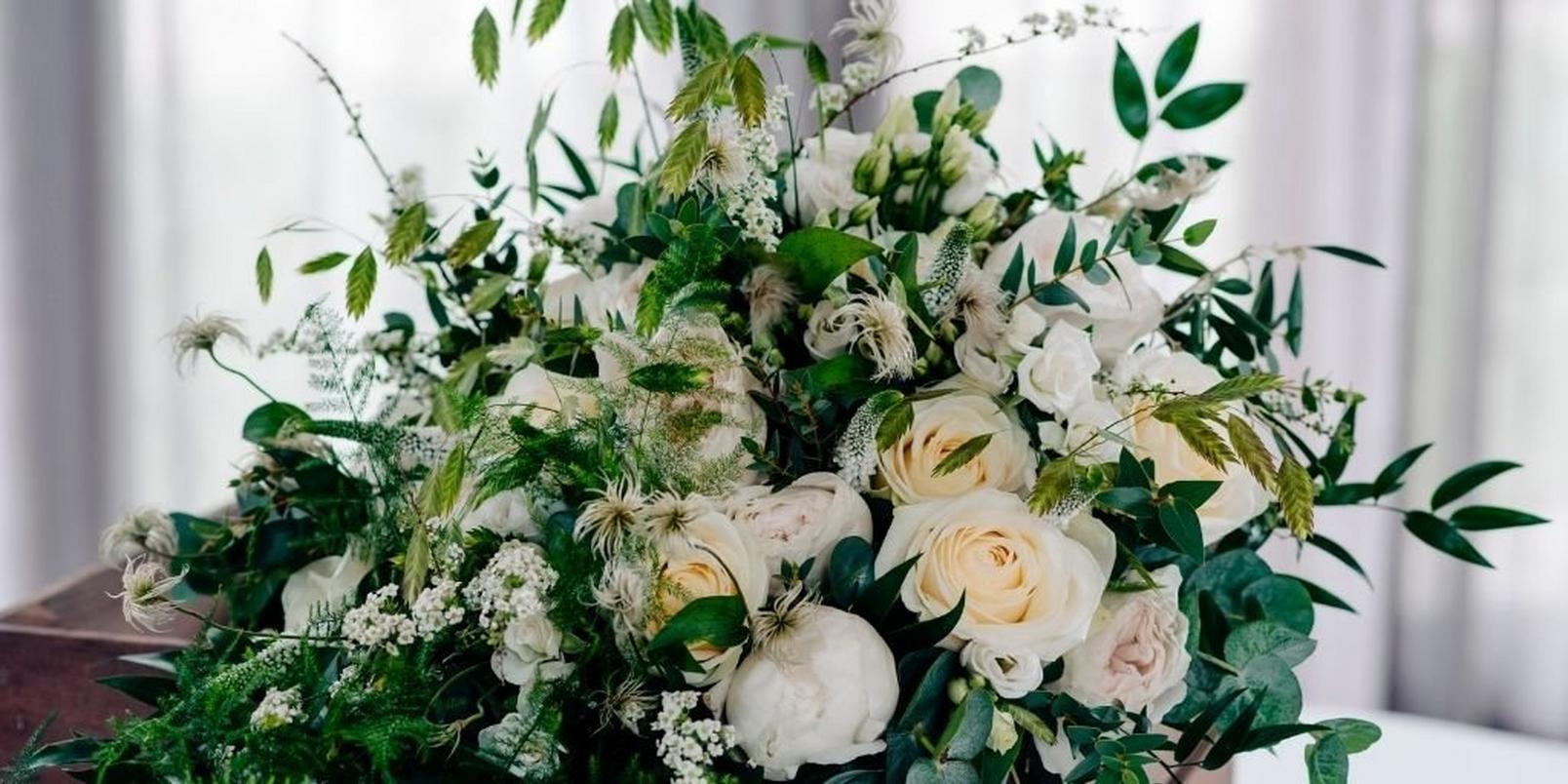 You won the feel good flowers and tablescaping rounds but which was your favourite brief and why?
I really loved the tablescape task, the chance to go big and wild with my design. And I loved the idea of families and friends coming back together around a table setting and being surrounded by beautiful flowers. Plus I felt at my most relaxed whilst creating my tablescape
What about at the other end of the scale… which brief did you find the most challenging and why?
I wouldn't say I found any of them more challenging than the others, but I'd say the peony challenge was my weakest week, I loved what I created, but I should have perhaps included more peonies into the design.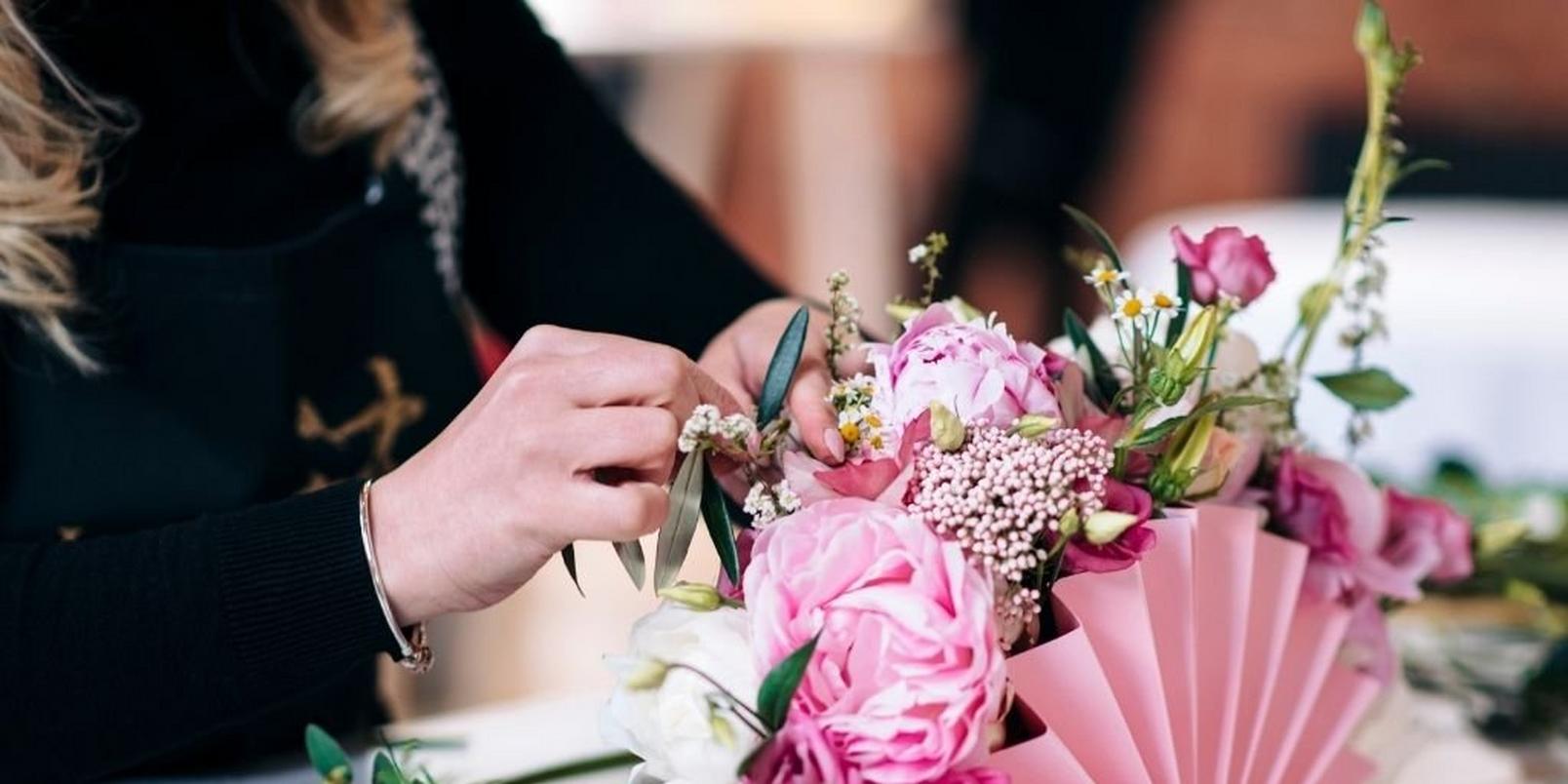 Which of the designs you created on the show was your personal favourite? Why?
I think the feel good bouquet was my favourite. I loved the colours I used, they're my go to colour palette and all time favourites, along with the mix of blooms I used – all that coupled with the importance of how flowers can make you feel made it my favourite. It's so lovely, as a florist, to be able to bring a little joy and happiness to people receiving flowers.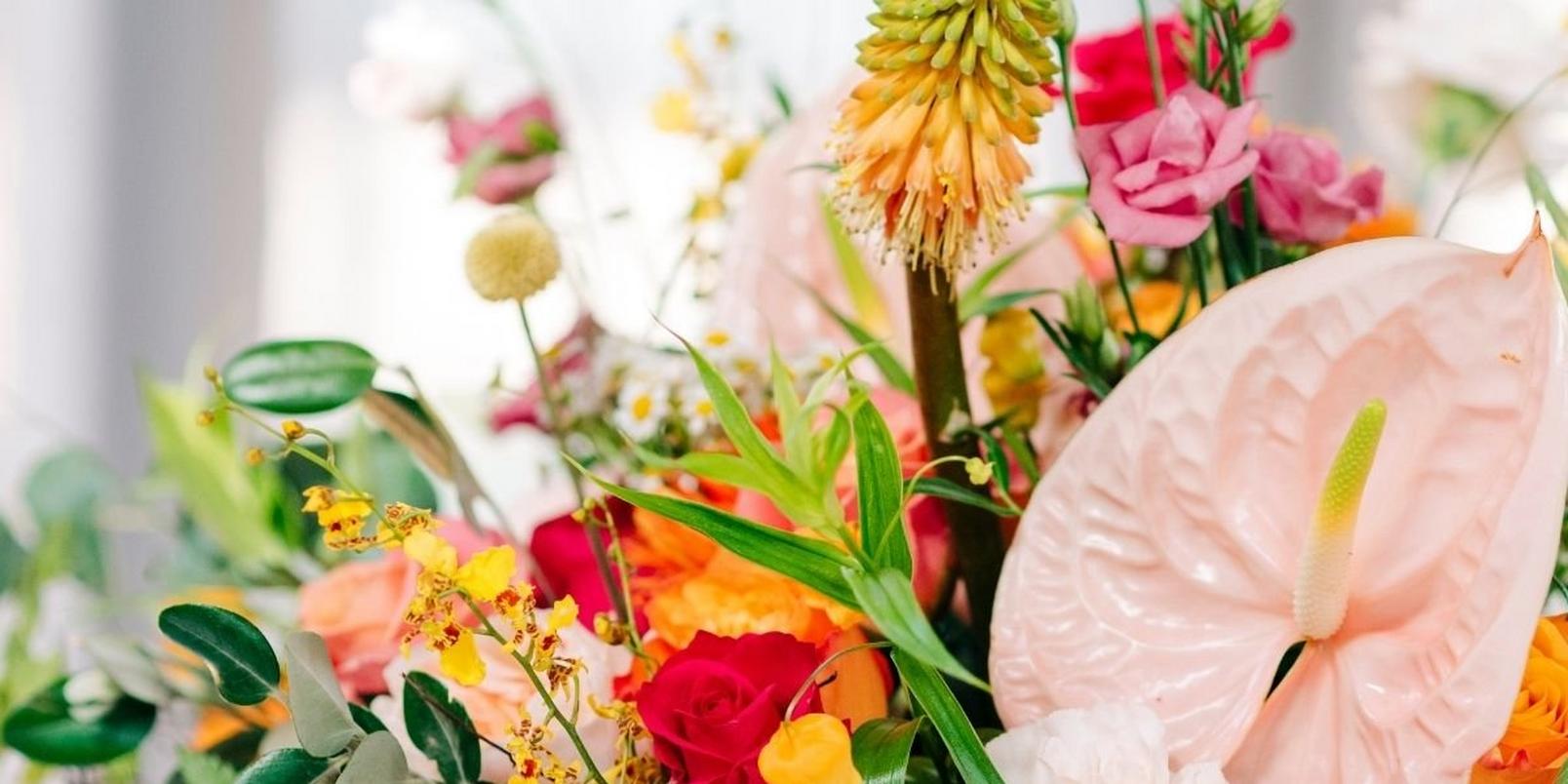 Are the designs we saw you create on the show typical of your personal floristry style?
I'd say so, I like to demonstrate my personality and style of floristry within my work as much as I can. I create what I love, and love what I do.
Where do you get your creative inspiration?
I guess I'm always being inspired by my fellow florists, nature, the environment around me, and art/design. Sometimes you'll see a shape, colour palette or style and think how that can be combined with flowers. There's inspiration all around, and I try to take in as much as I can to use for future projects.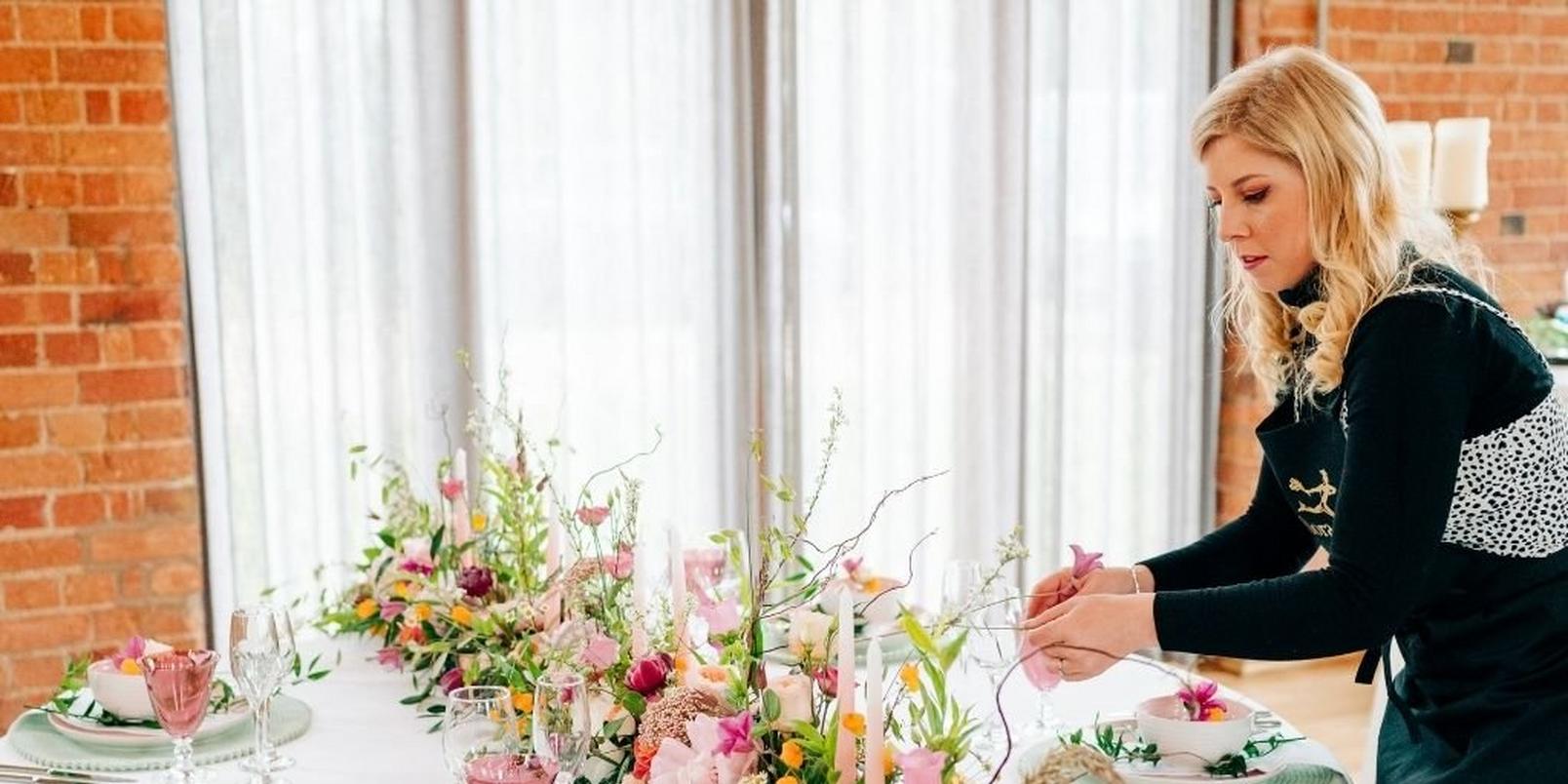 Which flowers or plant materials do you enjoy working with the most?
I love working with all flowers, but I currently love working with my faves such as sandersonia, chasmanthium grass, anthuriums, peonies, craspedia and roses to name just a few!
What's next for you?
Wedding work is where my passion lies. Now that restrictions are lifting I'm looking forward to getting stuck into wedding season and helping my brides realise their vision for their special day.
Thanks so much for talking to us Charlotte, we can't wait to see more of your beautiful creations in future.
If you've got bloom-envy one of our talented artisan florists will happily craft you a gorgeous bouquet (and if you're Abergavenny based it could even be Charlotte!) Browse gorgeous hand-crafted bouquets
Want to catch up on the series? Head to our Instagram, or read our catch up posts.