Celebrating An Anniversary During Lockdown: A Heart-Warming Real Life Tale
23rd April, 2020
As lockdown continues, many of us are feeling the strain of not being with friends and loved ones. Whether it's because they're at the other end of the country, or your usual weekly cocktails have been cancelled, we're MISSING people.
But for some, it's even harder. For those who've been called away from loved ones, either for work or as a result of having to isolate separately, the world is a lonely place – add a huge anniversary into the mix, and you can imagine just how difficult it is to be apart.
We spoke with one such couple who've found themselves separated during lockdown as they approach their 10-year anniversary. After living together in London for the last three years, and being in a relationship for 10 years this year, Elliot and Beth have now found themselves 200 miles apart and with their anniversary plans firmly on hold.
The twist? Beth has no idea what's in store, as Elliot makes plans to surprise her from afar…
A sudden change
For Elliot and Beth, the last few weeks haven't exactly panned out as expected. As the country faced lockdown at the end of March, the couple made the decision to leave the capital in favour of isolating at their parent's homes in Yorkshire. The opportunity to enjoy outdoor space and be with their families being far more appealing than their London apartment. But, after just two weeks, Elliot received an email from work which would turn their lockdown plans upside down.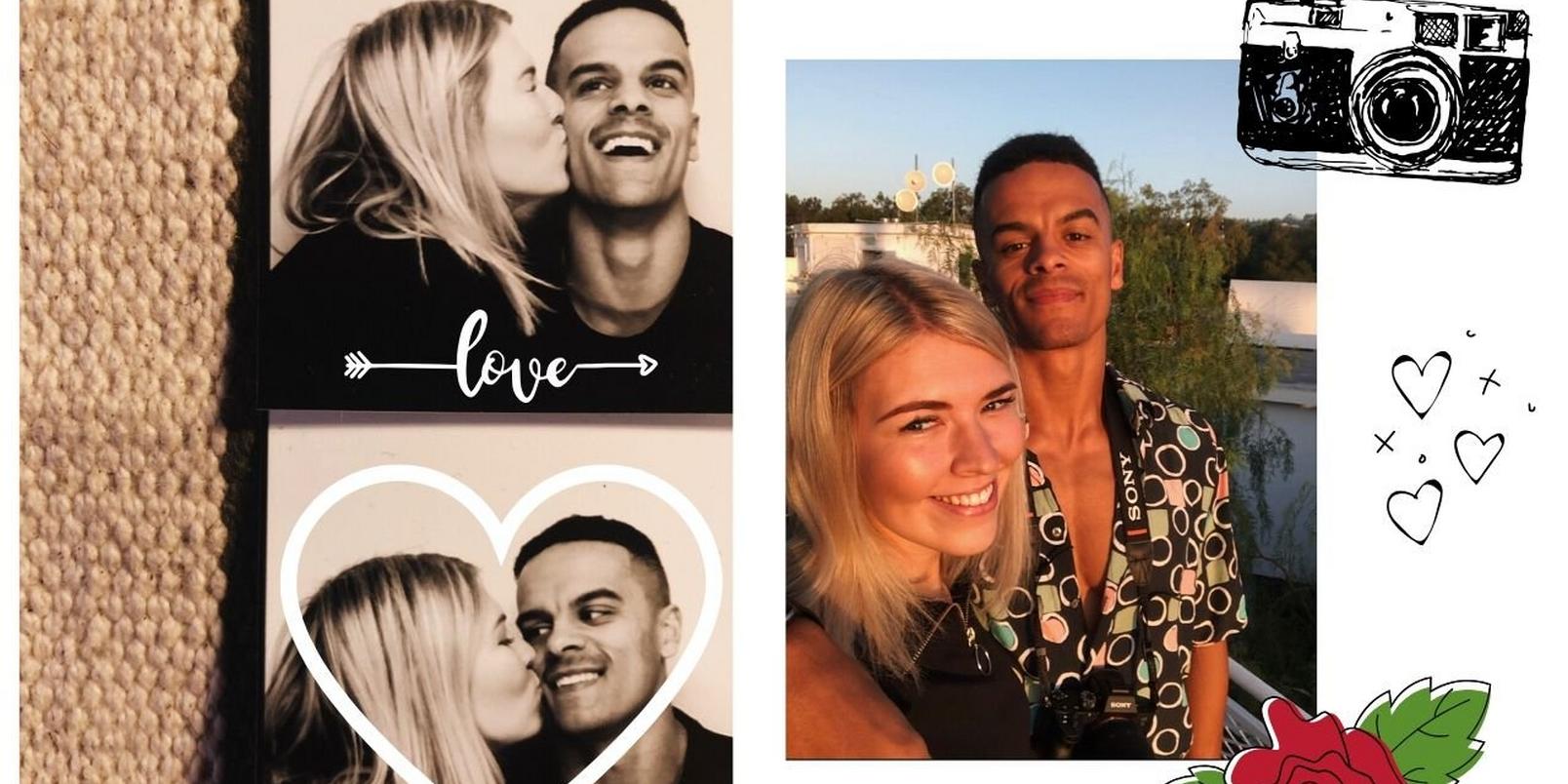 As an NHS muscular-skeletal physiotherapist in London, Elliot had been called up to work at the newly formed Nightingale hospital at London's Excel centre and retrain as a respiratory physiotherapist to help COVID-19 patients in their recoveries. In the space of 24 hours, Elliot had to pack up and head back down to the capital to await instruction on starting in his new position, leaving Beth behind.
We spoke to Beth about exactly what was going through her mind at that moment in time, and how the couple have been coping spending the last few weeks apart:
"It all happened really quickly. On the Saturday Elliot had his message from work that he was needed at the Nightingale hospital, and on the Sunday, he was gone. At the time we didn't really have much time to think about what it would mean for us, and our relationship, we just knew it was something Elliot had to and wanted to do – and I'm incredibly proud of him for doing his bit.
"Not having him here first thing in the morning and last thing at night is really hard, and having to Facetime all the time is very strange and has taken some getting used to. We're focusing on one day at a time, and we're coping, but it does mean our anniversary plans are on hold this year.
"We would usually go away to celebrate and we had a trip to Copenhagen all planned out for our tenth anniversary, but obviously that was cancelled as soon as the pandemic escalated, so things are definitely going to look a little bit different this year! I definitely can't wait to see Elliot and celebrate properly when this is all over!"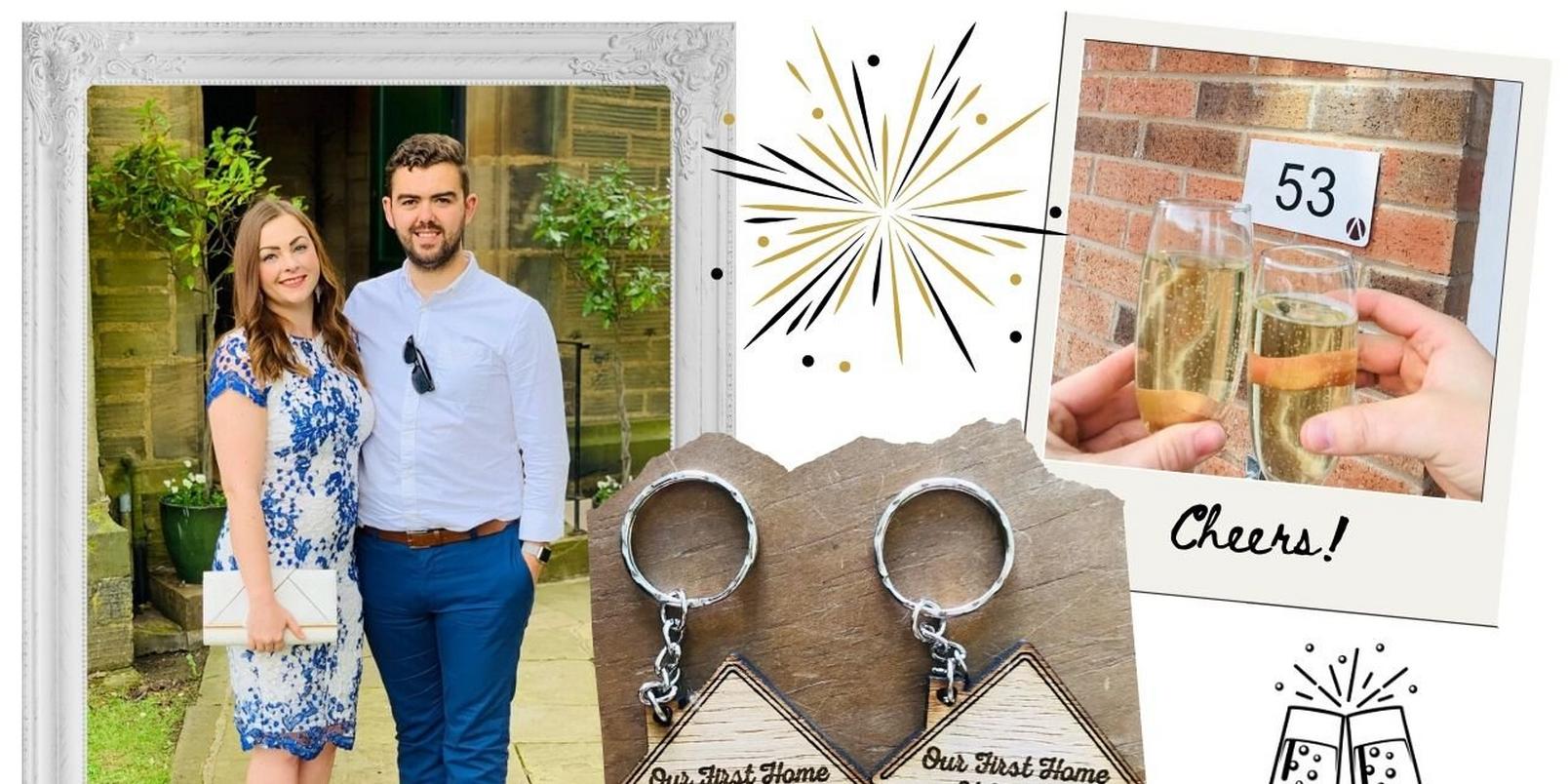 A surprise in store
But Elliot couldn't let 10 years go by without a celebration. He spoke to us about setting up a surprise for Beth, and what it's like being apart during an anniversary as big as this one:
"Celebrations for us are usually somewhat of a spectacle; birthdays and big moments like anniversaries are usually celebrated with a fancy meal out at one of our favourite restaurants, plenty of wine, and anniversary flowers for Beth of course. And 10 years together was going to be even more special, with a trip away planned.
"So, with all that placed on hold for the time being, I've been in touch with Beth's family to ask them to help me set up a little surprise for her. She's going to come home to the dinner table all set, a glass of wine waiting and her favourite takeaway from back home on the way, ready for a virtual date night. I hope it puts a smile on her face and makes being apart a little bit easier."
Staying together, apart
All that was left to do for Elliot was to wait on the other side of a video call, and watch Beth's reaction as she walked into her own personal restaurant set up. We caught up with the two of them after their anniversary, and Beth couldn't believe the surprise:
"I was totally speechless that he managed to plan all of this and had my family help him out, all without me realising! It might not have been our perfect anniversary situation, but I couldn't believe his thoughtfulness and it definitely made being apart during lockdown so much better."
Elliot added: "Video calling definitely makes lockdown a bit less lonely, and it makes virtual dates a whole lot easier too. This is definitely going to be an anniversary to remember."