Celebrating Mum at Mother's Day
6th March, 2019
They are the bright lights which shine upon us, the wisdom that guides us and the force which helps us to get through the toughest of times. They are our mothers, grandmothers, mothers-in-law and stepmothers. Without them we wouldn't be here.
Mother's Day, Sunday 31st March 2019, is our chance to give something back to the women who have often sacrificed their own lives and careers to make sure that we become the best versions of ourselves. It is an opportunity to say "Thank you!" for their unconditional love and a chance to express our gratitude for their understanding and devotion to us.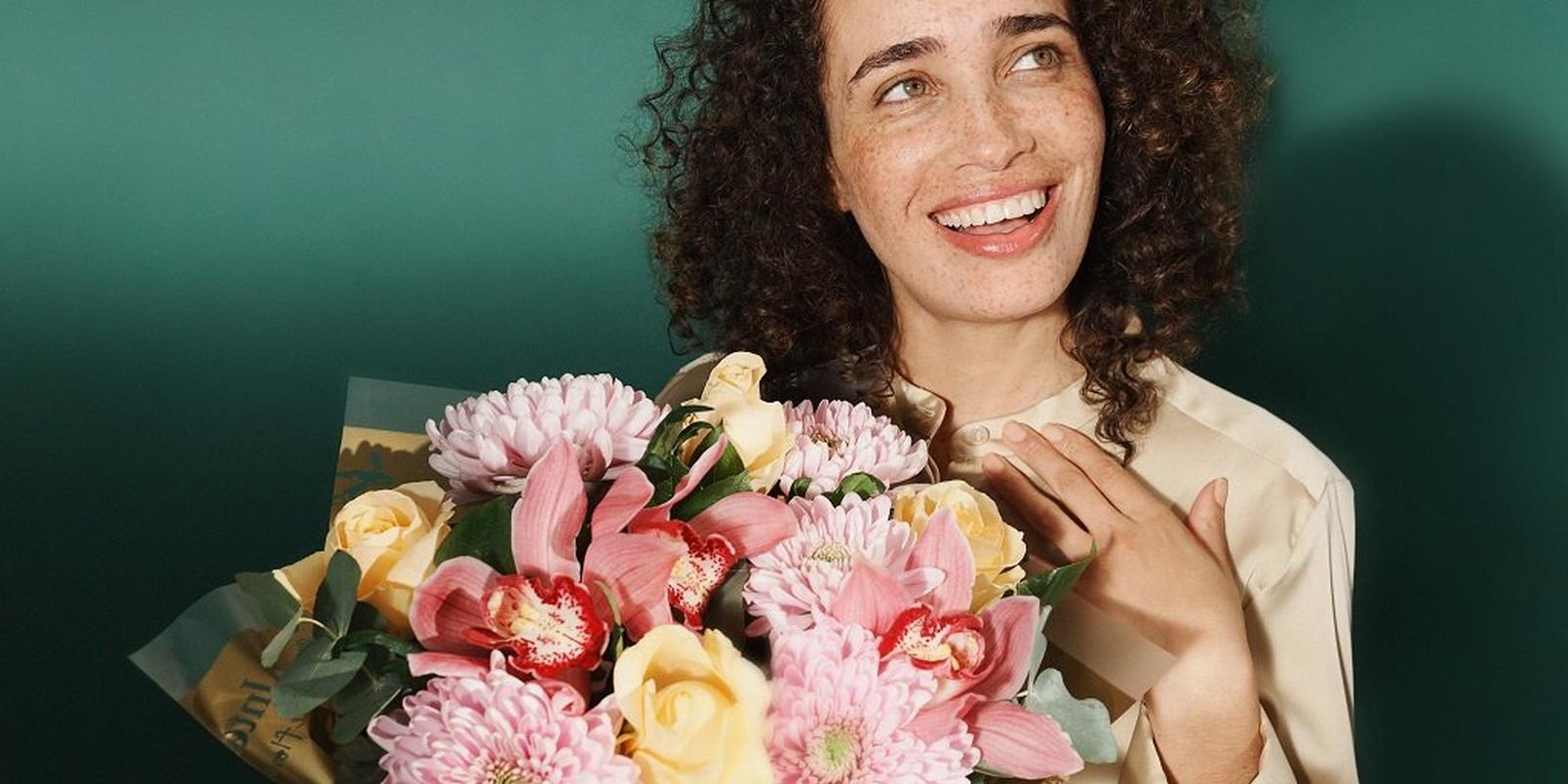 Say it with flowers
Flowers inspire genuine delight in recipients like no other gift. We've been in the business long enough to know not much beats the surprise of flowers arriving at your door, hey we invented the gesture! There is something so personal about a florist expertly creating your bouquet and then personally hand-delivering it to your loved one, it's what sets us apart from the rest.
Although red carnations are the traditional choice and they feature in many Mother's Day bouquets, they are just one of the many flowers which are suitable for the occasion. Springtime favourites such as tulips and classical feminine picks such as roses are also popular choices. Potted orchids and other exotic types are the perfect contemporary alternative as well as a lasting reminder of your love and affection.
You can show your appreciation with a bouquet of her favourite flowers or you can go the extra mile and select a bouquet that complements her style and personality or one that conveys a special message.
Top 10 most popular flower choices for Mother's Day
Carnation - admiration, deep love and affection.
Rose - love, gratitude, grace, admiration, and joy.
Sunflower - adoration, loyalty and longevity.
Gerbera Daisy - cheerfulness and innocence.
Tulip - perfect love.
Violet - innocence and love for the recipient.
Orchid - love, luxury, beauty and strength.
Lily - humility and devotion.
Freesia - innocence and friendship.
Alstroemeria - devotion and friendship.
Imagine the look of pure joy and happiness on her face when she opens the door to a bouquet of flowers with a special note from you. We also have a selection of Mother's Day messages to help you say "Thank you!" in a way which has a special meaning to you both.
A day to reflect and remember
Mothering Sunday is also a day of reflection and a reminder to look back and remember the mothers who are no longer with us. It's a day to honour their memory and to make sure that their light still shines upon us. Although it's a personal preference, some people like to take white carnations to the grave or commemorate her memory with a white bouquet of her favourite flowers.
Mother's Day can also be a particularly painful reminder of child loss and the lost dreams of becoming a mother. It's important to recognise that not everyone will be celebrating the occasion.
Sunday 31st March 2019 is also your chance to honour and celebrate the other mother figures in your life: grandmother, mother-in-law or step-mother. Gents, don't forget that this is the day to celebrate and honour the mother of your children too.
For Mother's Day, Interflora enables husbands, sons and daughters to give their loved one, whoever they may be, the feeling they deserve – the reassurance that they are so loved!