Home Decorating Ideas for Christmas
12th November, 2018
Dressing your home for Christmas is one of the highlights of the festive season. Whether you want to impress house guests or create a cosy setting for Christmas day, be inspired by these Christmas decorating ideas and transform your home into a winter wonderland.
MERRY MANTLE
You just can't beat a traditional fireplace arrangement at Christmas and this gorgeous design of white roses, tumbling ivy and hellebores (known as the Christmas rose) ticks all the boxes. Seasonal slices of oranges, apples, holly and pine create a scented long-lasting design, perfect for opening your presents in front of on Christmas morning!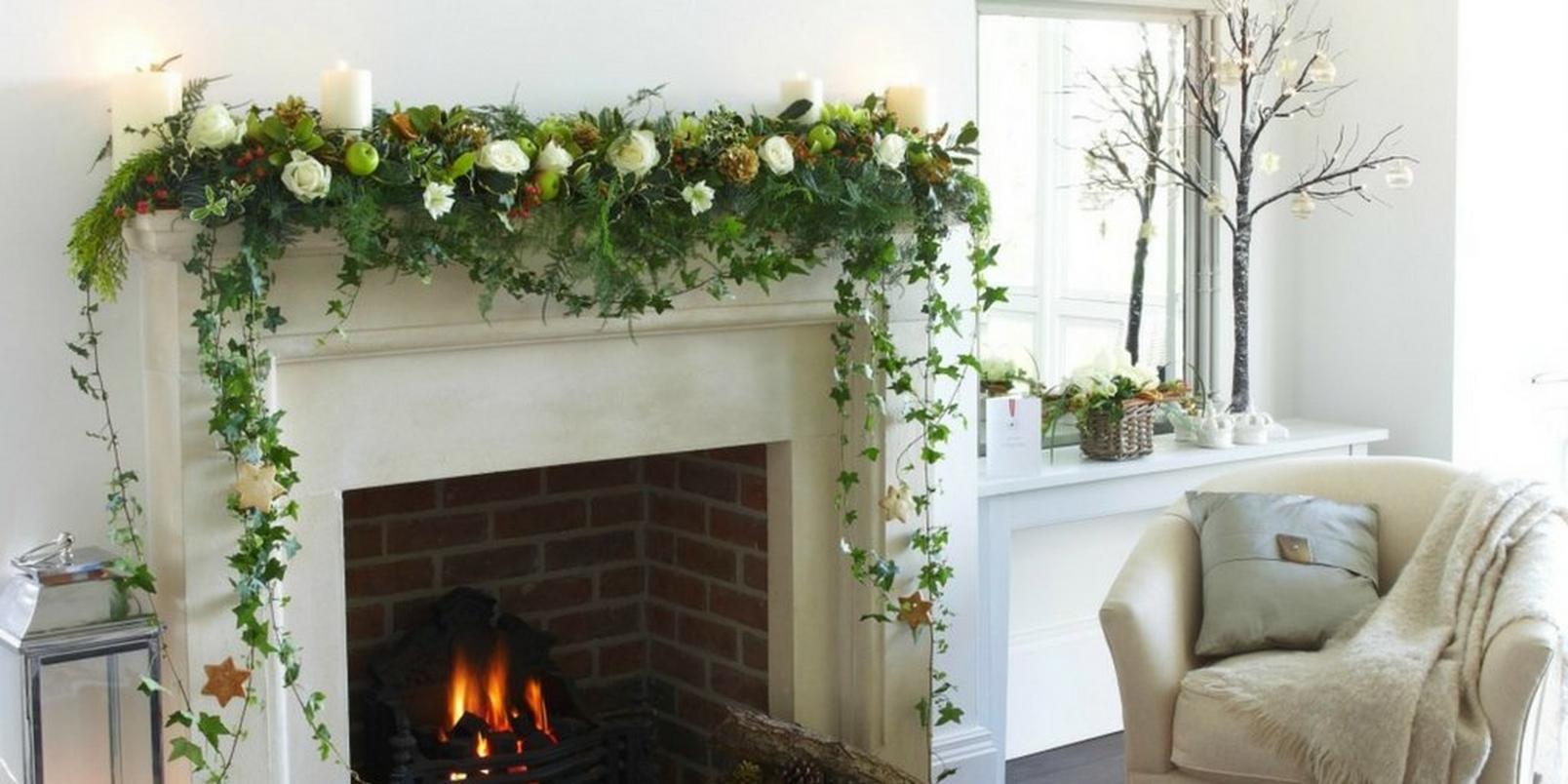 TABLE DRESSING
The Christmas table is without a doubt one of the focal points of the whole Christmas period. It's where toasts are made, crackers are pulled and the Christmas dinner is enjoyed. Make sure yours is dressed to perfection with a stunning Christmas table centrepiece made from fresh flowers and don't forget individual place settings for the final finishing touch.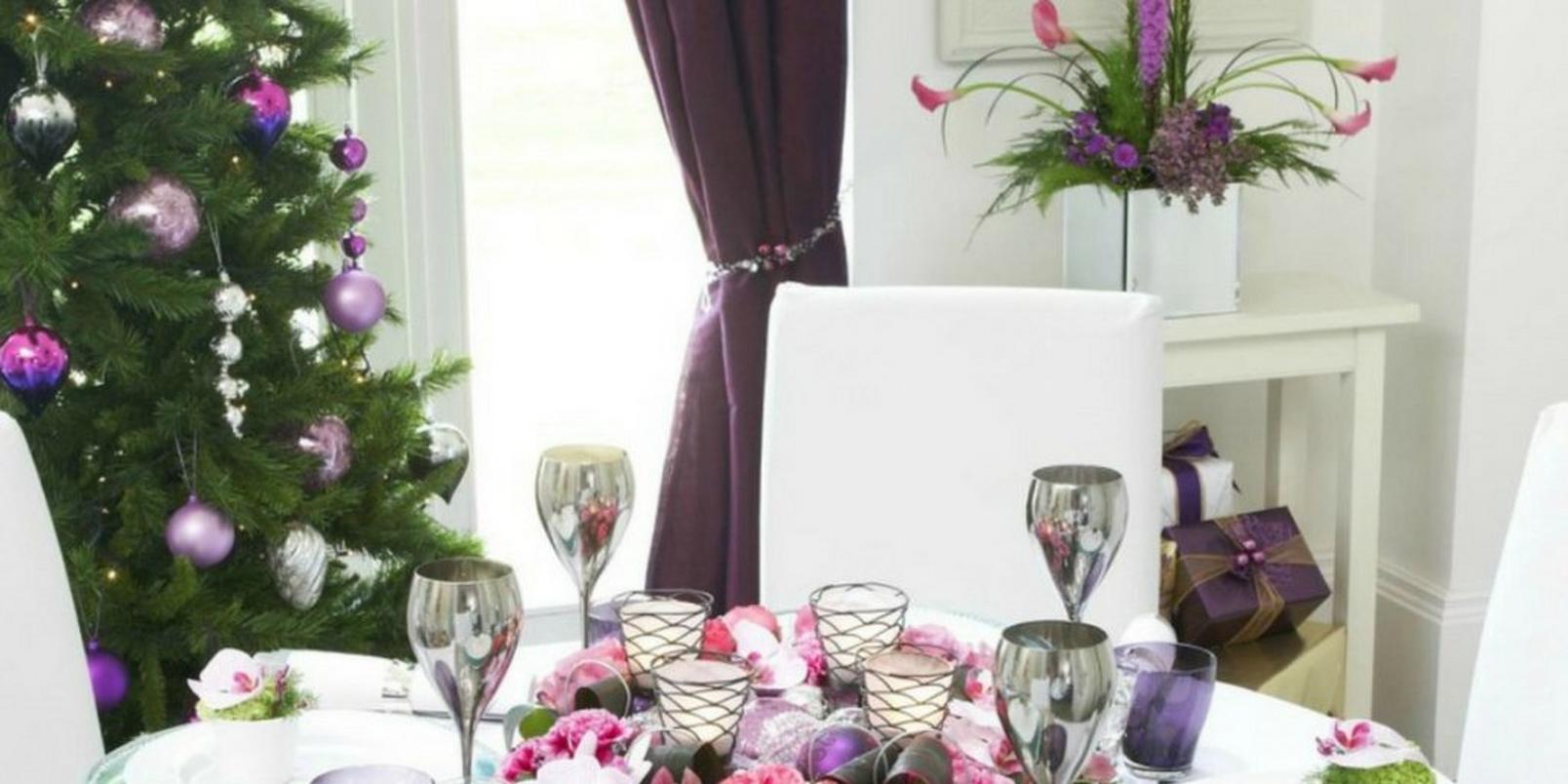 CHAIR CHARMS
Flowers aren't just for the mantelpiece or the Christmas table. These stunning chair backs combine holly, berries and blue thistles, together with sumptuous red roses and are sure to wow your dinner guests on Christmas day. The perfect way to add decorations to a dining room without getting in the way of the meal itself!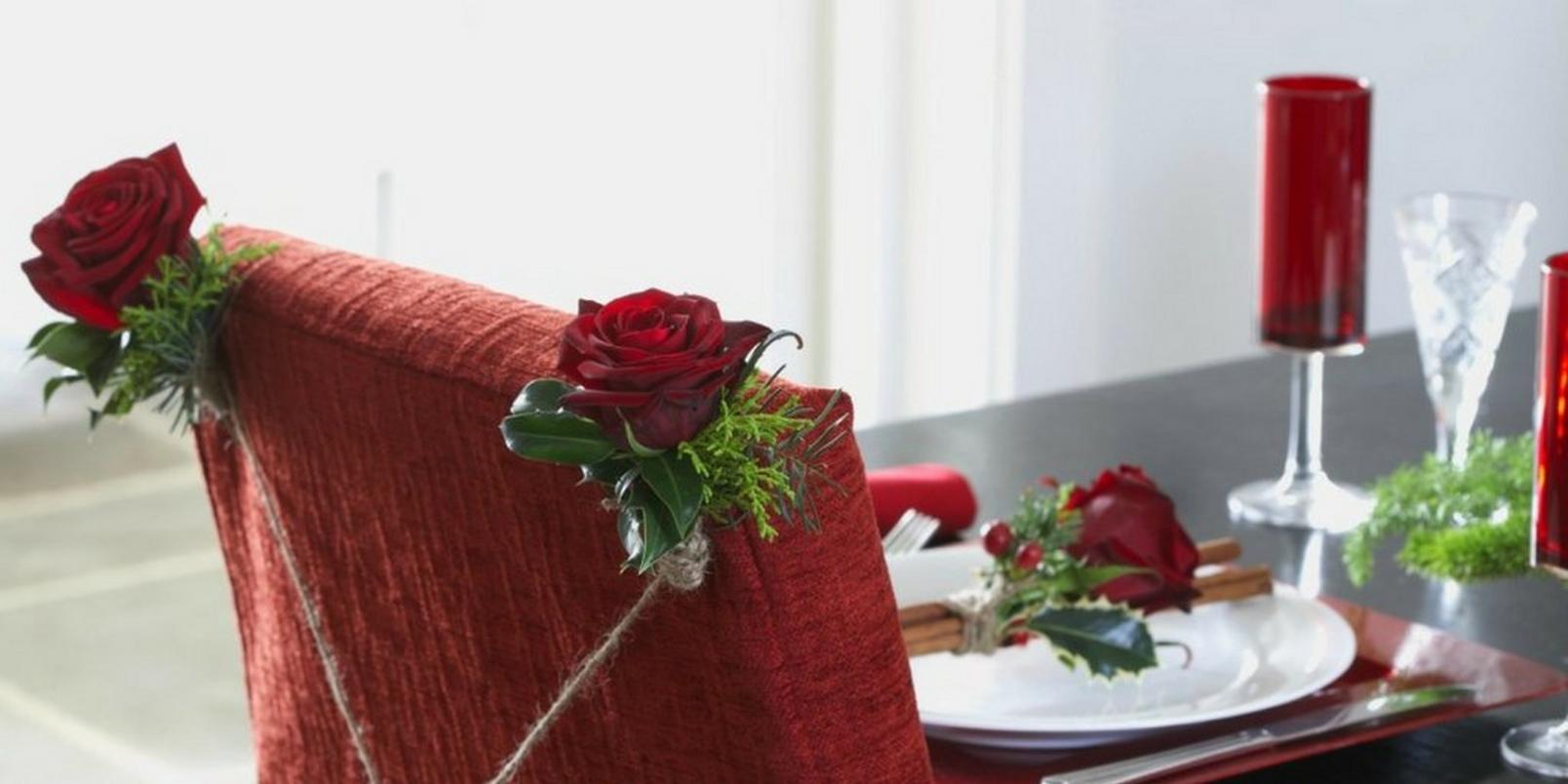 FESTIVE FAVOURS
The perfect place setting that every guest will want to keep as a memento! This decorative place setting has been created by binding a single red rose onto cinnamon sticks and adding a flourish of seasonal berries.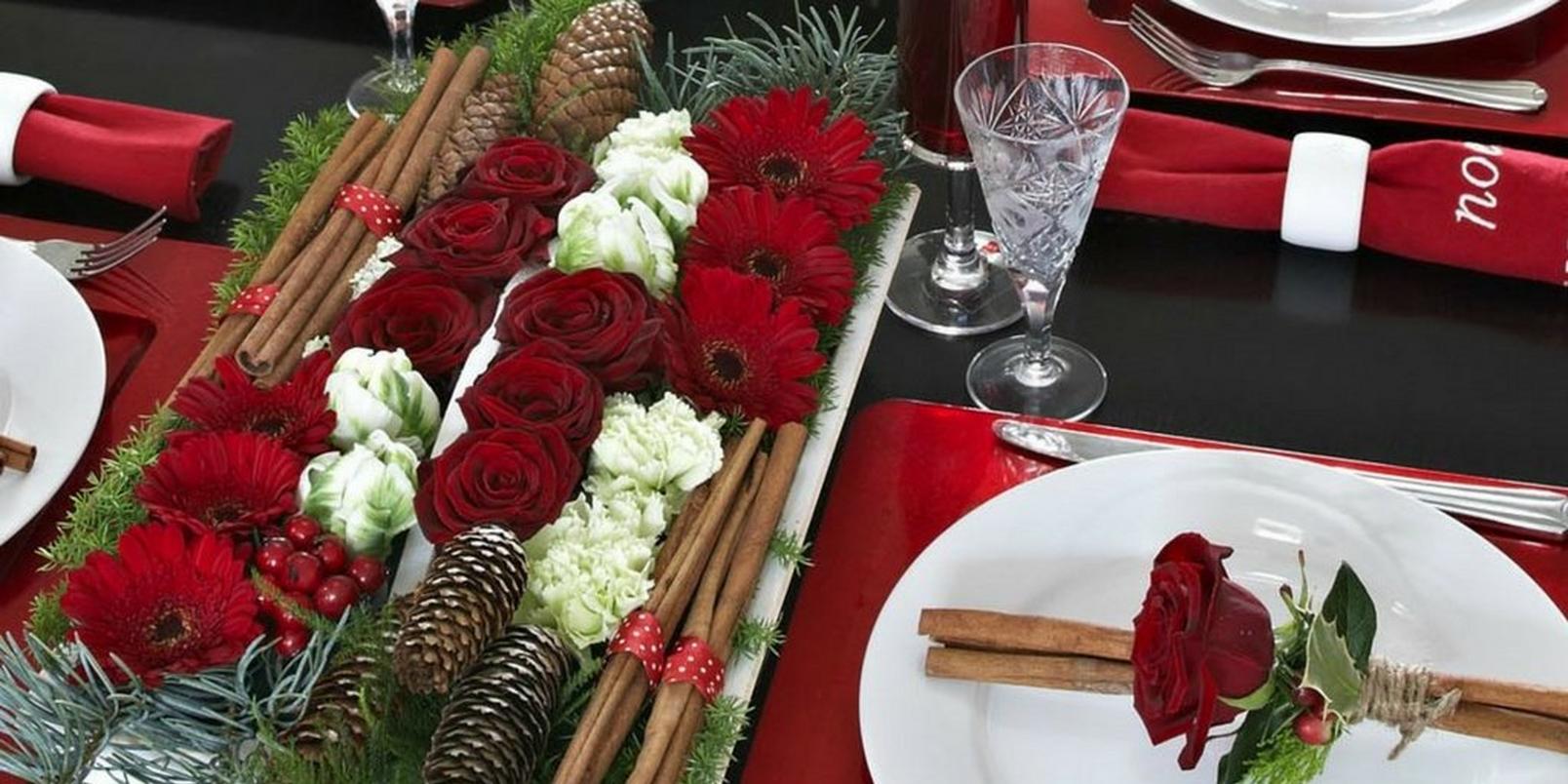 FLORAL BUNTING
Forget the tinsel, floral bunting is the new must-have Christmas accessory. Decorative heart shaped bunting has been designed using glittered roses, berries and foliage and suspended from delicate ribbon.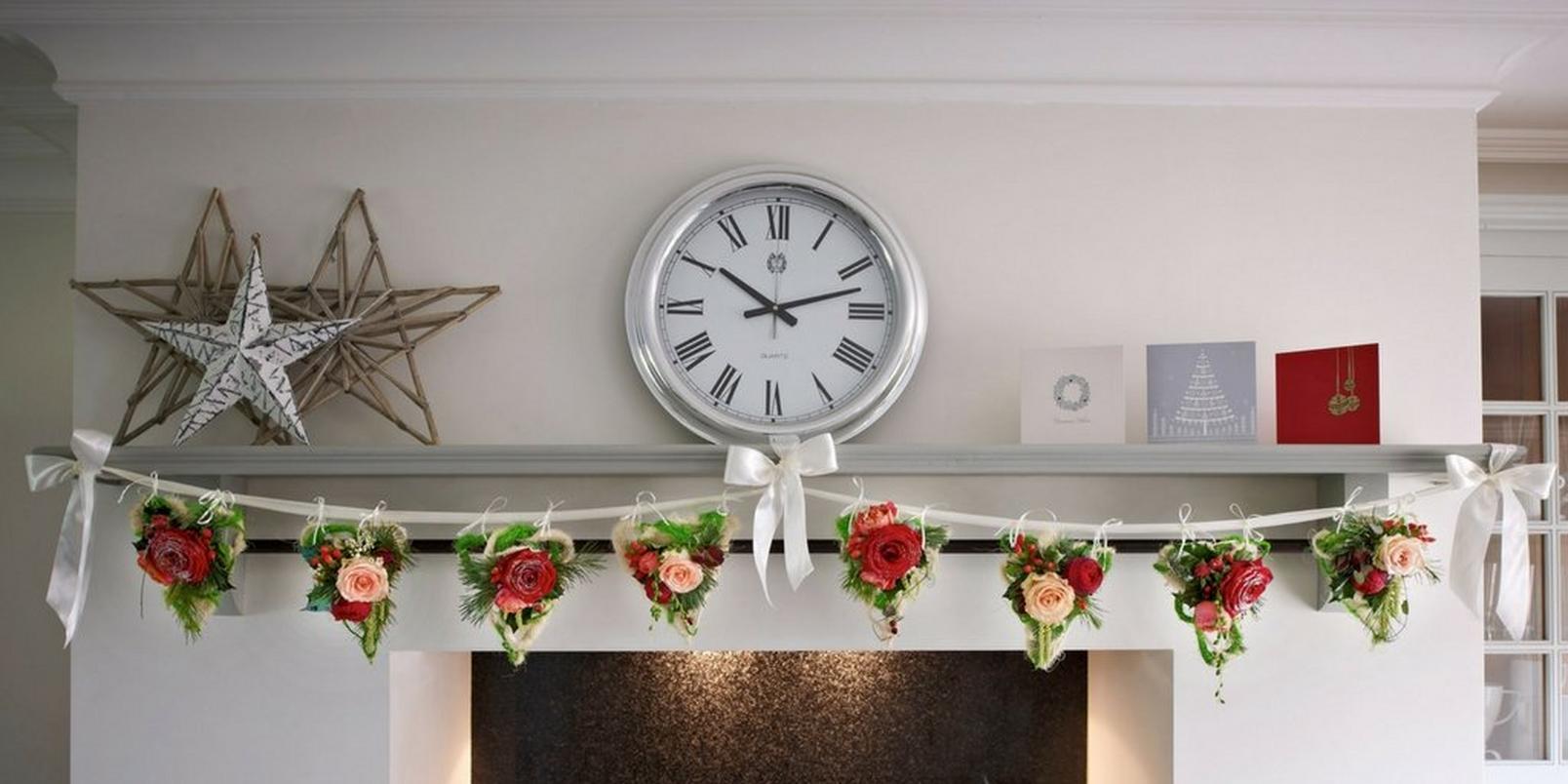 PERFECT POMANDERS
Decorations with a difference - these fresh flower and foliage pomanders are hugely versatile - they can be designed to complement almost any colour scheme and hung practically anywhere. Add a touch of mistletoe to yours to create the perfect kissing ball.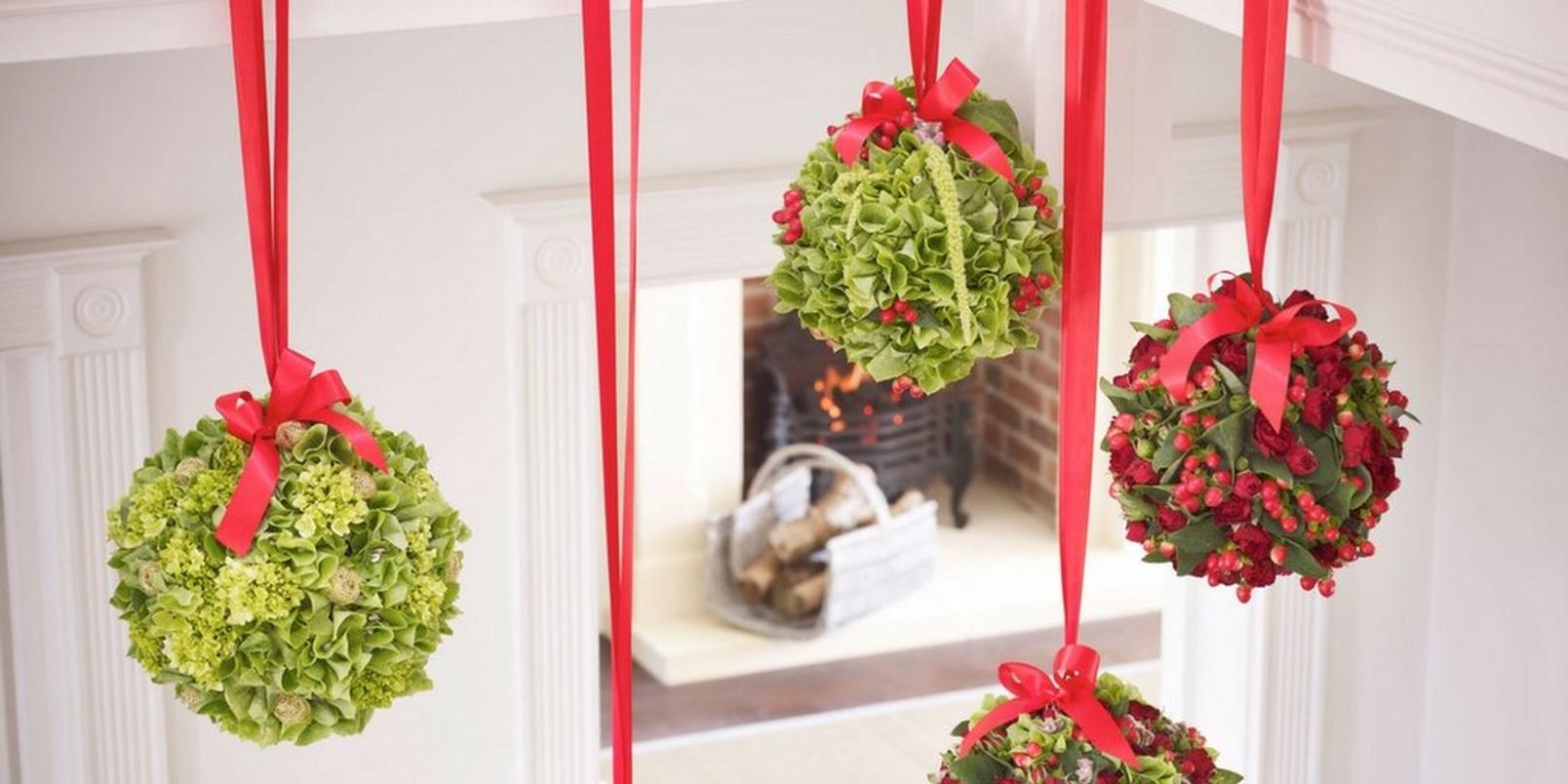 STAR OF WONDER
Break away from the traditional circular Christmas wreath with a star shaped design. Red Naomi roses and the striking Choco Vanda orchid have been linked together with strands of ceropegia and senecio herrianus to create this amazing design. Get more Christmas wreath ideas here.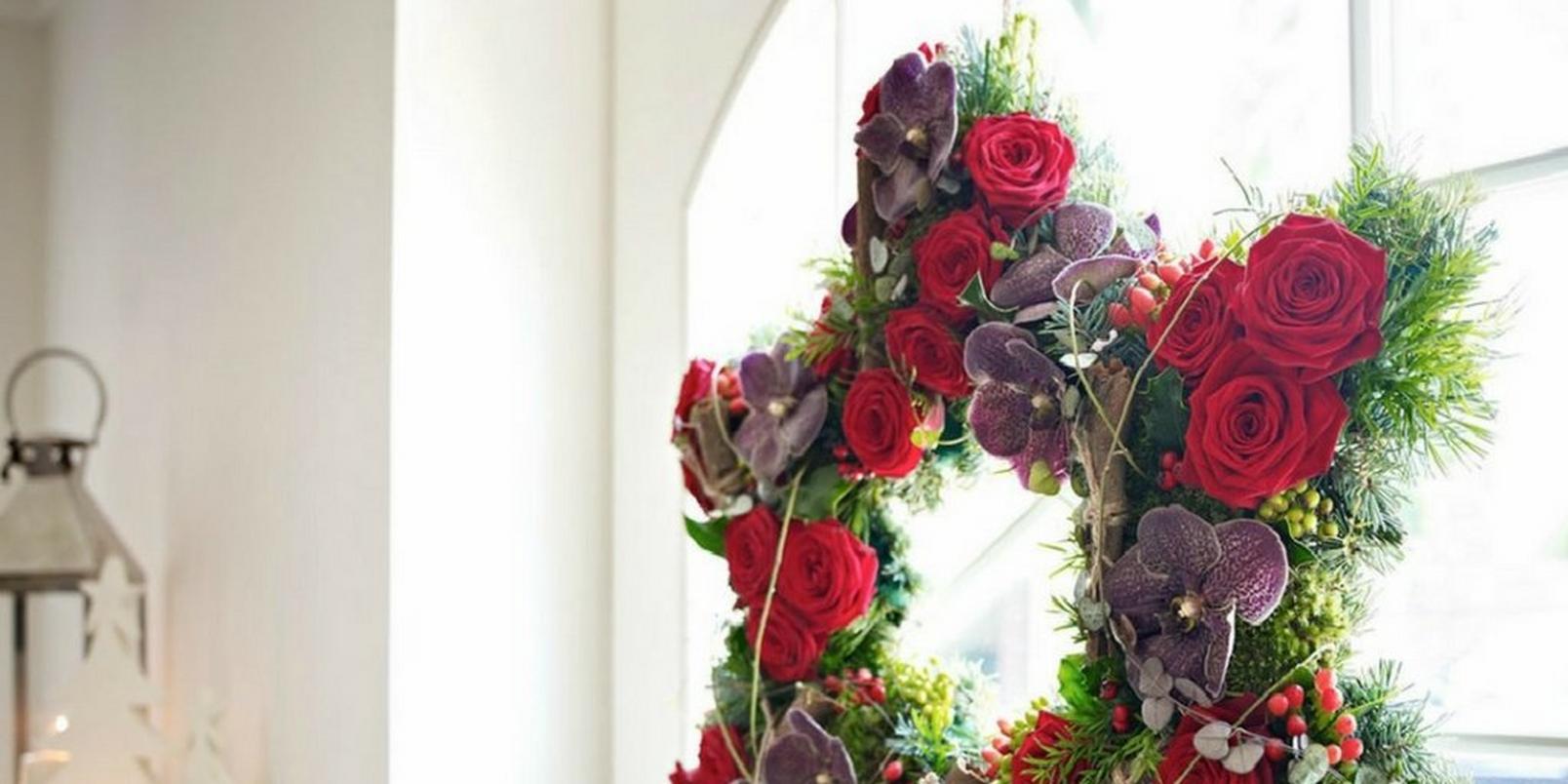 STAIRWAY TO HEAVEN
A festive garland is a real staple in the Christmas decorator's armoury. This stunning example has been created using seasonal foliage including spruce and holly and flowered up with dramatic red roses, hypericum berries and gorgeous gilded seed heads. Sprigs of lavender and the inclusion of cinnamon sticks fill the room with the scent of Christmas.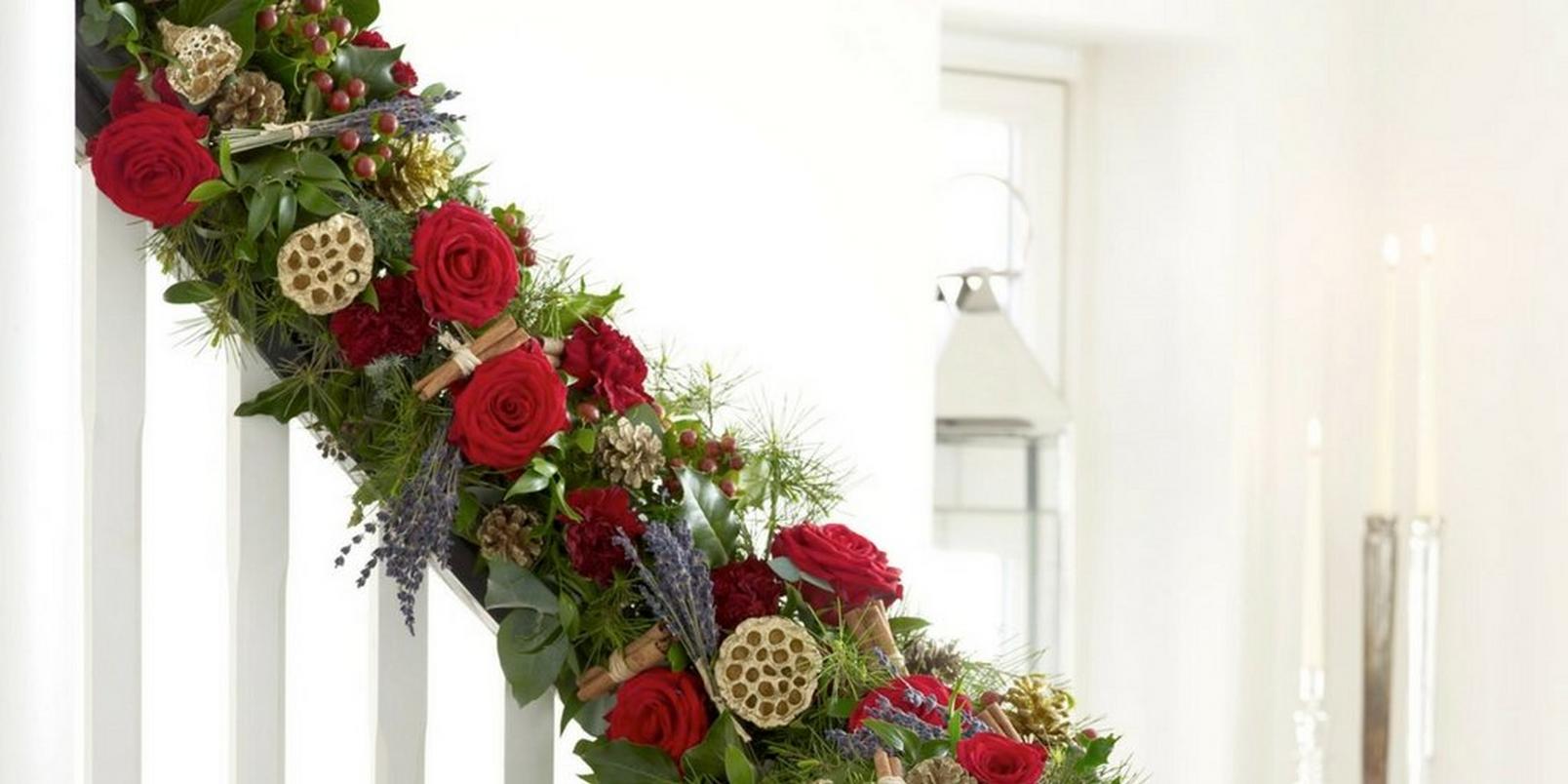 DECK THE HALLS
Not even the hallway escapes a makeover at Christmas. This stunning candle arrangement will really wow your festive visitors. We love the co-ordinating wall sconces too!