For same day delivery order before 3pm.
Shop Now.
Kind-to-the-planet. Beautifully presented in eco-friendly gift wrap.
Eco-friendly
Occasions

Funeral & Sympathy

Flowers

International

Same Day

7 Easter decorating ideas for flower lovers
4th March, 2021
Making our homes a lovely place to be has become very, very important since the pandemic and with another celebration at home coming up (aka Easter), it's time to get decorating again.
Luckily we have plenty of Easter decorating ideas to help lift the spirits. Just making, or planning one of these Easter decor projects, is a great distraction from the topsy turvy times we're living in. Mother nature even lends a helping hand this time of year, with beautiful spring flowers popping up all over the place. We know we might be a little bit biased, but flowers really are a wonderful way to bring seasonal joy indoors – they're versatile, easy to get hold of and of course they're gorgeous.
Convinced Easter decorations are a good idea yet? Of course you are! Now all that's left is choosing which ones. Here are a few ideas for inspiration.
Easter wreaths are just the thing for spring
During the pandemic doorsteps have become the place to be so it's only right they get an Easter makeover. There are all sorts of wreath worthy spring flowers ready to bring joy to the neighbourhood, like tulips, anemones or ranunculi. Who says wreaths are just for Christmas? Just remember to spray your wreath with water every few days to keep it fresh, and pop it in a garage or shed if a cold snap is forecast.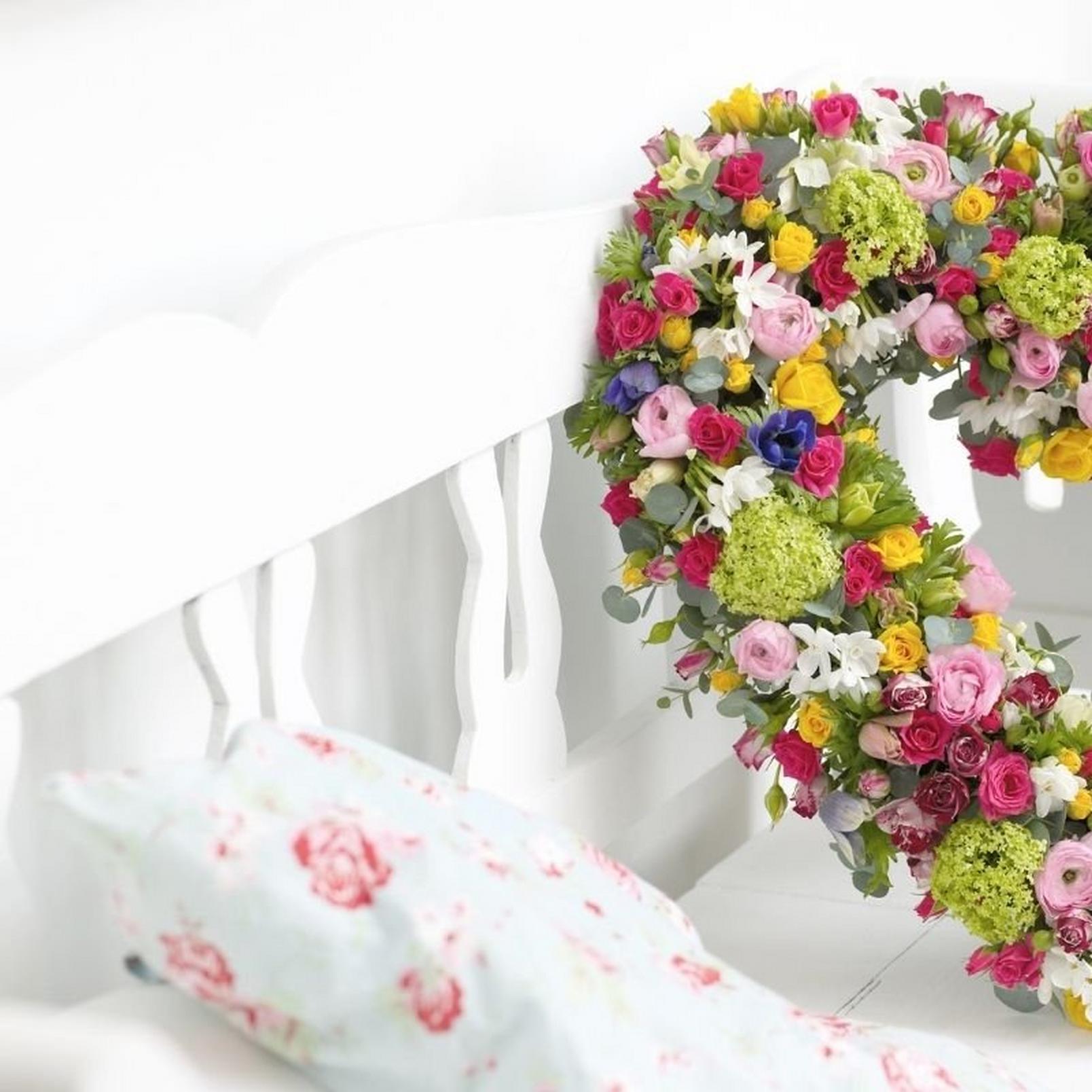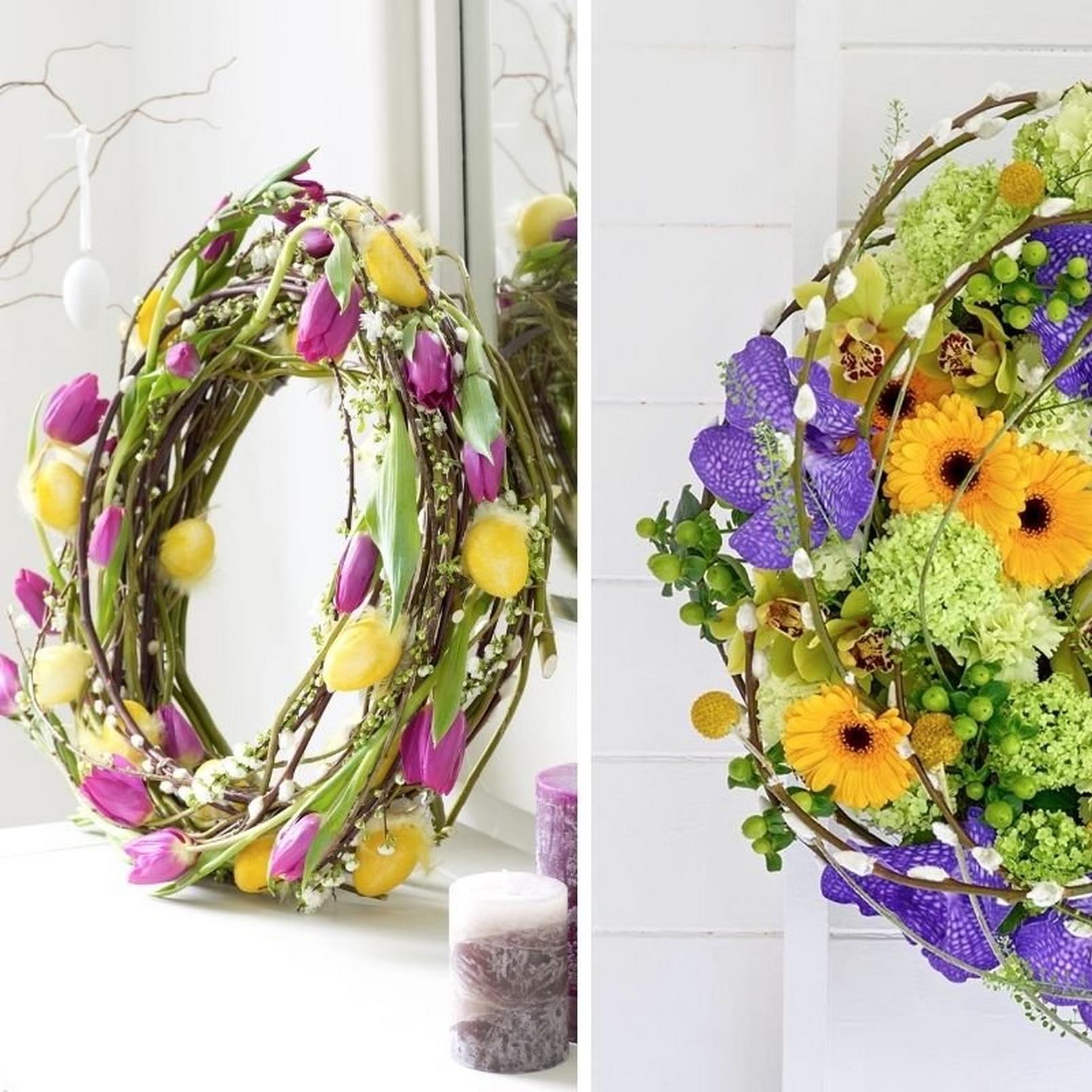 Top the table with Easter blooms
Easter lunch might be smaller than planned this year, but it's still the focus of Easter celebrations and it deserves a proper centrepiece. Top the table with a stunning seasonal arrangement and you'll soon feel the joys of spring.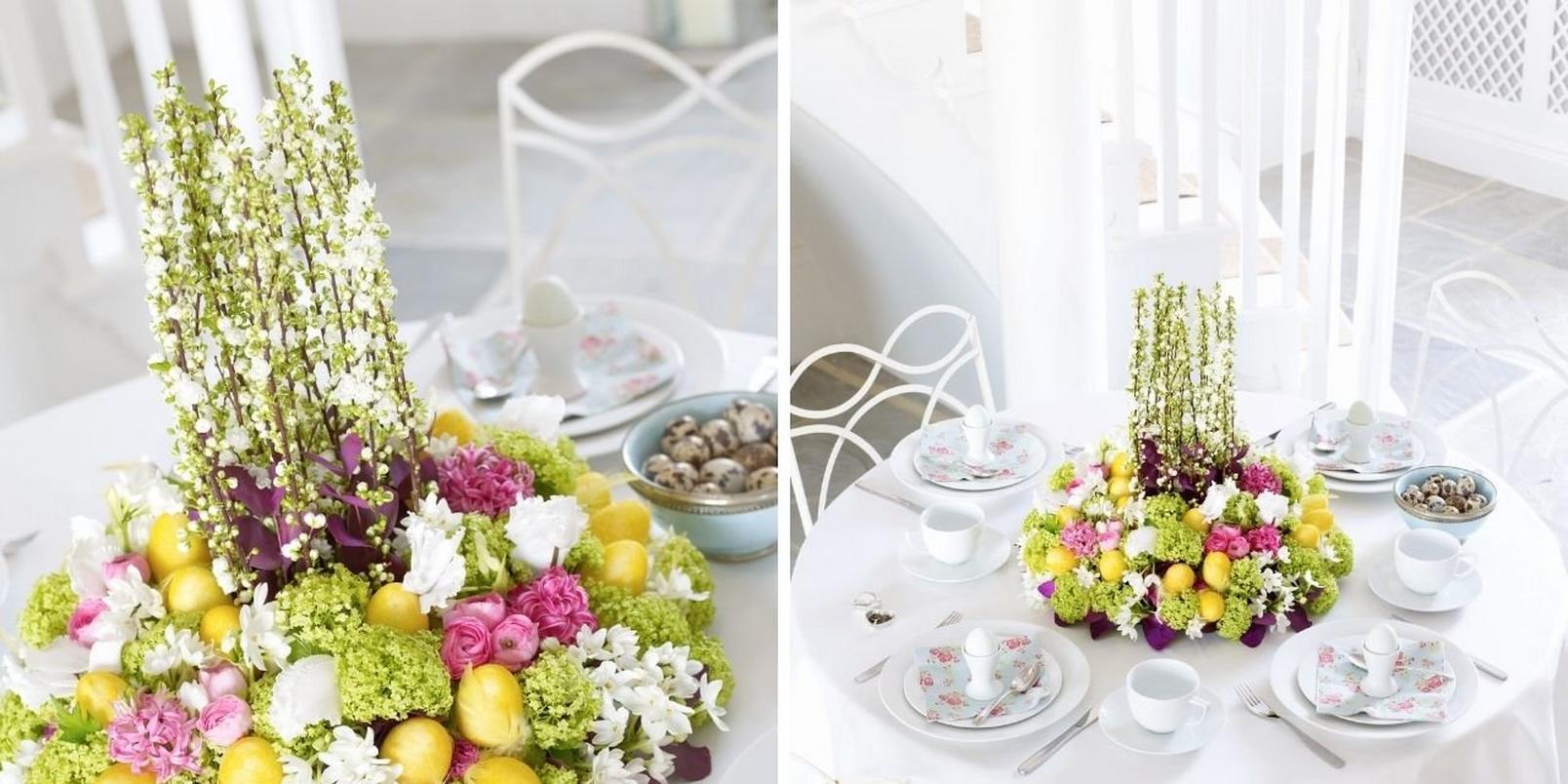 Go all out with an Easter tablescape...
One of the biggest interior (and Instagram) trends at the moment is tablescaping. It's like dressing a table only supercharged. It's a celebration of beauty, colour and drama. And it creates the perfect place to come together and toast to brighter days ahead.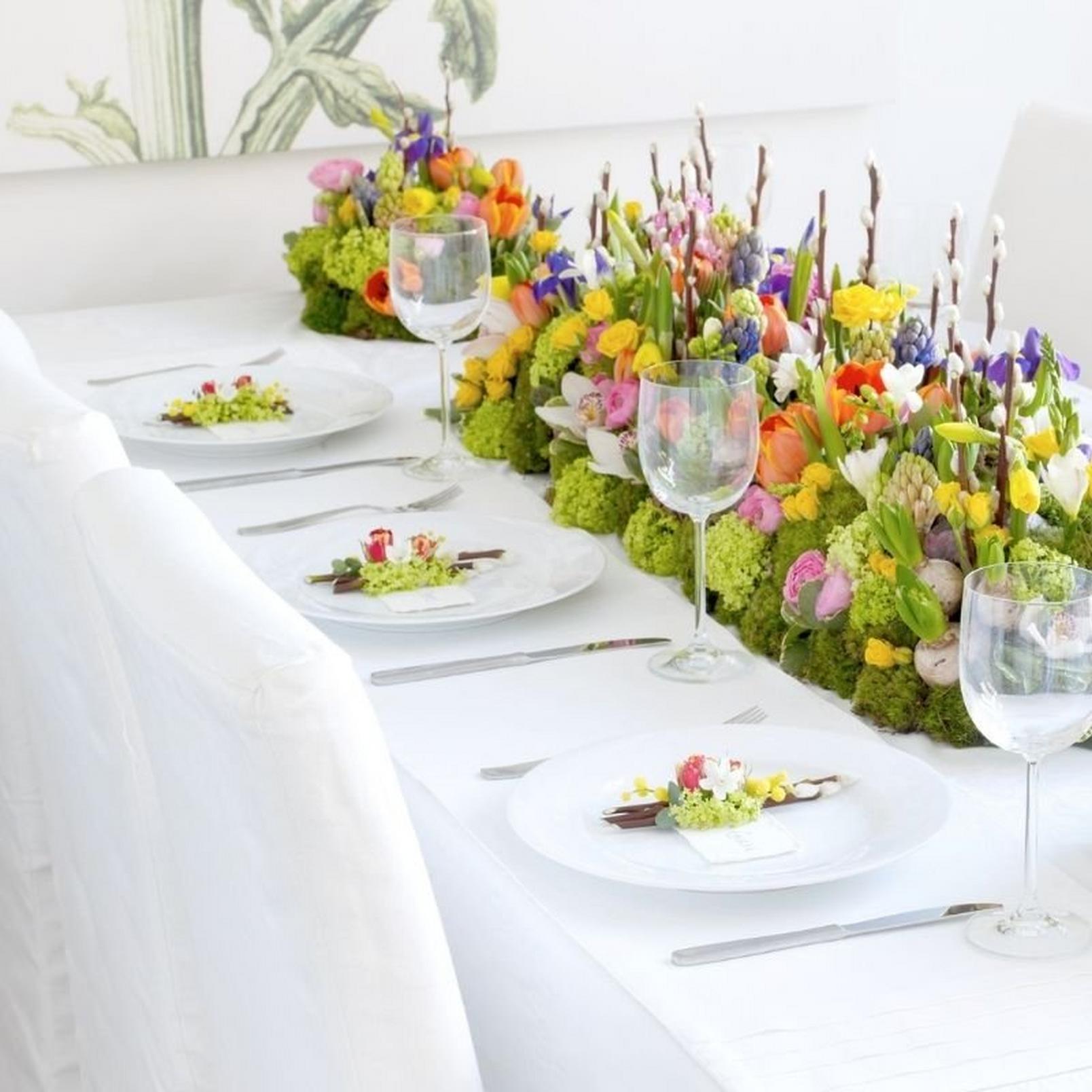 Or create one yourself
If you can't stretch to a florist made tablescape, have a go yourself. We created this one using a simple tablecloth, a runner, and assorted containers (jam jars work well) filled with spring blooms tied in little bunches, known as posies. Then we added a few chocolatey treats, it is Easter after all! Want to know more? Read our Easter tablescaping post.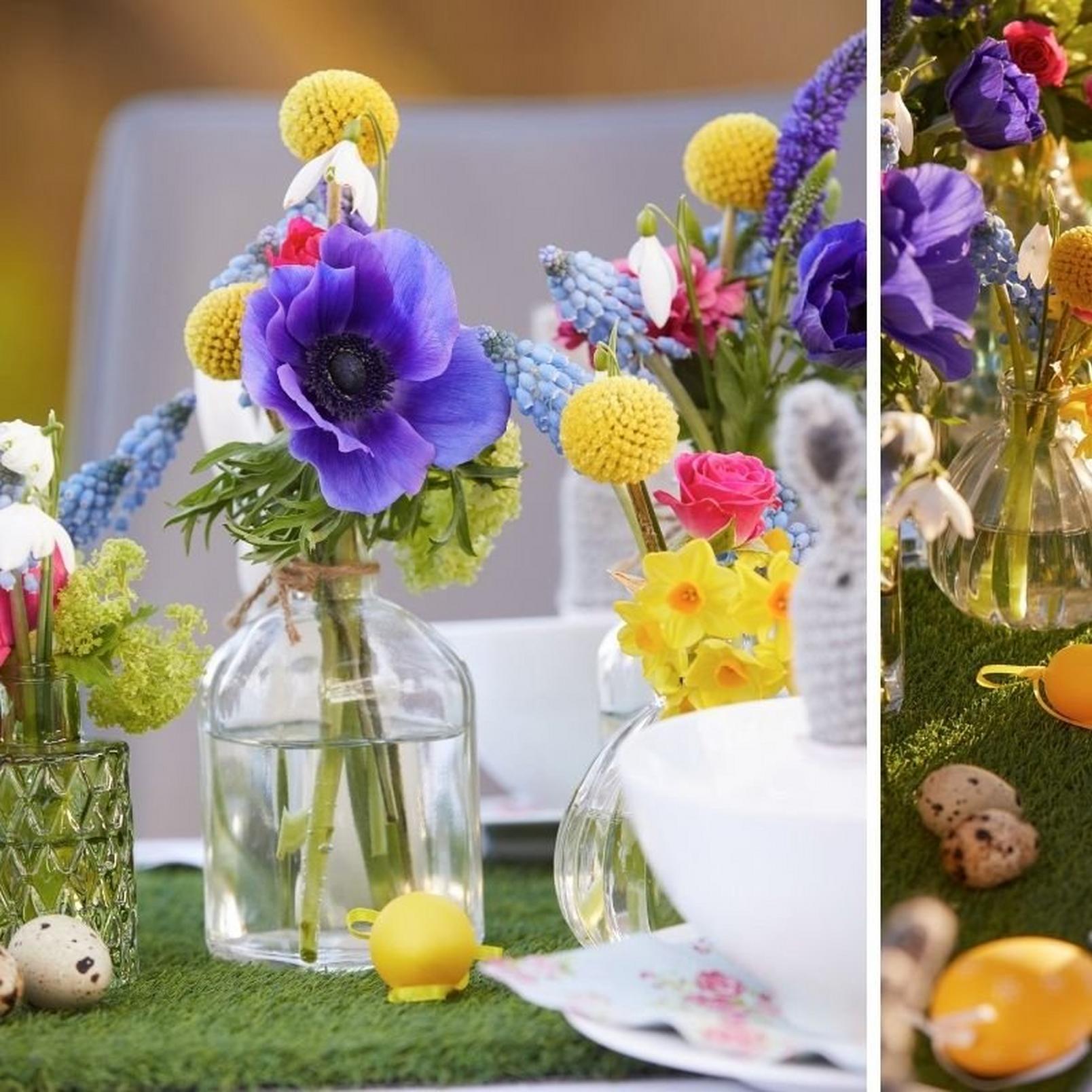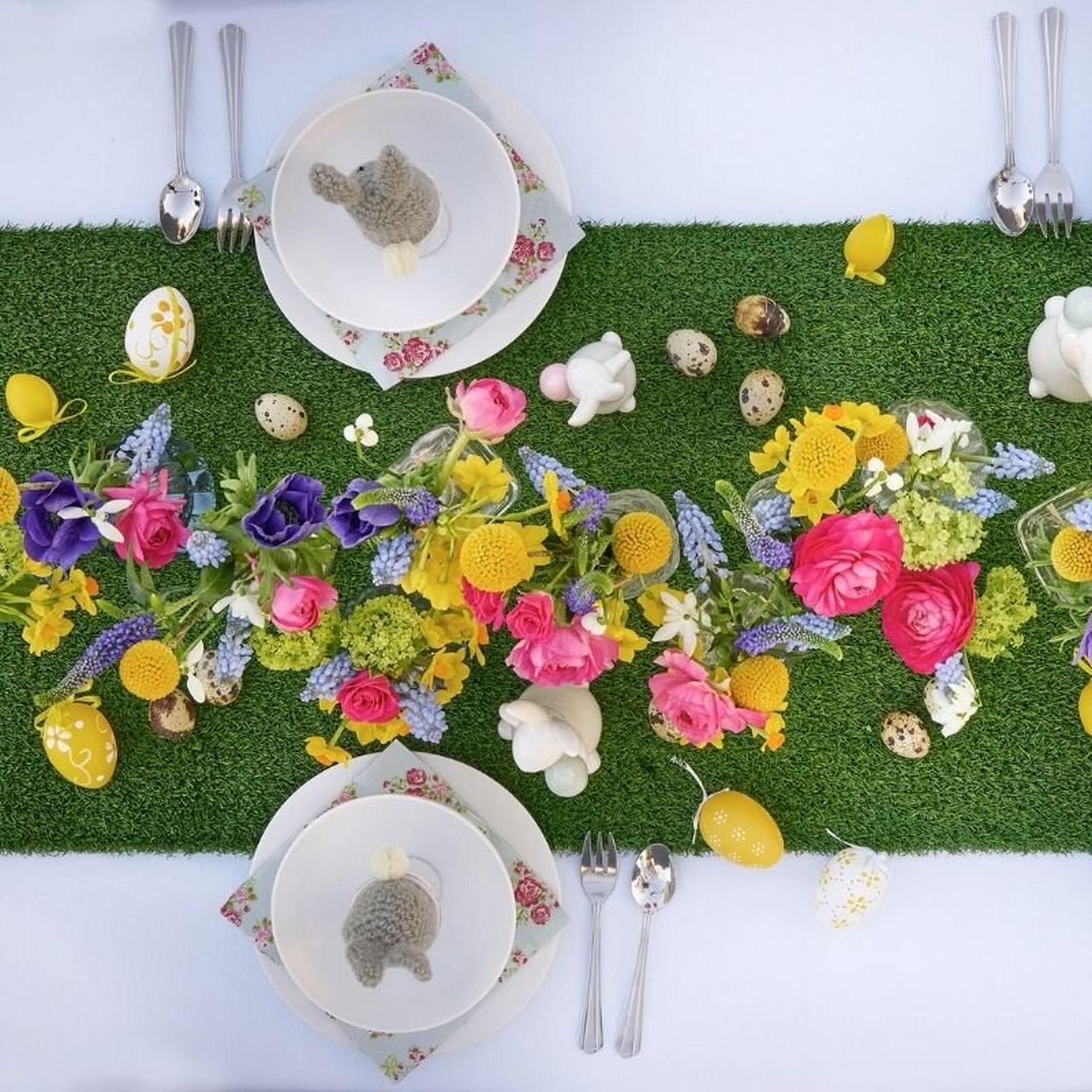 It's all in the detail
You don't need to go all out with your decorating to spread Easter joy. Small details can be enough to brighten up your home (or, if you do go all out, details can really bring all the decor together). Little touches like name cards for place settings and party favours for the family will bring extra joy this Easter.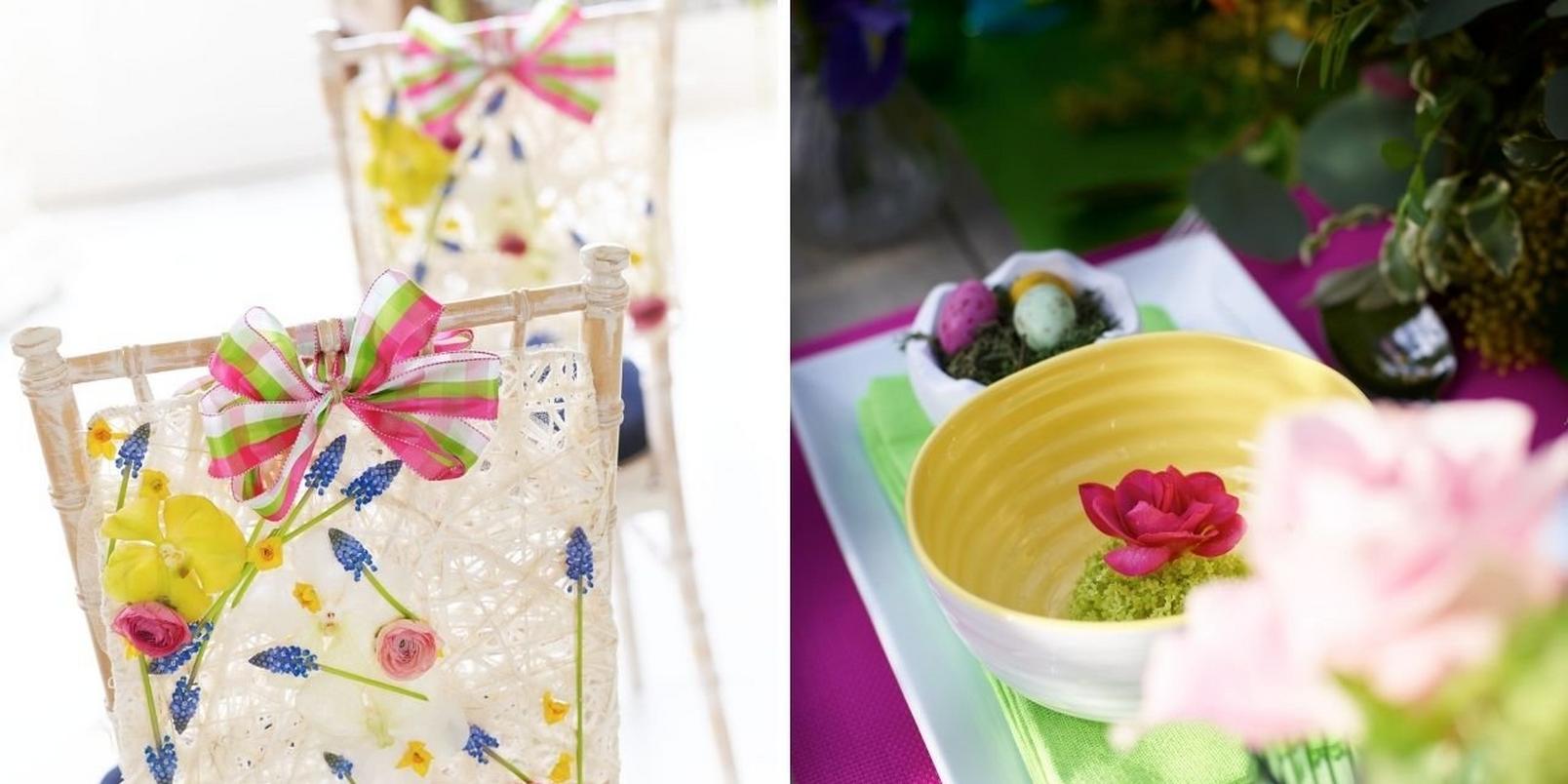 Easter trees are an interior must-have
Hear us out, because decorated trees aren't just for Christmas. Easter trees have become a real interior trend over recent years, and they offer a lot of joy for just a little effort. They're so easy to create at home – pick up some pussy willow or magnolia from your local florist, pop it in a heavy vase and decorate with pretty painted eggs hung on bright ribbon. It really is that simple!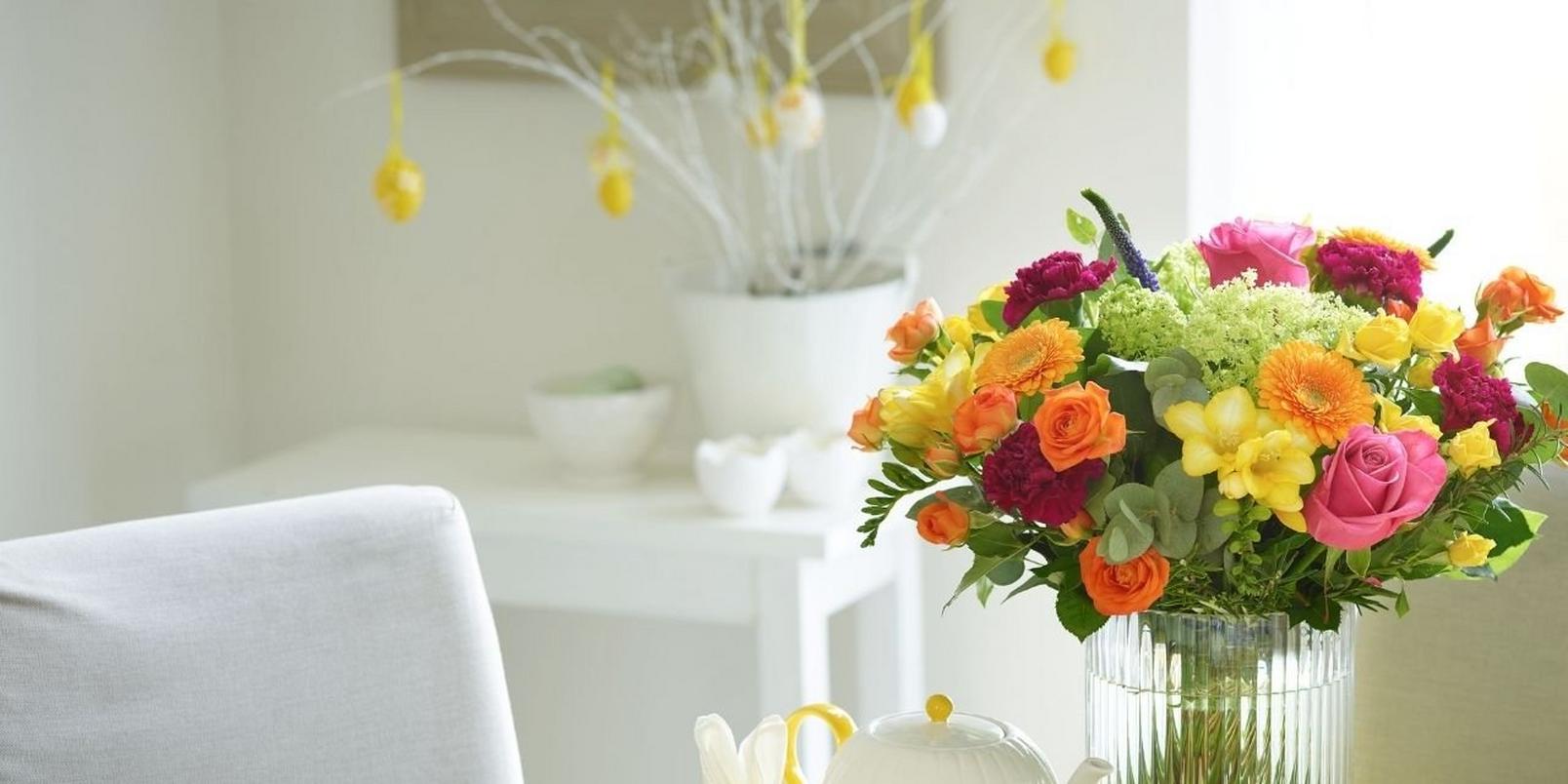 Bring spring in with a vaseful of seasonal blooms
While we're talking simple, a stunning bouquet really is the easiest way to feel full of the joys of spring. A vase bursting with spring colour and fragrance will brighten your day whenever you see it. And it's as easy as a few clicks, waiting for a friendly florist to deliver, snipping a few stems and popping it in a vase.