Empower flowers - gender inequality bouquets highlight shocking statistics
22nd February, 2021
Every year International Women's Day offers up the chance to celebrate wonderful women everywhere – to thank them, recognise them and appreciate them. But International Women's Day was a day forged from struggle, so it is still a day to shine a light on the challenges women face and the fight (so far) for gender equality. Because it is not a battle that's been won.
Inequality in 2021
Despite the long struggle for women's rights, you'll still find gender inequality nearly everywhere – including here in the UK. Women are still underpaid compared to their male counterparts, they're still overlooked for top jobs, and they're still a rarity in boardrooms across the business world. And the issue isn't limited to the workplace. Women face inequality at home, in politics and in public life.
So, to help raise awareness that gender inequality is still very much a reality, for International Women's Day this year we're putting our flowers to work to bring shocking statistics to life.
Made up of white and red roses, our International Women's Day bouquets are a stark visualisation of just how often women are overlooked and outnumbered. These bouquets definitely aren't pretty.
Only 1 in 20 CEOs are women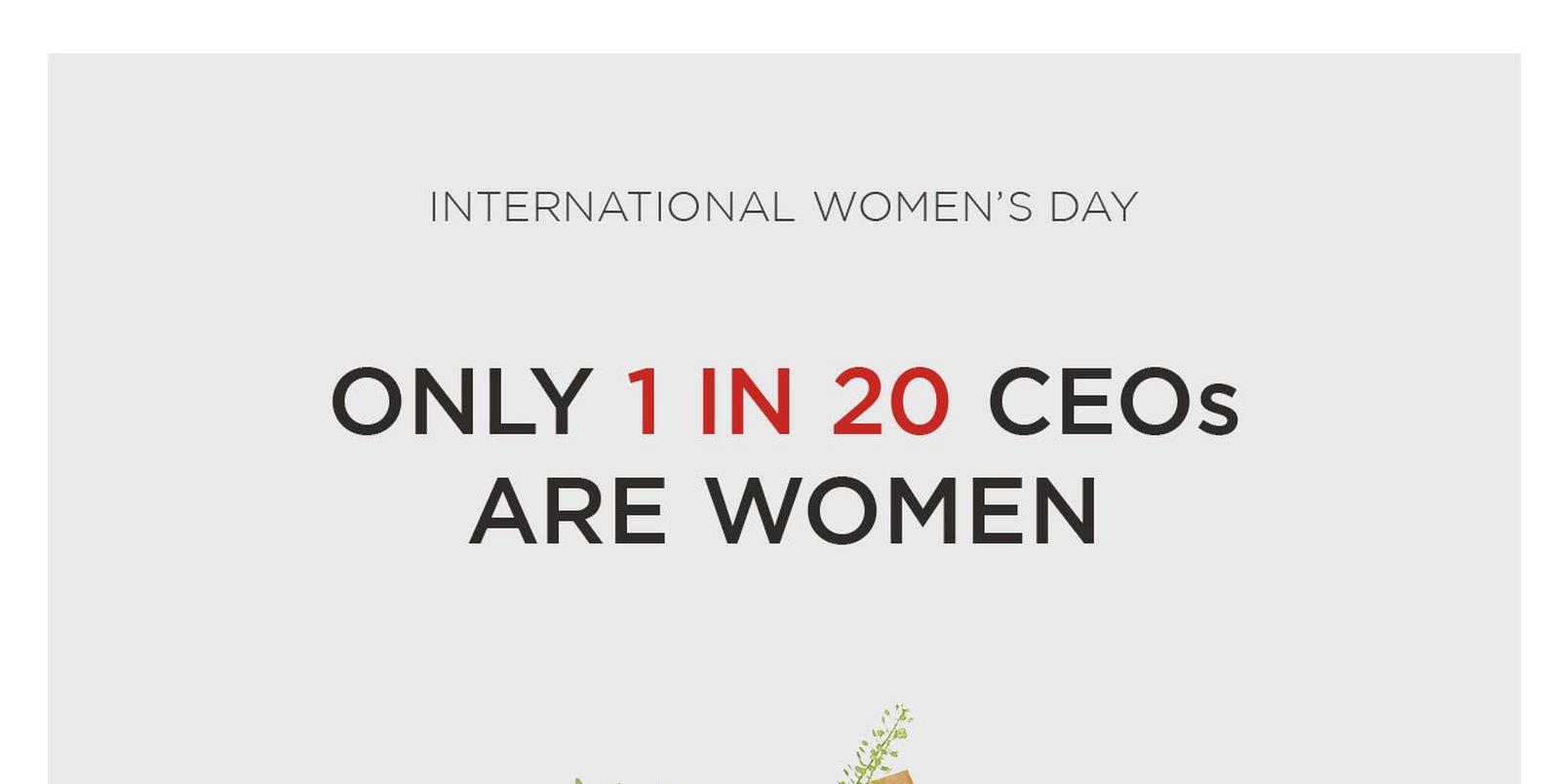 While there have been several high-profile women who have made it right to the top, only 1 in 20 of the CEOs heading up companies in the FTSE 100 are women.
We have been so inspired by Whitney Wholfe Herd, the 31-year-old CEO of Bumble, who became the world's youngest female self-made billionaire, we've designed The Equal Power Flower Hand-tied exclusively for International Women's Day 2021.
75% of NHS staff are women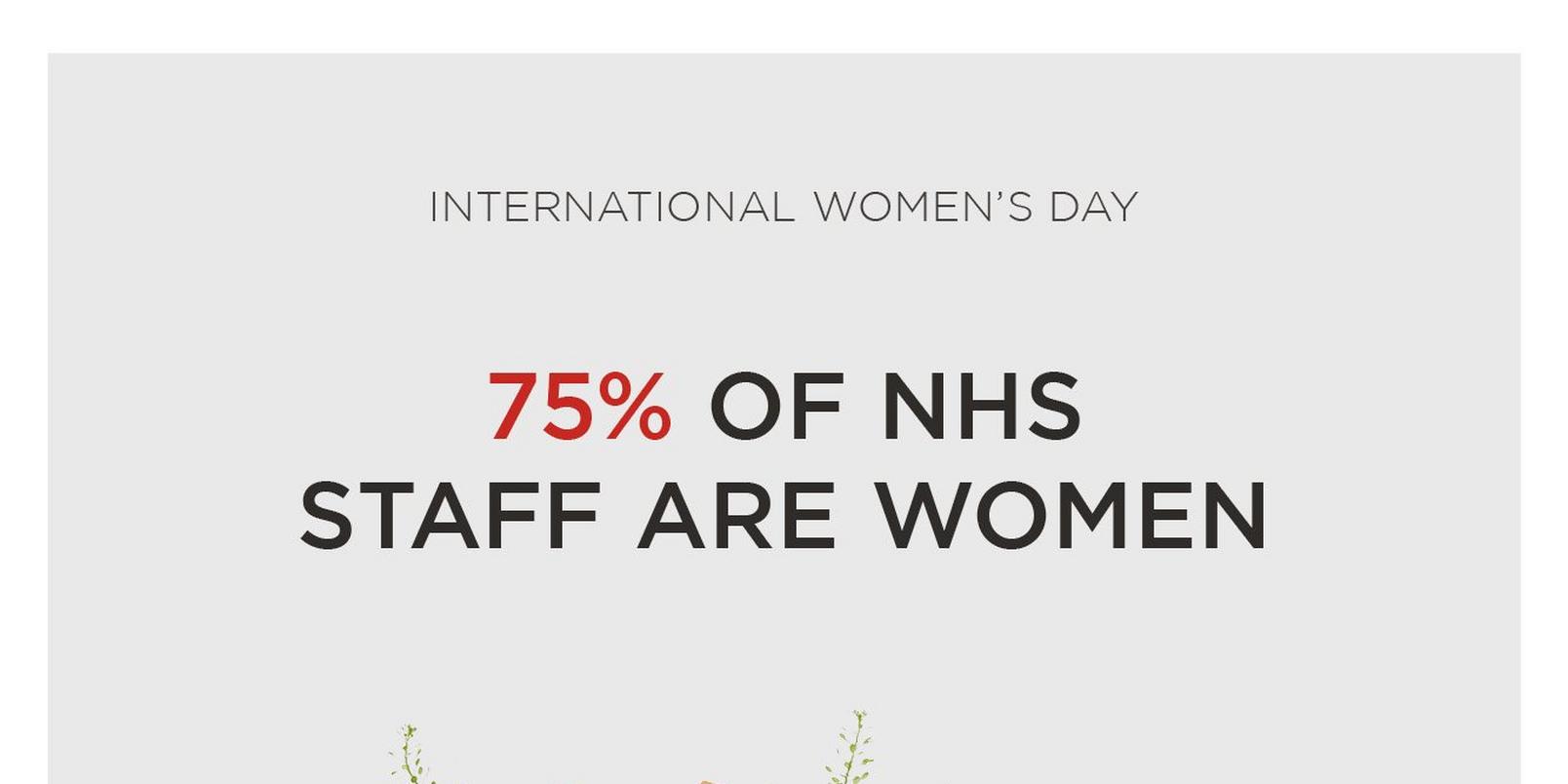 75% of the NHS workforce are women, meaning in 2020 and 2021 it's women who have been key to fighting the coronavirus on the front line in the UK.
Yet while our health service is made up mostly of women, they make up only 45% of salaried doctors in England and less than a quarter of senior doctors, meaning they are underrepresented in professional and senior-level roles.
Women would need to work 36 extra days to earn the same as men in 2020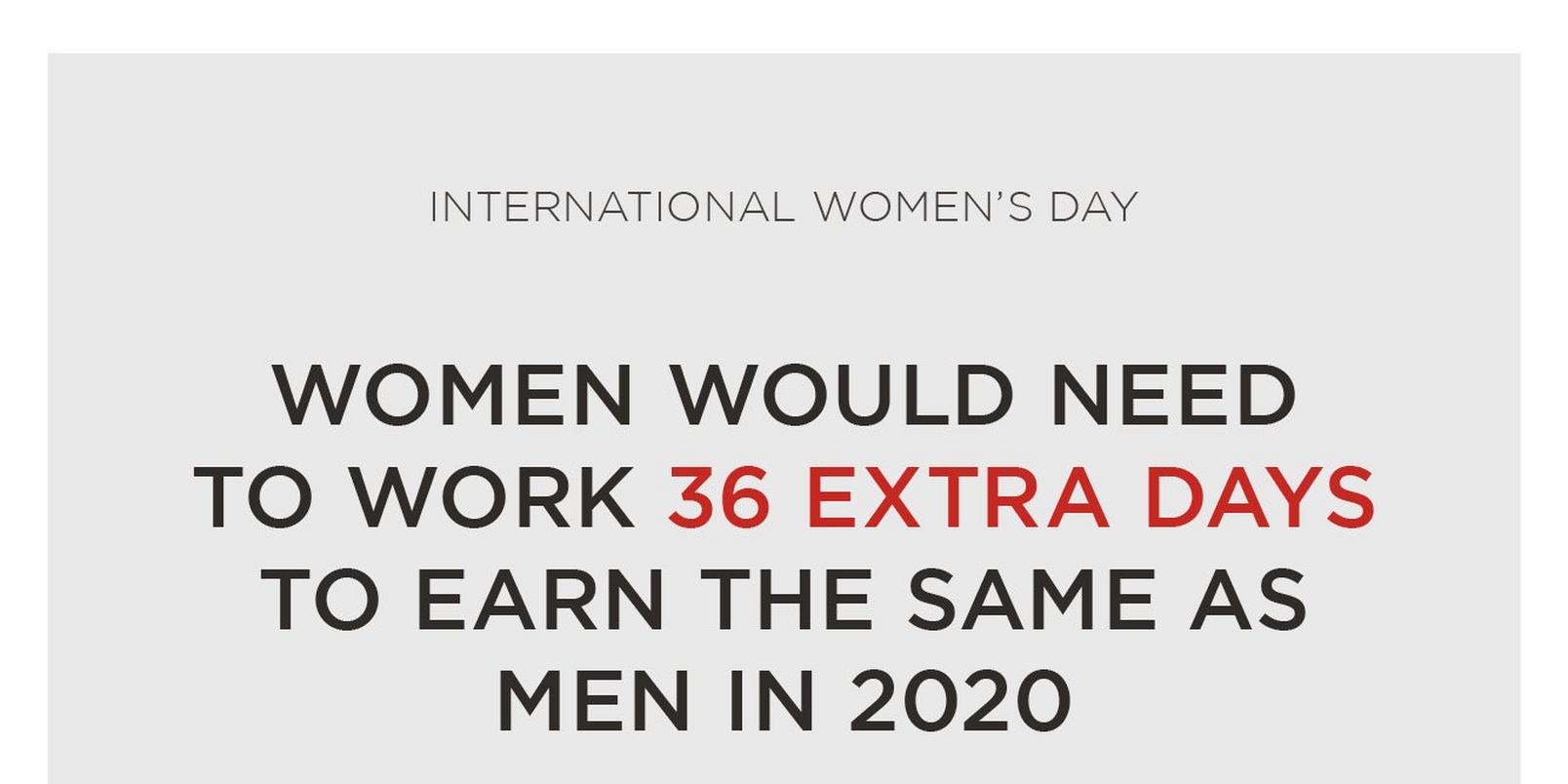 It is no secret that women still earn less than men for the same amount of work but you may be shocked to hear that women would need to work nearly 900 hours extra a year to earn the same as men. The gender pay gap has been an issue for a long time and experts believe the imbalance is only getting worse, not better.
Only one-third of MPs are women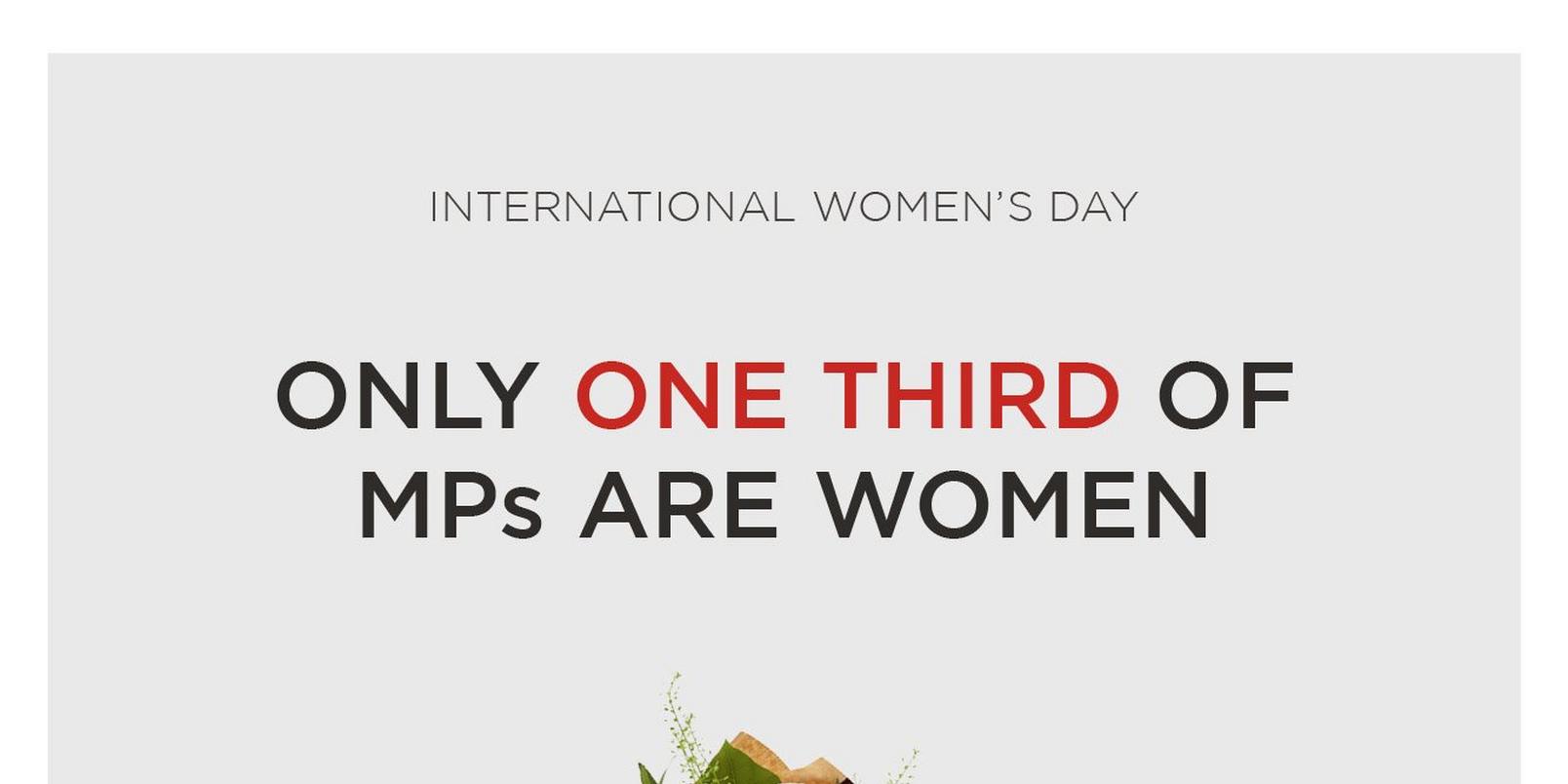 Just 34% of UK MPs are women despite, according to the last consensus, women making up 51% of the country.
Only 7.4% of Fortune 500 companies are run by women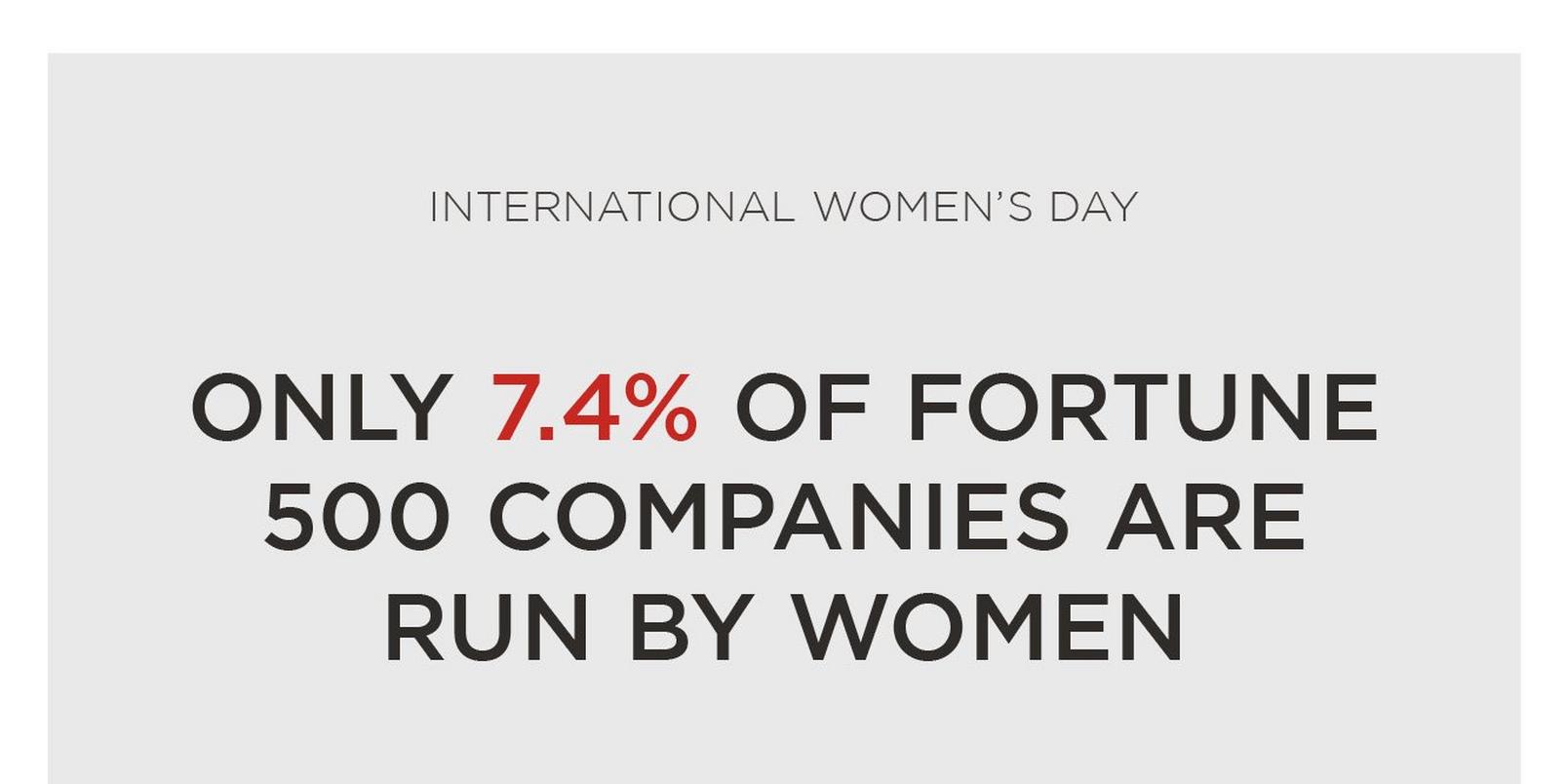 Only 7.4% of the companies on the American Fortune 500 list are run by women, showing there is still a long way to go to achieve equality between the sexes in the corporate world.
Only 6.1% of current world leaders are women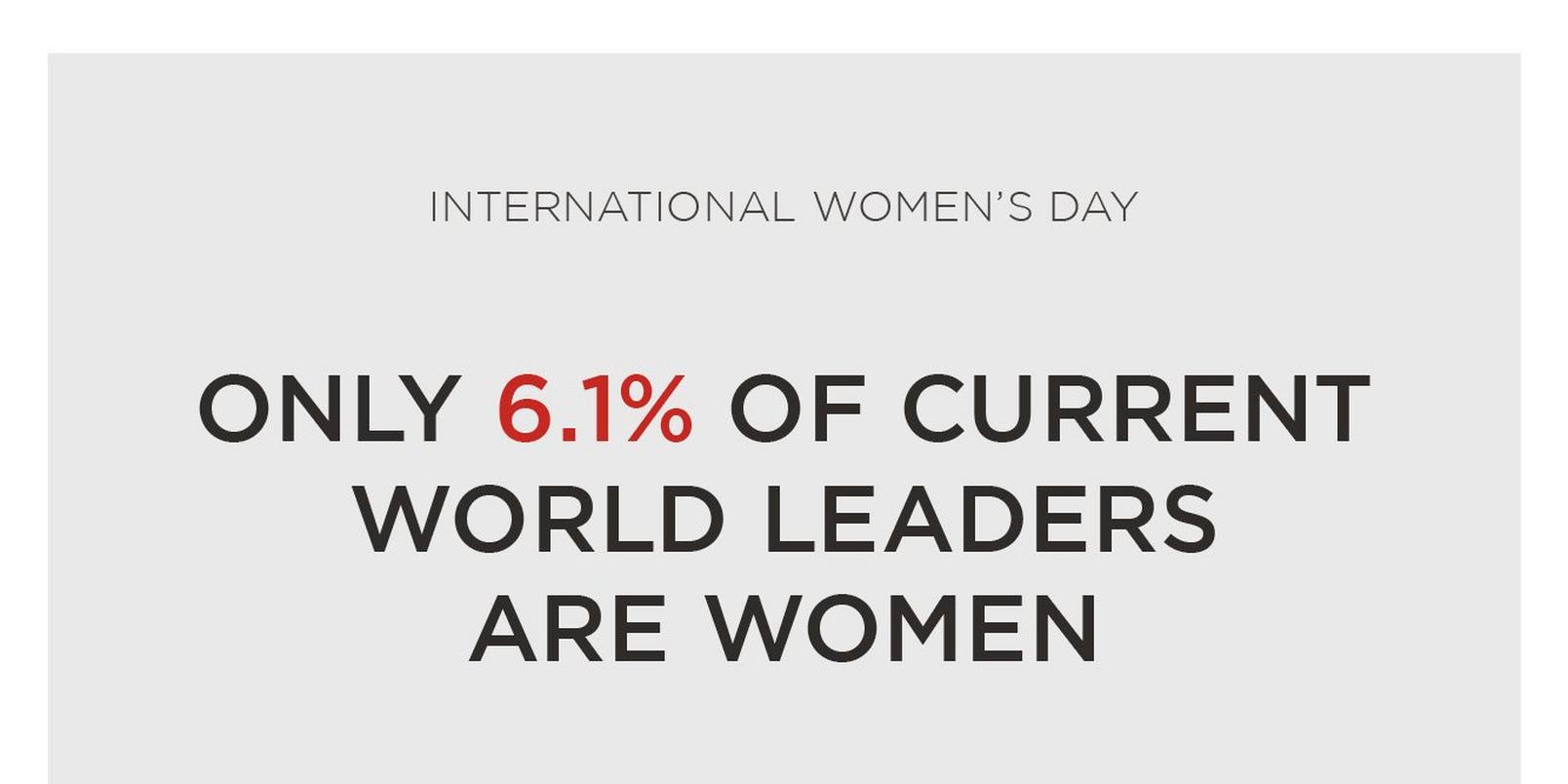 A recent study has revealed that just 12 out of 195 countries have a woman as the head of their government. Although this figure has almost doubled since 2000, there is a long way to go before there is gender parity.
References:
All data is correct of February 2021.
(And remember, if you would like to celebrate the wonderful women in your life it, we've got blooms for that