Flowers: A Gift So Special
9th September, 2019
Their birthday is coming up, it's in the diary; it's the same date as last year, and every year before that since they graced this world with their presence. You might even be more excited than them, because you want to make sure they have the best birthday ever! And that's because they mean the world to you, right?
Distance can sometimes get in between (and you don't want to send them a brown box), but that doesn't mean gestures need to take a hit. We don't like to brag (no, really we don't) but our super-skilled network of local artisan florists deserve the PR, quite frankly. And they can close that gap logistically between you and the recipient.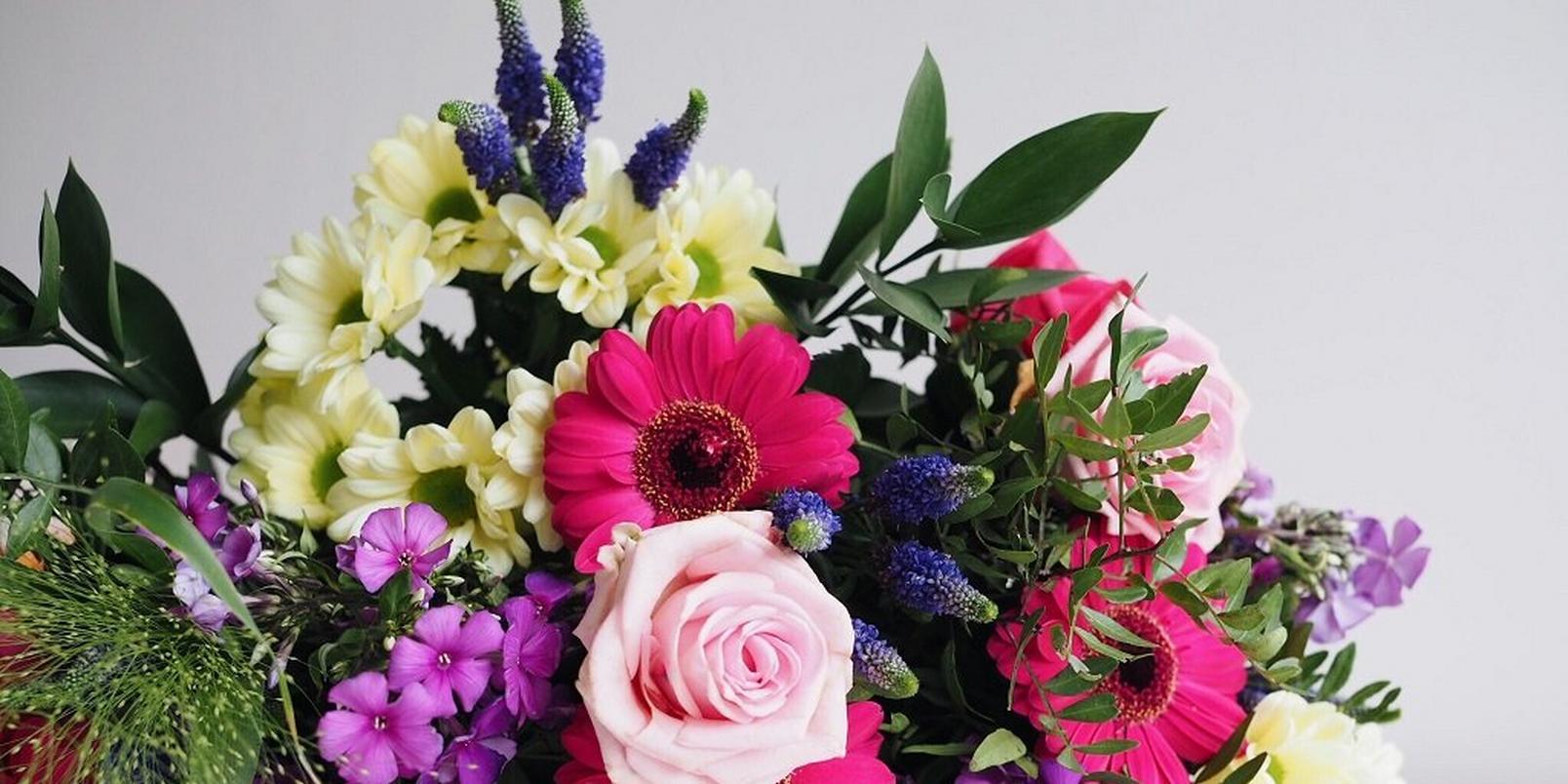 Now, there's a common misconception with Interflora. People assume we're just another flower delivery company, but we're not. Our offering is completely different to anyone else out there, because our flowers don't come out of a factory, oh no, ours are handcrafted in local florist shops and hand-delivered to the lucky devil receiving them. Don't just take our word for it though, we've been asking our customers and florists to share their stories. Because the experience for both is really rather special.
Take Sophie, from Cambridge, for example. Knuckling down at work on her birthday when she was the proud recipient of some beautiful blooms to celebrate her. This is what she said:
"I'd never been sent flowers before, so when a lady started walking towards my desk, carrying the biggest, most beautiful bouquet, I didn't think for a second she'd stop at me. But she did. And then I remembered it was my birthday. Up until that point it hadn't felt any different to the day before, not really. Just another day in the office. Then all of a sudden, I felt like a million dollars. I actually got quite emotional; I'm a crier at the best of times, but this felt different. I was overwhelmed. All my colleagues came to coo at the flowers and I just honestly couldn't believe how special I felt in that moment. Since then I've been able to give that same moment to a friend and my sister, and it's honestly such a wonderful gift to give!"
The beautiful thing about our unique offering, is the joy that comes from the florist too. It's the pride they take in their creation and the anticipation as they await the reaction from the delivery. It's everything that leads up to their curtain call.
One of our own, Sam from Pickerings Florist, recently took a request from overseas on the Interflora website. All orders are special and this one was no different. It was the 100th birthday of a veteran. The florist hand-delivering them to the gentleman knew exactly what she needed to do. Her son is a former para and had told her if she ever met another, she should shake their hand. After confirming his background, the florist did indeed shake his hand and explained the connection. He was so overwhelmed; by the kindness of the sender, but also the personal touch from the florist.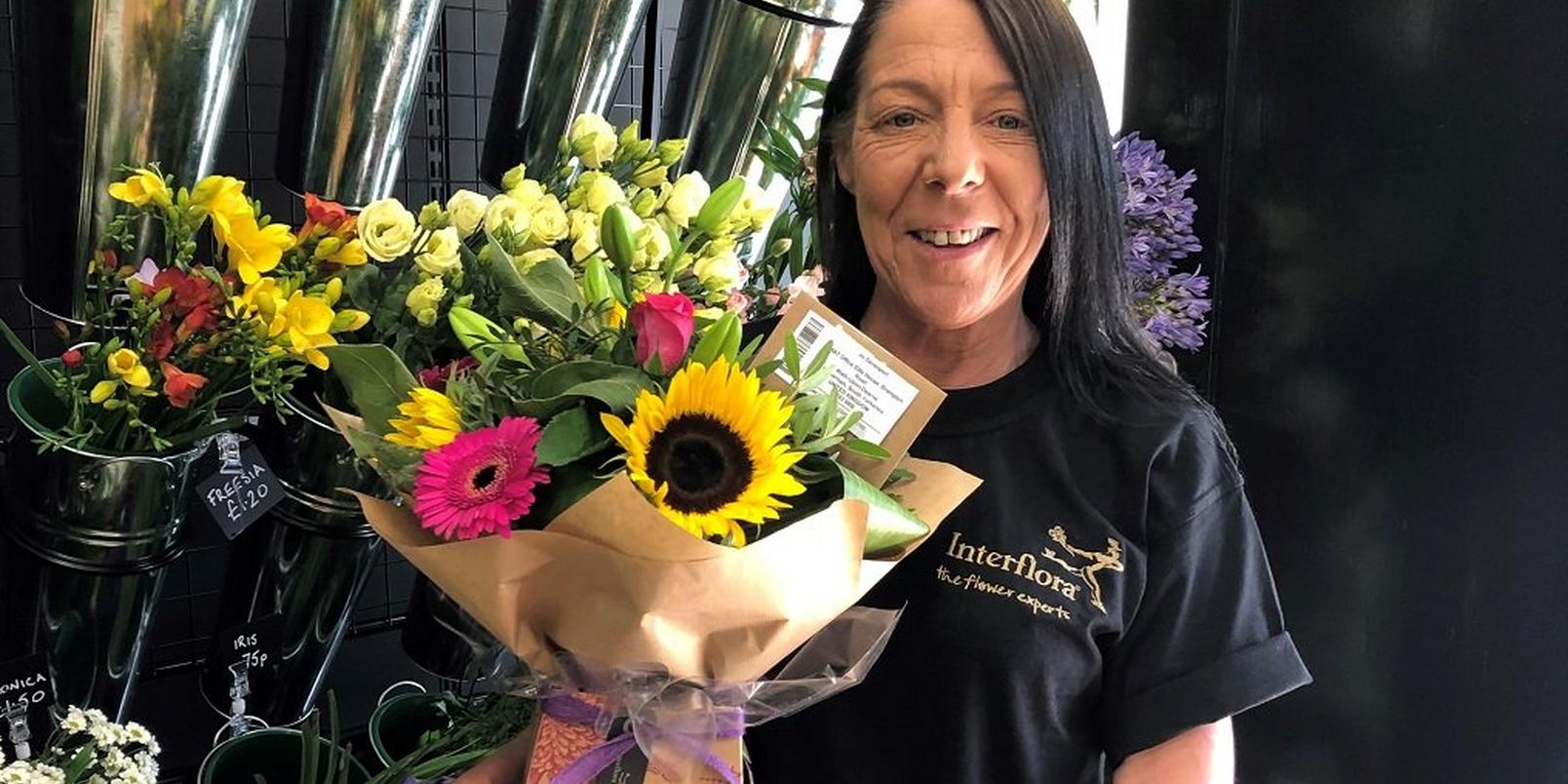 There are so many lovely stories and our Instagram is filled with gorgeous tales of friendship and adoration, as well as showcasing beautiful bonds between two people, with flowers being the perfect gift to confirm all of this.
Hilary, from Surrey, also shared her birthday surprise:
"I was working at home on my birthday when the doorbell went…I looked through the spy-hole and was greeted with a blur of colours through the tiny lens. As I opened the door I was faced with a big bunch of brightly-coloured flowers being held by a kind-looking man. He wished me a sincere 'happy birthday' and handed me the flowers. I was overcome with joy. Someone had organised a lovely surprise for me (I still didn't know who at this point and that just added to the suspense!), and this florist had taken the time to make it and personally bring it to my door. I've had flowers sent before but never like this. They've always come in a box and while very nice, it was a completely different experience. These definitely had the wow-factor! I've since bumped into the florist in my local Sainsbury's and he remembered me and asked if I had a nice birthday. It's the personal touch!"