Hen Party Idea: DIY Flower Crowns
11th August, 2017
Looking for an original and fun idea for a hen party? Look no further than a DIY flower crown workshop!
A welcome departure from traditional hen party activities, an afternoon creating flower crowns with the bride-to-be is perfect for bridesmaid bonding and creates some fabulous photo opportunities too - just don't forget the cupcakes and cocktails!
In this easy-to-follow tutorial we show you the basic technique you need to create the go to accessory of the moment. The choice of flowers and colours is completely up to you. Why not personalised your flower crowns to co-ordinate with your hen party theme or dress code. We also love the idea of giving the bride-to-be a statement bloom or different colour to the rest of the hens, to make her stand out and feel all the more special.
Your local florist will be able to provide you with all the tools you need to throw your own flower crown party and help you select suitable flowers within your hen party budget.
For each flower crown you will need:
10-12 stems of fresh cut flowers (we've chosen brightly coloured spray and bloom chrysanthemums)
Variegated ivy
A selection of ribbons
Florist wires
Florist Tape
Scissors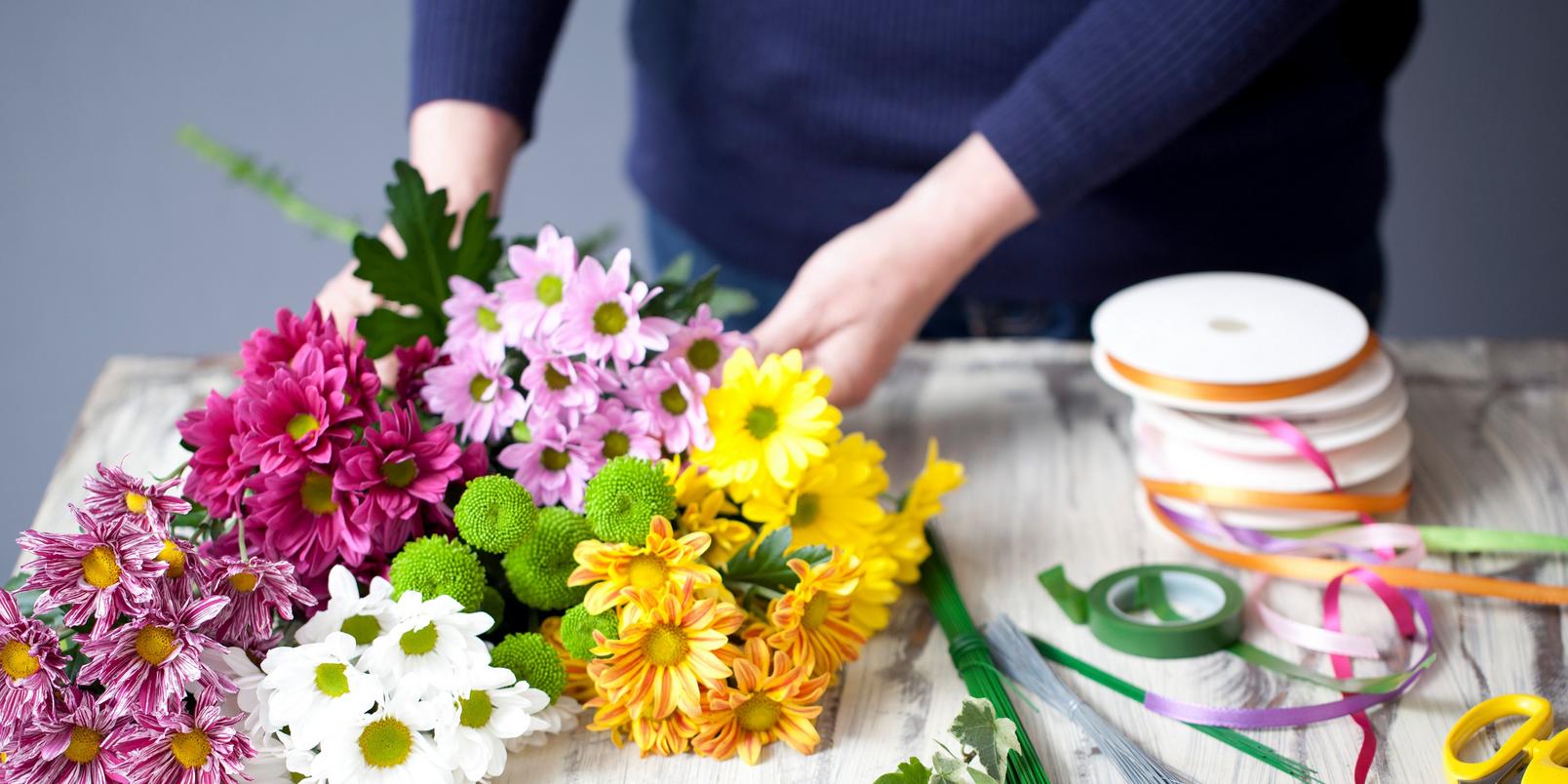 Step 1
Measure around your head and cut a piece of florist wire to size, then cover one end with florist tape and make a loop in it.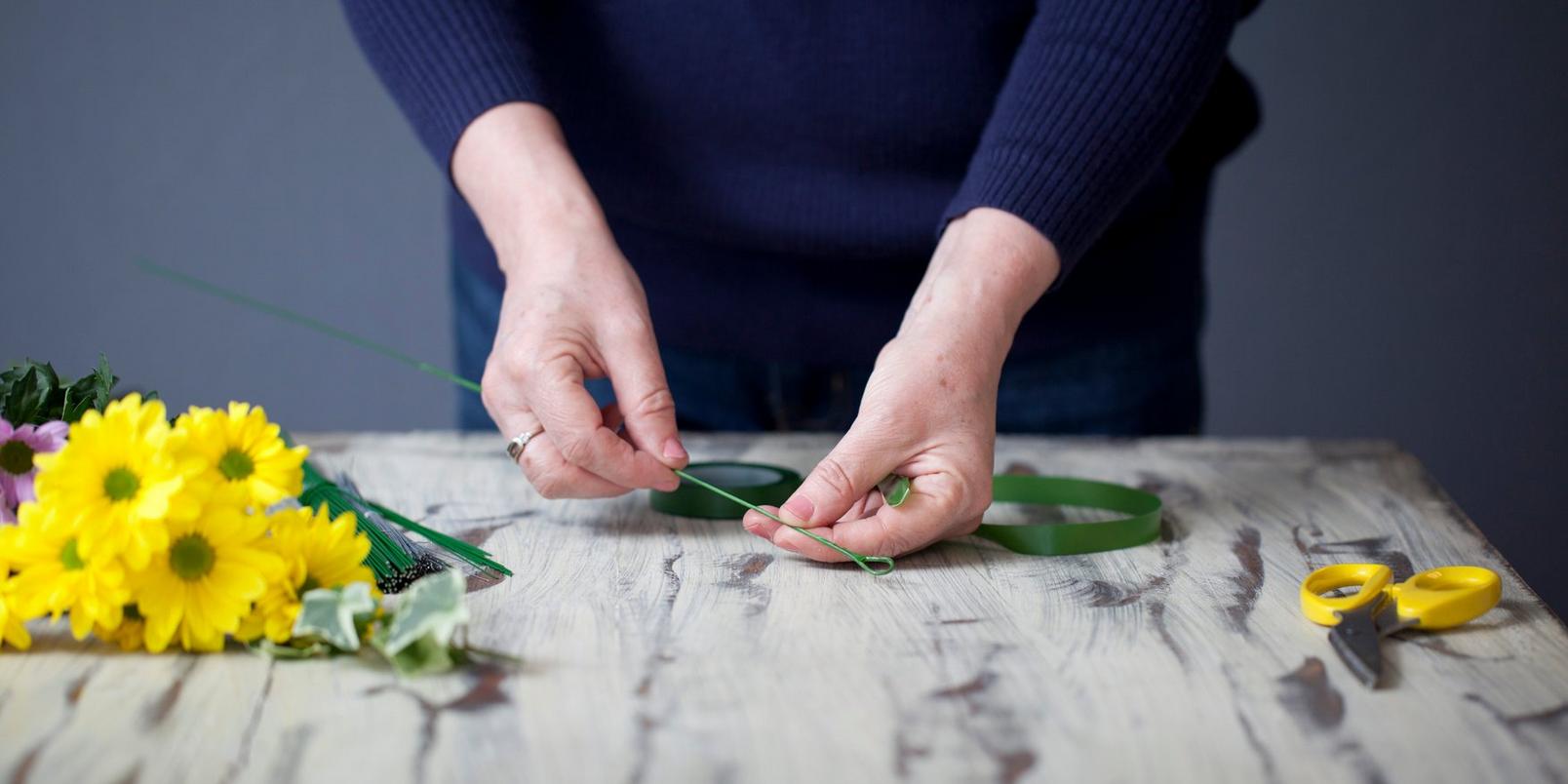 Step 2
Next, using a pair of sharp scissors cut the stems of the flowers short (approximately 2 inches) then mount on florist wire by inserting a length up the stem of the flower. Repeat until all the flowers are mounted on florist wire.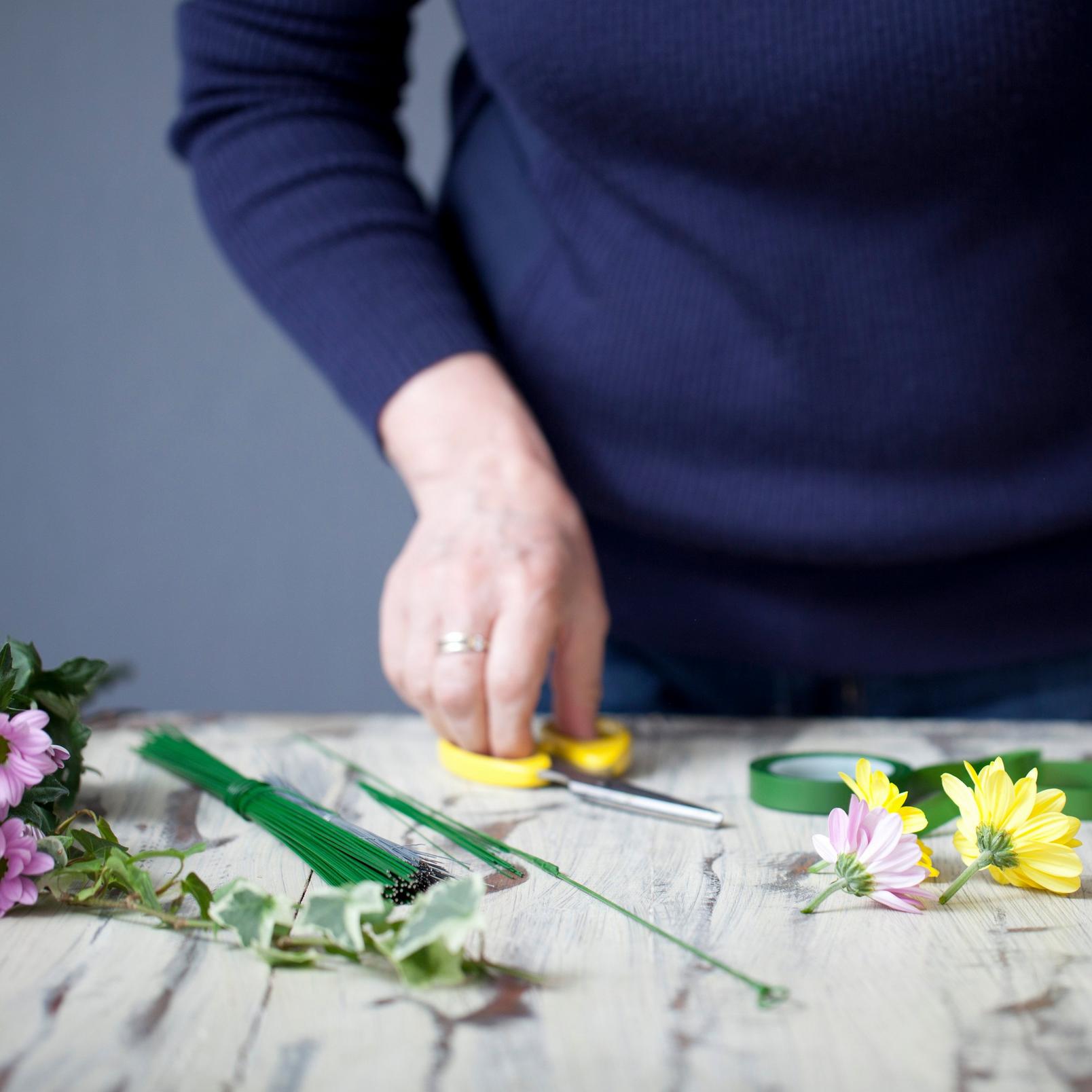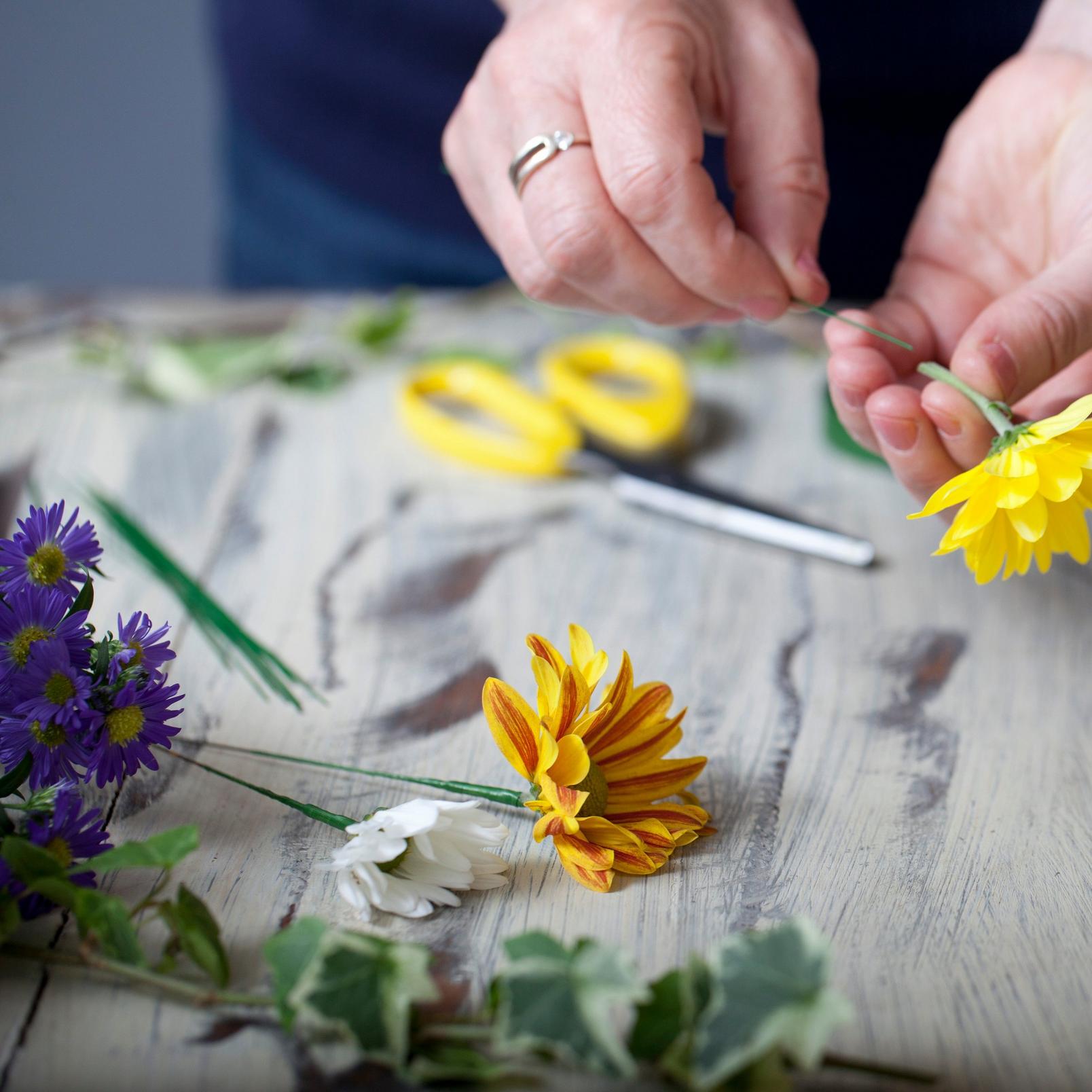 Step 3
Next, cut a length of ivy to fit around your head. Wrap wire around one end and attach this to one end of the long wire you cut earlier. Leave the rest of the ivy loose to weave around the design later.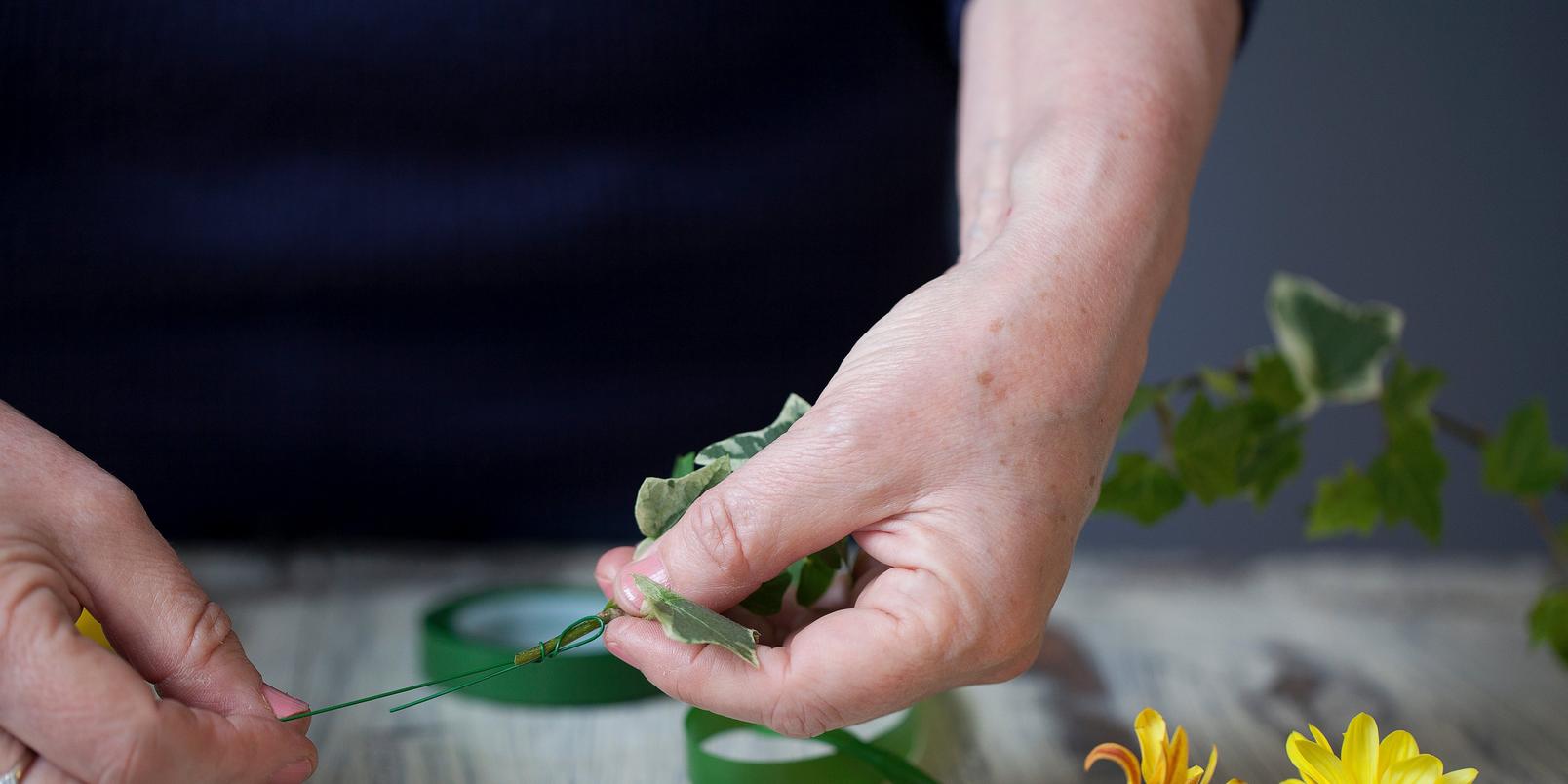 Step 4
Now take the mounted flowers and attach them in clusters to the headdress being sure to alternate the colours as you work along the length. Once the flowers are in place, weave the ivy throughout the design, using it to fill any gaps.
Expert tip: trim any excess wires as you go along to keep the headdress light and dainty and comfortable to wear!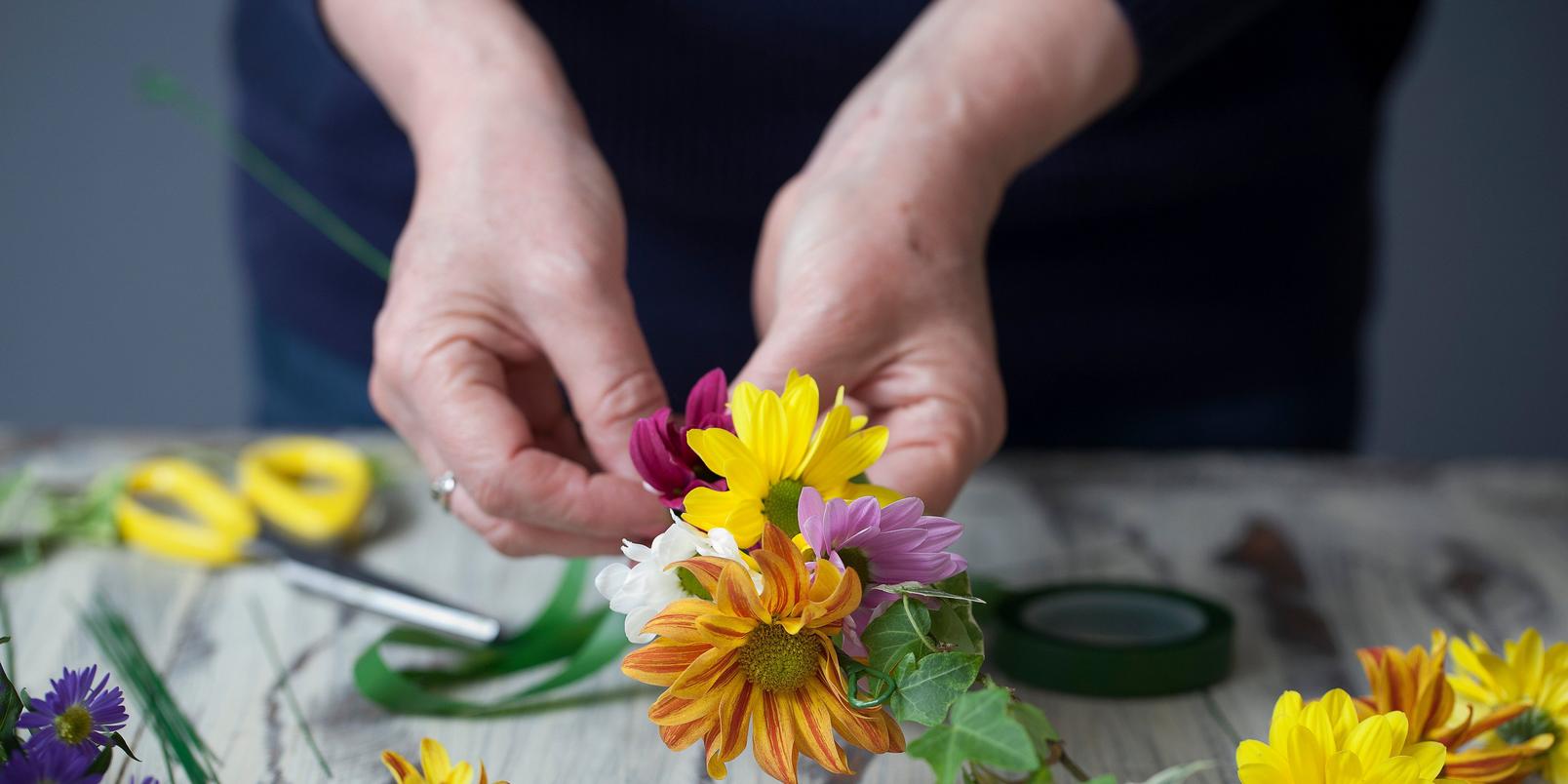 Step 5
Once you've completed the design make a hook at the other end of the wire. This will form the back of the headdress and be how you secure it together.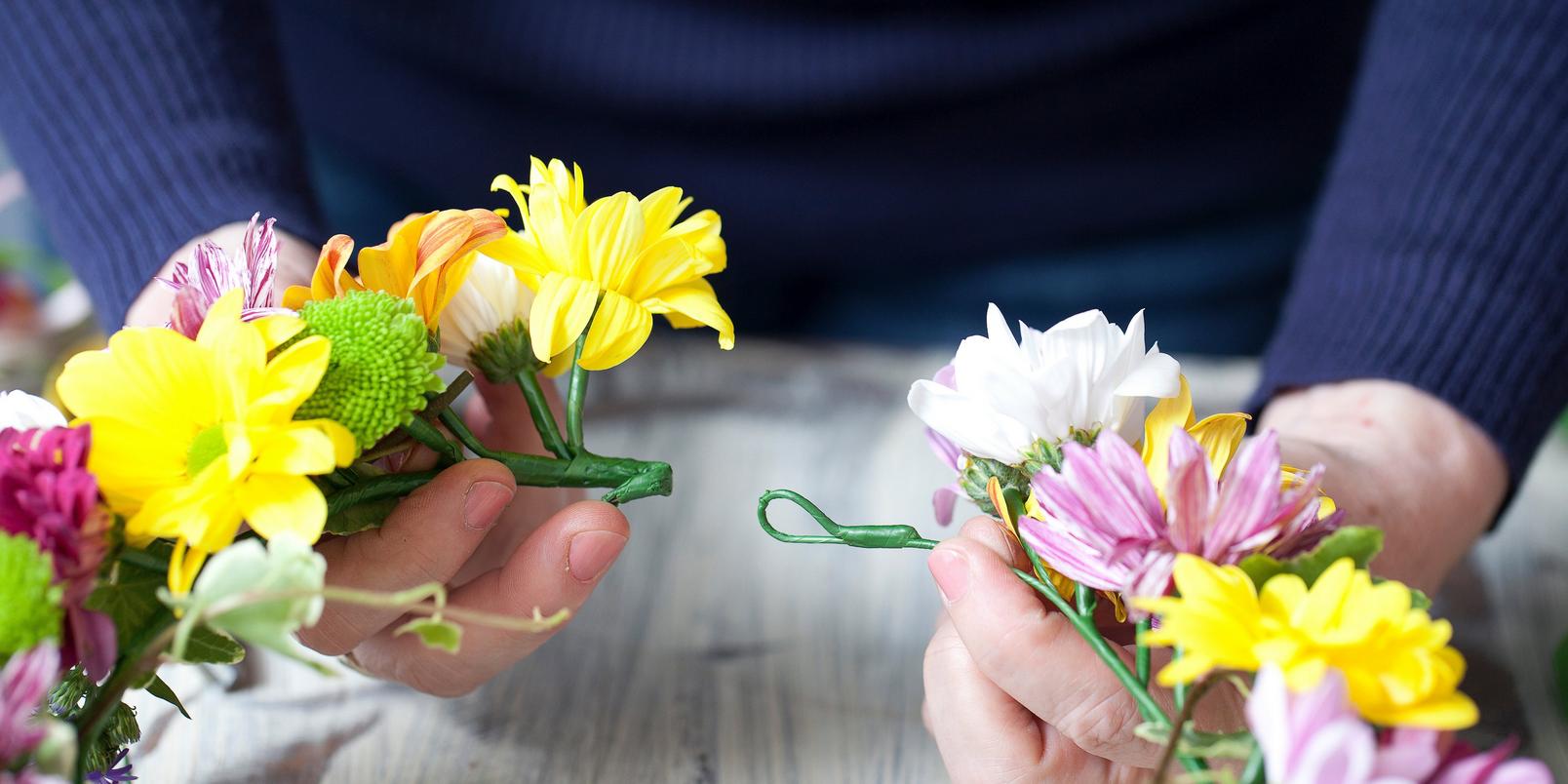 Step 6
For that final finishing touch, create a bow using different brightly coloured ribbons. To do this, take long lengths of ribbon and form a bow, then bend a wire in two to form a hairpin shape and insert through the middle before twisting to secure the bow.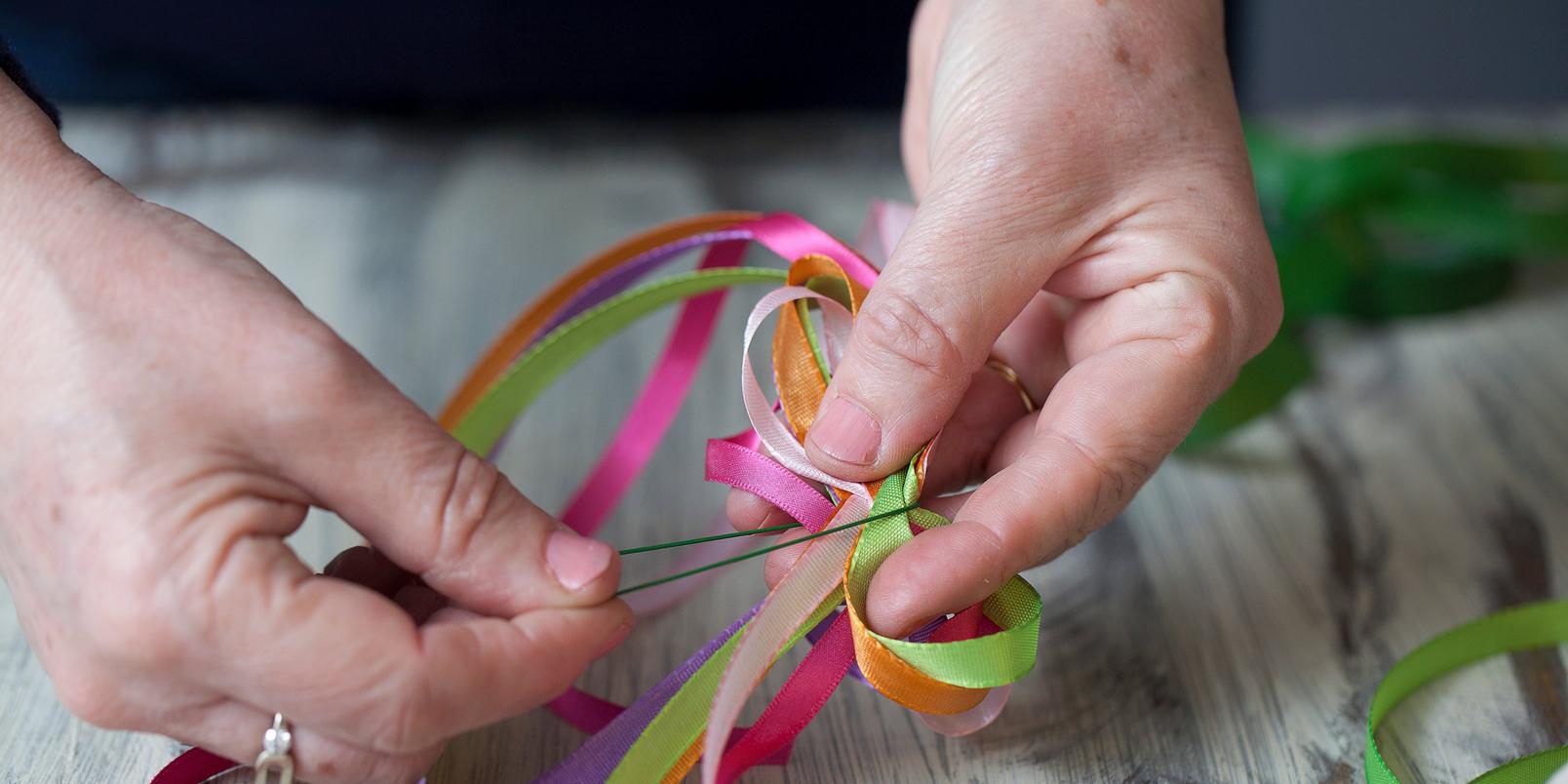 Step 7
Attach the bow to the back of the headdress using florist wire.