How To Make a Christmas Flower Crown
27th November, 2018
They've been one of the biggest fashion trends of 2017, so what better way to round off the year in style than by donning a flower crown on Christmas day? Far more stylish than a paper party hat, a festive flower crown is sure to attract plenty of compliments from around the Christmas table.
Learn how to make one with this tutorial from one of our expert florists.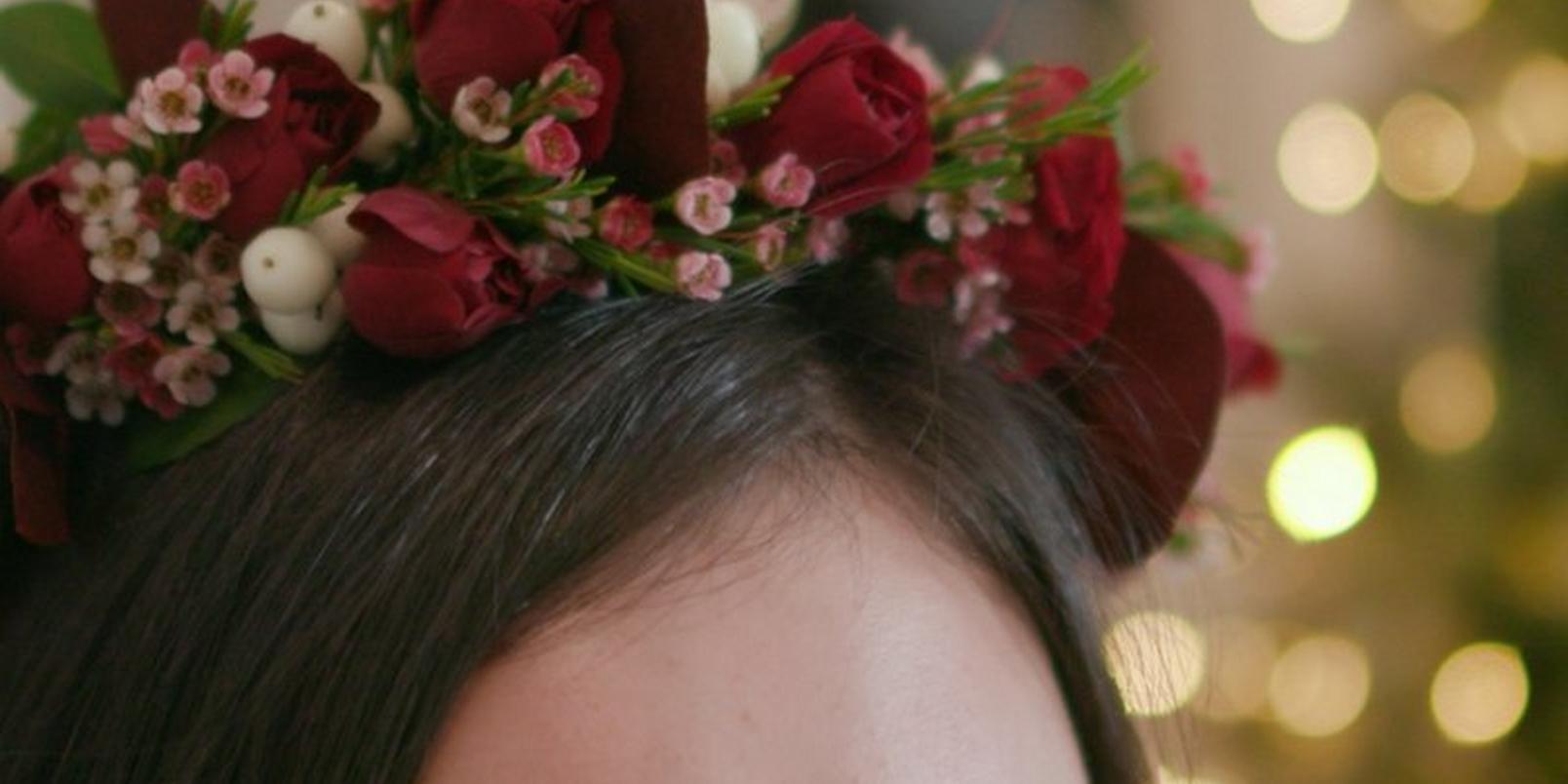 Step 1
Measure around your head and cut a piece of florist wire to size, then bend the ends around your finger to create hooks at each end.
Step 2
Using a pair of sharp scissors cut the rose stems short then insert a fine florist wire horizontally through the top of the stem, directly under the flower head.
Step 3
Once inserted bend the ends of the wire down so they run parallel with the stem. Cover in green florist tape to keep the wires tidy and help retain moisture.
Step 4
Repeat with all the different flowers, foliage and berries.
Step 5
Once all the flowers have been mounted on wires, start to arrange them along the length of wire you cut earlier, alternating the different types of flowers as you go.
Step 6
Attach ribbon to the hooks at each end of the wire.
Step 7
Position the flower crown on top of your head and tie the ribbons together to secure it in place.
For more wonderful ways to incorporate flowers into your Christmas festivities visit interflora.ie.