8 women who inspire us in today's world
28th May, 2023
For International Women's Day we love to reflect on all the incredible women we admire, from our brilliant female florists to sports superheroes to champions in science, politics and more. This year we're following up our 2021 list with another one, featuring all sorts of real life wonder women.

The meteoric rise of tennis player Emma Radacanu in 2021 was remarkable. The youngest British woman to reach the last 16 at Wimbledon in the Open Era she's been called a prodigy, and justifiably so. She followed up her surprise Wimbledon wins with ultimate victory at the US Open – taking the top prize without losing a single set. The win meant she jumped up 332 places in tennis rankings from the start of the year! But it's not just her incredible talent that puts her on this list, it's her composure and level-headedness – she's taking top prizes and staying grounded. Seriously impressive at any age, let alone when you're 19.
In case being an expert in materials science didn't take up enough time, British physicist Dr Jess Wade also works hard tackling gender bias on Wikipedia – writing over 900 biographies on the site to help address a lack of articles about female scientists. She found that one scientist, key to discovering five elements featured on the periodic table, didn't have her own Wikipedia page – despite each of the elements she found having one! Of course, Dr Wade addressed this glaring omission. You can check out a clip of her on the Channel 4 Twitter.
Dictionary Corner veteran, expert linguist, and server up of Twitter genius, Susie Dent delights us with her wordy expertise. She offers up sly commentary on the news of the day with her language facts but she's also an excellent educator – sharing word fun on her podcast and partnering with an award-winning spelling app for kids. Her passion for words, and brilliance at sharing her knowledge, is a real inspiration.
Sure Sali Hughes' columns are helpful for learning where to bag the best beauty bits from, but her writing isn't the main reason she's on our list. She features because she took on something few dare to do: she faced up to the online trolls. After having rumours and false allegations about her published online for two years, Sali Hughes had had enough – she decided to tackle the people making her life miserable, even meeting someone who'd participated in sharing lies about her online. We're big fans because of her no nonsense attitude when it comes to tackling online hate. (You can find out more in the radio show she made for the BBC 'Me and my Trolls')

Superstar athlete Simone Biles is the most decorated gymnast of all time. Her skill and energy is astonishing, but the main reason she's on our list is her resilience. She stood up and spoke powerfully in the US Senate to condemn the abuse she'd suffered in gymnastics, and after struggling with 'the twisties' during the Olympics she was open about her mental health, starting a bigger conversation about what we expect from sports stars. We're in awe of her courage.
6. Professor Suzannah Lipscomb
Historian extraordinaire Professor Suzannah Lipscomb makes our list for all sorts of reasons. Firstly, because she is a true expert at bringing history to life, whether that's on TV or on podcast. Secondly because she's prolific, just look at her Wikipedia page, how does she find time to sleep?! And thirdly because she's not afraid to speak up about the challenges women who do history face. Here's to being loud and proud about your skills and achievements.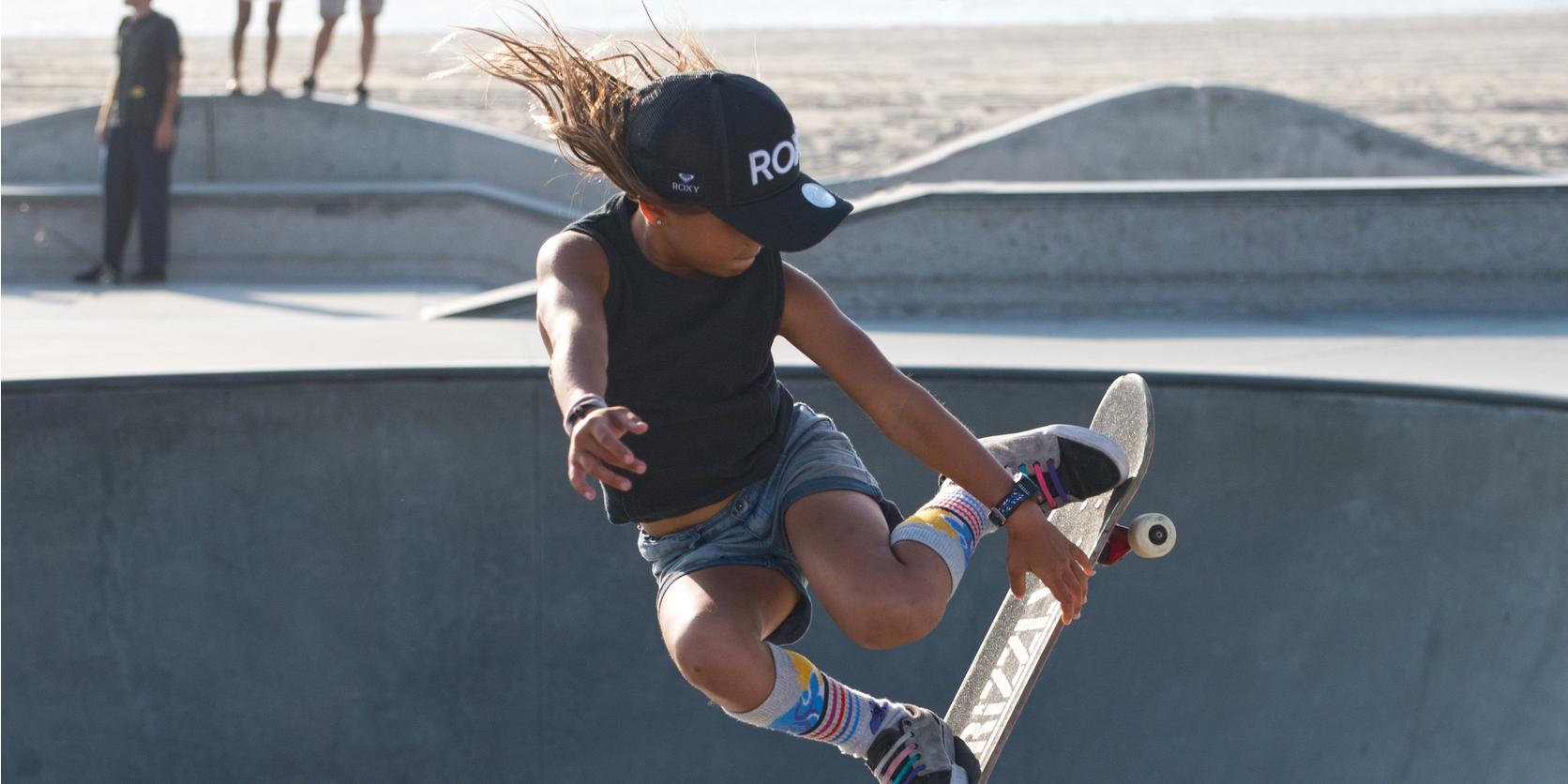 Another sports prodigy, Sky Brown is Great Britain's youngest ever Olympian – she received a bronze medal in 2020, aged just 13, for her astounding skateboarding skills. She makes our list, of course because she's boss at a very cool (and usually male dominated) sport, but also because she's vocal about sport being for everyone – male or female. And because she came back fighting after a nasty injury – no mean feat.
A principal curator at London's Natural History Museum, Miranda Lowe featured on the BBC Women's Hour Power List 2020, a list designed to shine a spotlight on the brilliant women doing work to help our planet. As a science communicator Miranda Lowe is inspiring the next generation of scientists and environmentalists, teaching kids and adults alike about just how special earth is. She was also a founding member of Museum Detox, a group that works to make sure museums and museum work is inclusive. We're inspired by her drive, she's doing the work of about five people!
We hope you enjoyed our list. If there's a fantastic woman you look up to we'd love to hear about her, let us know in the comments. And remember if you have an inspirational lady in your life, we can help celebrate her with a handcrafted bouquet.