Cooking with Flowers with Pip McCormac
12th July, 2018
They're the flavour of the month and the latest foodie trend to take Instagram by storm, but just what is it about edible flowers that has inspired so many professional and have-a-go chefs alike? We've teamed up with Pip McCormac, author of The Herb and Flower Cookbook, to understand the appeal of using fresh flowers in the kitchen.
Where did you learn about cooking with flowers?
I've always loved the flavour of rose – Turkish Delights were my favourite sweet as a child – and so when I was creating a garden on my London balcony five years ago I decided to do some research into which edible flowers were easy to grow and delicious. I was amazed at how many of them were, and how many had distinct flavours. Who knew marigolds could be used like white pepper?!
What do flowers add to dishes? Are they all style and no substance?
Flowers can definitely be all style and no substance – often they are used as decoration and then discarded, such as on lavish cakes. But I'm more interested by when they can used to enhance the flavour of a dish – some of the brightest and most beautiful blooms, like marigolds, nasturtiums and even certain varieties of tulip and can be used instead of seasoning.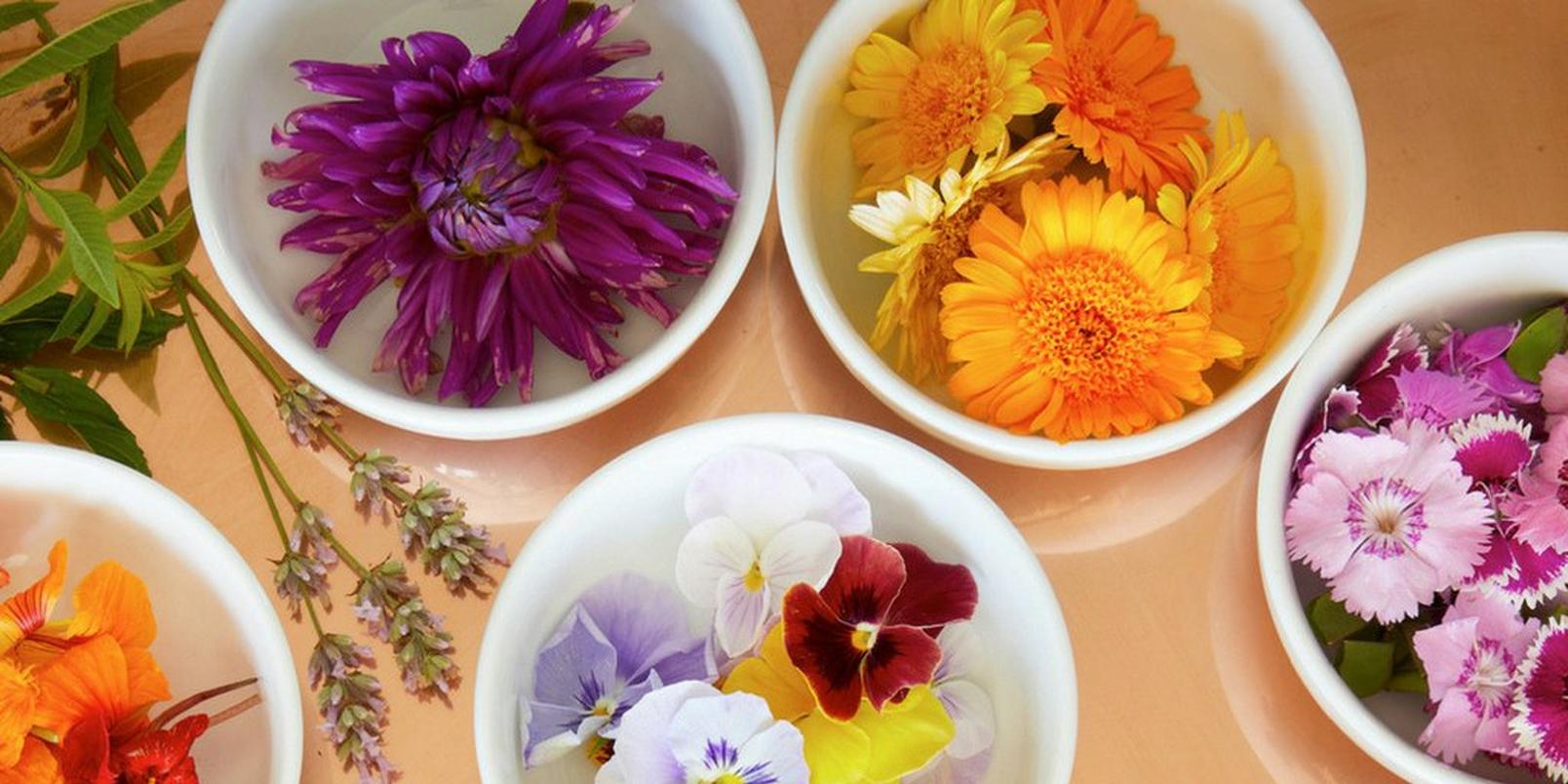 What is your favourite flower to cook with and why?
Chive flowers. They taste a lot like chives except less over powering, and they're so pretty, with their bright purple petals. Mix with butter and salt, spread over half a baguette and bake a for a few minutes. Instant – and gorgeous – garlic bread (with no actual garlic!)
How easy is it to use flowers in cooking?
Really easy – the same as using any herb or flavouring. I'm a big believer in trial and error, and most flowers are not so overpowering that they could ever make anything badly wrong. That said, there are a few poisonous flowers of course, so it's always worth checking before you throw something into the pot.
Do you have a garden where you grow your own flowers and herbs? Tell us about it.
Sadly I don't anymore – I've moved to a flat with no outdoor space. However, supermarkets now sell edible flowers more readily, and there are some incredible mail order companies like Greens of Devon and Maddocks Farm Organics, so I can still get my hands on supplies.
I'd like to experiment with using fresh flowers in my cooking – what's your best piece of advice.
Don't add flowers or petals until around 10 minutes before the end of cooking. In most cases, any longer than they'll either lose their colour or dissolve entirely.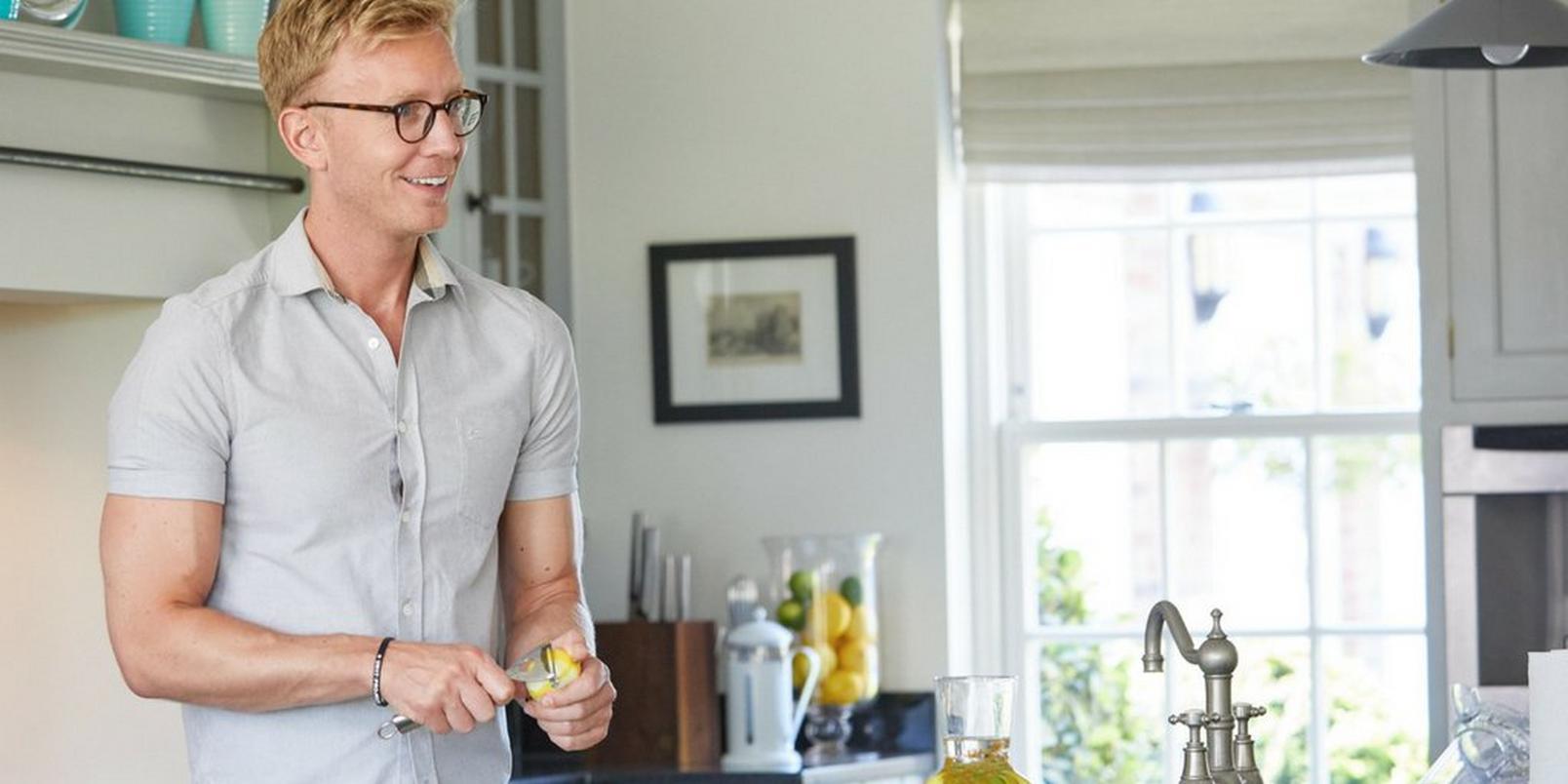 Where did you learn to cook?
I've always been fascinated by food, ever since I was a little boy. I remember my dad and I making profiteroles – then my favourite dish – when I was about five. Then in school holidays in my early teens I cooked my way through my mum's old Mary Berry books, which gave me a great understanding of the principles of cooking. I still think her rock cakes are the best!
Who does the cooking in your house?
My boyfriend, James Rich, loves cooking as much as me, and we are both drawn to similar flavours – Middle Eastern spices, chicken – so we take it in turns. He is actually working on a cookbook which will be out next year called Apple, published by Hardie Grant. He grew up on his family's cider farm and the way he can bring the flavour out of apples is incredible.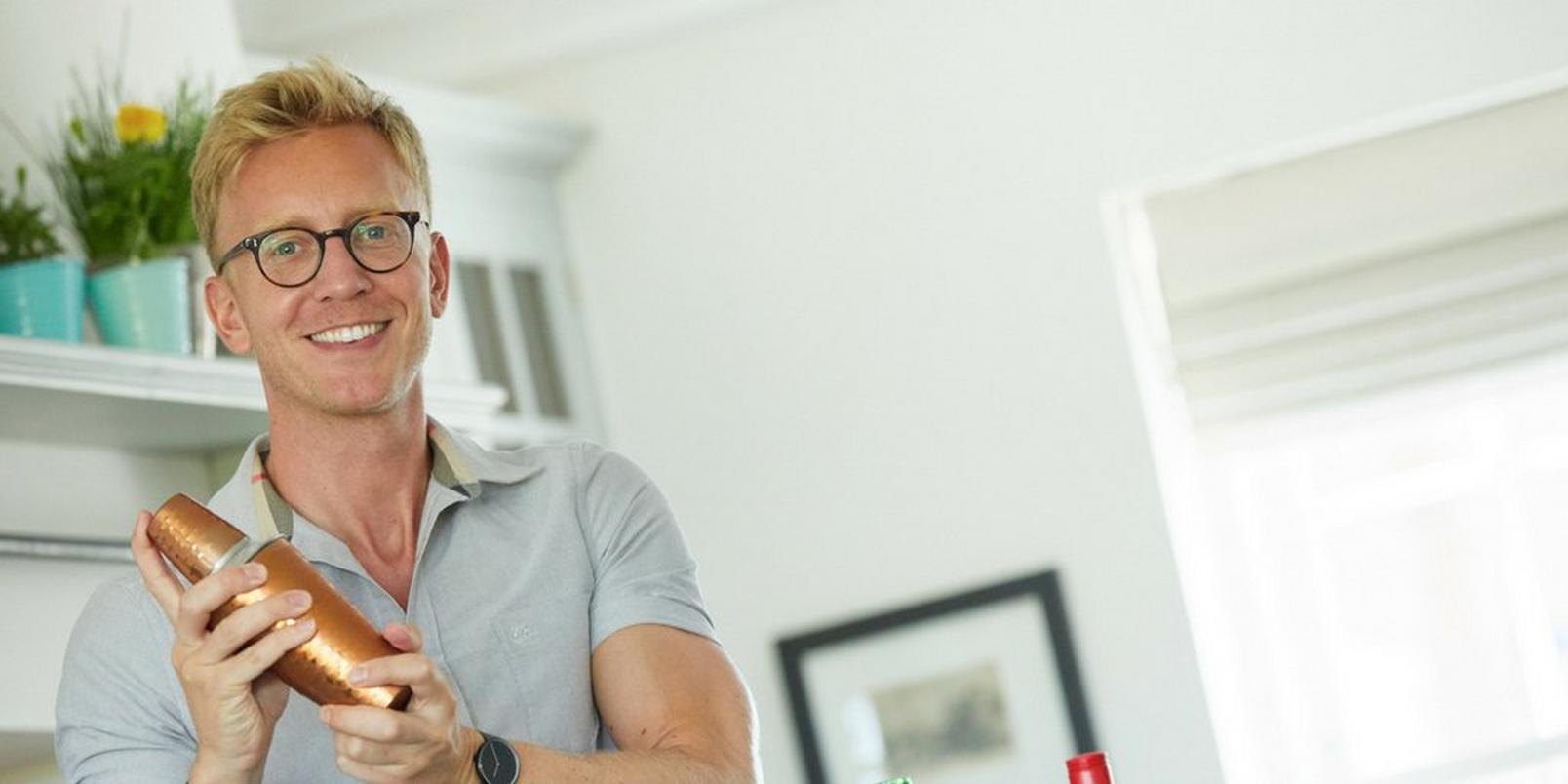 Who is your favourite chef?
Can I have two?! I tend to cook almost exclusively from the back catalogue of Ottolenghi and Diana Henry. Both err towards Middle Eastern flavours, and both have sublime ways with flavour matching. Diana's book A Bird In the Hand is sublime, while I've cooked at least half of the recipes in Ottolenghi's book Sweet.
You have created a series of floral cocktails for us. What is your favourite tipple to unwind with?
I love cocktails and have recently rediscovered the Dirty Martini, which is why I wanted to make a version of it with Nasturtiums. I knew their peppery taste would work well with what is essentially neat alcohol.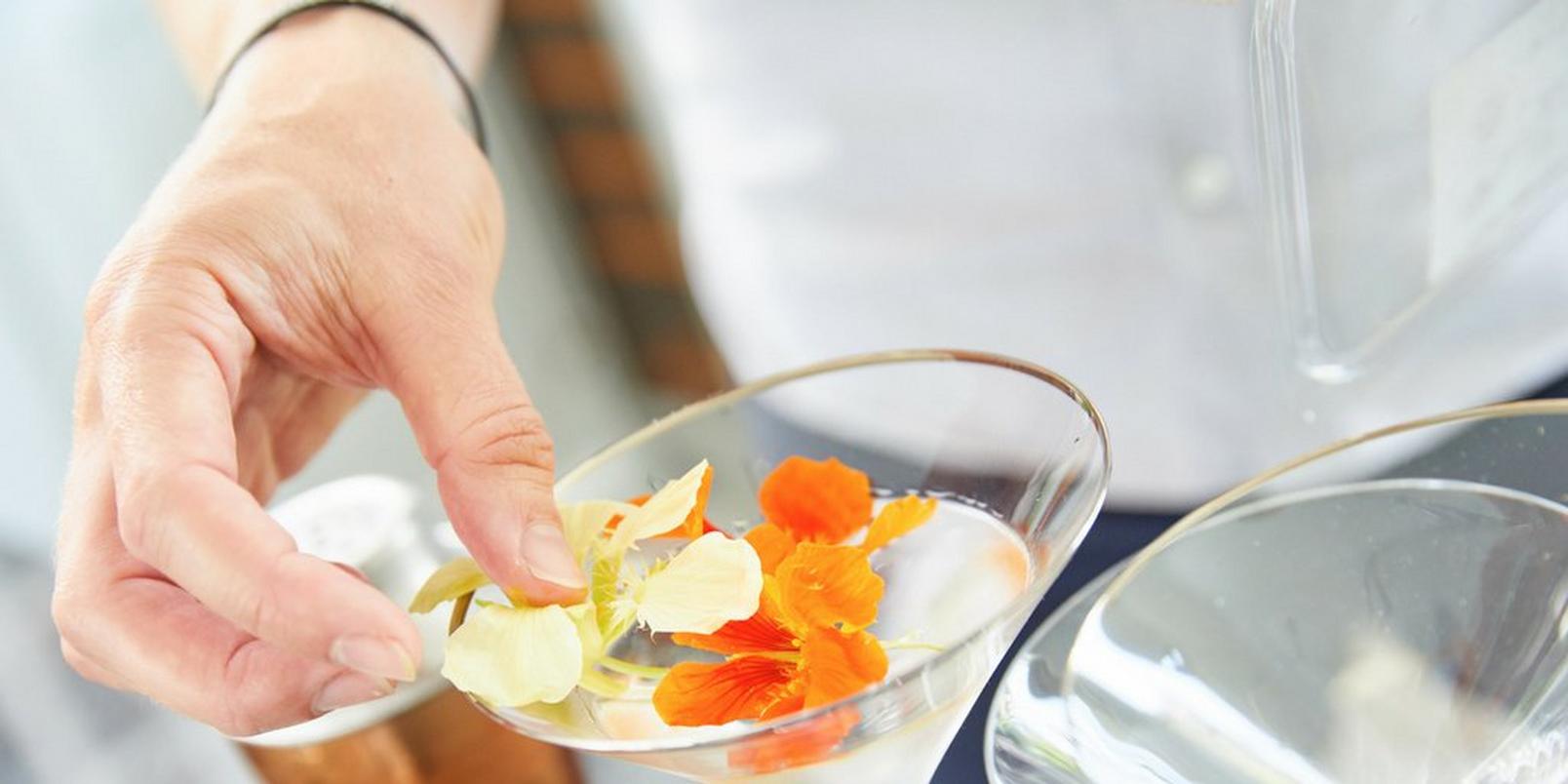 Does your love of flowers extend beyond the kitchen?
Absolutely! I love succulents, plus big blowsy blooms – you only have to look at the Blushing Beauty bouquet I created for Interflora on behalf of Red magazine to see my personal style!
NEXT
The Ultimate Guide to Edible Flowers