Love blossoms thanks to lockdown
5th August, 2020
Lockdown life has been tough for singletons. Pre social bubbles and outdoors-only meet-ups, many single guys and girls were having to sit alone on the couch and endure countless zoom calls with their coupled-up friends (sigh!). But, in the middle of a global pandemic, for some, there has been the unexpected joy of finding new love, right on your doorstep…or two meters apart to be exact!
Jonny (30 from Leeds) and Lizzie (25 from Harrogate), had been living alone at the start of this year…but little did they know that four months on they'd be in a NEW relationship and be "unofficially" living together. We spoke to Jonny and Lizzie to find out about their blossoming relationship – and why lockdown has made 2020 their best year EVER!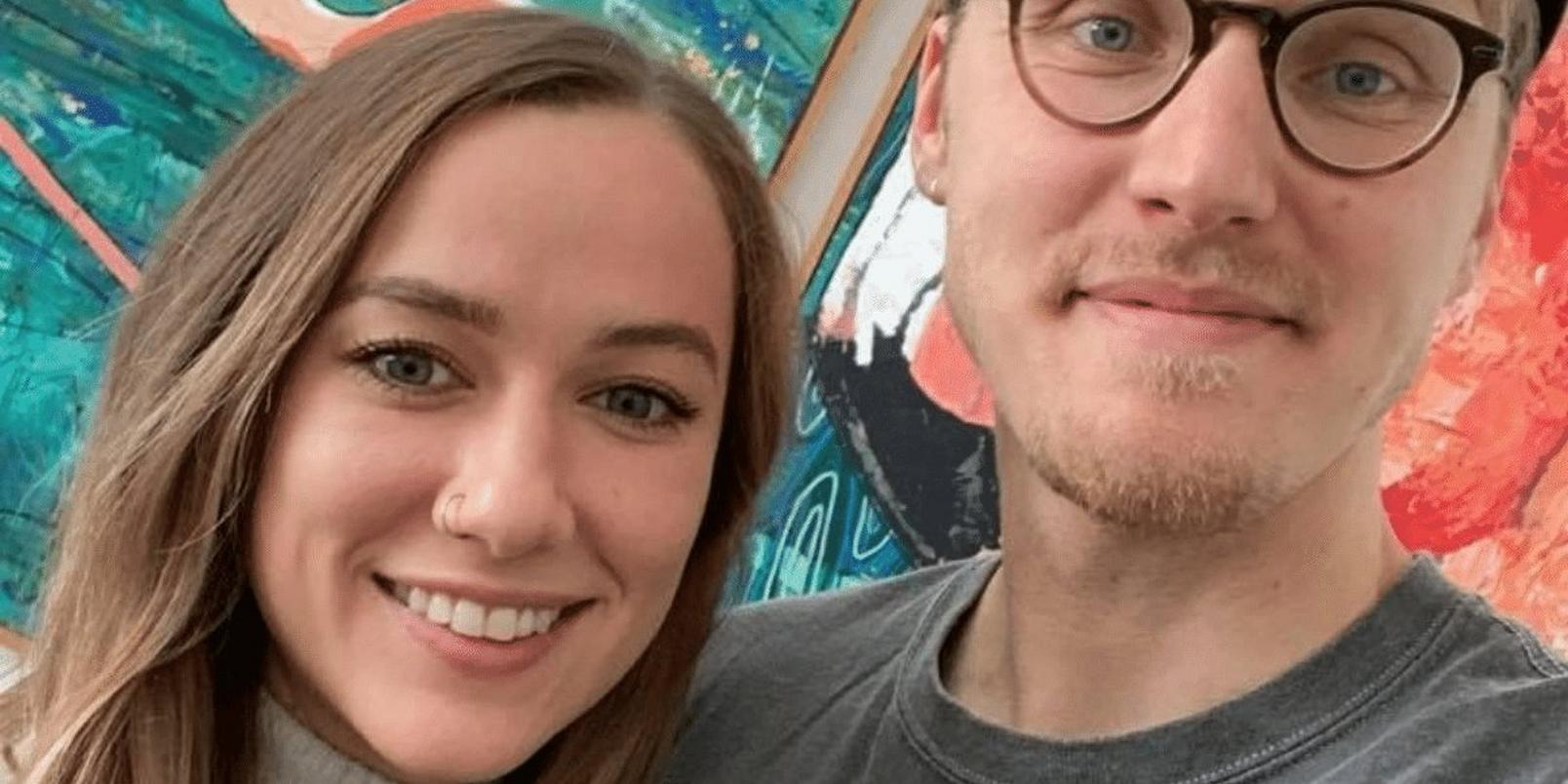 A socially distanced date
At the start of March, Jonny had been one day into a French skiing holiday when the country went into lockdown and he was forced onto an emergency flight back home. But, with every cloud (and all that), it meant that he could go on a date with Lizzie, which they had originally delayed because of his trip.
Jonny told us how he found dating during lockdown, "It was back in March when we went on our first date, and it was when things in the UK had started to get a bit weird…and we weren't sure if it was safe to get close to anyone outside of your household. So, we went on a socially distanced dog walking date! It was the following Sunday that Boris Johnson actually announced the UK lockdown. We can't believe how long ago that seems now!"
"If I'm being honest, I didn't know if I'd see him again!", joked Lizzie. "We had a nice time, but I wasn't sure if it would work out – and we couldn't really have a proper date, or even go to the pub, so I wrote it off to be honest…but Jonny was keen and so we kept chatting over the phone!"
Jumping in with both feet…and a dog!
Jonny began, "When the UK lockdown was announced, we had still been chatting over the phone, and we just joked about moving in together. Lizzie came round for a few days, but then she never left! She went home to get a few things, but came back with eight bags…and the dog!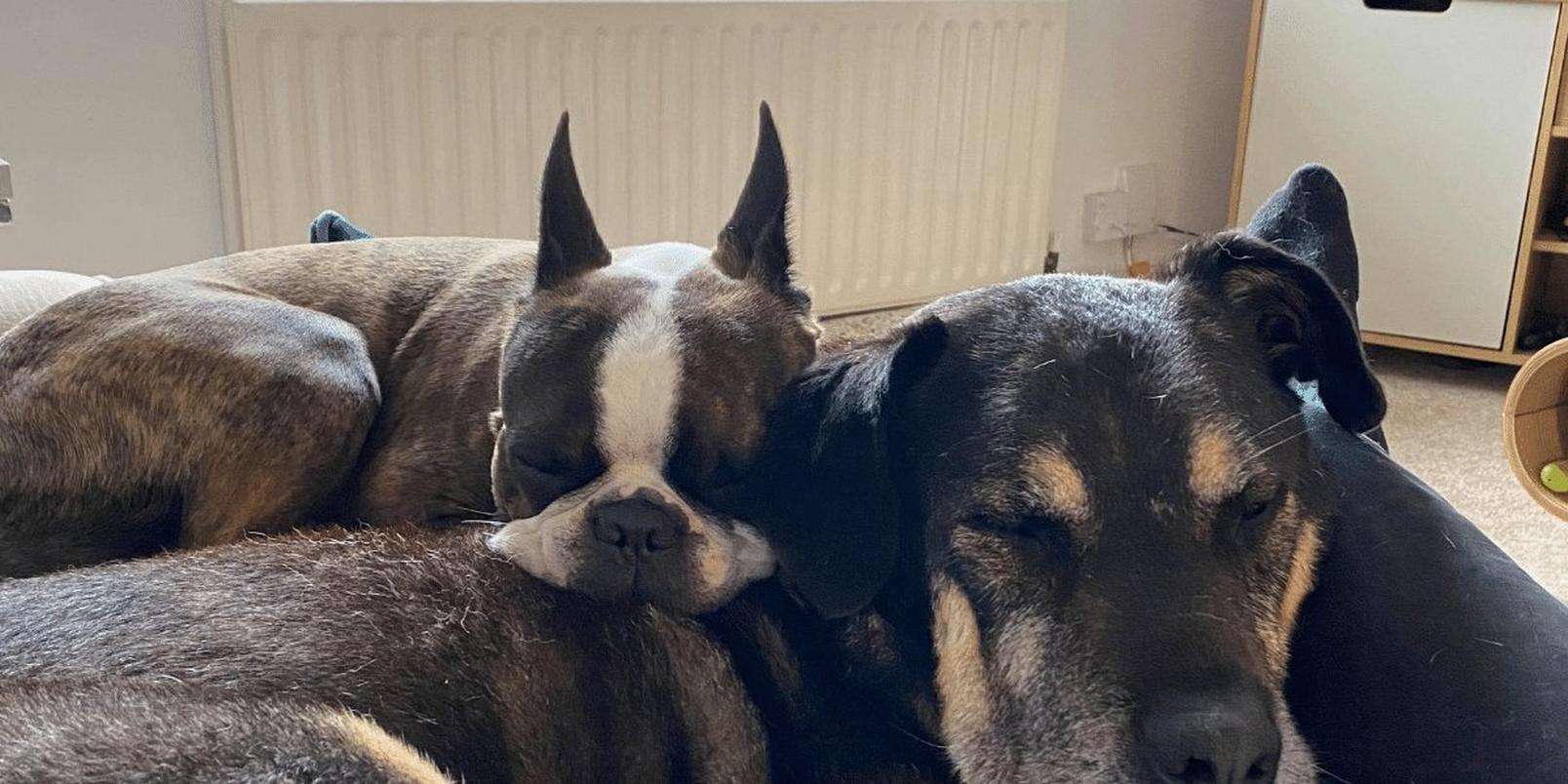 "We didn't want to be alone, but at the same time, it's been the best decision and the easiest thing I've ever done."
"We've never formally said, 'we're now officially living together' – it just sort of happened!" said Lizzie. "Even our first kiss was after we'd unofficially moved in together. We had ordered a takeaway, were watching Netflix – and then we had our first kiss on the sofa – it's crazy! It's funny that we've been living together for so long, and only last week was our first 'official' date in the real-world, as a couple."
"The weirdest part has been 'meeting' each other's family. It's felt like we've been on Love Island, as we've been in our own bubble for so long, but now we're able to go out and meet other people again."
"Officially" moving into a new home in 2020
"It's been so easy living together – and luckily our dogs are now the best of friends – so we've decided to take the next step and to buy our first home together." Said Lizzie.
"I had been looking to move anyway – as I'm starting a new job and want to be closer to work. We had, again, joked about just buying a house together….and then just thought…why not?!"
"We've started looking at new houses together, which is so exciting" said, Lizzie, "and hopefully we'll be moved in before the end of this year!"
For Lizzie and Jonny, 2020 has been a year where they've found love against the odds of a global pandemic – and are now planning a major milestone as a couple, and buying their first home. For them, 2020 isn't cancelled. In fact, it's one of their best year's yet!