#Mindfloral - Gardening Therapy with Kirsty Ward
13th August, 2019
When Interflora approached me to work with them on their new Mindfloral campaign, it was a very easy yes. After suffering with problems in my own mental health for the past two years it is very important for me to look after my wellbeing, and gardening has helped do that for me.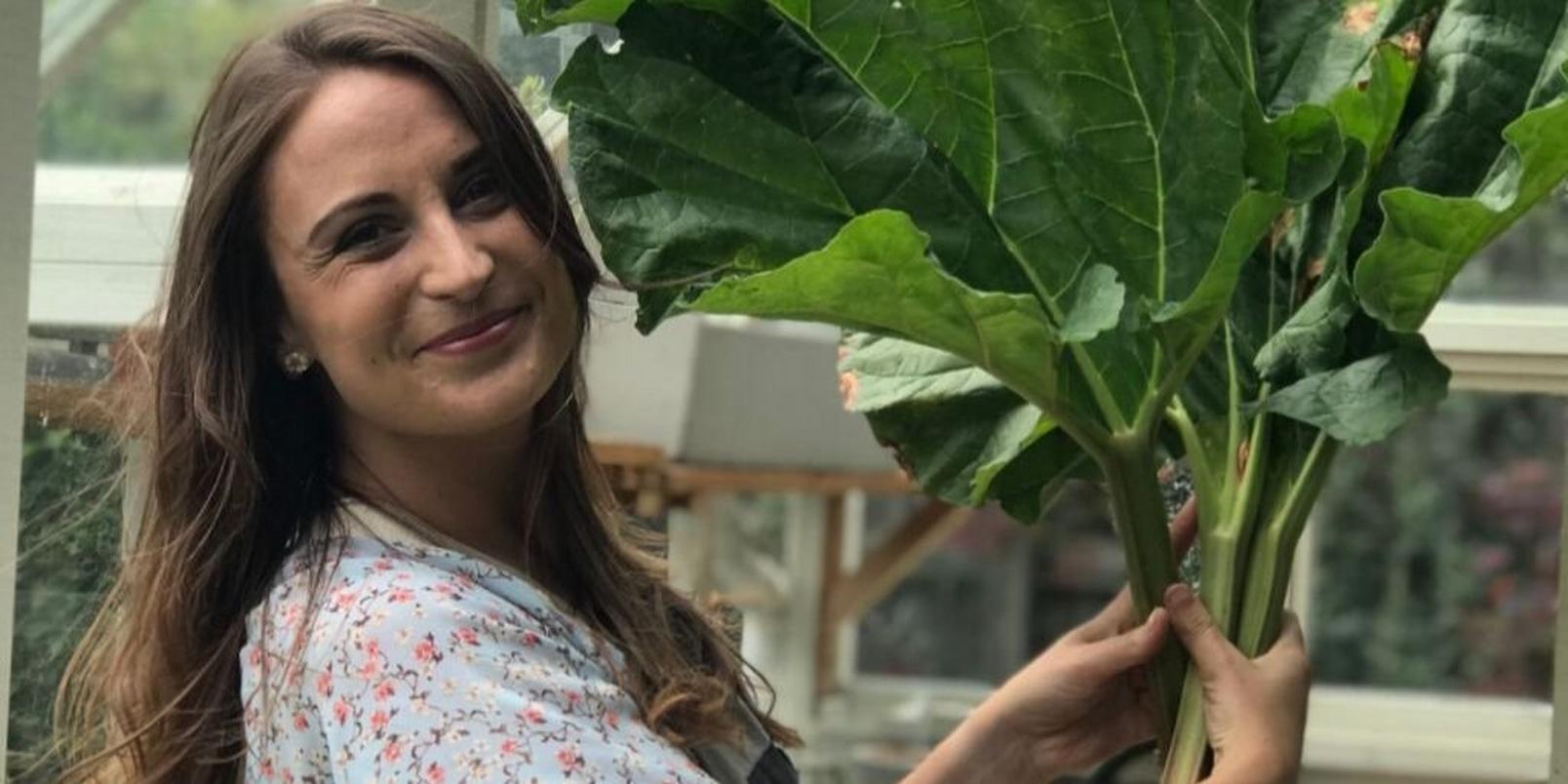 Two and a half years ago I suffered a huge breakdown in my own mental health after the birth of my second daughter, Mila (aged 3). Suffering from a difficult pregnancy, birth and recovery, 6 months after she arrived safely into the world my mental health began to suffer. It was like someone turned off the light and within 24 hours I had gone from having a wonderful day out with my husband and children to being completely crippled with anxiety, panic attacks, night terrors, physical pain and in need of seeking out professional help. After visiting my GP and being advised to go for CBT (cognitive behavioural therapy), I went privately for sessions after being unable to wait for NHS services due to long waiting lists. CBT was a wonderful therapy option for me and it got me back on my feet but more importantly gave me the answers I was seeking and this was a diagnosis of post-traumatic stress disorder (PTSD).
The diagnosis came as a shock, I really had no idea what it was that I was dealing with, I've never suffered with mental health issues and to hear it was post-traumatic stress disorder confused me further. I didn't really understand what PTSD was and how I could help myself cope. After some research into what you can do to help yourself, a recurring theme that came up was gardening therapy and how you can use it to improve mental health and wellbeing.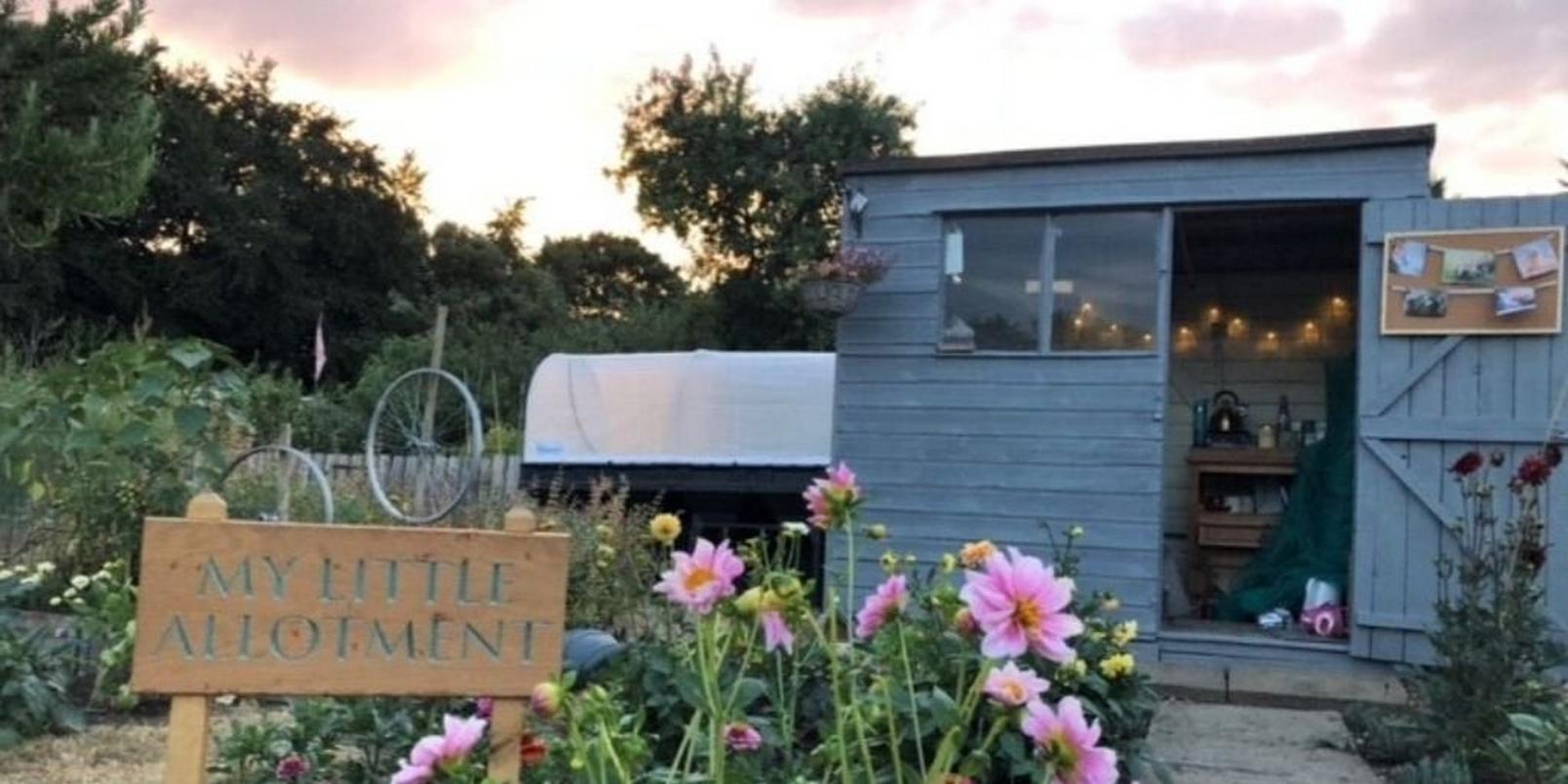 With gardening therapy in mind, my husband suggested to me about getting an allotment as I've always had an interest in growing my own. To be honest, I didn't think allotments were still around, I have fond memories of growing up on my dad's allotment but didn't realise they were still available for use. I decided that I would contact my local council for a plot close to home and set on a new adventure growing my own flowers, fruit and vegetables. The only problem was I didn't have a lot of experience and I was worried how I would cope with an allotment whilst battling the struggles with my health. After three short weeks on the waiting list I finally had the keys and was on my allotment for the first time.
I had no expectations, I didn't expect to get an allotment space and be cured, I didn't even expect to get better but I decided to throw myself into the allotment fully and spend as much time down there as possible. I spent the first day on the allotment looking at what was already growing on the plot. I was greeted by a bounty of rhubarb, an established asparagus patch, blackberries, a plum tree, strawberry plants and my very own shed - it was perfect! I decided to make a little drawing of the allotment and start planning what I wanted to grow and how I wanted to change the space to make it mine.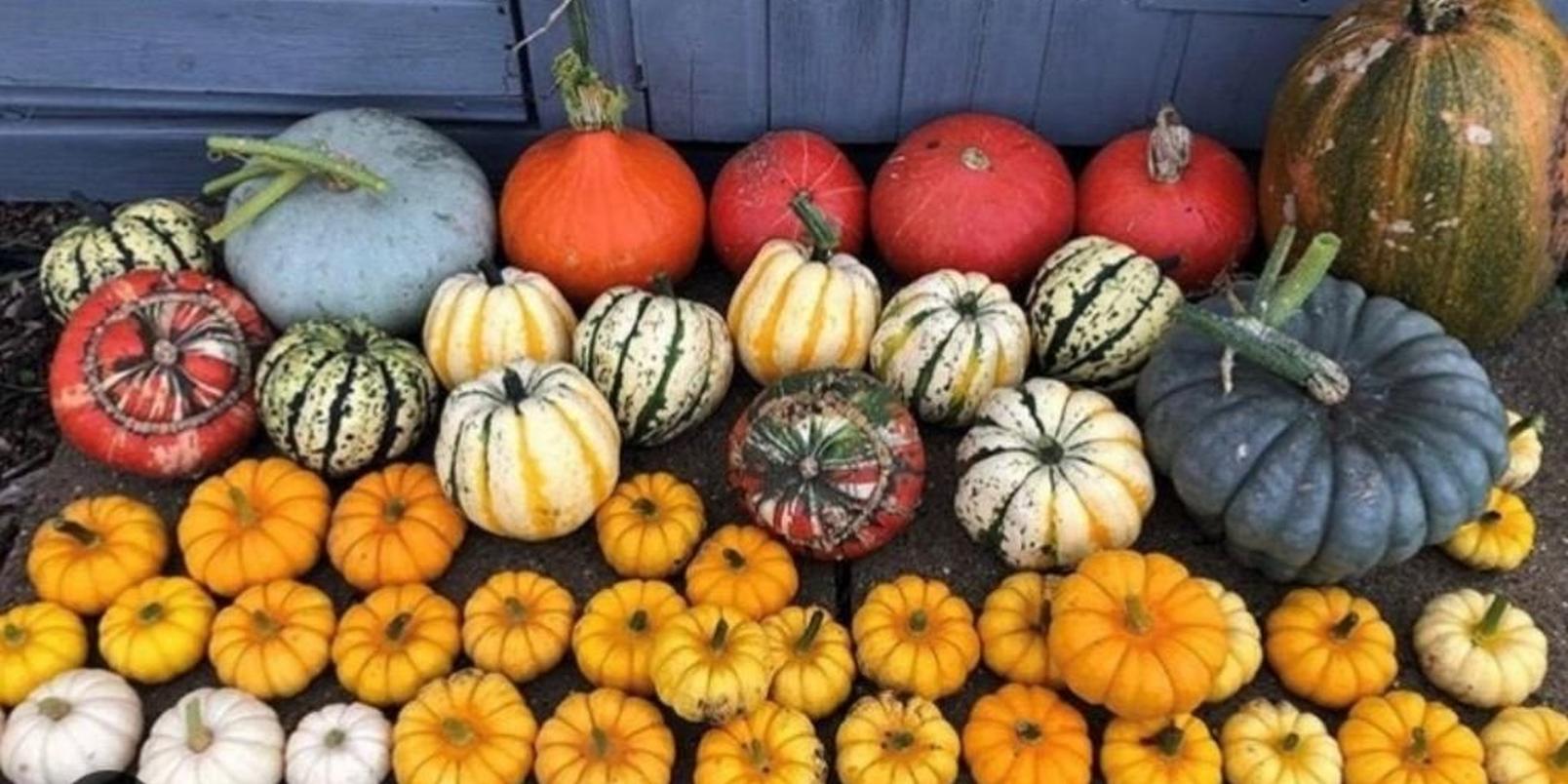 It didn't take long for the allotment space to change the way I was feeling and thinking. I would spend my time just digging over the soil, pulling out weeds and planting simple things like potatoes, onions and flowers bulbs. I couldn't really feel it happening but the gardening therapy aspect of the allotment had kicked in and I was finding myself completely immersed in this little gardening bubble, forgetting about anything else happening in my life. Gardening therapy, or as I now call it, 'allotment therapy', worked for me for so many reasons and during the first few months I couldn't pinpoint what it was that was making this therapy work for me, but it wasn't one thing, it was a wonderful combination of lots of little things.
Nature - we all know getting back to nature is important for wellbeing and mental health and the garden offers so many ways to get back to this. Watching the bees and butterflies, growing flowers, spending time outside and providing a thriving environment for nature, provides us in return with a beautiful space to relax.
Exercise - its proven that exercise releases endorphins so getting in the garden and digging, weeding and tending to the ground increases the heart rate and releases those wonderful endorphins, making us feel happy.
Focus - Growing your own food and flowers offers a great way to focus on the task in hand, it offers a focus all year long with planning, planting, growing, harvesting and prepping.
Education - since getting interested in the garden, my knowledge has increased around plants, pests and ways to look after a garden. The more I do the more I want to learn and this immersion in something new has really helped my mind focus.
Community - my allotment and gardening interests has connected me with an amazing online community of like-minded people. In a time where I felt like I was losing everyone, I gained a wonderful community of friends online, as well as on the allotment itself.
Nurture - Possibly the biggest part of my allotment and the way it's helped improve my mental health is the nurturing effect. Not only am I nurturing seeds by growing, caring and tending to them until they bloom into a wonderful flower or a huge pumpkin; I am also allowing myself to see that with just a little bit of love and care something so fragile can still be brought to life and it can flourish. I think this had a reflection onto myself, with a little bit of love and care I too will flourish and I can be well.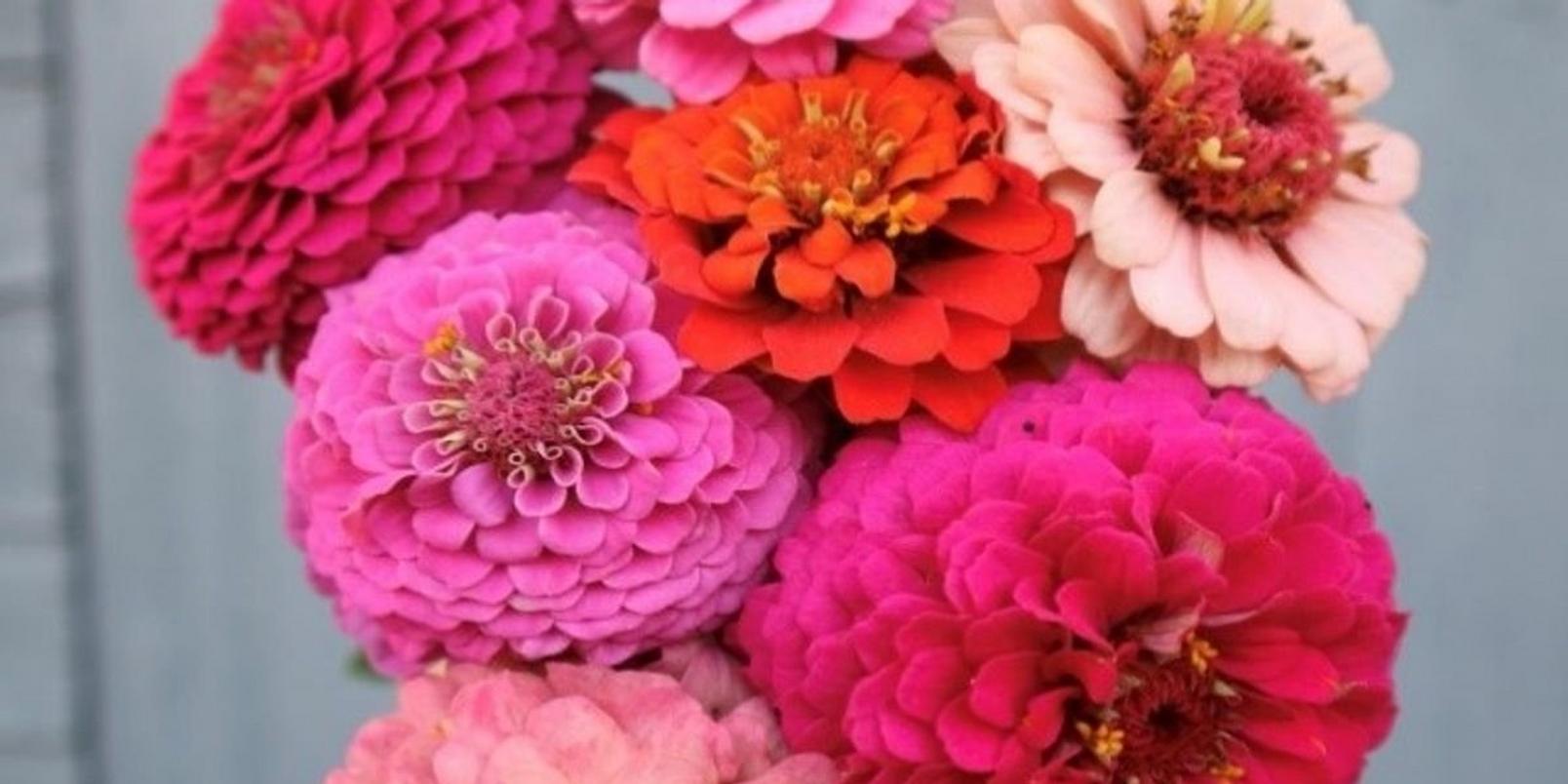 All of these wonderful things have come together in one space to provide us with a very natural, nurturing therapy. It's completely changed my life and honestly without this space I don't know where I would be today. I now have a space that helps me but also a space where I can educate my children in growing their own food, the importance of growing flowers and providing an environment where wildlife can thrive.
Over two years ago when I started this journey I uploaded my first ever post to Instagram on my page called My Little Allotment. I intended to start this account to document what I was up to on the allotment, my success and failures and most importantly to use it as a diary for the following year. My Little Allotment social media is now so much more, it is a platform in which I talk about the importance of gardening therapy and I speak openly and honestly about my mental health battles. I now have a platform in which my voice and story can be told in hope that, little by little, the stigma still surrounding mental health can be broken down.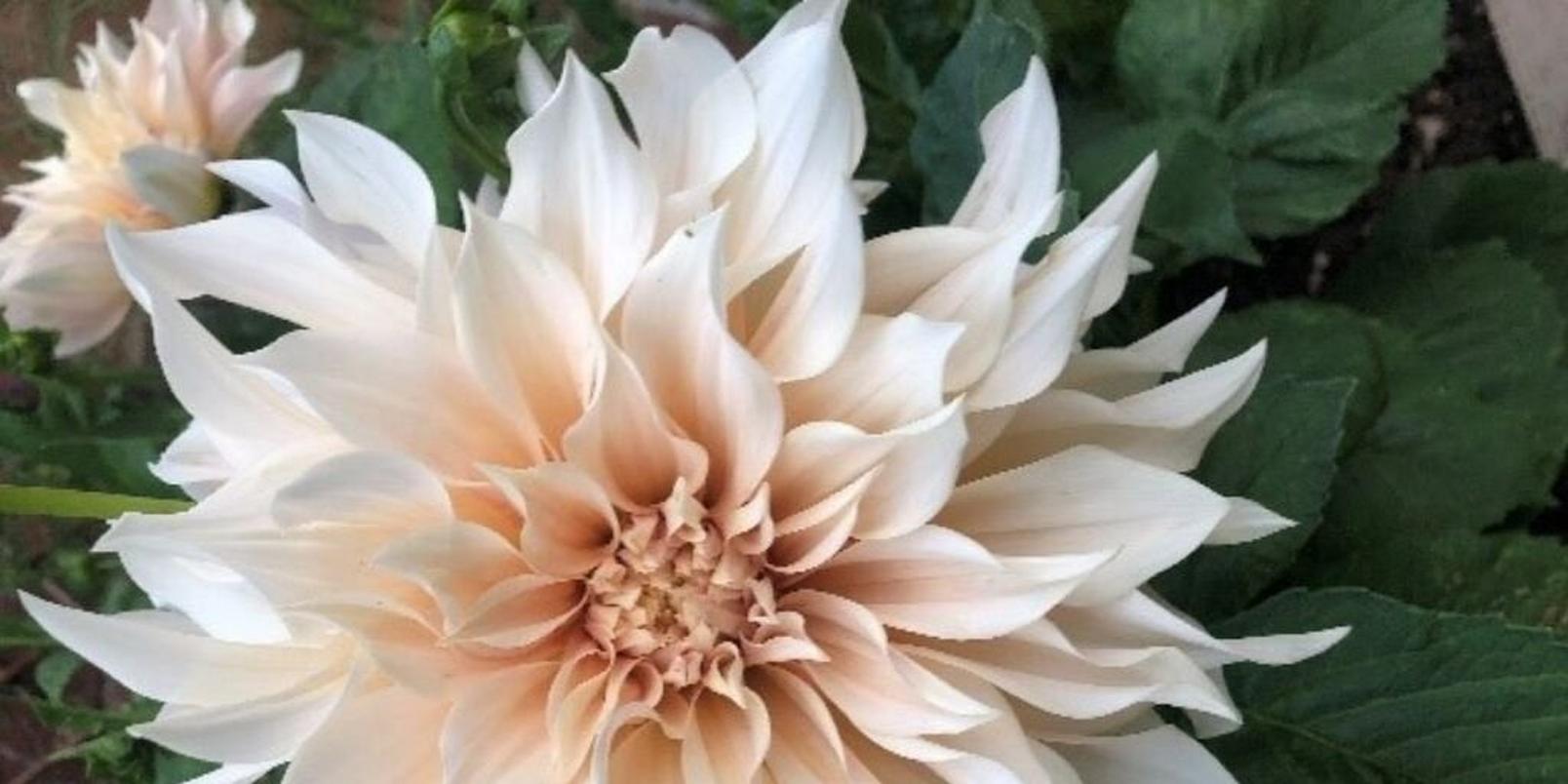 Wellbeing is a huge part of improving mental health and with Interflora's new Mindfloral campaign it's all about ways in which we as individuals can help our own wellbeing on a daily basis. We all find things that work for us and I want to give you some of my favourite things to do for mindfulness in the garden and out on the allotment.
Take a deep breath - taking a deep breath is proven to calm the mind, lower your heart rate and reduce muscle tension and doing this before starting a task can have a positive effect on the task ahead.
Be present/engage senses - to help with my own wellbeing before I start gardening I like to be present in the moment and engage my senses. I think about what I can see, smell, touch and taste on the allotment and that way my mind is in tune with what's going on around me.
Grounding - placing hands in soil without gloves, taking your shoes off and walking around the allotment or garden is a way to ground yourself. Your body soaks up the negatively charged electrons and doing this will help improve sleep, pain management and stress.
Small tasks - I find setting myself small tasks out on the garden is an easy way to make gardening and the allotment become less overwhelming. Set yourself bite-sized tasks and complete one before moving on to the next. It's easier to see progress this way, this then gives you a sense of a achievement, boosting positivity and mood.
Grow flowers for wellbeing - The colour, the scent, the textures; flowers provide us with everything we need to enlighten our senses and are a great way to boost the mood. As I love growing food you can always try growing edible flowers at home like calendula, borage and cornflowers. So not only can you see, touch and smell the flowers, you can taste them too!
Have a go at growing your own - you don't need a big garden or an allotment space to grow your own. You can grow your own herbs and chillis on windowsills, balconies and in small urban gardens. There are lots of ways to make the most of small spaces by growing vertically, in pots and hanging baskets.
There are many things that you can do to improve and work on your own mental health. The Mindfloral campaign focuses on lots of wonderful ways to do this, and I think if you have the chance you should try out a few of them to see what helps you boost your own wellbeing.
If you would like to follow more of my journey please join me over on Instagram, Twitter, Facebook or on my blog.
Happy growing for wellbeing!
Kirsty Ward
My Little Allotment