Floristry Focus: Mother's Day Blooms
24th February, 2021
Any chance we get to spend a little time with our florists is a real treat so we were very happy to chat with Janet Boast, from Going Dutch in Nelson, Lancashire to talk about trends and favourite flowers for Mother's Day 2021.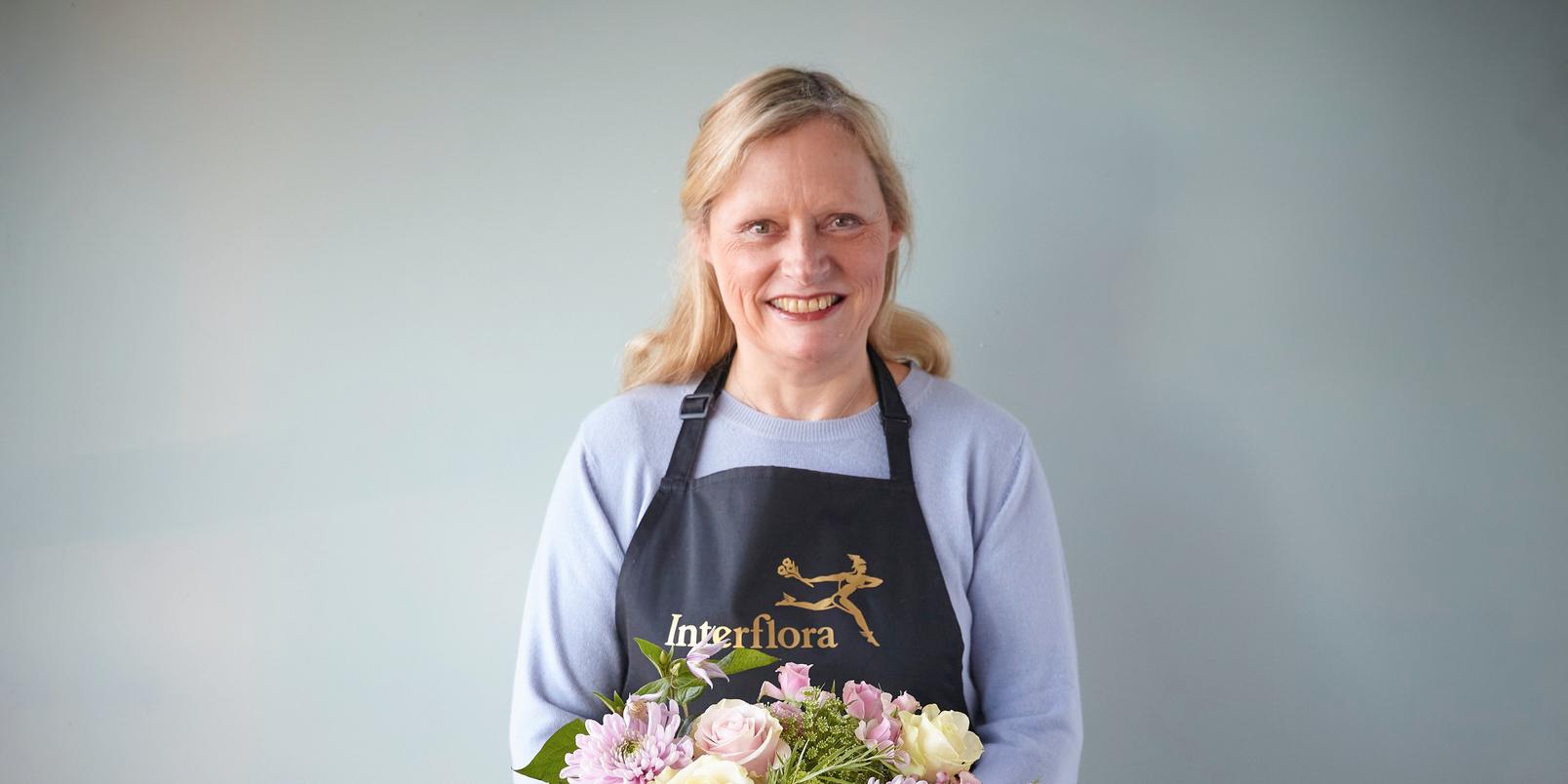 Meet Janet
Janet runs Going Dutch Florist in Nelson, Lancashire with her husband Peter. Her shop is just one of the near thousand local artisan florists that make up the Interflora network. Together Janet and Peter have earned a whole bunch (if you'll excuse the pun) of awards including a Gold medal from the prestigious RHS Chelsea Flower Show. Their lovely shop also features in The Good Florist Guide – a guide to florists that go above and beyond, offering the freshest flowers and the very best services. The bottom line? Janet really knows her stuff!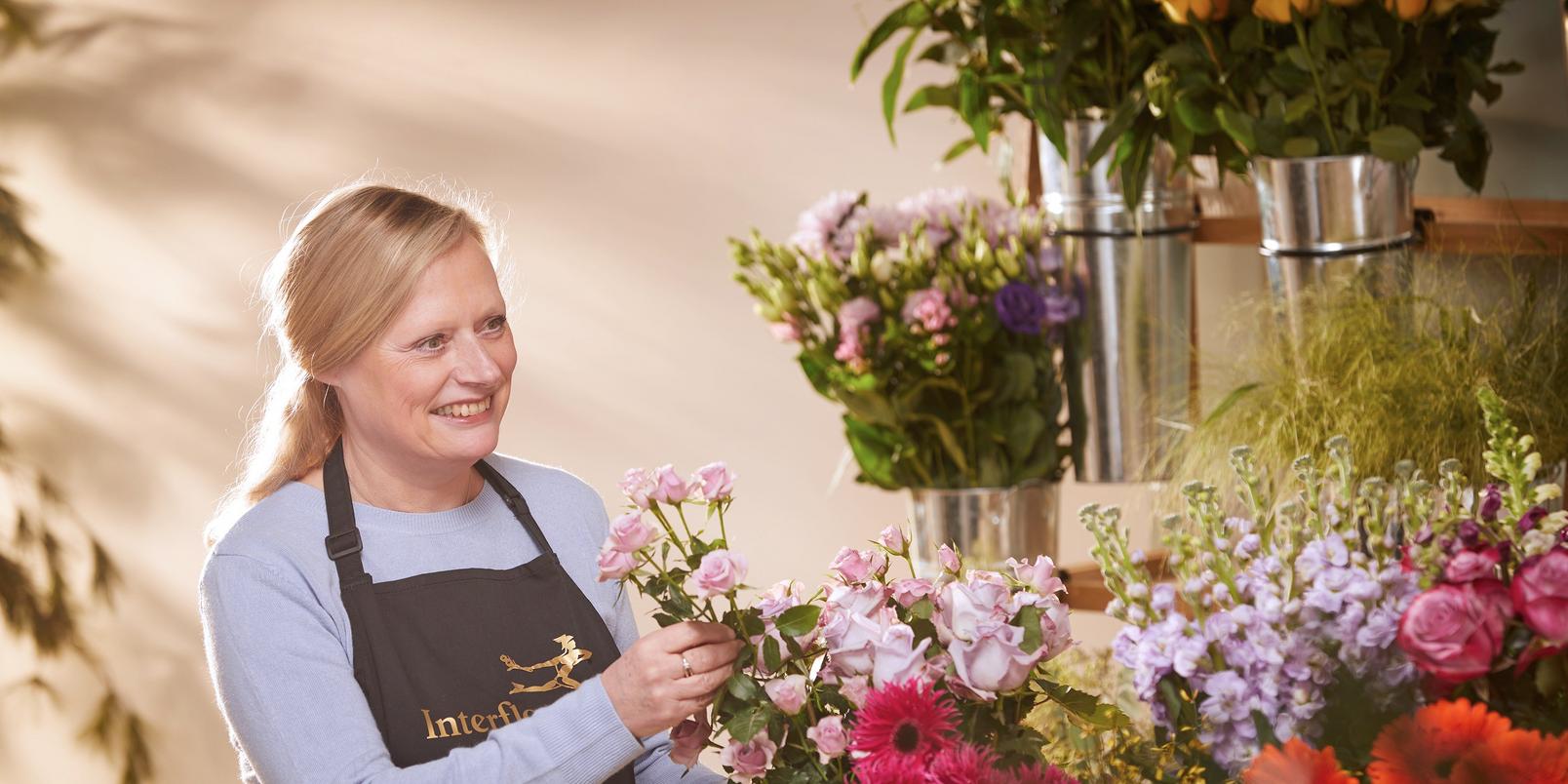 Mother's Day Musings
So what's Janet expecting from Mother's Day this year (aside from the usual 18 hour shift and catching 20 winks on the shop floor)?
Well, Janet thinks this year's Mother's Day is going to be like no other. With the pandemic keeping us apart, her bets are on people wanting to send their love and show their appreciation across the miles (psst… that means if you haven't ordered your Mother's Day flowers yet, you better get in early, demand is going to be sky high!).
Mother's Day Flowers
Mother's Day: the day of the year dedicated to celebrating Mum and those who are like a mum, we have a whole host of beautiful bouquets to help you do just that. Our collection of Mother's Day flowers offers something for every mum; whether she loves pretty pastels or you want to match her vivacious energy with something a little more vibrant. Better still? Our talented florists hand-craft every single one of our bouquets. That means they choose, by hand, every single stem that goes in your order, choosing only the freshest, most beautiful blooms available on the day. No two bouquets are ever alike (just like their recipients!). Of course, it also means that by sending flowers with us you won't just be celebrating your favourite female, you'll be safeguarding the future of your high street and the talented individuals who make it great (like Janet!).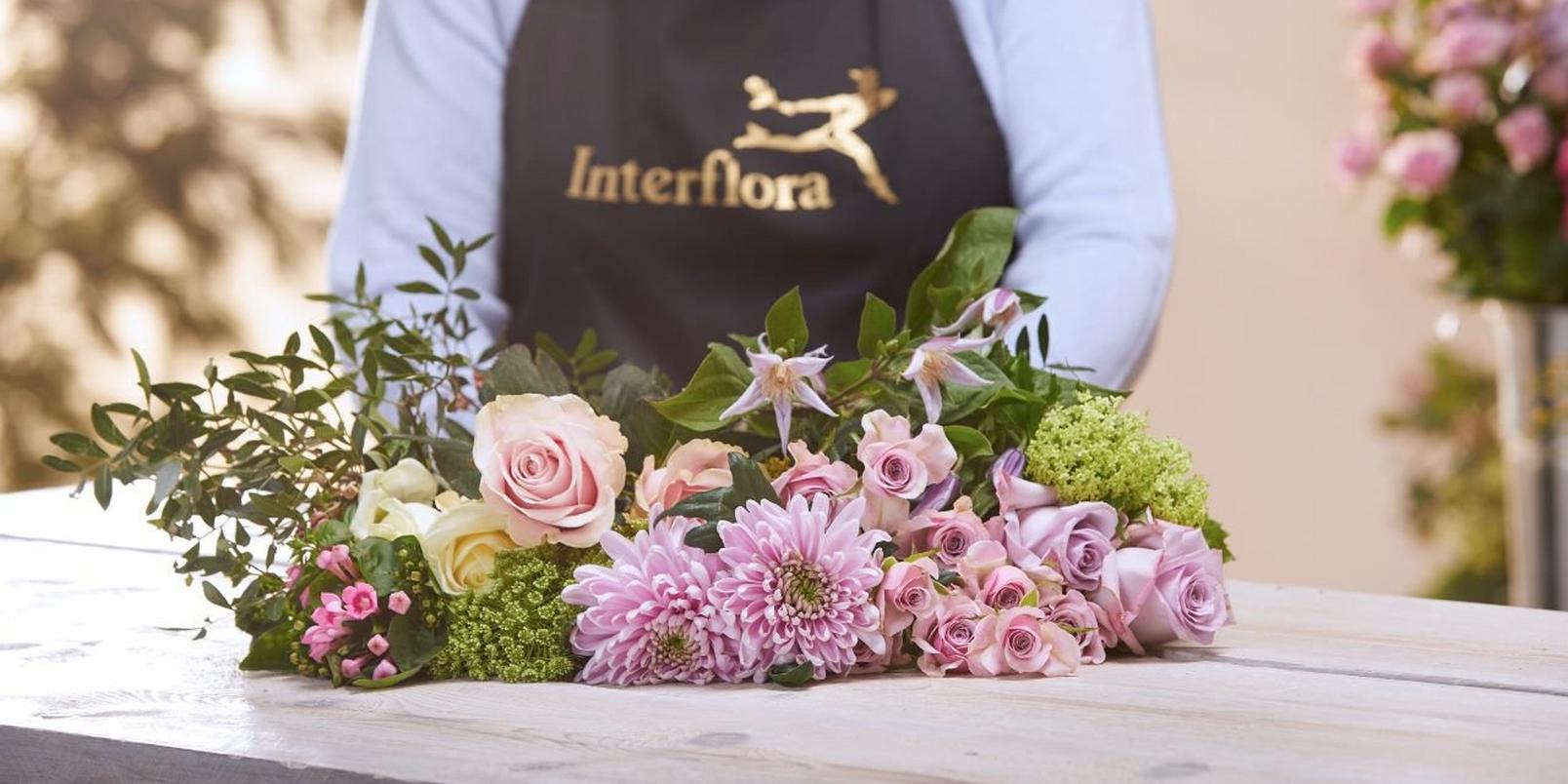 What is in Janet's stunning Mother's Day bouquet?
We challenged Janet to create a beautiful Mother's Day gift using the freshest stems from her shop. We'll let Janet introduce her gorgeous creation.
This delicate hand-tied is filled with pretty pastel blooms and mixed with luscious foliage for added texture. It's the perfect Mother's Day gift.
The overall look of Janet's Mother's Day bouquet is dreamy, with a hint of nostalgia. The beautiful muted tones of lilac and pink also play on current trends – thanks to International Women's Day (and its long history of use by the women's suffrage movement) purple has become a symbol of women's strength and power.
And that's not the only symbolism this bouquet plays on – it's packed full of meaning. Here's a few of the blooms that feature and why they're the perfect pick for celebrating Mum (or another female role model) this Mother's Day:
Pink large headed avalanche roses – symbolise gratitude, grace and joy (yep, that pretty much sums up our feelings towards mother figures everywhere)
Pink Odilia spray rose – delicate roses in a blush pink add a dainty touch
White large headed avalanche roses – representing eternal loyalty but also new beginnings (the perfect choice then for a new mum).
Lilac large headed roses – signifying happiness and good health
White dill – also known as Queen Anne's lace, white dill adds texture and movement to the design
Pink bouvardia – said to represent enthusiasm, this pretty blooms is often gifted to those who have a 'zest for life'
Pink chrysanthemum – the clue's in the name! These fluffy headed blooms are commonly called 'mums'
Lilac clematis – the star-shaped flower adds an eye-catching touch to this design and brings a delicate perfume to the bouquet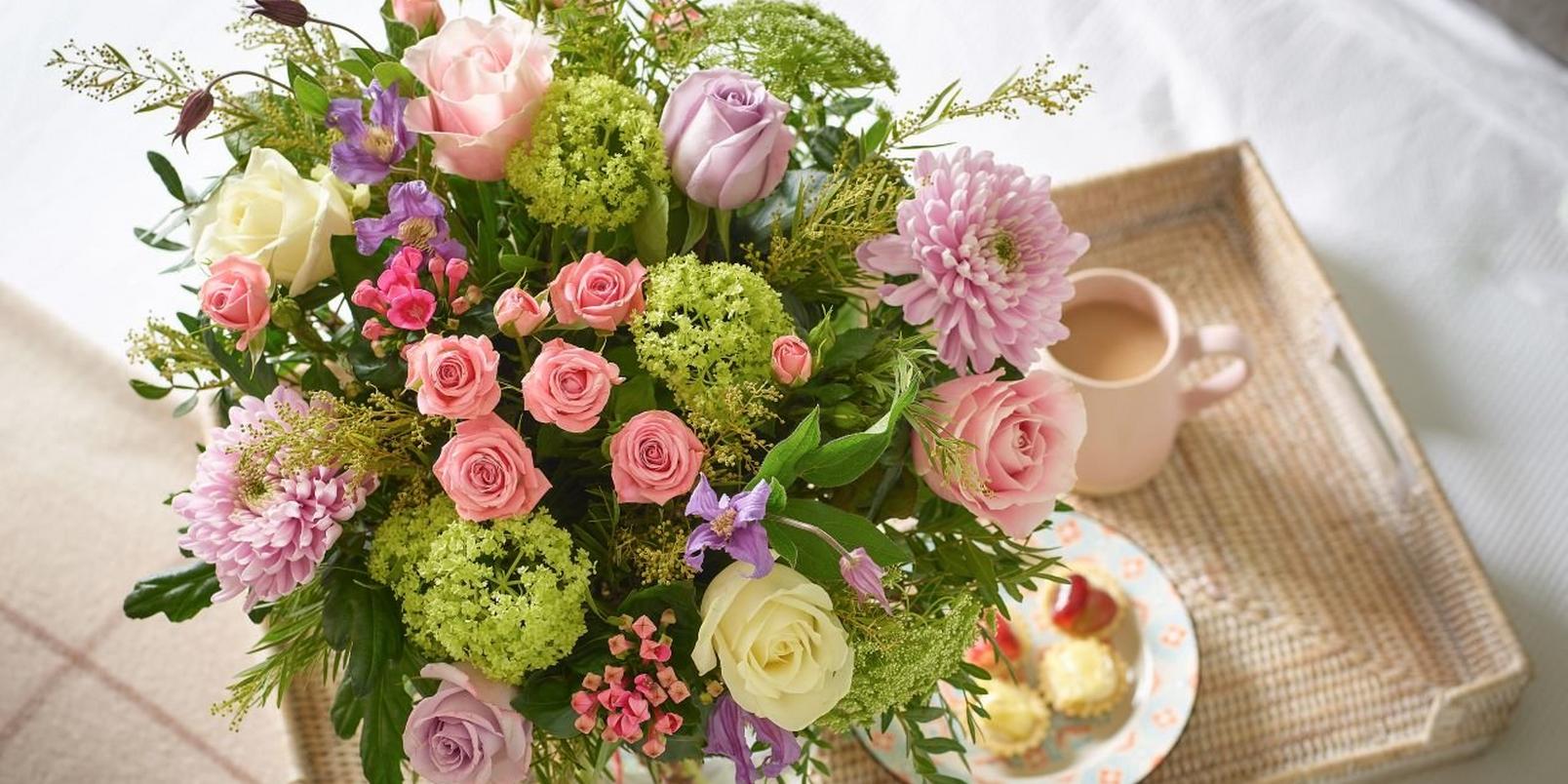 Tips on looking after Mother's Day blooms
We guarantee our Mother's Day blooms will look gorgeous for 7 days or more. But you do need to give them a little TLC, and there's a few simple things you can do to help keep them looking fresh and fabulous.
Janet's top tips? First, keep an eye on their water – change it every other day and trim your stems so they can keep getting a good drink. And second, avoid the heat! We might love cosying up to the radiator or a sunny window, but blooms don't. Treat your blooms right and they will repay you – some could even last longer than a week.