Welcoming A Brand-New Bundle of Joy During Lockdown: A Heart-Warming Real-Life Tale
28th April, 2020
Life as a new parent can be hard! Sleepless nights, new routines, clearing mountains of nappies every day – it's enough for any new parent to endure, let alone during lockdown. So, with social isolation in full swing, how do you make sense of this crazy new reality all by yourselves?
We spoke to one couple who, just 12 days into lockdown and against all odds, welcomed a beautiful baby girl, Harriet, into the world. And now they're coming to terms that, for the foreseeable future, they will be raising their new daughter without the physical support of loved ones…
…but help is never too far away – with daily video chats and regular doorstop deliveries – Eleanor and James are finding new ways to share their bundle of joy with the world and to stay connected to friends and family.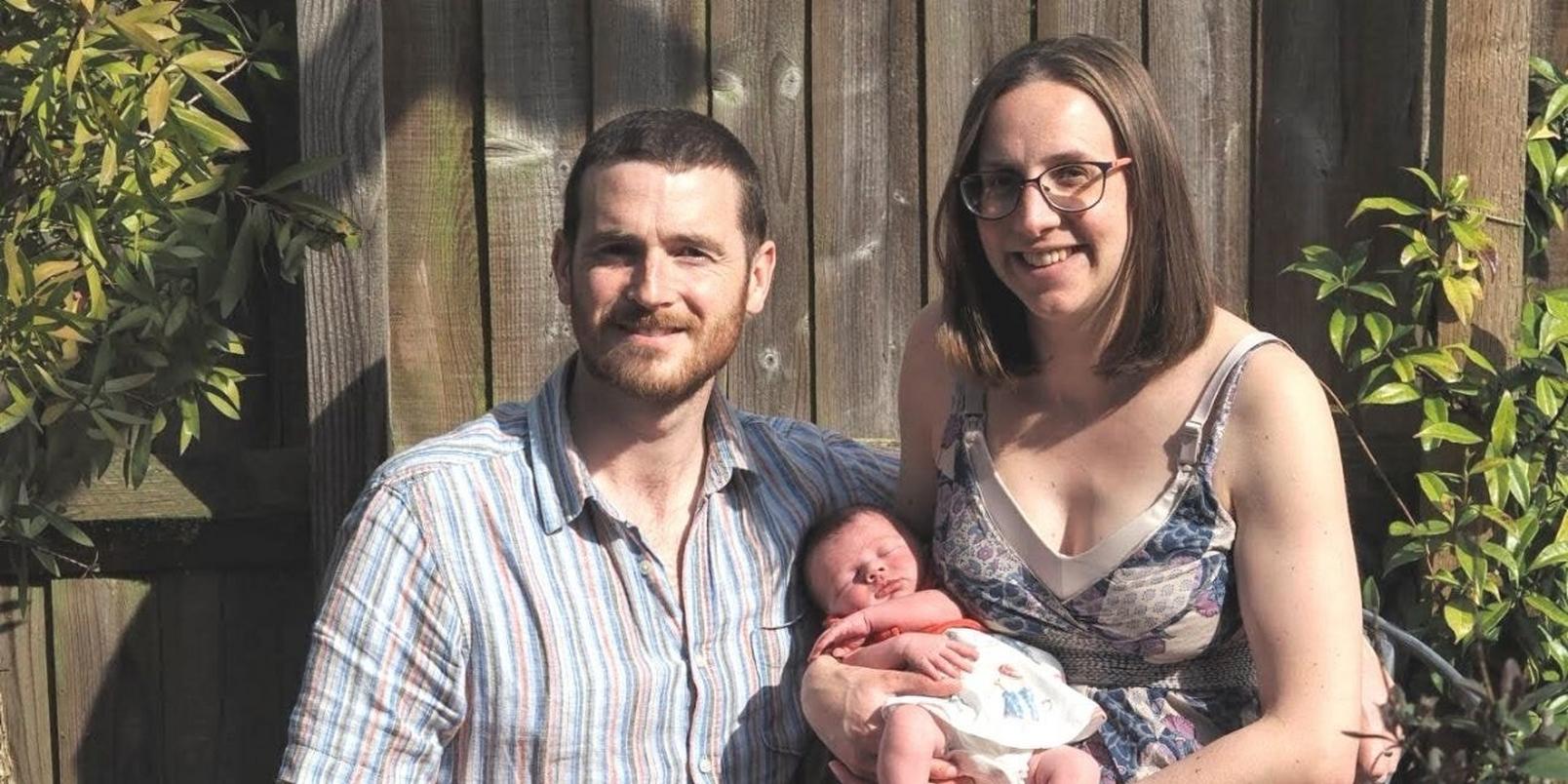 Welcome to the world…but don't get too close
Couple, Eleanor and James, always dreamed of starting a family. And having been together for over 12 years, they felt ready to bring a new life into the world. But, their road to parenthood wasn't an easy one.
Soon after they were married James was diagnosed with lymphoma, resulting in in chemotherapy and a stem cell transplant. But, with James thankfully in remission, the couple embarked on a course of IVF in order to start their long-awaited family.
But, for the pair, it's a bittersweet reality. After one round of successful IVF treatment they were overjoyed to be expecting a baby – then, their expectations of parenthood were quickly changed as the world went in to lockdown just before the baby was due. At the end of March, the couple made the decision to self-isolate early and to prepare to be alone for the arrival of their new daughter.
We spoke to Eleanor to hear about their journey, what it's like becoming new parents and how they were finding raising their daughter during lockdown:
"As we had gone through IVF, I was due to be induced – but clearly, Harriet couldn't wait to join the world, as she was born just two days into my maternity leave!
"We thought IVF would take a lot longer than it did – so we were extremely fortunate and blessed that it worked first time for us. Thankfully it did, as if it hadn't, then we wouldn't be in this situation right now. We feel really lucky.
"The last two weeks have been mixed. It's been really nice for the three of us to build a bond and to spend this quality time together, but then I've seen her change so much, that I feel really sad that our parents aren't able to physically see or hold her.
"There's a lot of people in the same situation as us, but as long as we're keeping safe and our families are keeping safe, then that's the main thing. We've had the cuddles – but we might have benefited from more sleep if we'd had our parents around!"
Wetting the baby's head
Just two weeks into life as new parents, and Eleanor and James are finding comfort in regular video calls with family and friends – as well as constant deliveries!
"If we weren't in lockdown, then we definitely would have had our family come and visit - so we've been trying to do that virtually! We've done a lot of video calls, and we're probably doing them a lot more frequently because she's changed so much in two weeks.
"We've had a virtual "wetting the baby's head" too; we had our immediate family join us on a virtual call, to raise a glass to Harriet and to celebrate her arrival. We've also been overwhelmed by the number of gifts and deliveries we've been receiving every day. From new baby flowers, to bottles of fizz and new clothes for Harriet – we've been showered with gifts. So, I currently have a large pile of thank you cards to get writing!"
Staying together, apart
But whilst Eleanor and James are content with family facetime for the time being, they're making plans to see their loved ones as soon as lockdown is lifted:
"We feel blessed that we have family who are able to use the internet and that we have the technology to allow us to speak virtually every day. And we're also grateful for the great delivery network around us, it's been really helpful for us to get our shopping delivered!
"We're also preparing for the influx of visitors after all this is over, and we've been told to make sure we have enough beds for everyone – so we expect our parents will be straight on the motorway to visit, as soon as they're allowed to!"