Interpreting the Pantone Colour of the Year 2021
11th December, 2020
The bets are off! Pantone has named its highly anticipated Colour of the Year for 2021 and we could not be more excited, not least because they've announced not just one but two gorgeous shades.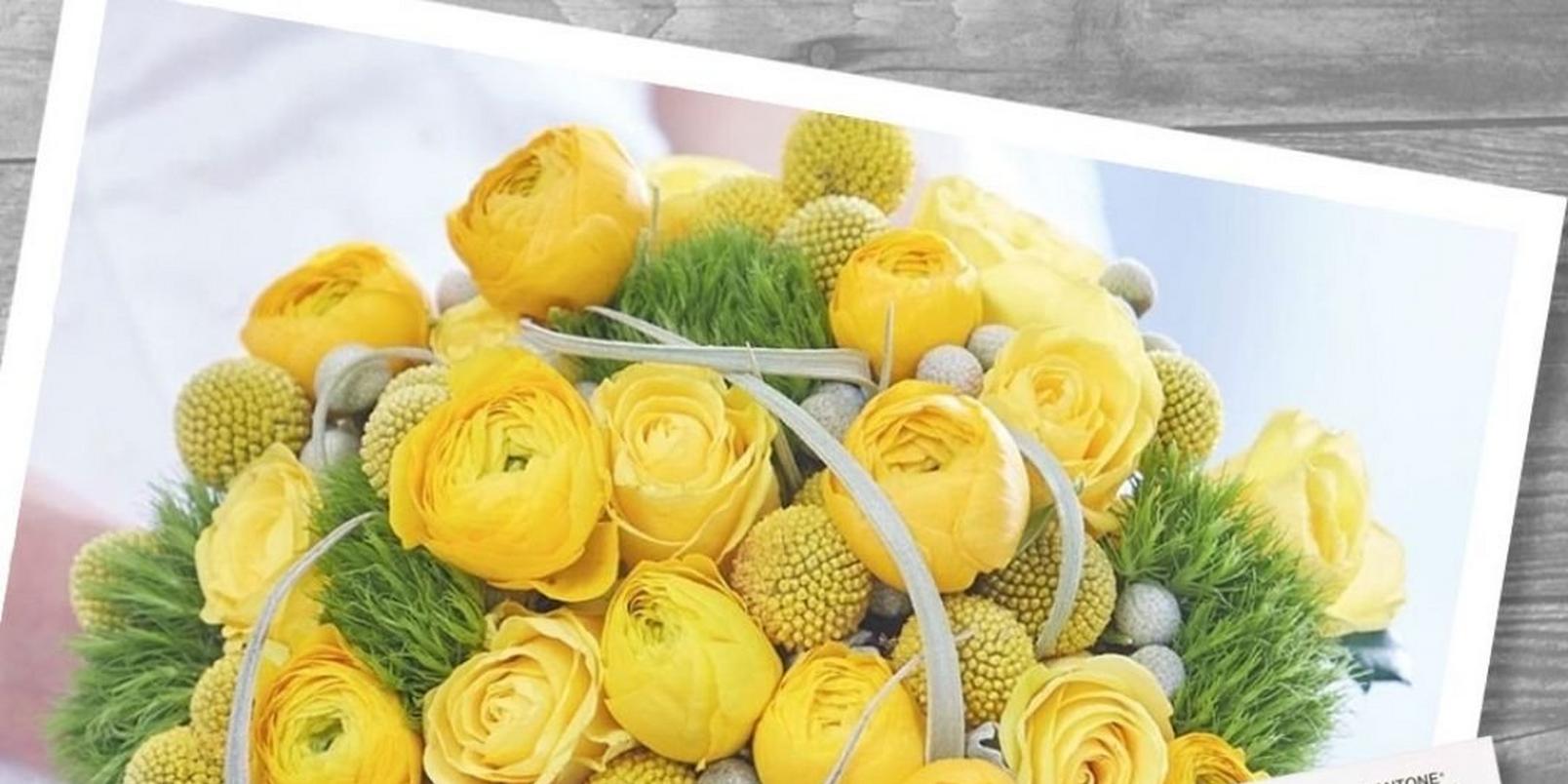 Ultimate Grey is described as "solid and dependable" whilst Illuminating, a shade of sunny yellow, is "sparkling with vivacity". The colours have been partnered to convey "a message of strength and hopefulness" (and boy do we need it after this year!).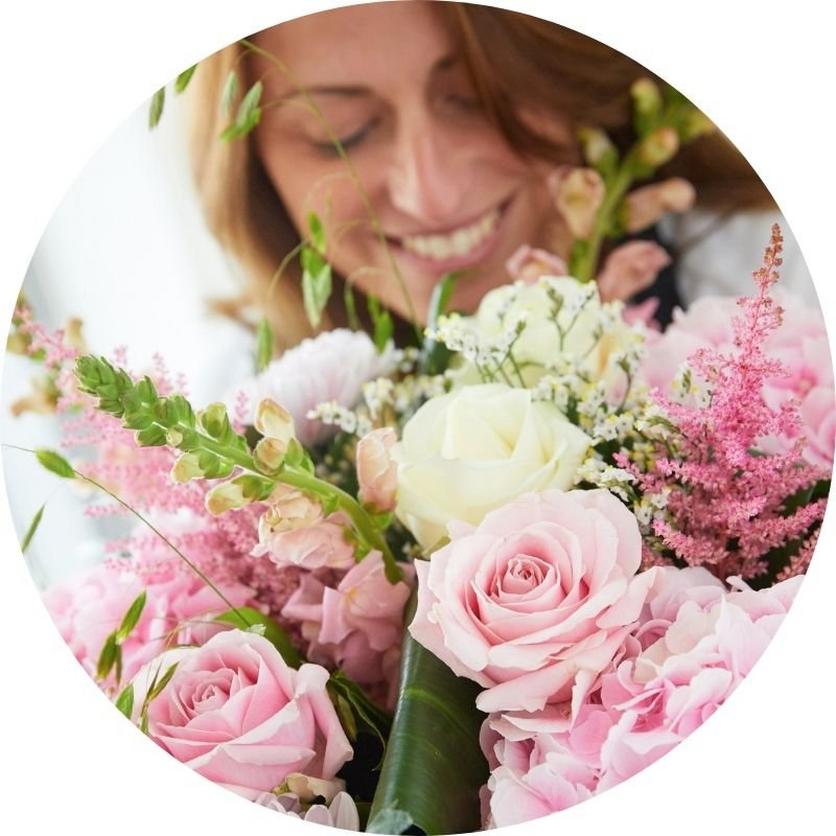 Both hues are sure to dominate the world of design in 2020
While sure to be reflected in our interiors and wardrobes, the colour of the moment won't go unnoticed by our floral designers either. Always one step ahead of the trends, we caught up with our in-house florist Vicky to talk all things grey and yellow.
What do you think to the Pantone Colours of the Year, Ultimate Grey and Illuminating?
They're the perfect pairing and just what we needed after such a tumultuous year. Illuminating fills you with optimism whilst Ultimate Grey evokes a sense of dependability, like old buildings that have weathered the storm.
What flowers lend themselves to the Pantone Colours of the Year?
Lots! Whilst you might immediately think of golden sunflower fields or jugs filled with cheery daffs, there are far more yellow flowers to be found in your local florist. Yellow garden roses, smile-inducing gerbera, sweet-scented mimosa and lilies to name just a few. Then there's craspedia, the little balls of mustard-yellow blooms on sculptural silvery stems. They were made for this trend.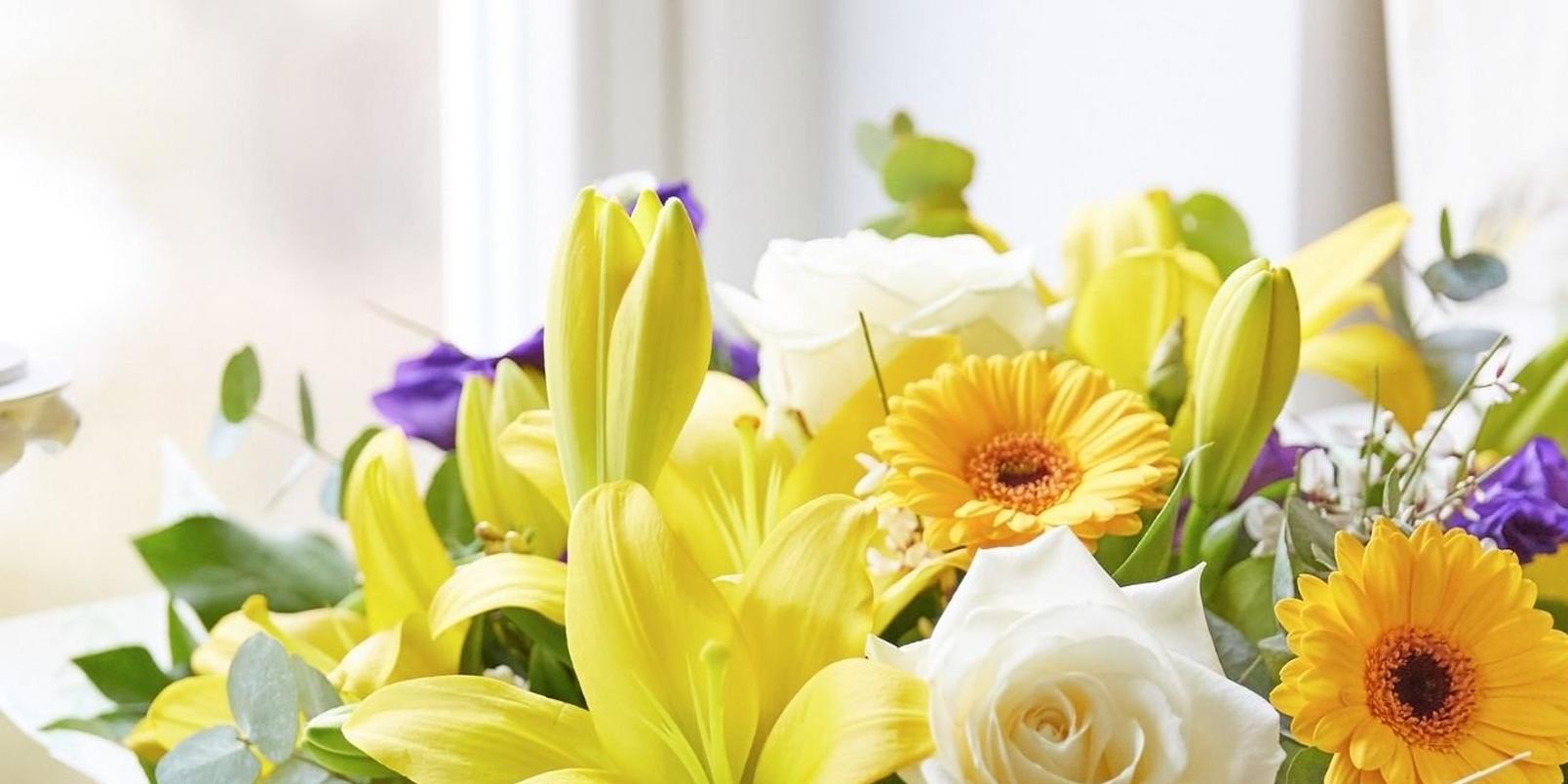 What about Ultimate Grey?
There are lots of silvery-grey or grey-blue foliages out there that can be used in bouquets and arrangements. Eucalyptus is one of my favourites to work with (it's beautifully aromatic too). I also love Stachys, or lamb's ears, with its soft velvety texture and silvery colour and cineraria which adds a lovely texture to bouquet.
Flower wise Earl Grey roses are perfect for this colour trend. Their light grey petals give way to a slightly lavender centre. Gorgeous!
How do the Pantone Colours of the Year transcend the seasons?
For some yellow will be forever linked to springtime but the wonderful thing about Illuminating as a shade is that it really does transcend the seasons. The narcissi and tulips that bloom during the first few months of the year soon give way to the more dramatic yellow stems of antirrhinum, sunflowers and dahlias in the summer. Even in winter, you can choose to add a little pop of sunshine to your bouquet with warming yellow hellebores or ranunculi. The bottom line? Anyone looking to embrace this colour trend with beautiful flowers will be spoiled for choice.
What shades complement the Pantone Colours of the Year?
The two shades work together in perfect harmony but if you wanted to split them I'd be inclined to pair Illuminating with zingy oranges, green-green foliage and a pop of purple to create a really vibrant, mood-boosting bouquet.
Ultimate Grey would look great paired with pale pink and pastel hues or stripped back and partnered with chic white blooms.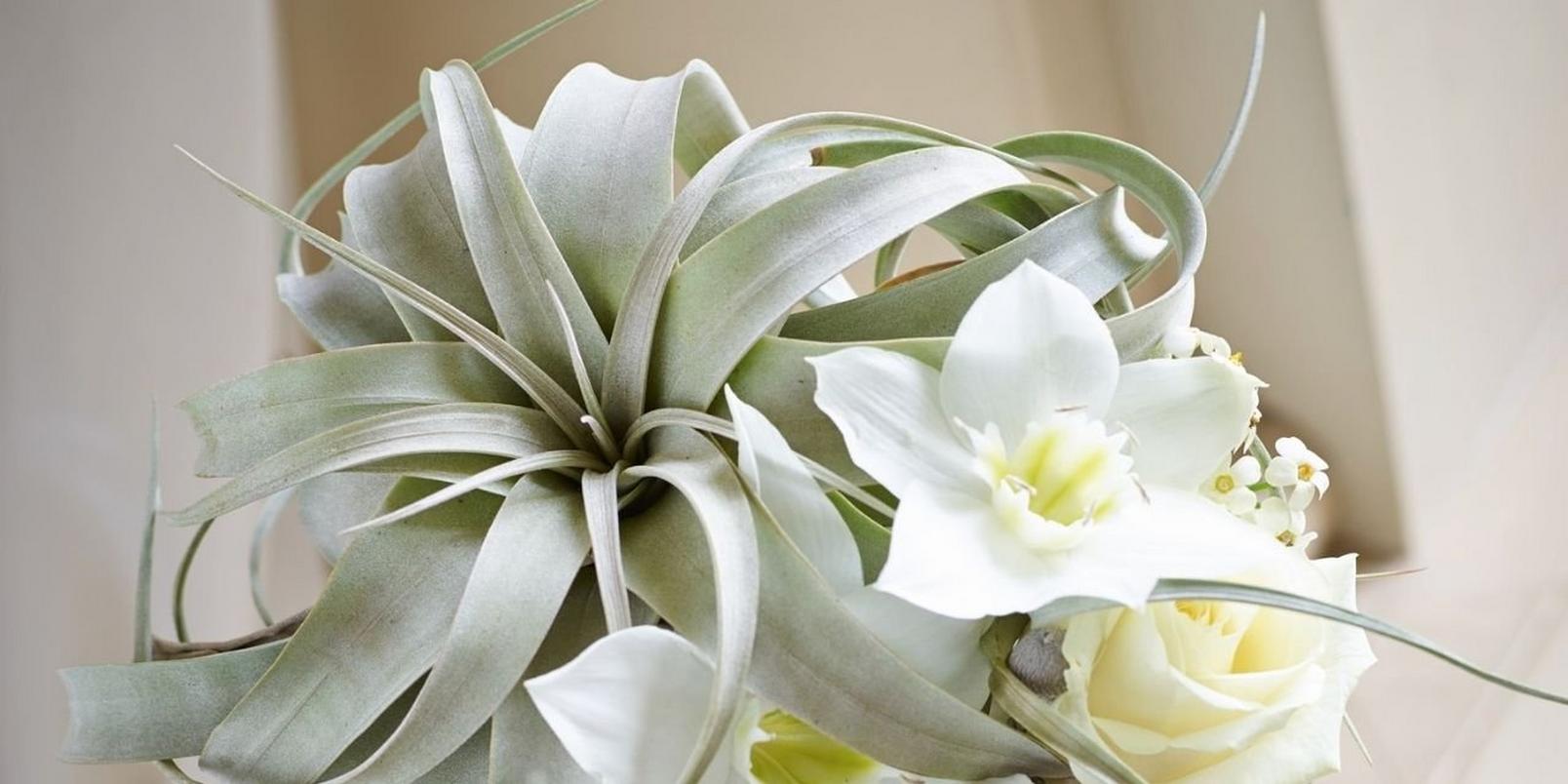 What would you recommend for a bride wanting to incorporate the Pantone Colours of the Year in her wedding day?
It really does depend on when you're planning to tie the knot as it's always best (for both the planet and your pocket!) to choose flowers that are naturally in season when you get married. Ranunculi are always a fan favourite amongst winter and new year brides. Their plump petals make them a bit of a halfway house between peonies and roses.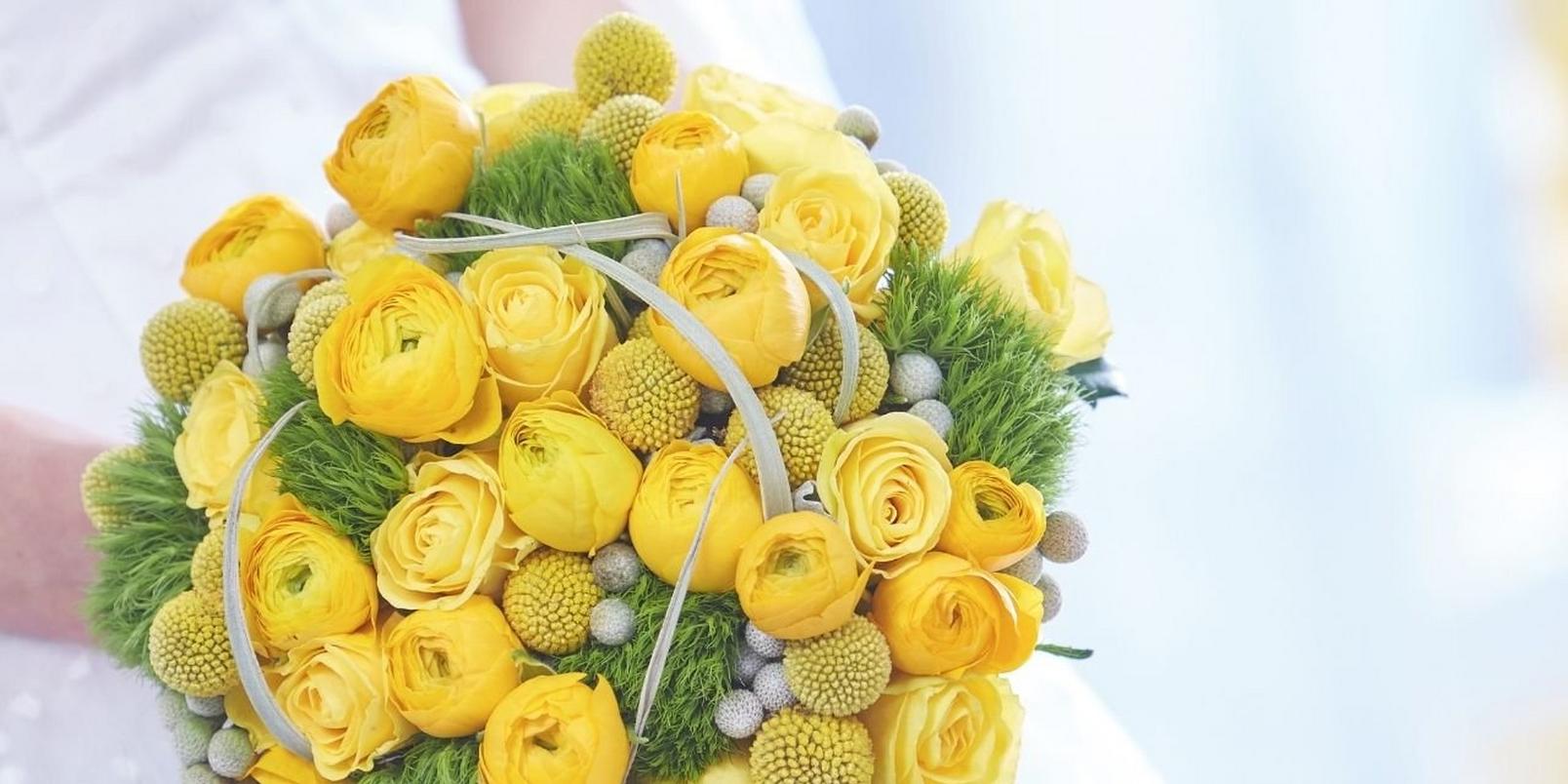 Getting married later in the year? Yellow delphiniums will add height and drama to table arrangements whilst a flower wall filled with yellow garden roses and orchids will make a fabulous backdrop to your big day photos.
Remember craspedia that I mentioned earlier? It's available all year round and is perfect for adding a pop of colour to table centres and bouquets.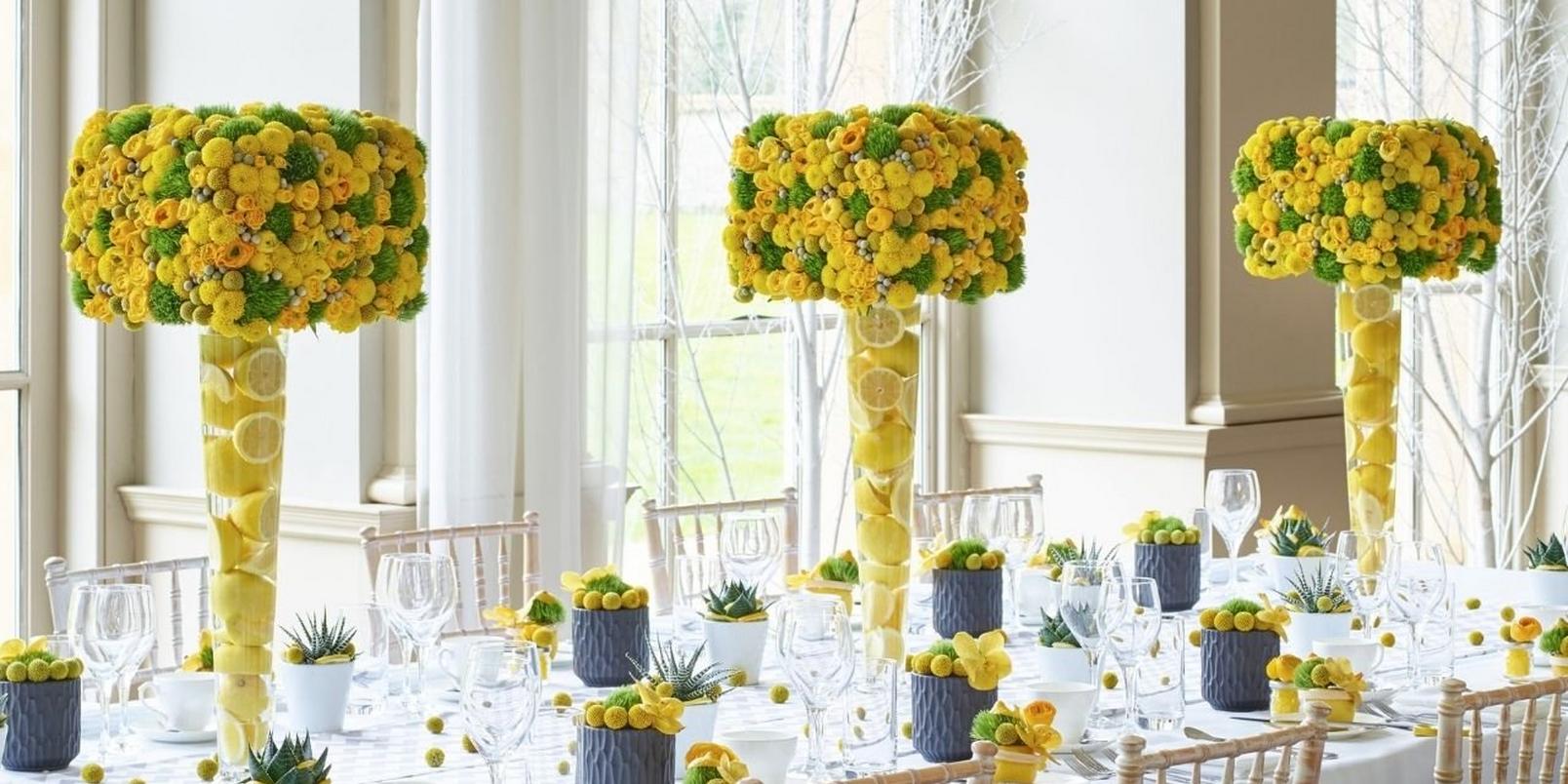 Introduce the grey theme by adding pint-sized succulents in brightly coloured pots to each place setting. They can double up as wedding favours for your guests.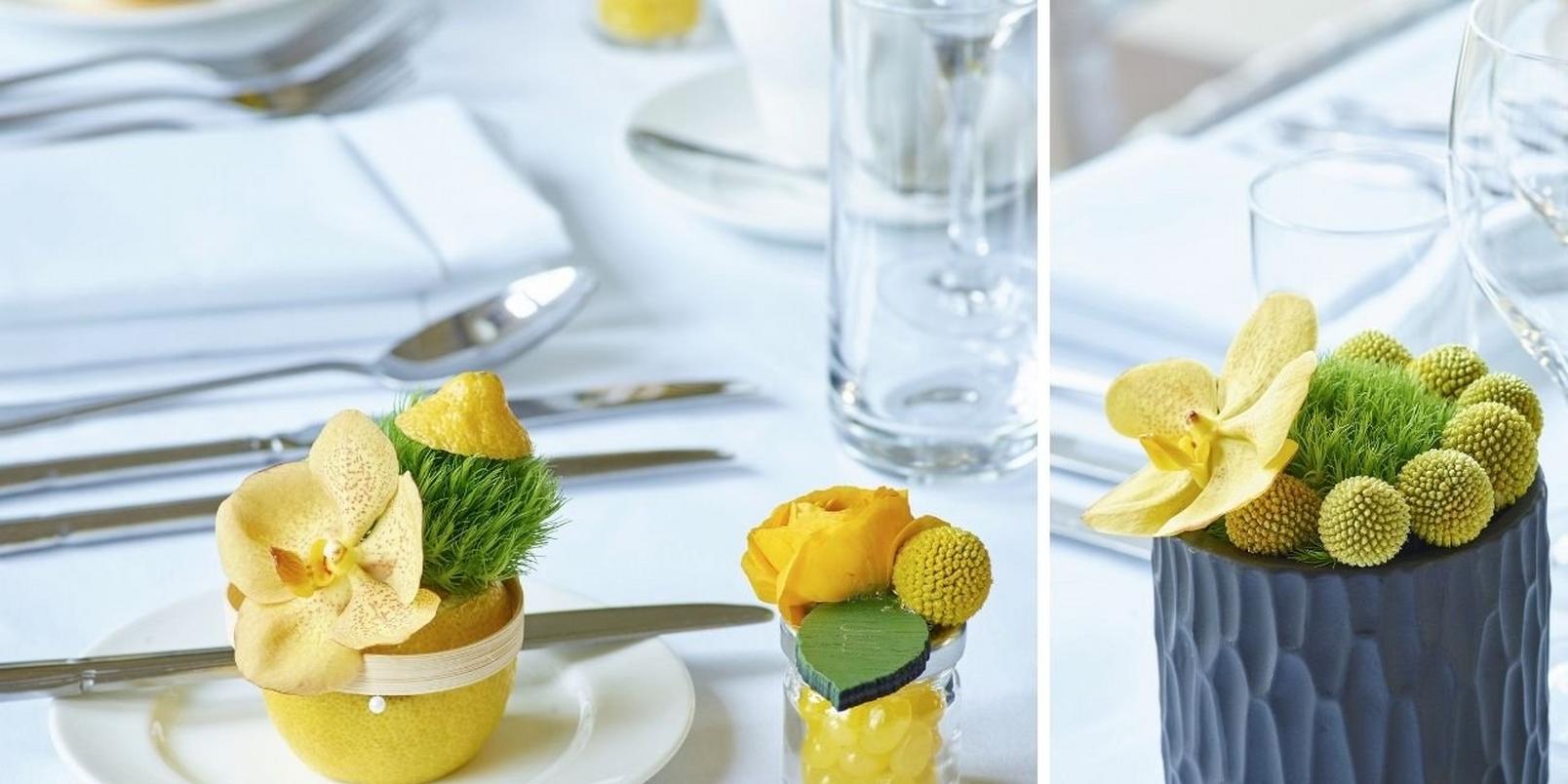 How do you keep ahead of the trends?
We work closely with a trends prediction agency in forecasting key trends for each season, which influence the development of our new designs including everything from stems to packaging, vases and containers. We also create mood boards of key themes, textures and colours which we share with our floral designers to inspire them when buying their flowers and creating individual designs for our customers.
What other trends are you loving for 2020?
Two key trends that we predict will be even bigger next year are wellness and sustainability.
Illuminating really plays into the wellness trend as it's an instantly uplifting shade. Know someone who's feeling under the weather? Want to boost their mood or just send positive vibes? A bouquet filled with yellow flowers never fails to do the trick.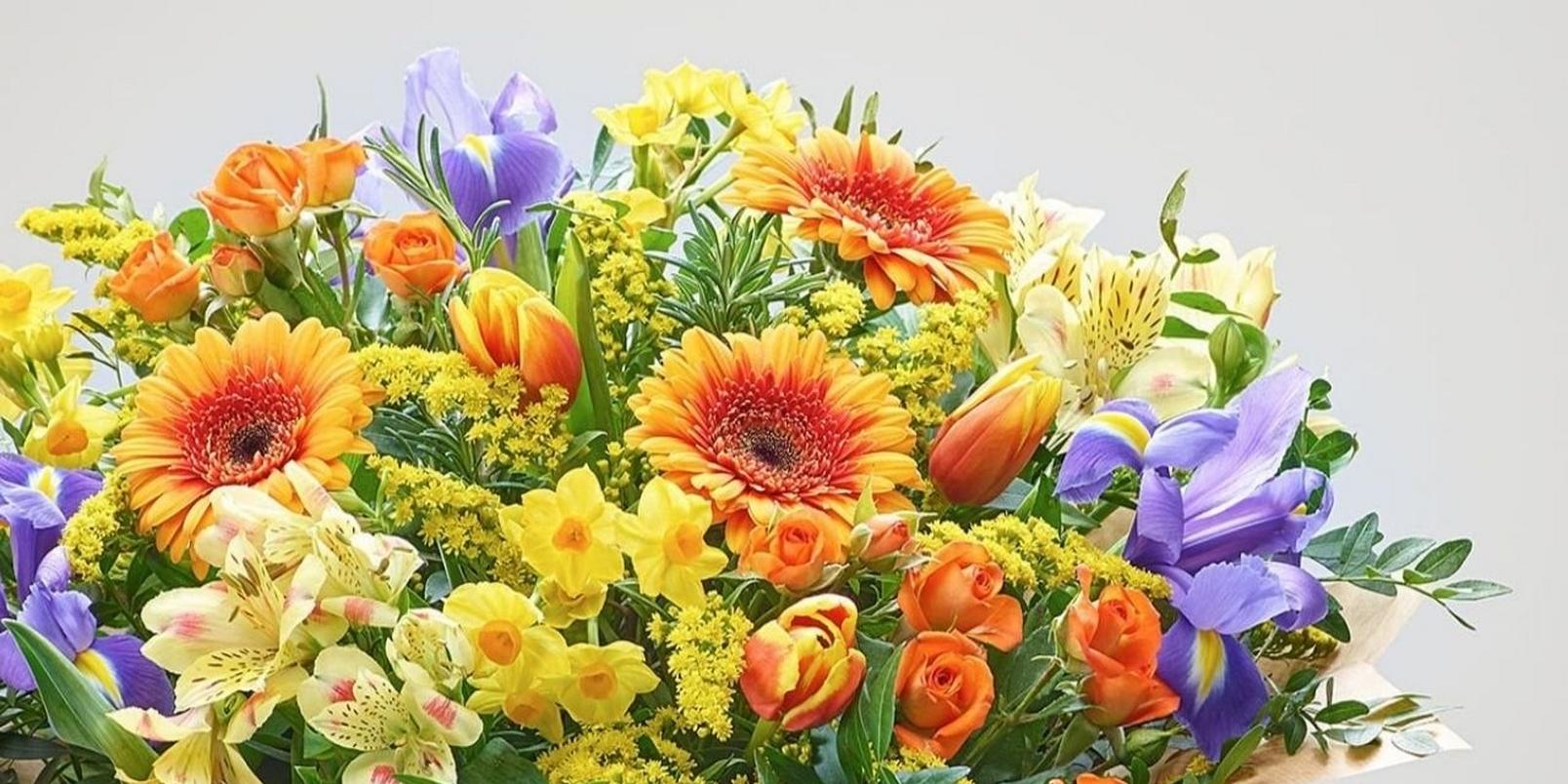 One other area of focus for us in 2020 is sustainability. We're committed to making our products and processes as sustainable as they can be. Our eco-friendly packaging, already includes a biodegradable wrap and fully recyclable gift box. This year we also swapped our plastic flower food sachets for ones that compost in the same amount of time as a banana peel and took steps to remove all glitter from our products at Christmas. This is all progress but we're all too aware that we need to do even more to minimise our environmental impact. For 2021 we're focussing on making the packaging we use to deliver goods to our florists as well as other accessories we include in our gifts as sustainable as they can be.