The home-schooling florist
20th May, 2020
If you've got kids, you'll know all about the current struggles of home-schooling. Trying to help your children learn in fun and exciting ways, whilst also juggling all your other adult responsibilities. So what happens when you have all this on your plate, as well as delivering your community's heartfelt wishes in the middle of a national lockdown?
We caught up with Sarah from Flowers by Sarah Ann in Essex to find out!
Sarah has been a florist for many years and in 2018 opened her own florist shop, just a few doors down from her home, in Heybridge. Like many other independent businesses, she was forced to close her shop doors when the country went into lockdown.
Still wanting to be there for the local community Sarah took the decision to 'open' herself up to online orders and carry out contact-free deliveries. With her shop only a stone's throw away from home, she decided to head back solo. But with young twin boys, she had to get creative with childcare!
"I have twin boys aged six and juggling childcare has been tricky. My husband works nights and needs to sleep in the daytime, so I'm now taking the boys to the shop with me. They are helping unpack deliveries, tidy the shop and sorting things out like the message cards. Instead of teaching them phonics and maths, I'm teaching them all the flower names and they know them all now! They can build an Interflora cardboard gift box to perfection. They've been so good and we're having fun.".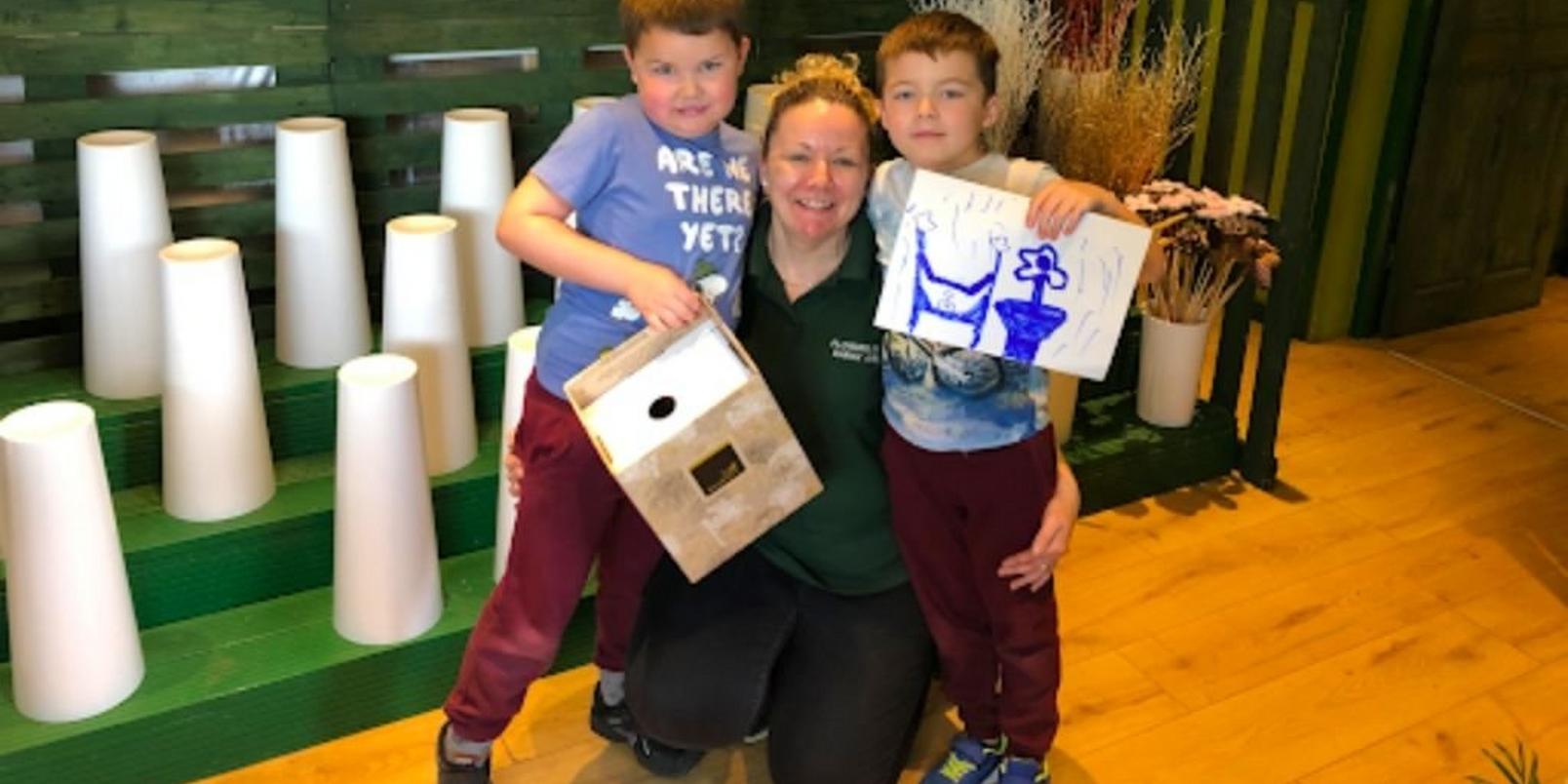 Sarah has had to adapt to her business in order to continue work during lockdown; "I now create all the bouquets in the morning and then deliver them all myself in the afternoon when my husband gets up and has the boys. Obviously, deliveries are contactless. Instead of handing them to people at their doors, I'm leaving them on the doorstep and backing off, but I'm finding that people are really wanting to chat over their garden fence!".
But being out delivering to the people in her community at a time like this isn't always easy, especially when flowers aren't being sent for a happy occasion; "It's not until you go out delivering that you realise just how many people around you are suffering. We can't offer them a hug but we can give a few kind words. I'm checking on people as I do deliveries - that they're ok and offering to do people's shopping or pick up things for them.".
However, Sarah says there are positives too; "This situation has really brought out the best in people - you can see it all around you in the local community. And if I have brought a little smile to someone's face with flowers in all of this, then I'm happy."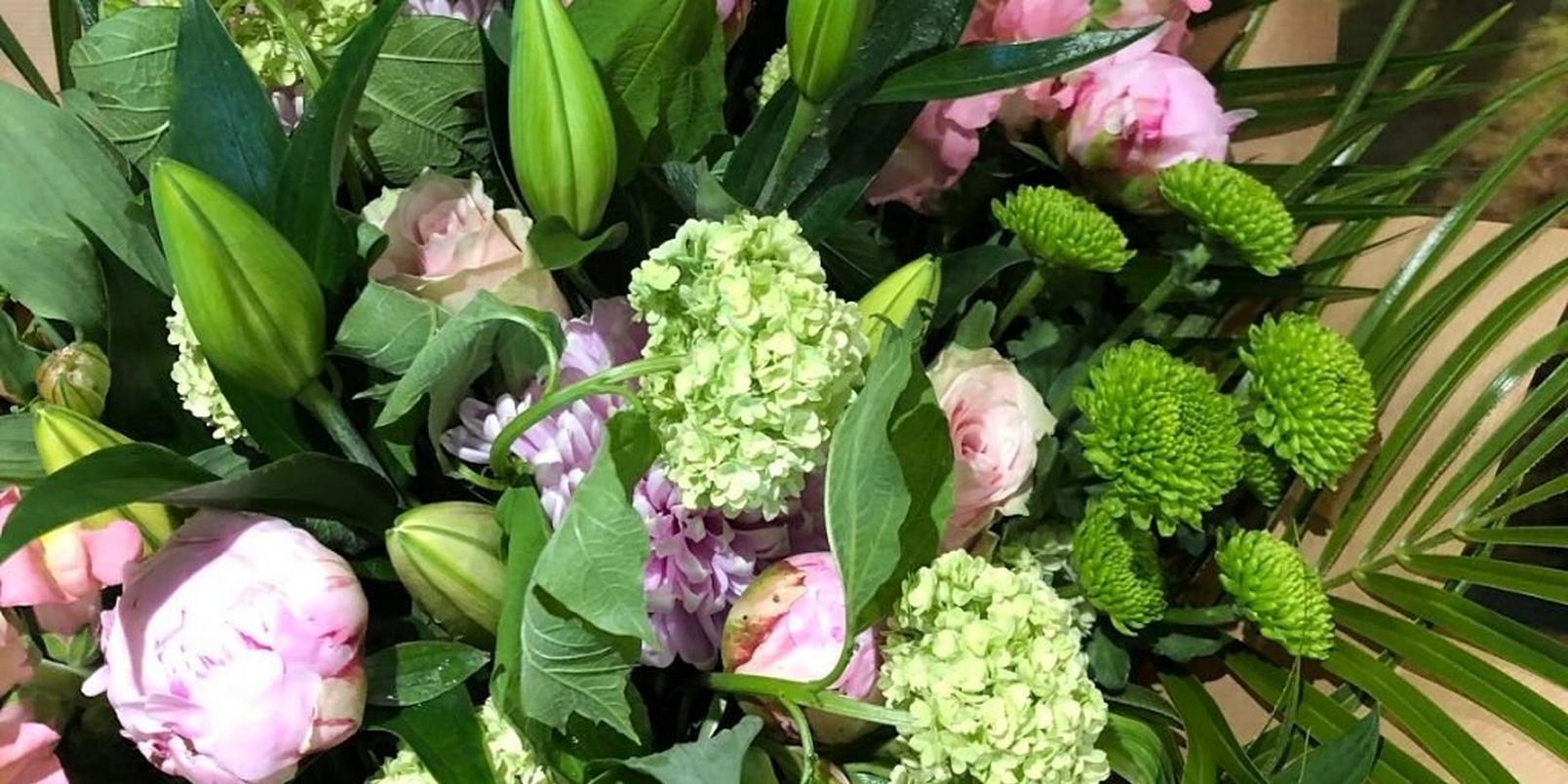 And how does she feel about creating Florist's Choice gifts, our one-of-a-kind arrangements, crafted by a local florist using their favourite seasonal flowers?
"I've also definitely become more creative since lockdown. People have been so understanding that it's not business as usual at the moment, but it means they are truly getting a one-of-a-kind bouquet and they're loving them!"
Sarah even created a beautiful floral arrangement to pay homage to a very brave keyworker special to her; "I made a vase arrangement the other day and dedicated it to my sister who is a junior sister working for the NHS. I haven't been able to see her and I made a bouquet with lots of NHS blue in it which instantly made me think of her. She is brave, determined and my inspiration. I can't take the flowers to her as she is too far away but I sent her a picture and promised her a bouquet when this is all over."