The Importance of Kindness
12th November, 2018
Kindness. It doesn't cost a thing, yet in our busy, modern lives, the currency of kindness can feel in short supply. You only have to ask yourself; when did you last truly exercise kindness, especially towards a stranger?
Intrigued by the power of giving, and to mark World Kindness Day on 13th November, we conducted a social experiment to learn more about how good deeds make us feel.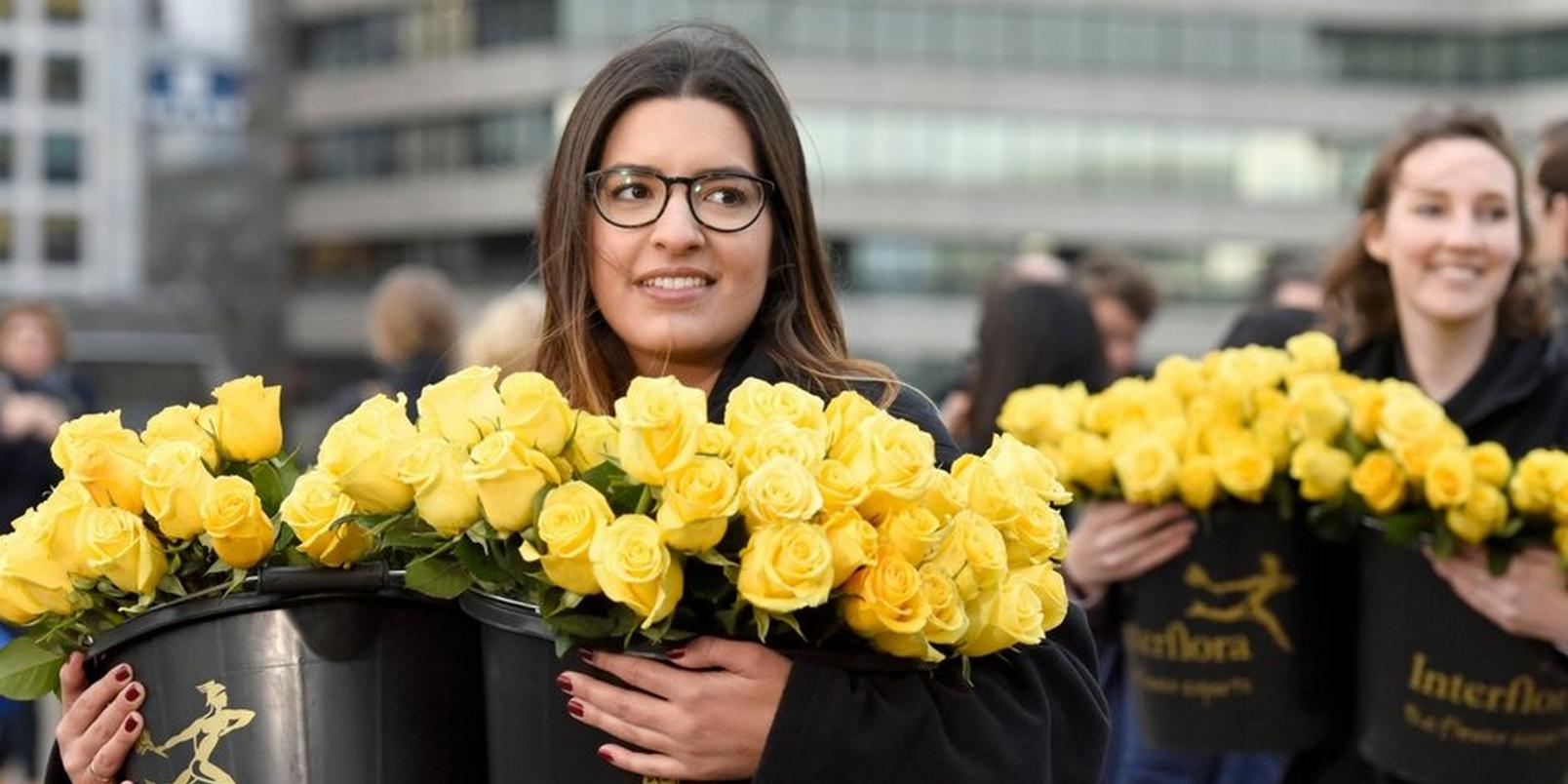 Armed with hundreds of yellow roses we took to the streets of London, where we asked the general public to pass on a single flower to a stranger - all in the name of kindness.
The results may surprise you.
Despite some wary looks and mistrusting gazes, the random acts of kindness were well received by Londoners with both the givers and receivers of the roses reporting feeling all the better for having shared a moment of kindness with a stranger. This result backs up claims by psychologists who maintain that acts of kindness produce endorphins which in turn help to promote a ripple effect of kindness. Quite simply people on the receiving end of kind deeds are more likely to conduct them themselves.
We consulted Dr. George Fieldman, a psychologist specialising in altruism, to comment on the results of our social experiment. He told us:
"A random act of kindness is doing something spontaneous and generous to someone without expecting anything back in return. Science shows us that people who act altruistically tend to be happier, healthier and, in fact, to live longer themselves. This is an amazing finding!

"An act of kindness is likely to make the giver feel good about themselves and the receiver to feel empowered and valued. Societies that embrace altruism foster cultures in which people become integrated, co-operative and empowered, which is of benefit to us all."
Would you take the time to stop and do something nice for a stranger? Here are 10 random acts of kindness to inspire you to go out and spread a little kindness.
● Share your umbrella with a stranger
● Treat your work colleagues to doughnuts today, just because
● Compliment a stranger on their outfit or shoes
● Listen to someone who has a problem
● Leave your favourite book on a train or bus for someone else to find and enjoy
● Reach out to a lonely person
● Bake a cake for a neighbour
● Offer up your seat on the train or bus
● Write a handwritten thank you note
● Donate your unwanted things to charity