10 Stunning Ways to Wear Flowers in Your Hair
28th May, 2018
It's never been more popular to wear flowers in your hair. Whether you want to adorn your wedding hairstyle with flowers, rock a flower crown at Glastonbury or turn heads at Ladies' Day, be inspired by these stunning ways to wear flowers in your hair.
HAIRSTYLE IDEAS WITH FLOWERS
Braid-y bunch
Channel your inner mermaid by pinning flowers to a loose braid.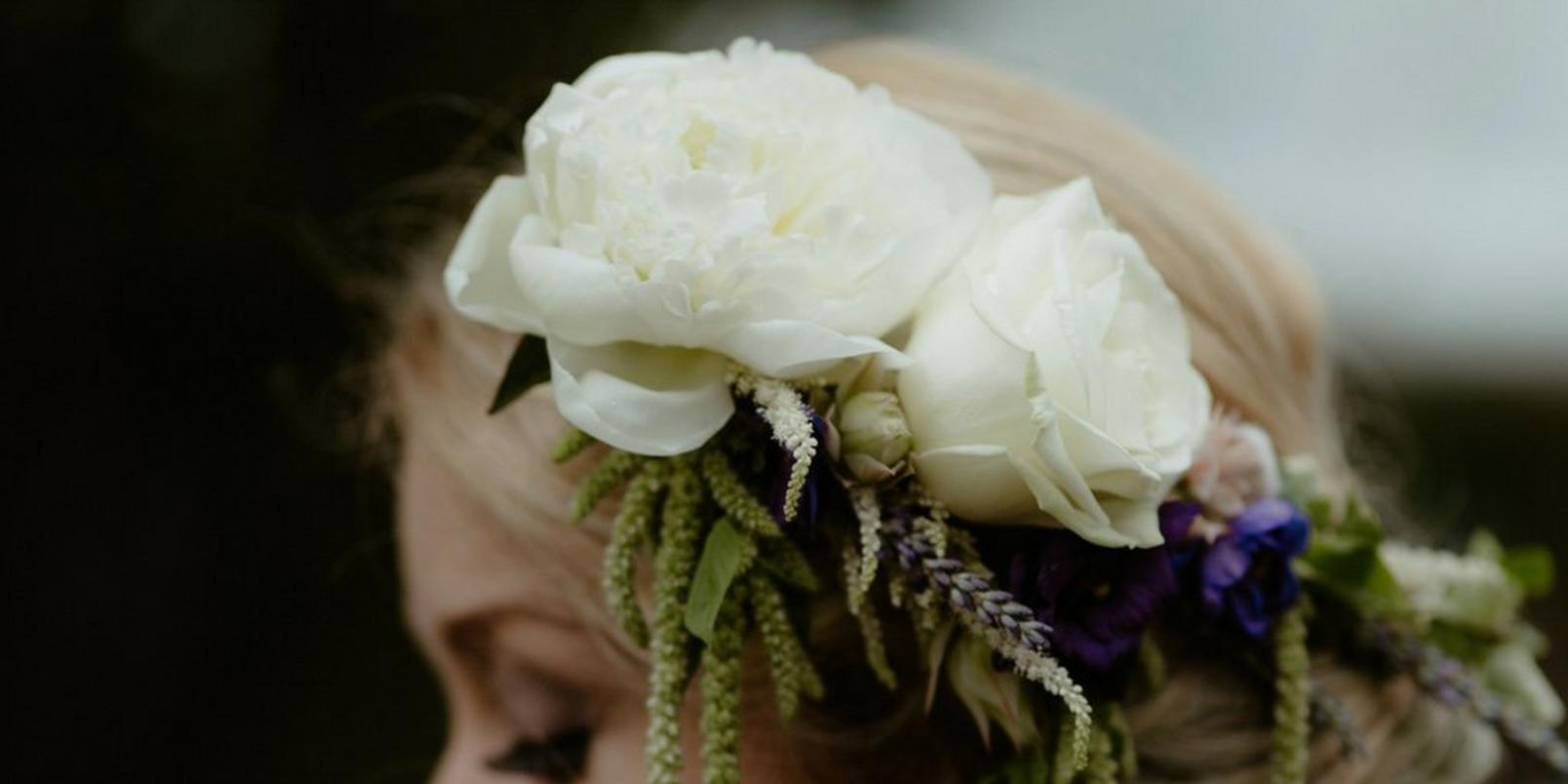 Flower halo
Flower crowns are the most coveted fashion accessory for summer and a festival-goer's staple. Choose vibrant stems to stand out from the crowd or go delicate and dainty for a more understated look.
A bit on the side
Keep it chic with flowers worn to one side of face. A simple but stylish way to add a naturally decorative touch to an elegant up-do.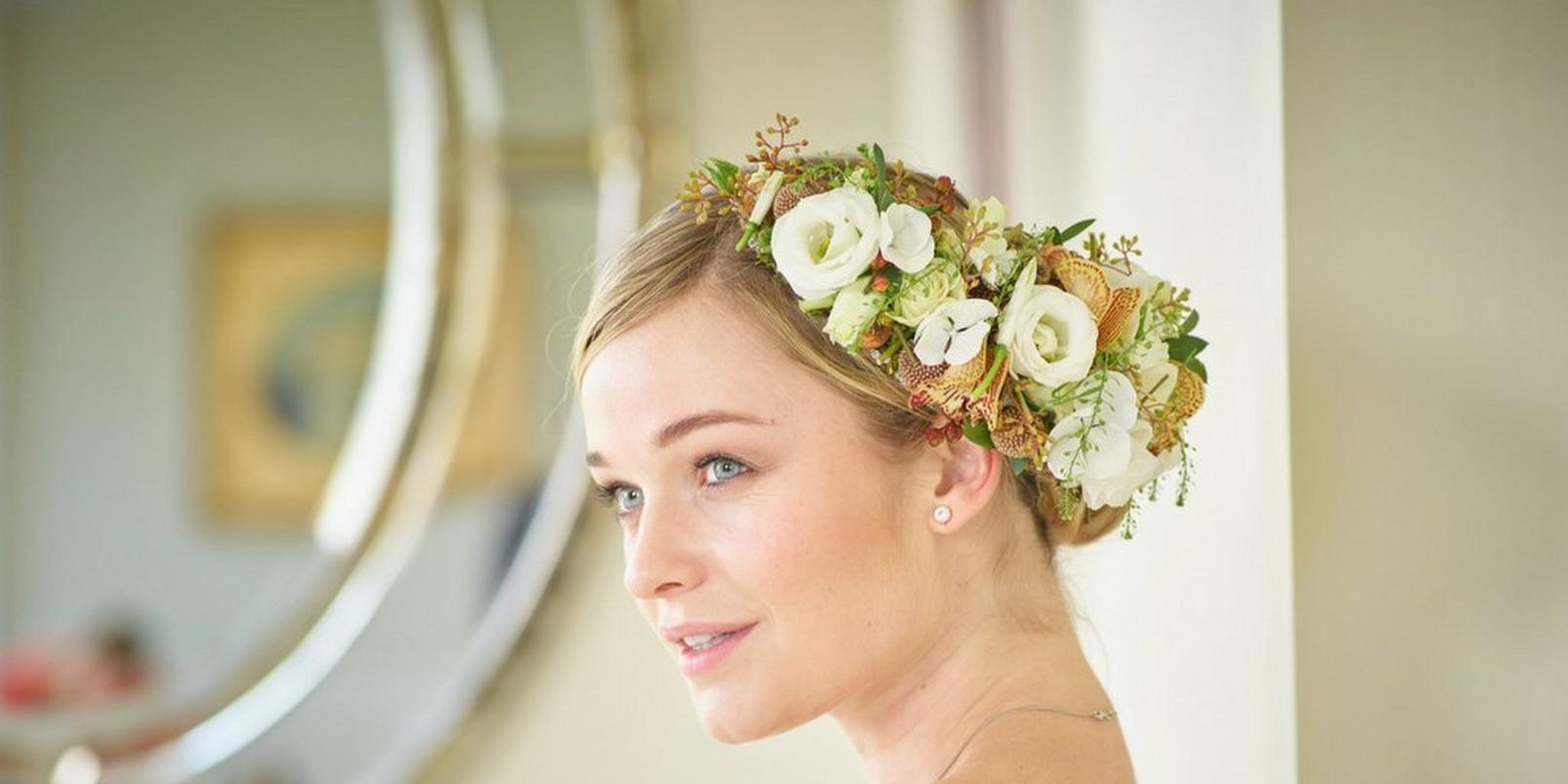 The floral fascinator
A stunning floral fascinator adds glamour without overwhelming the face. Be the best dressed guest by co-ordinating the colour and style with your outfit.
Crowning glory
Elevate your flower crown to wedding-worthy status by choosing romantic blooms such as roses and asking your florist to include diamanté pins for extra sparkle.
Hollywood glamour
Take a glamorous up-do to the next level by embellishing it with beautiful blooms. This gorgeous look exudes Hollywood glamour.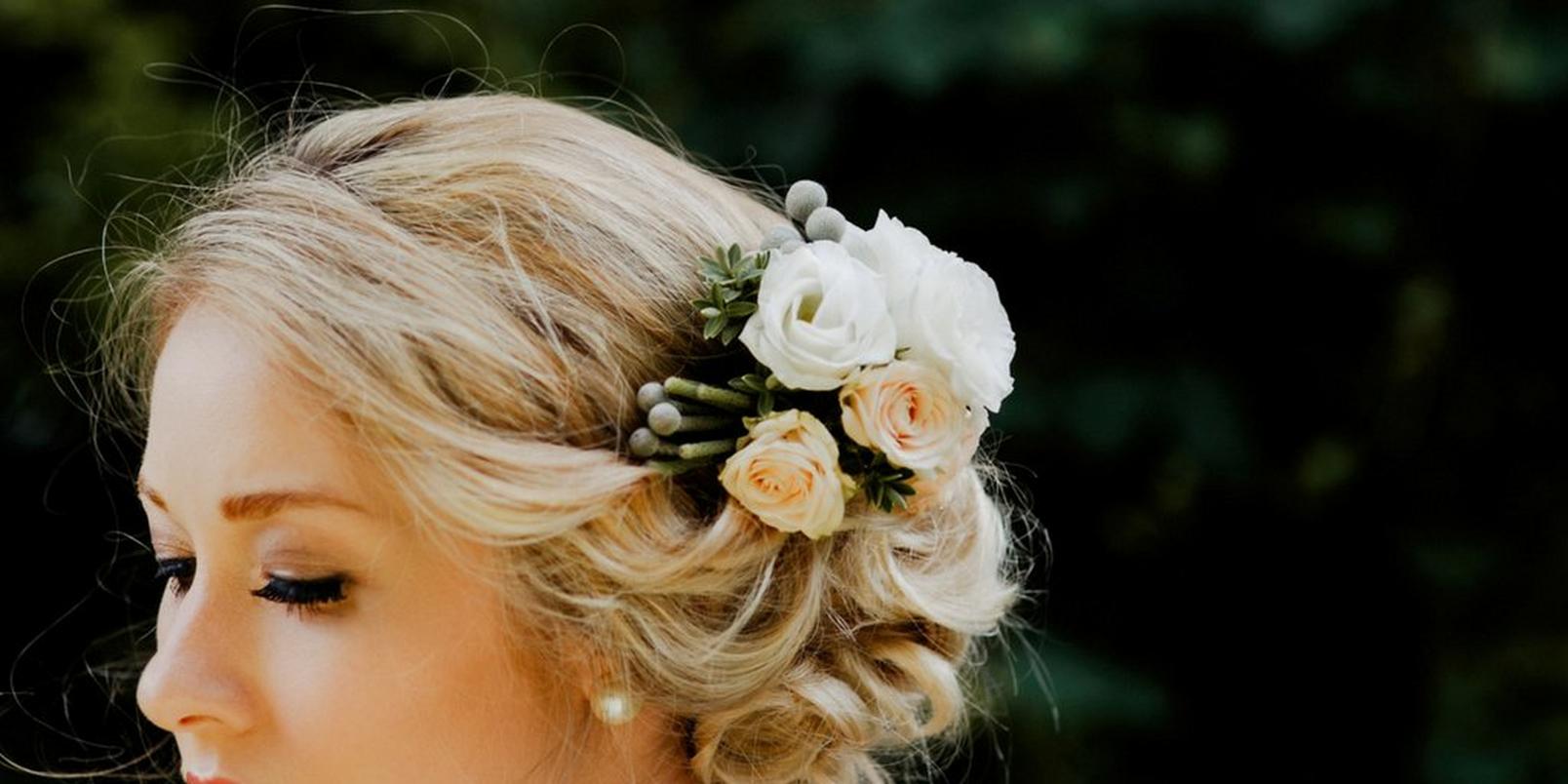 Get fruity!
Give a nod to the season by incorporating fresh fruit into a flower crown. Berries add an unexpected and stylish touch for the autumn bride.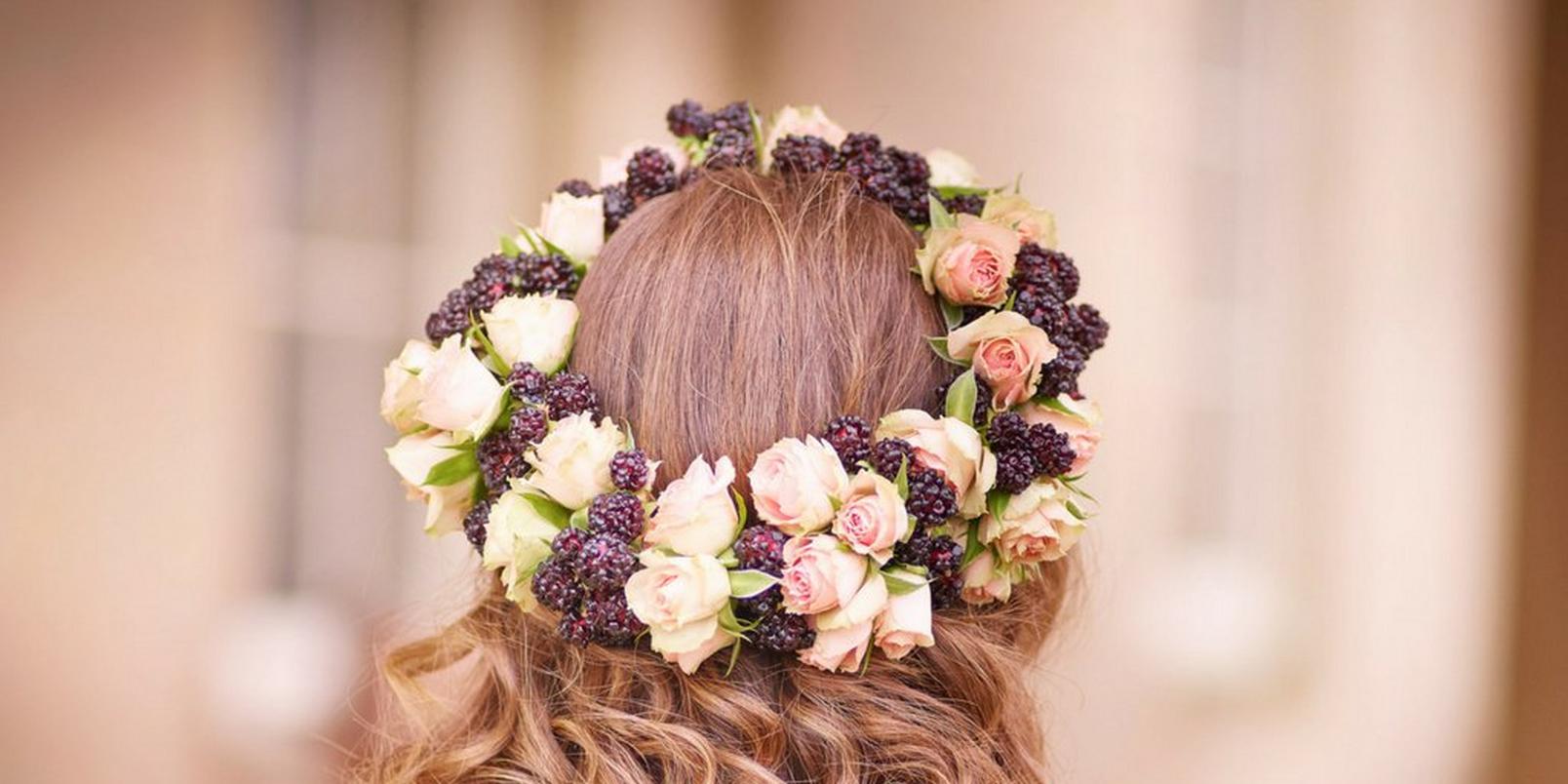 The head-turner
Turn heads on Ladies' Day with a show stopping hat constructed using real flowers. This incredible design wouldn't look out of place in the Royal Enclosure at Ascot.
The oversized flower crown
Oversized flower crowns are big news right now. Choosing bright and clashing colours to really make a statement.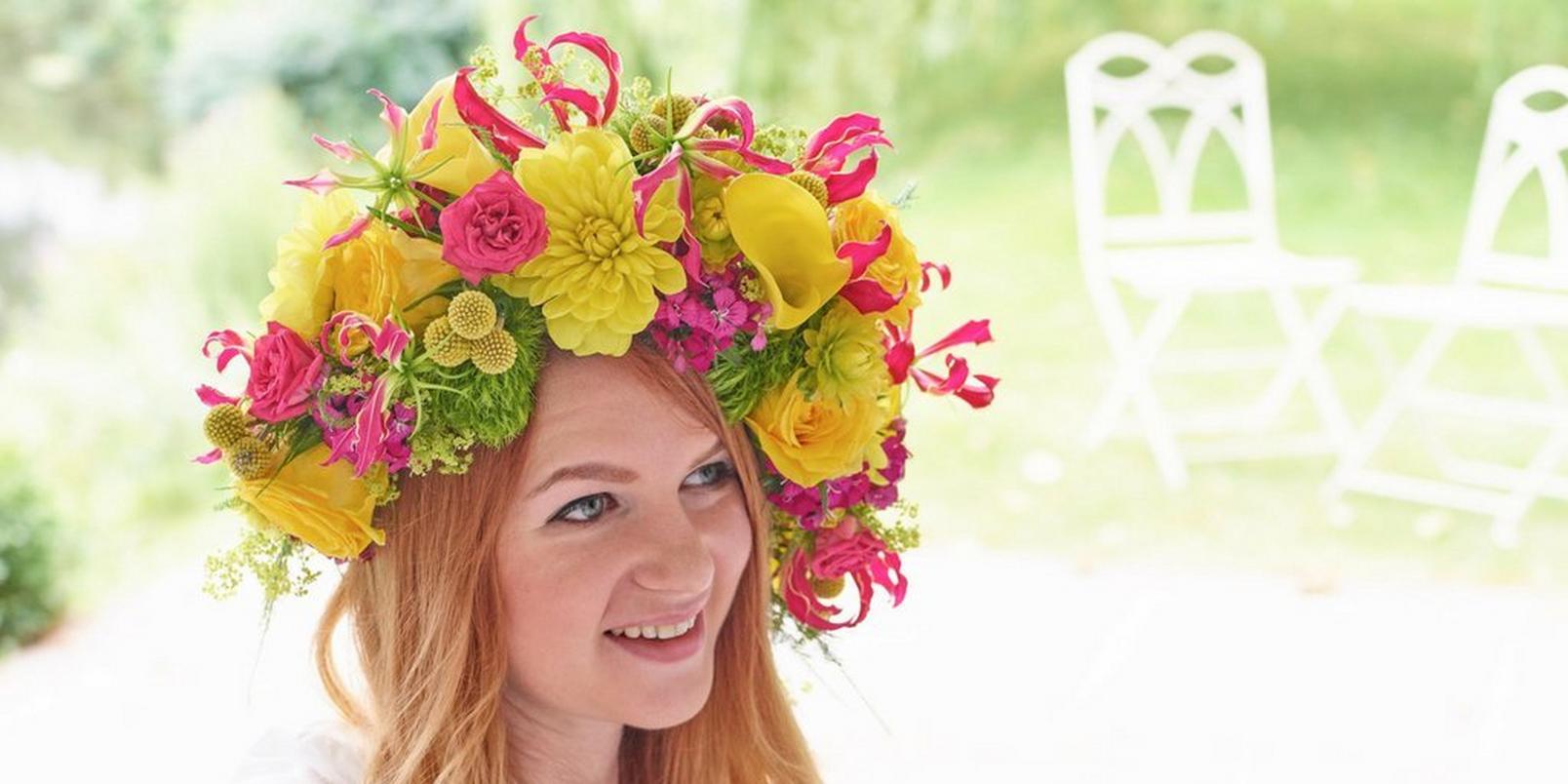 Simply chic
Here's an easy way you can add flowers to your hair. Simply take a few loose flower heads and use them to dress a bun or ponytail.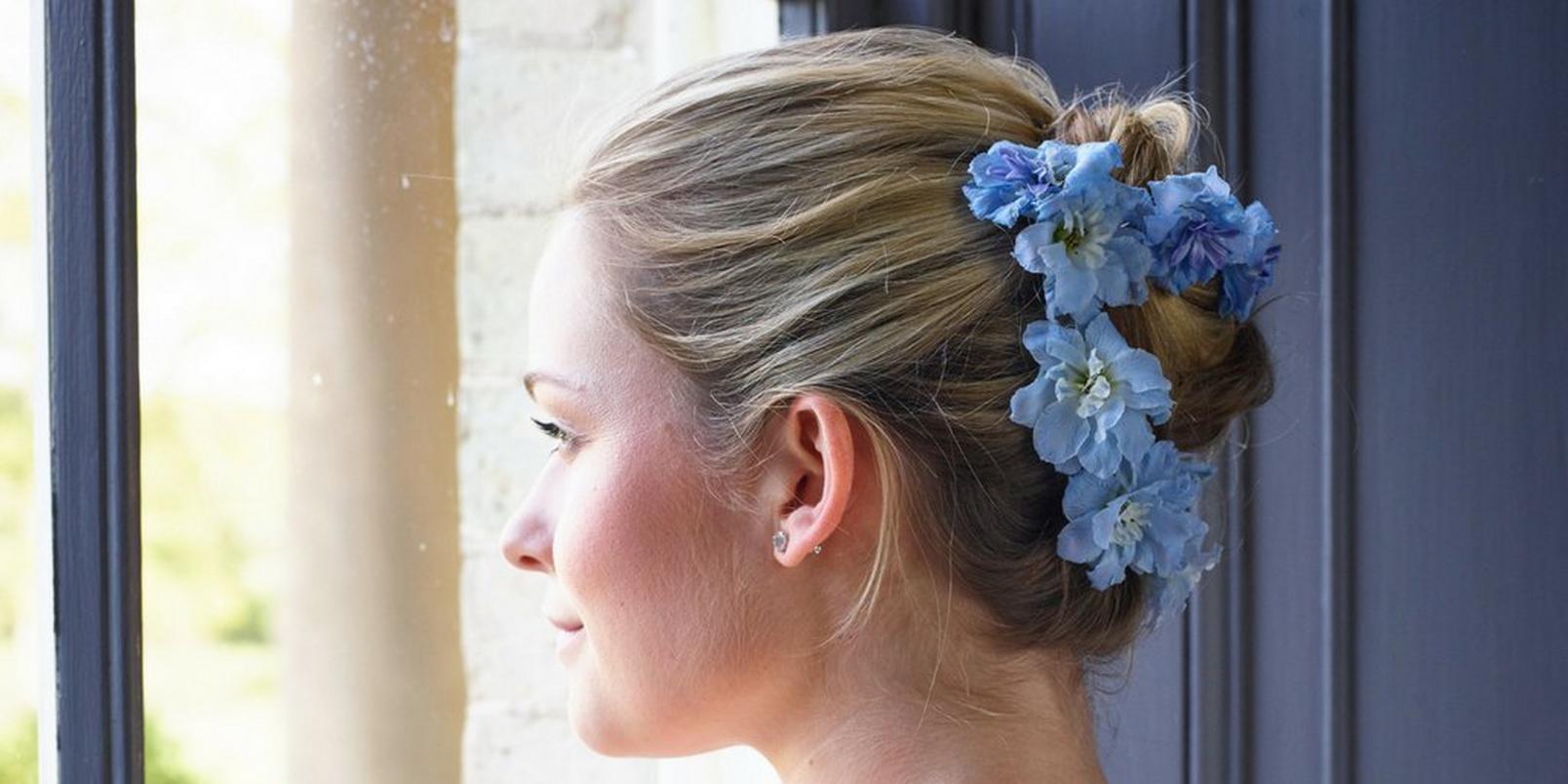 TIPS FOR WEARING FLOWERS IN YOUR HAIR
Have your flowers delivered no more than a few hours before you intend to wear them, as flowers can deteriorate quickly when out of water.
Make sure you use lots of bobby pins to keep your flowers secure. Lay off the hairspray though, as this can damage delicate blooms.
Unlike denim, wearing flowers is a head-to-toe look so be bold and team your headpiece with clashing floral prints.
If wearing a flower crown on your wedding day, remember it should be an accent yo your hairstyle, not a focus. If you're worried a full flower crown might be too distracting, try a half-crown or floral hair comb instead.
If wearing a floral headpiece keep it fresh by lightly spritzing it with water a couple of times a day.