What Happens When You Buy A House During Lockdown: A Heart-Warming Real Life Tale
23rd April, 2020
There are only a few times in your life when you make a truly life changing purchase. And no, we're not thinking about those Jimmy Choo shoes or the latest Mac lipstick, we're talking about buying your first ever home.
This is a true milestone moment and something that should be happily celebrated with your closest friends, family and everyone on your Insta! But what happens when the country goes into lockdown the very same day you pick up the keys, and you can't even invite your mum round for a brew and a tour?
Well that's the reality that faced Hannah and her boyfriend Alex, when they completed on their brand-new pad, just as the country was closing down. They had a tough decision to make – to either spend the next few months in misery – or to take it on the chin and find new VIRTUAL ways to share something real with their nearest and dearest. Can you guess what they did?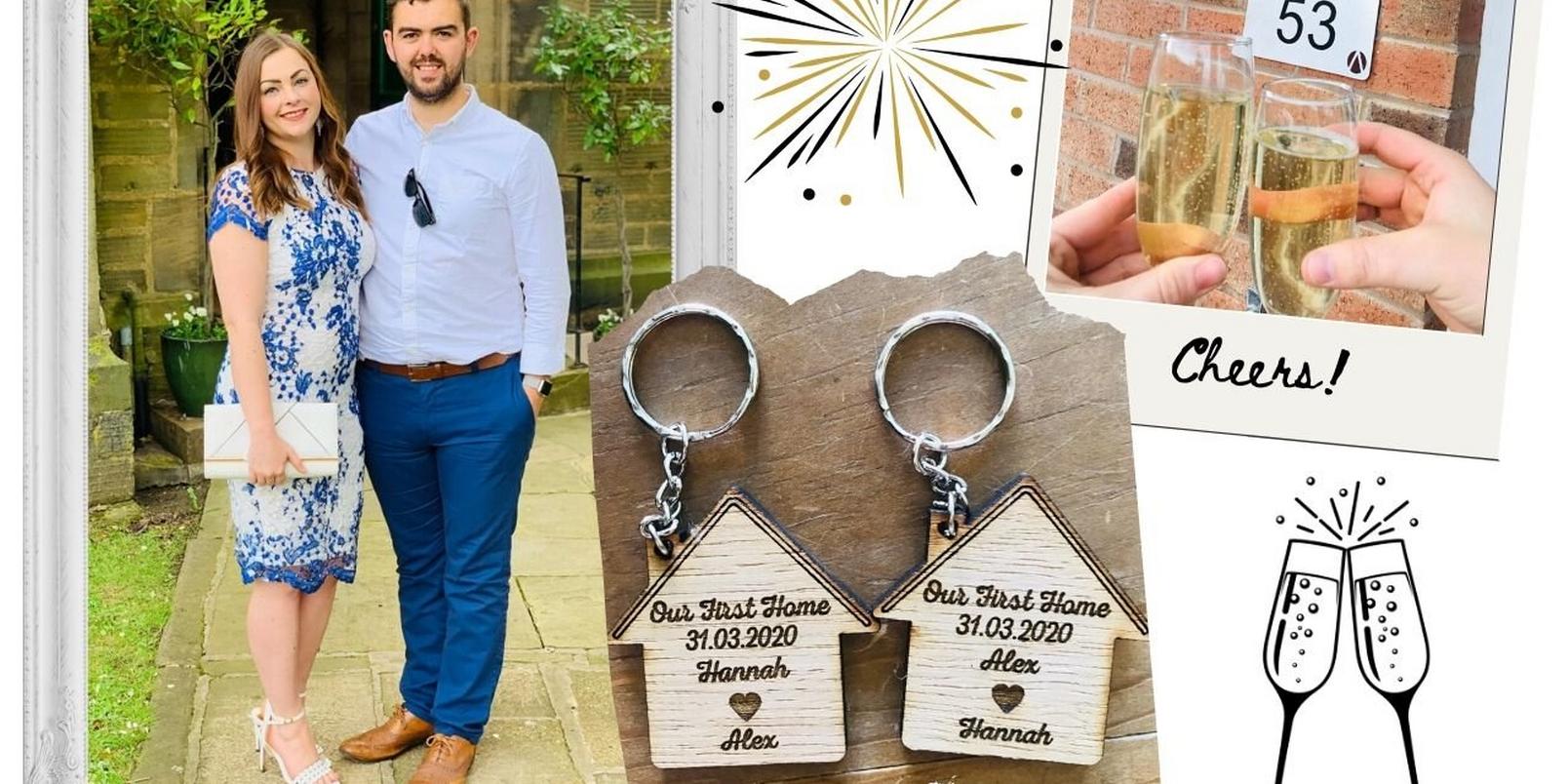 Welcome to our new home (just don't visit us!)
Hannah and Alex have been living in their new home for the past three weeks – and to them, lockdown life is the only reality they've known.
Hannah is usually flying around the world as part of British Airways' cabin crew but is now firmly grounded. And Alex is coming to terms with working from home – a stark difference to his usual day job as an Estate Agent.
And while they were able to do some of the traditions that all couples look forward to when moving into a new home together – such as cracking open that first bottle of fizz outside the front door –
there's one thing they haven't been able to do; to throw open the door and welcome in their friends and family in person.
But never ones to be defeated, Hannah and Alex have got creative, throwing virtual housewarming parties and video conferencing home tours, while their friends have been busy surprising them with unexpected 'visits' complete with thoughtful housewarming gifts!
We spoke to Hannah about how she was finding lockdown life and the ways in which she is remaining closer than ever to her friends and family.
Planning VIRTUAL home tours…with a difference
"We're really lucky that we have the technology to facetime and send people videos and pictures of our new home. We've been 'booking' our friends and family in to do a room by room tour of our home, where we've turned up the music and showed them around the house – with a drink in our hand. It certainly attracts some funny looks from the neighbours when we take them round the garden!
"Originally, we were going to do a housewarming BBQ over Easter weekend, but we obviously couldn't do that – so we decided to have a virtual celebration. The idea was to get all of our family together on a video call and to give them a tour of the house and to raise a toast – but that sounded a bit boring, so we came up with a different idea instead!
"We had an idea to ask our family to pull together a list of 20 household items and to get each member to find those items around our house – so we could do a virtual tour – whilst making it fun. We had everything on the list; loo roll, at tin of beans, coat hangers, a plant, Easter Eggs and a screwdriver – so everything you'd expect to find in a new home!
"Everyone had two minutes to shout out directions and instructions for where to look for the items, whilst we carried our laptop around the house to help them locate where each item was hidden. It was great fun – and a lovely way to give people a tour of home – without them being here."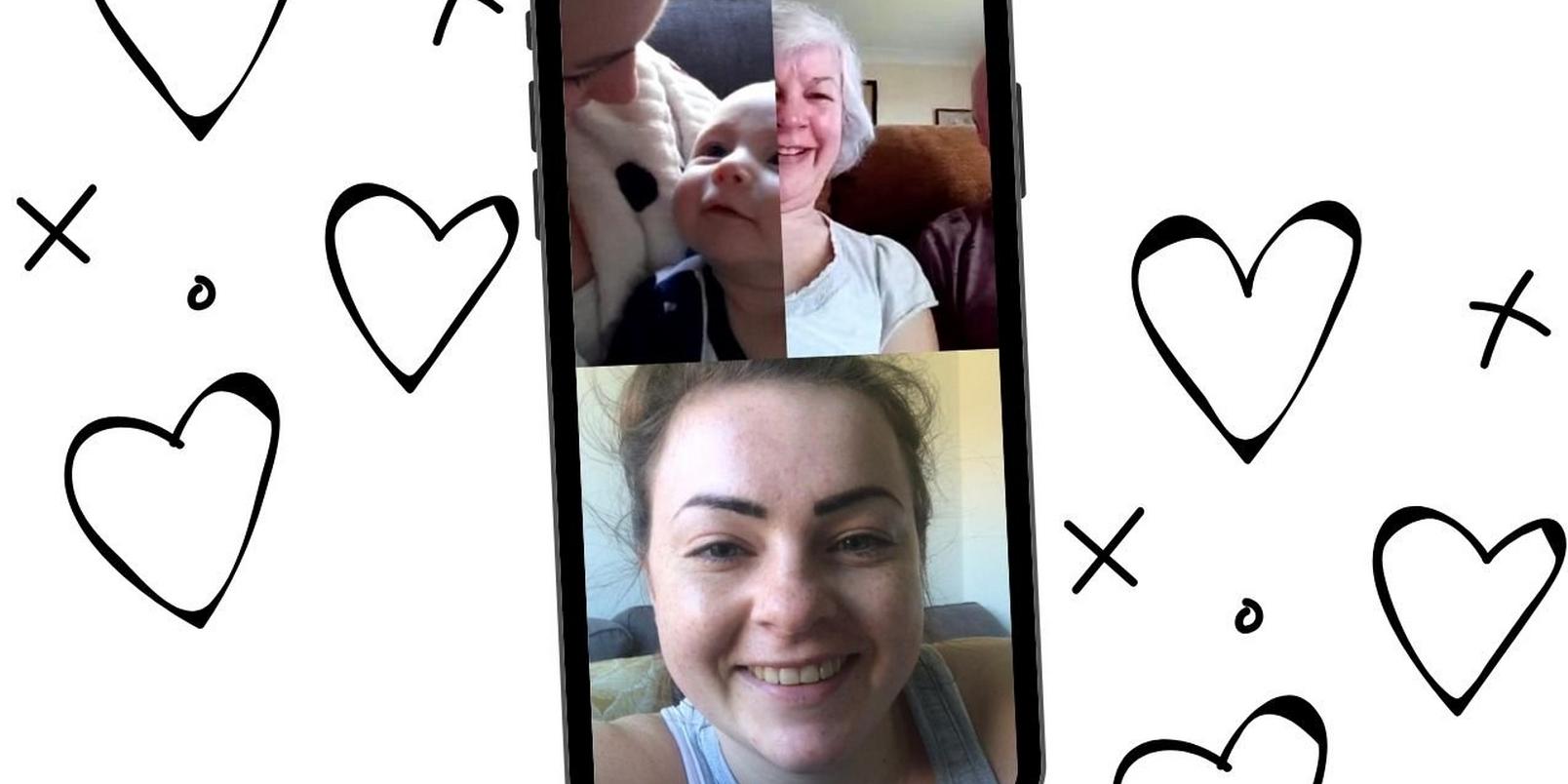 Virtual visitors with real gifts
"One thing that has really touched us is the number of friends and family that have sent us thoughtful housewarming gifts. We've been unwrapping them while on a live video chat, so they can see our reactions, which, so far at least, have all been absolutely genuine and delighted!
"We've even had people 'knocking' on our door, with a gift in their hand. We answered, and invited them in, via video chat from whilst they sat in the car, had a chat, and opened the present!"
The youngest-ever visitor
"Just before we went into lockdown, my sister gave birth to her first son – and my parents first grandchild. This has been tough for the family, as we want to be able to support her – but we can't physically be there for her.
"We have however been having lots of facetime with Finley and we've also given him his own personal tour around our new home – making him our youngest ever visitor to the house!
"We can't wait until we can finally meet him in person and have real-life cuddles – but for now – we'll settle for virtual baby-face-time!"
A few tears…
"We've been in the house for three weeks now, but before moving it was one of the most stressful times for me and Alex. With everything being up in the air with my job, it was very worrying to think that we might not have been able to move into our new home – there were certainly quite a few tears in the build-up to the big move.
"But now it's very much tears of joy. It's hard not being able to see your family, but we're enjoying finding new ways to share our new home with them – and are looking forward to throwing open the doors to our friends and family, once lockdown is over".