Make it the merriest
Gorgeous Christmas flowers for everyone.
Why choose us this Valentine's Day?
We guarantee all our flowers will be fresh for 7 days at least.
Our bouquets are created by local florists. Long live the high street!
Every bouquet is created by an experienced artisan florist.
No lost bouquets here, these are made to wow them on the doorstep.
7 days of gorgeousness guaranteed
Our community of florists only use the freshest blooms, and they deliver them in bud (so you can enjoy them blooming). That means our flowers are guaranteed to bring her a whole lot of joy for at least 7 days.
Even when you're miles apart....
"Thank you for making Christmas special for my relatives that I can't be with" - Misha (December 2020)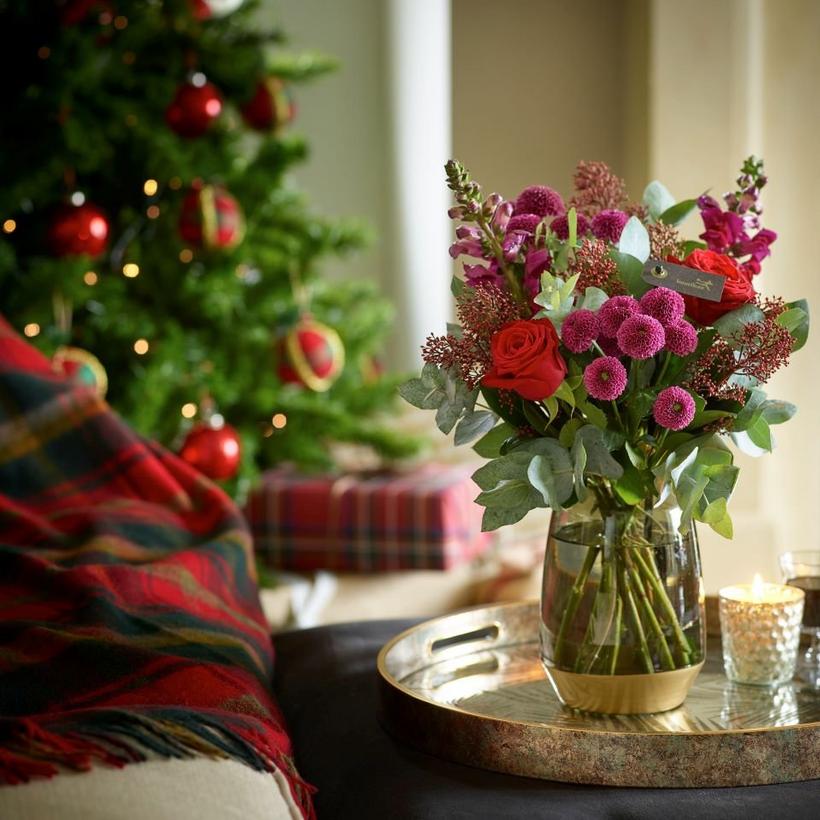 Christmas Decoration Inspiration
Transform your home into a winter wonderland with our festive decorating guides. From glorious garlands to welcoming wreaths, let's deck the halls.