10 Alternative Christmas Trees For Small Spaces
26th November, 2019
Ah, that annual Christmas dilemma. Just where is the tree going to go? For those of us who live in small spaces the struggle is real. You want a show-stopping Christmas tree but you also need furniture to sit on and the thought of a small Christmas tree is just, well, 'meh'. But wait a minute, before you dismiss the idea altogether, take a look at our round up of the best miniature and alternative Christmas trees for small spaces. There's so many fun and festive ways to celebrate on a small scale we bet that by the time you've finished reading this, you'll be wanting to down-size!
Christmas tree wall sticker
How about this for an alternative Christmas tree? A simple decal that you can attach to any wall in the house. It's a great space saver and it's just as easy to put up as it is to take down (no pine needles to vacuum up too – bonus!). Oh and did we mention it's a great Christmas tree alternative for cat owners with curious felines too?!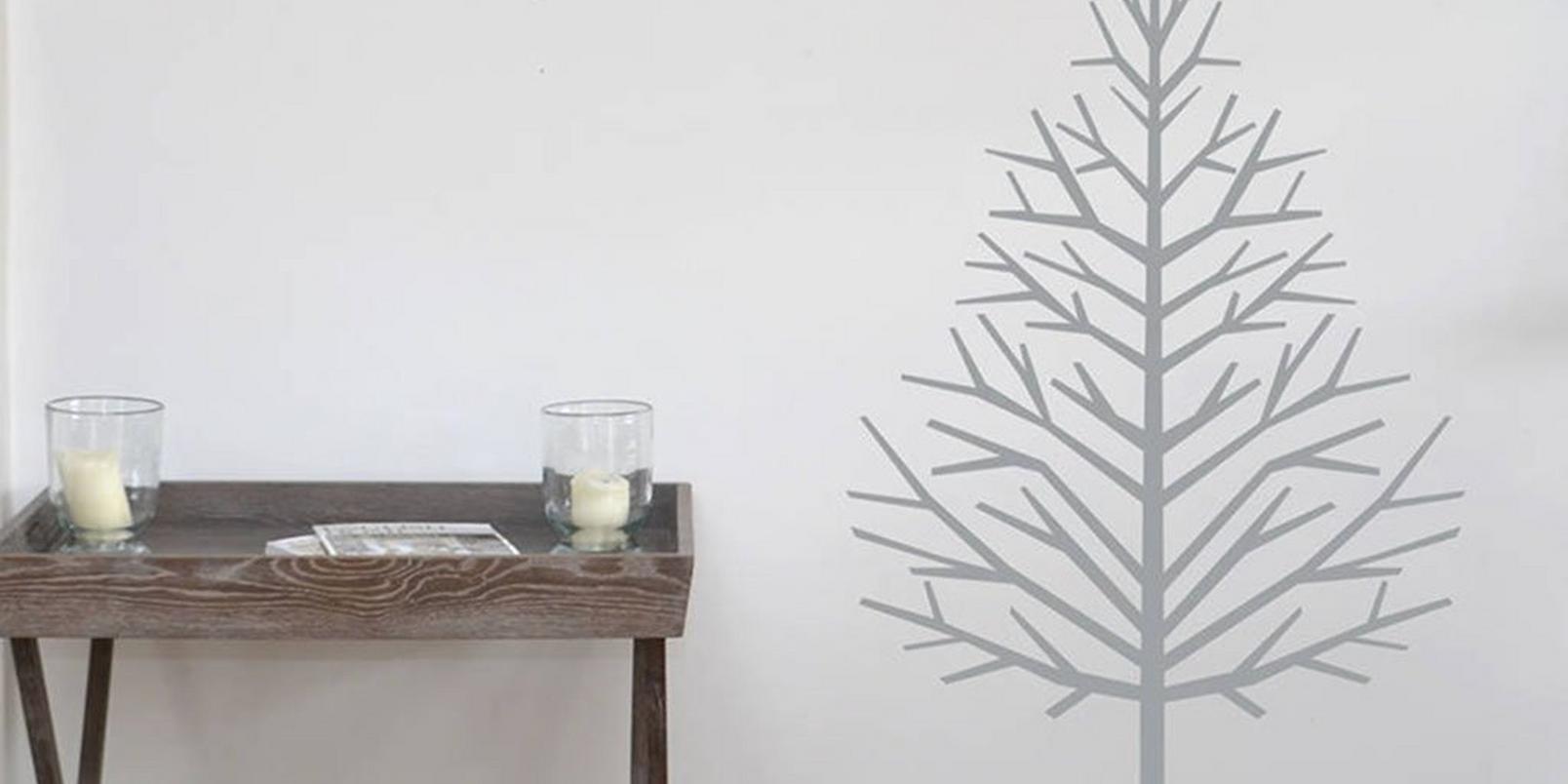 Modern Christmas tree
Forget fir – a sculptural tree is where it's at this year. We love this example for its minimalistic design. It's small enough to display just about anywhere and will give any corner an instant festive makeover. You can still hang your favourite baubles on it too.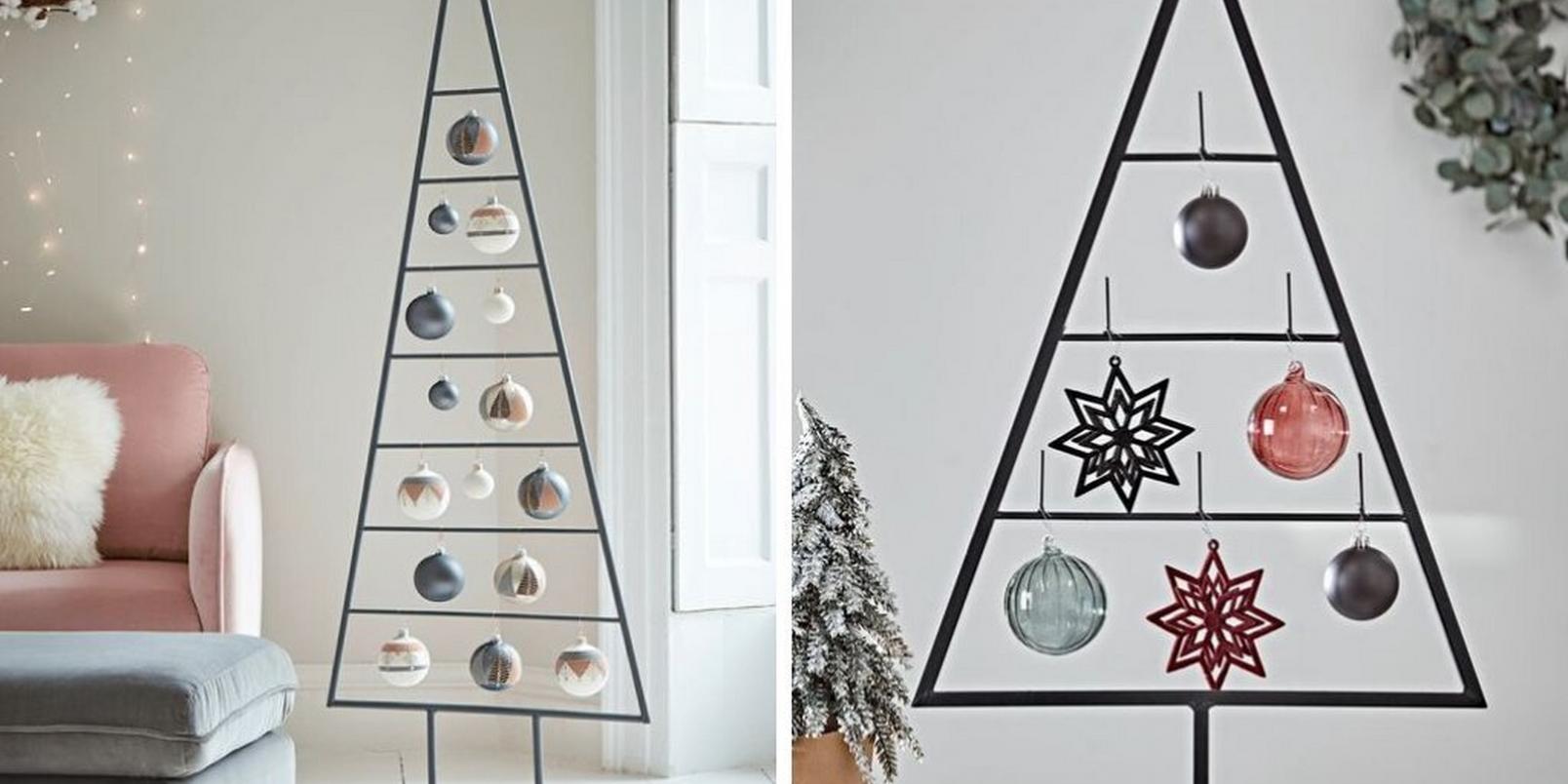 Scandi style Christmas tree
Modern and minimalist this alternative Christmas tree oozes scandi design. It meets the brief of being small and stylish and it's easy enough to create – simply suspend different lengths of branch from twine and decorate. The only dilemma? Where to display it!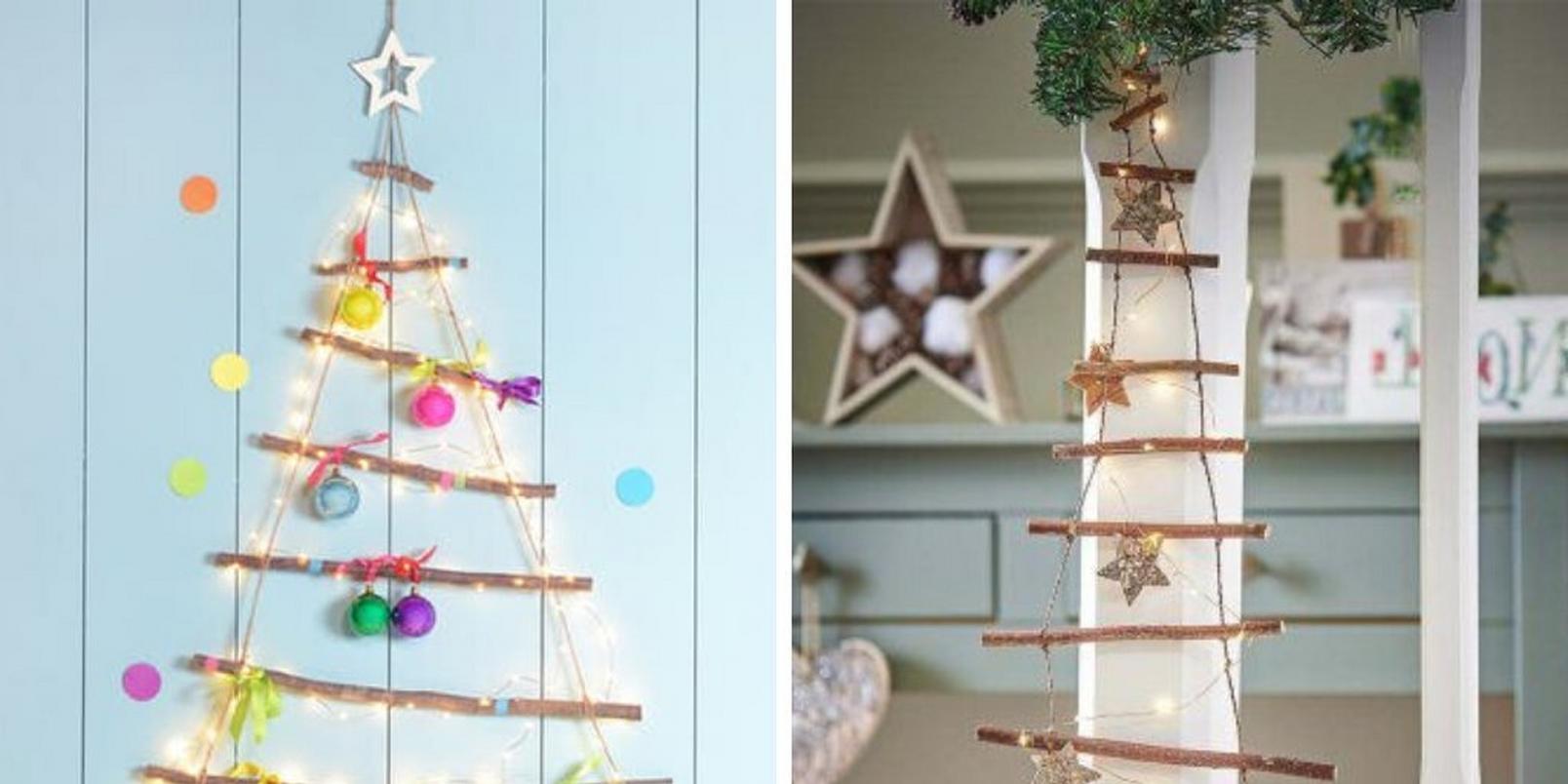 Festive Lights & The Letter Room
Mini Christmas tree
Next on the list of Christmas tree alternatives for small spaces is the mini Christmas tree. Small in stature but big on charm our real miniature Christmas trees arrive beautifully be-decked in festive finery. In fact, we're not sure what we love most about them - their cute miniature baubles or the fact that you can replant them in the New Year to enjoy for many more Christmasses to come.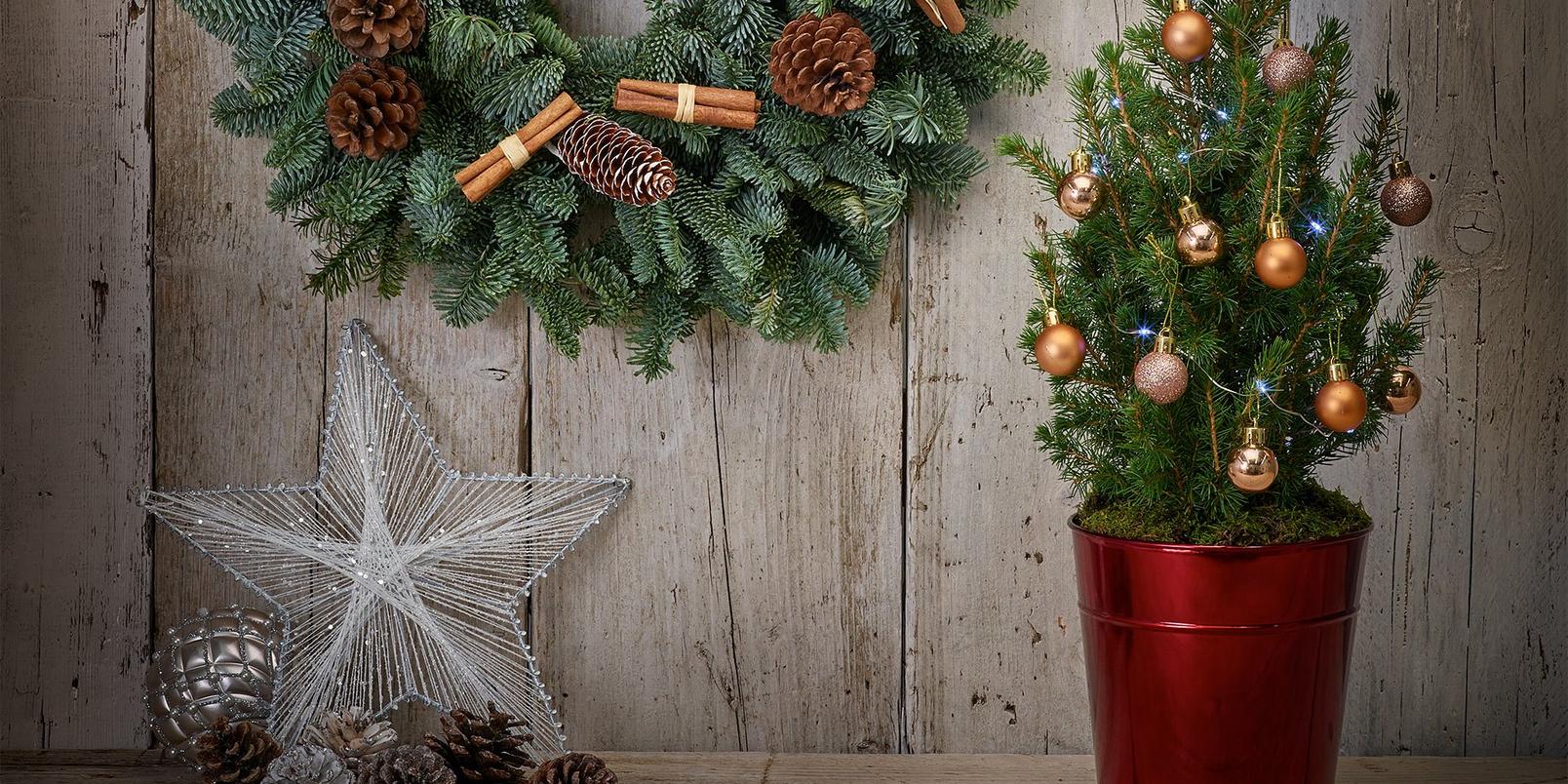 Branches in a vase
Christmas is a time for getting crafty, so why not have a go at a DIY Christmas tree? Place branches in a pot filled with moss, then simply adorn with your favourite baubles. Simple but oh-so effective.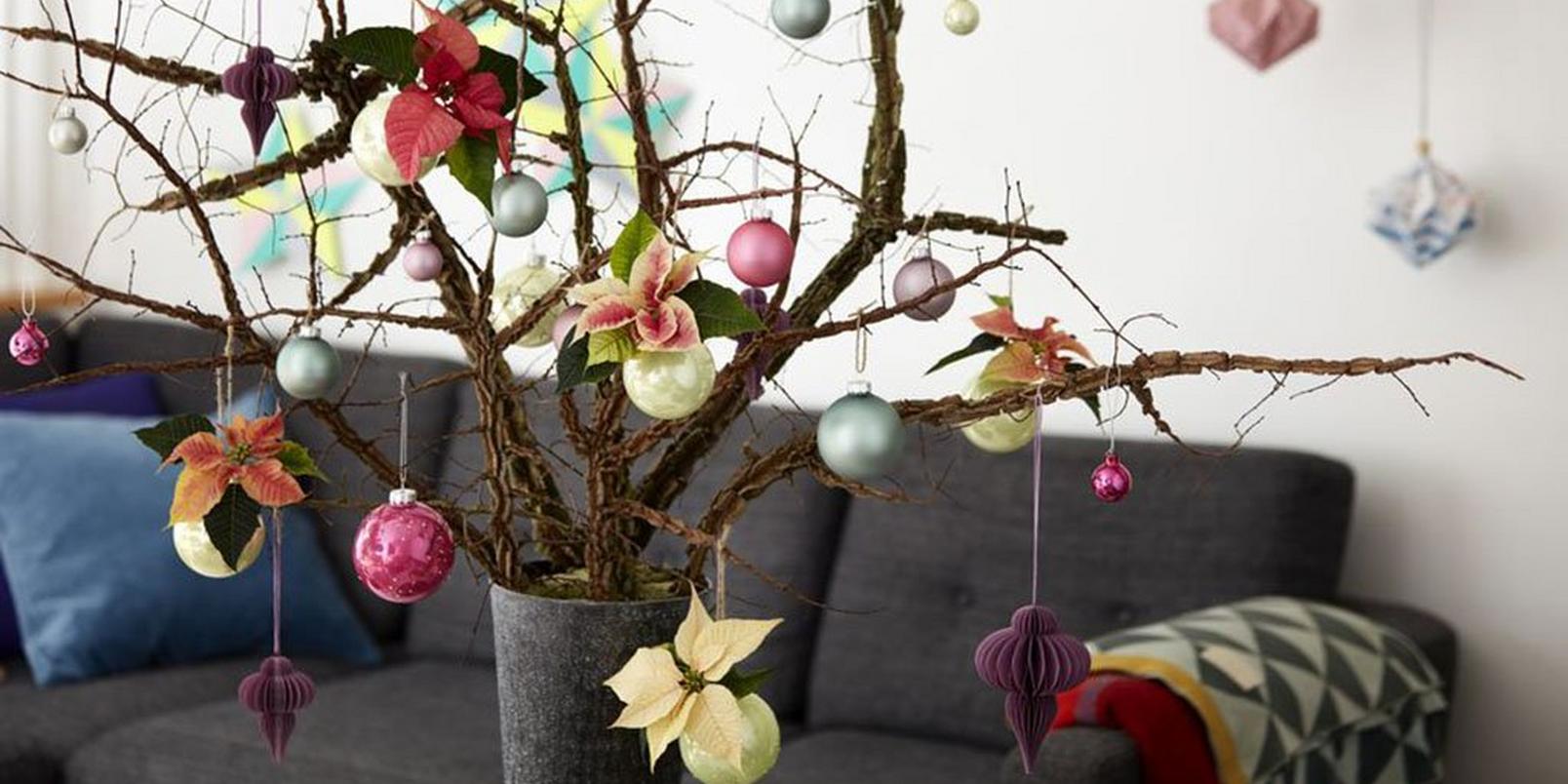 Christmas Succulents
A succulent's for life, not just for Christmas but that doesn't stop this pint-sized plant making a fun alternative to the traditional Christmas tree. All you need is a little imagination, a LOT of glitter and some festive flourishes and ta dah, the cutest Christmas decks you ever did see! (It works a treat on a Christmas cactus too. Feliz navidad!)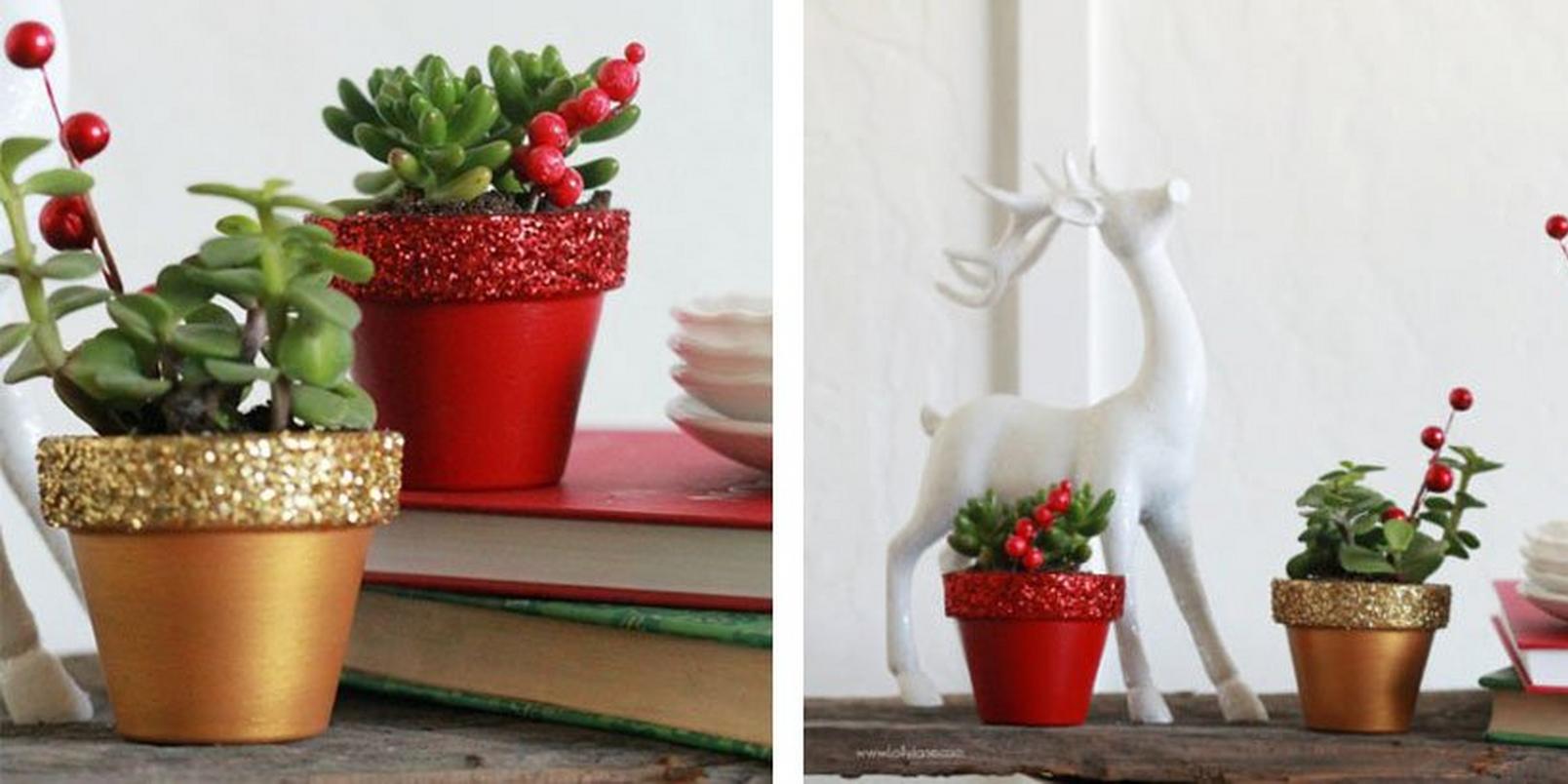 DIY snow globe
Here's another craft project for Christmas – why not make your own snow globe with miniature decorations inside? Okay, so it's not the same as having a Christmas tree but it does make a really cool festive centerpiece and you'll get all the bragging rights.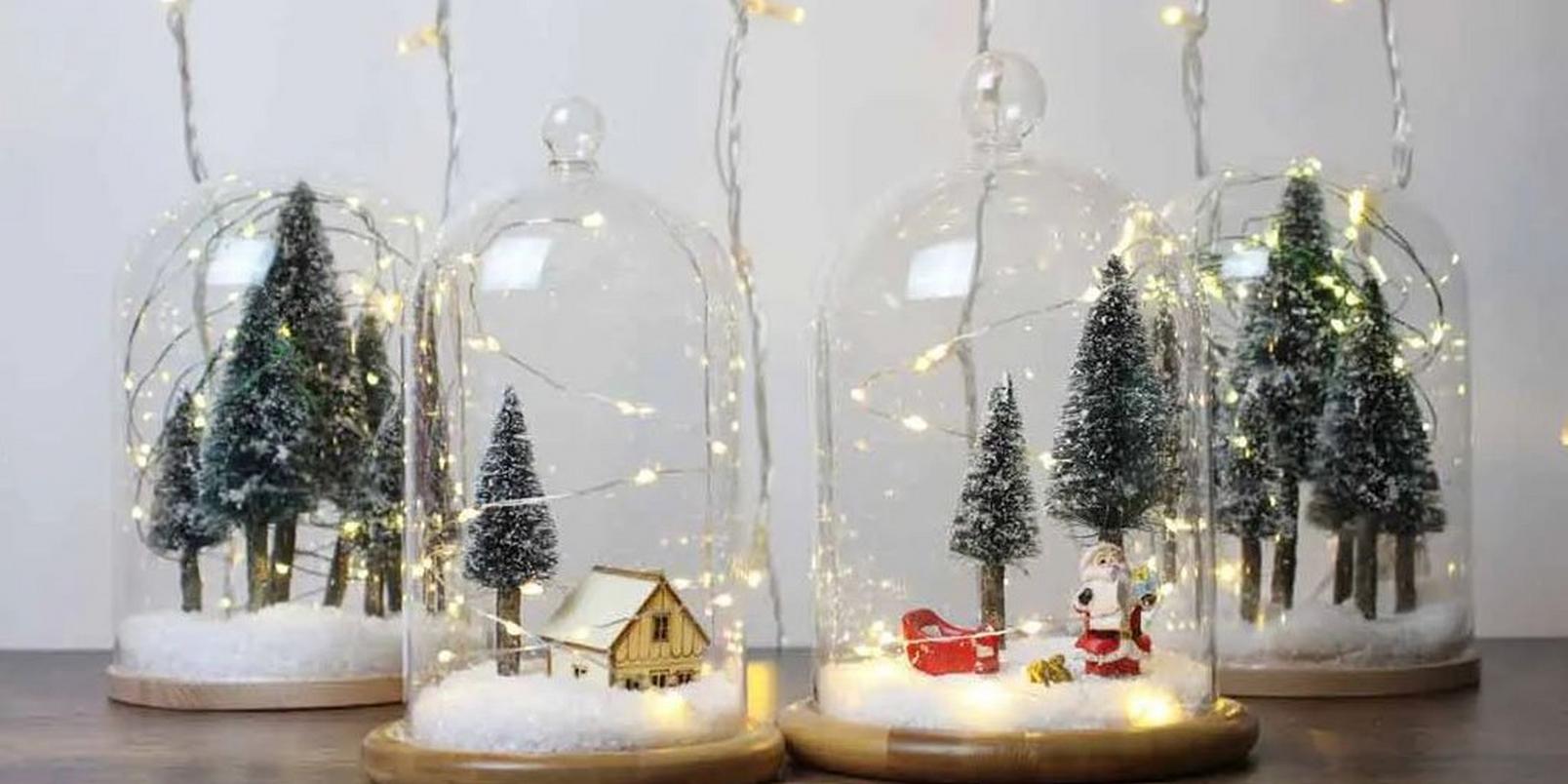 DIY string light Christmas tree
Just because you're short on square footage doesn't mean the home should be any less festive than Santa's grotto. If you don't have space for a fir, take the tree to the wall by zig zagging lights across it to create a Christmas tree silhouette. It provides a great backdrop for festive selfies and most importantly it's small space friendly.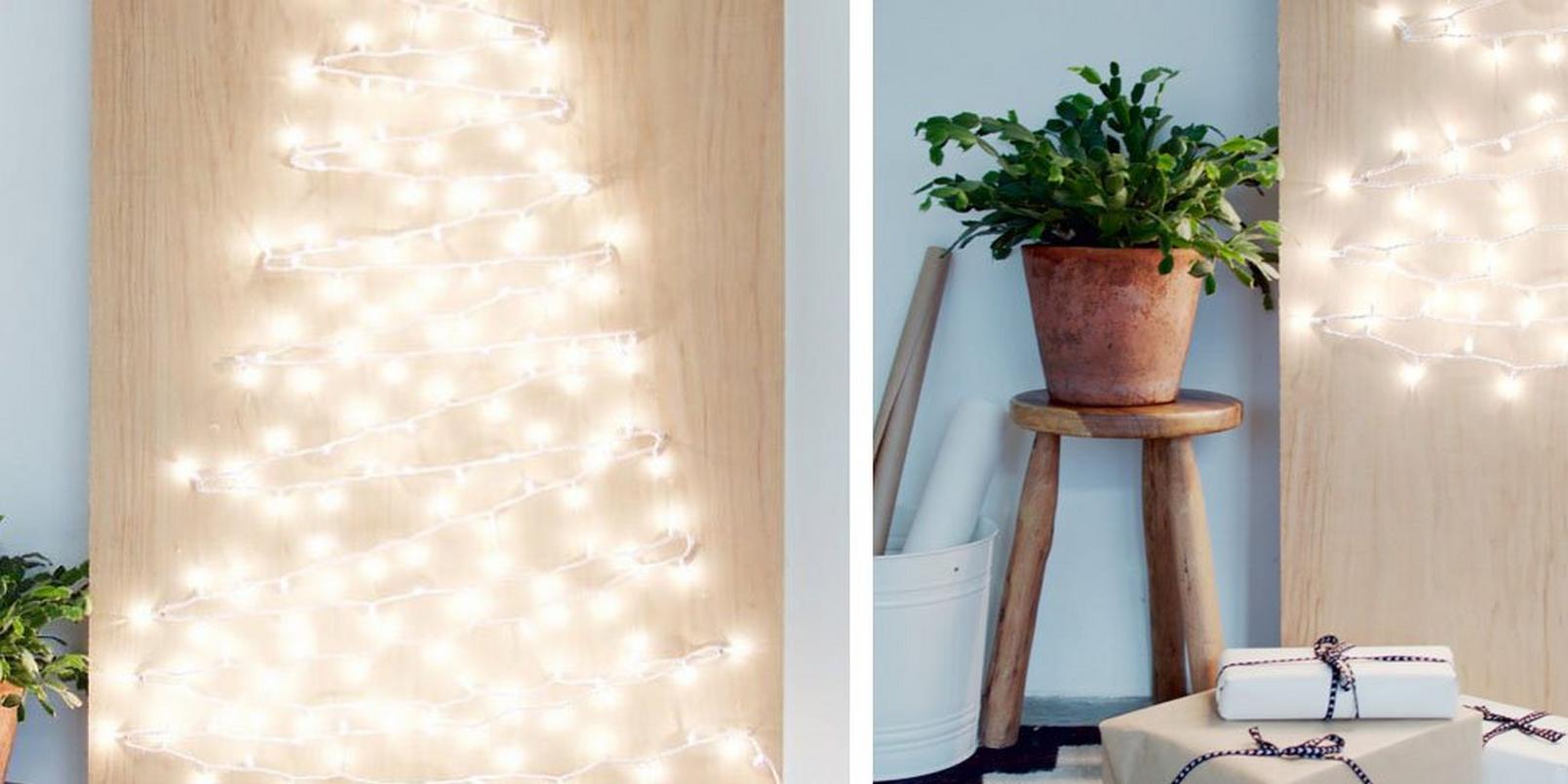 DIY candle wreath to hang on your window instead of a tree
What can you make with a brass hoop, floral wire, a candle clip, a candle and some eucalyptus sprigs? A Nordic-inspired candle wreath of course! The actual making is quite simple: use the floral wire to tie the sprigs to the hoop, attach the candle clip, place the candle on it and it's ready. Use some of the floral wire to tie it to a window or hang on your door.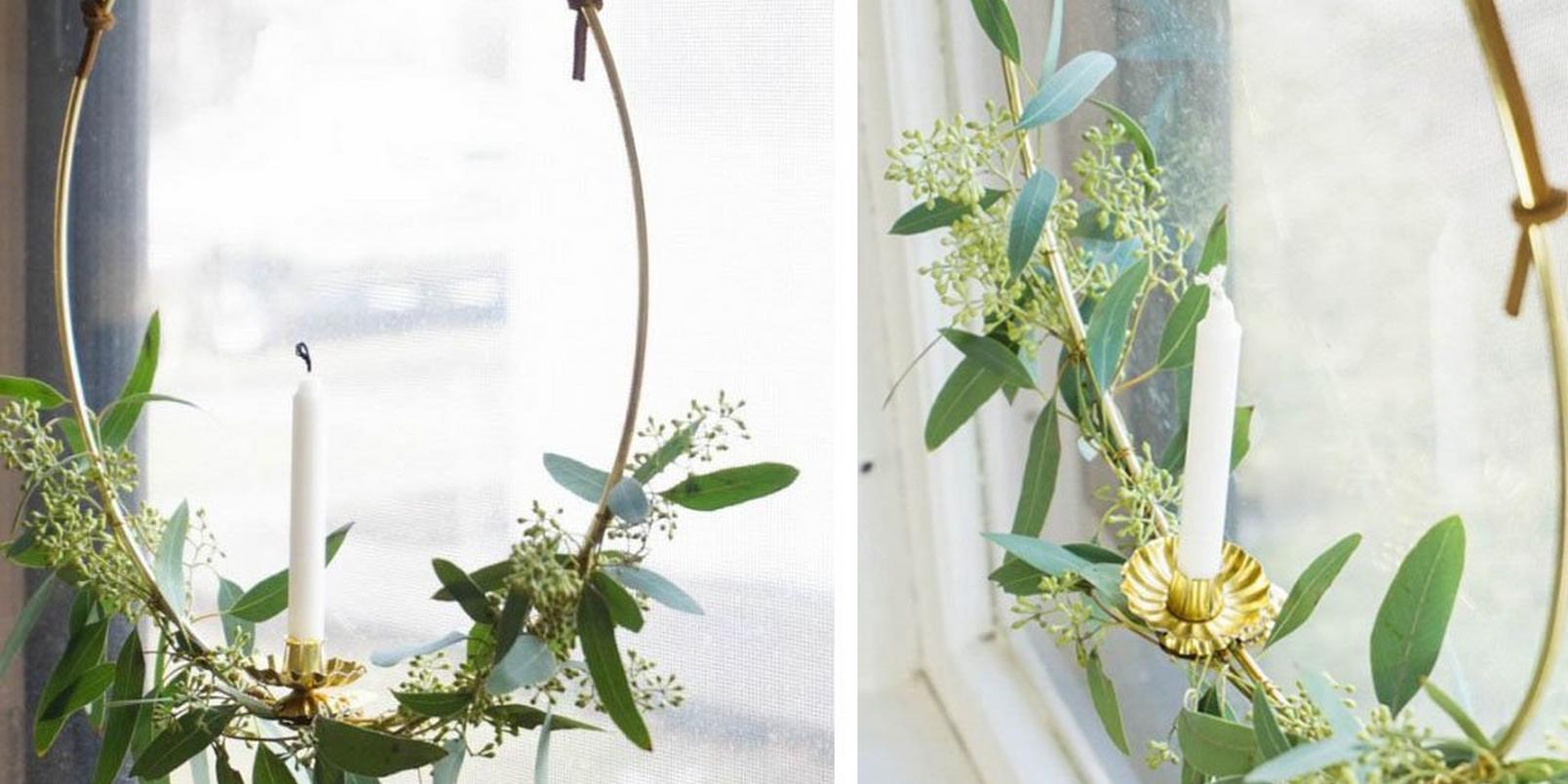 Christmas Wreath
Really struggling for space? Think of the one thing all homes – no matter how big or small – have in common. A front door. Why not deck yours out in style with a Christmas wreath? It'll prove a merry sight for all your festive visitors and will leave your neighbours in no doubt about your dedication to the season.