3 Christmas Craft Projects with Poinsettias
7th December, 2017
They're a real symbol of the season and a wonderful way of adding a pop of festive colour to the home. This year get crafty with your poinsettia plants and try one of these fun DIY projects from the lovely people at Stars of Europe.
Hanging Trio
Transform used tin cans into decorative hanging pots with this easy to follow how-to. They're not only a great way to recycle, they're inexpensive to make and look eye-catching too. To make this enchanting poinsettia trio you will need three miniature poinsettia plants, three empty tin cans, string, shiny paper, cardboard, thick yarn and decorative snowflakes. You will also need a screwdriver and spray/hot glue.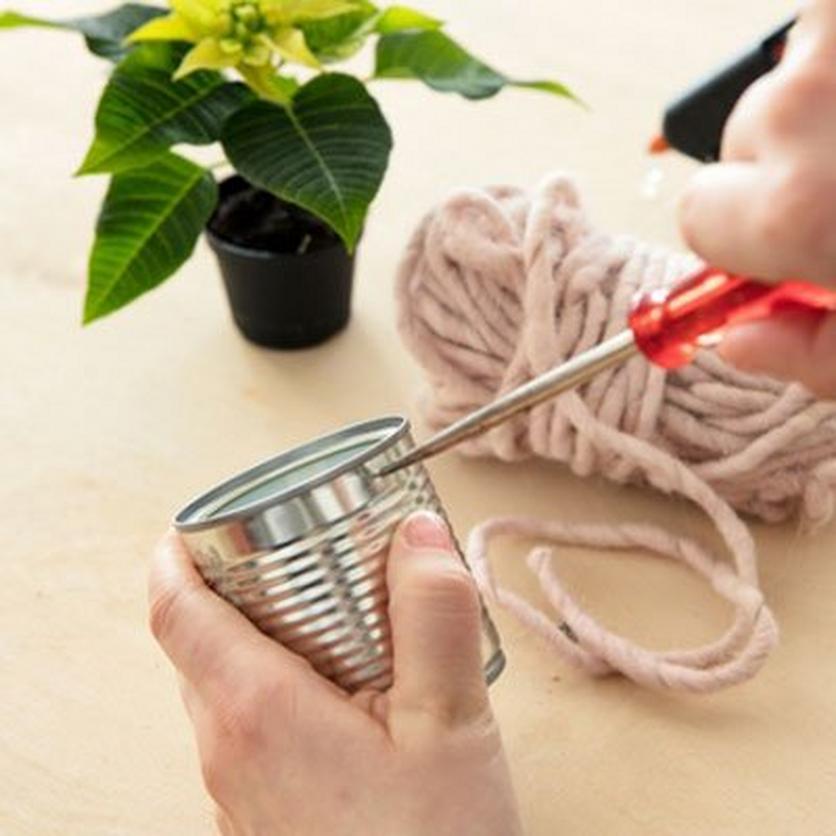 Step 1:
First use the screwdriver to punch two holes in the sides of the can just below the rim.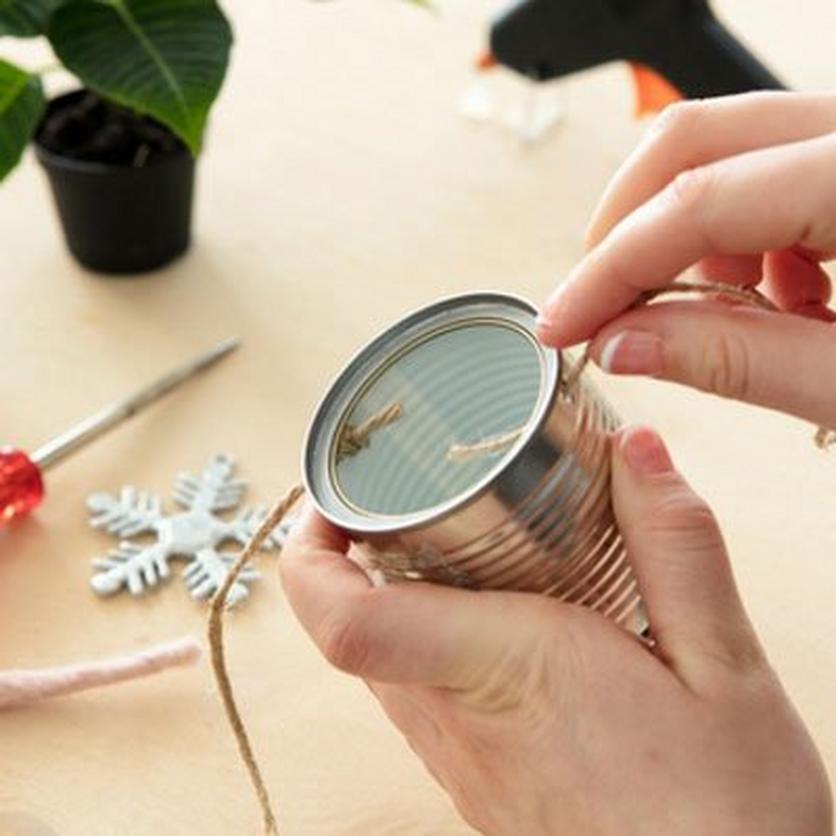 Step 2:
Thread strings through these holes and knot securely on the inside.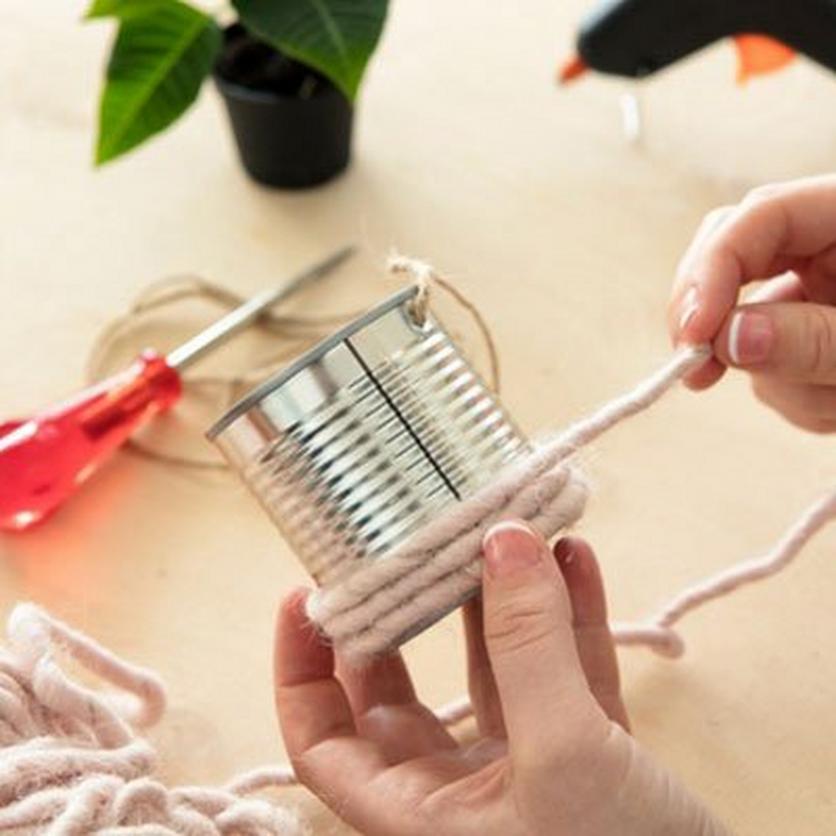 Step 3:
Now cover the outside of the can with glue and stick on your choice of shiny paper, cardboard or thick wool.
Step 4:
As a final touch, glue on the decorative snowflakes.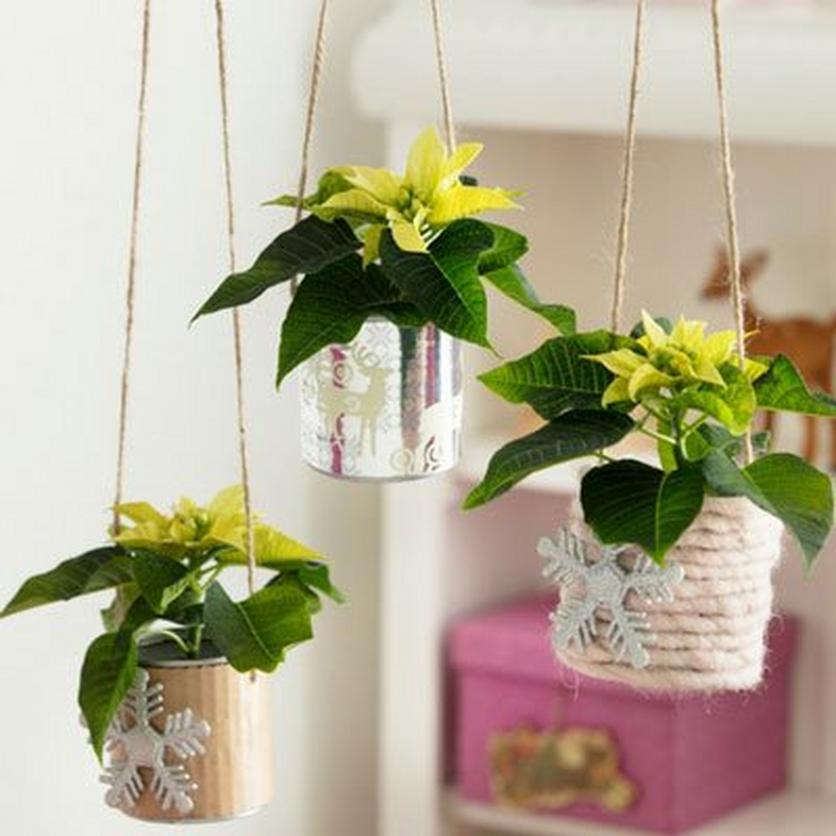 Step 5:
Place the poinsettia miniatures in their pots carefully in the decorated tins and hang them up on their strings.
Teacup Poinsettias
Upcycling meets vintage in this fun craft project. Here, we show you how to plant poinsettias in vintage teacups and combine them with candles to create a full on festive display.
To make them, you will need poinsettia miniatures in different colours, two teacups with matching saucers, a small gravy boat or other piece of old china, moss, holly sprigs, ornamental apples, bendable spoons, a candle clip, Christmas tree candles, yarn, coloured card and paper doilies. You will also need tools, such as a hole punch, pliers, scissors and hot glue.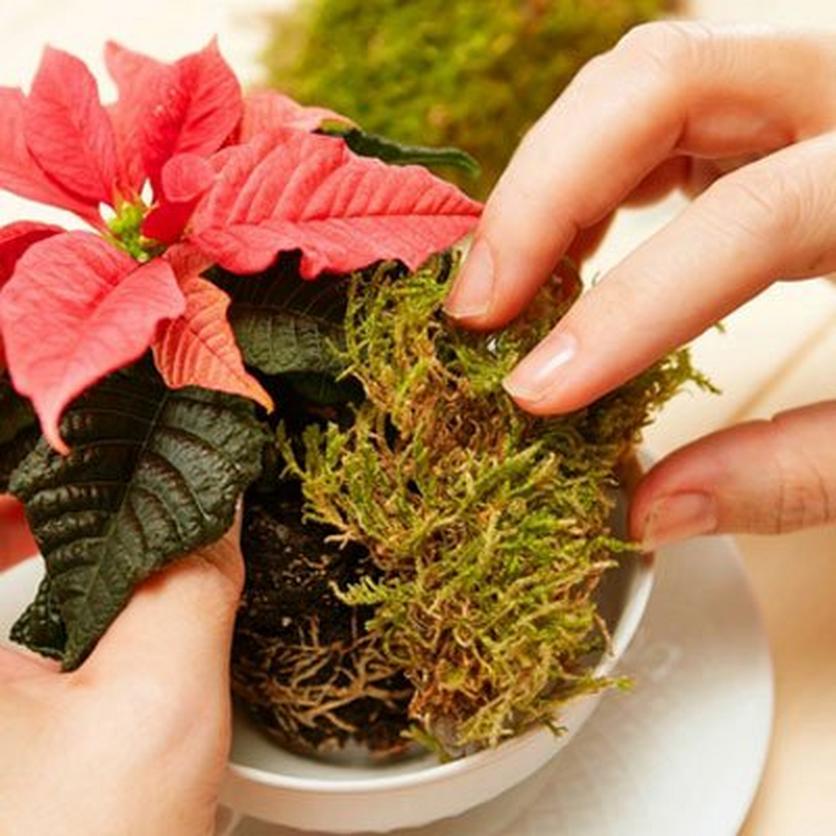 Step 1:
Carefully remove the poinsettias from their pots, place them inside the cups and centre. Gently tuck in tufts of moss around the roots to fill the spaces.
Step 2:
Decorate the top of the moss with natural materials, such as ornamental apples or sprigs of holly.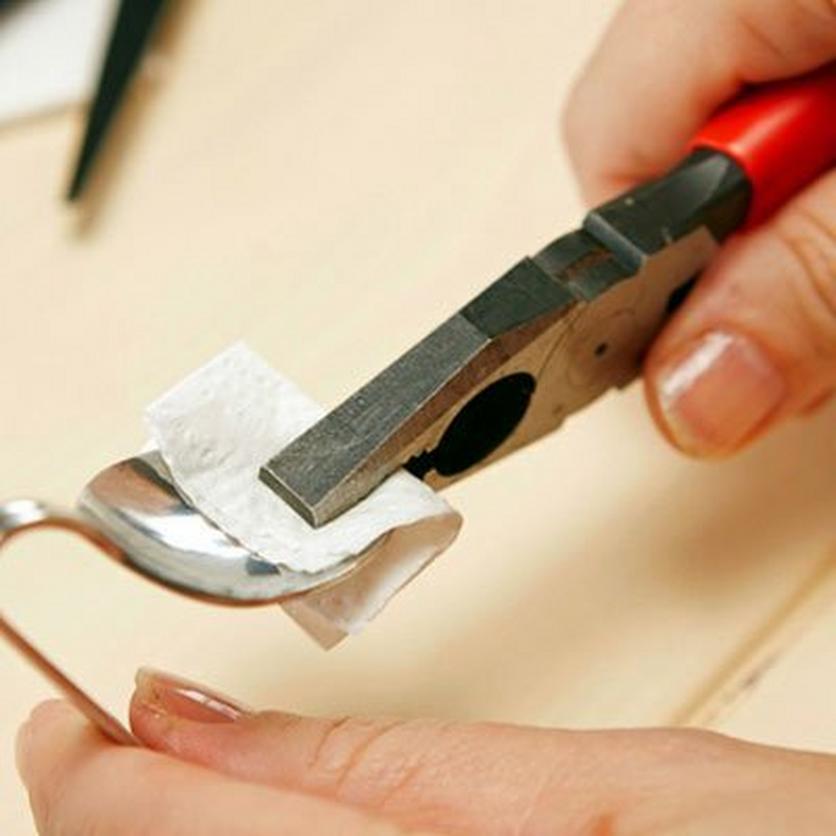 Step 3:
Using the pliers, bend the spoons in such a way that they can be attached to the teacups for holding the candles.
Step 4:
Then hot-glue the candles on the spoons and hook them on the china planters. Alternatively, the Christmas tree candles can also be attached to the handles with candle clips.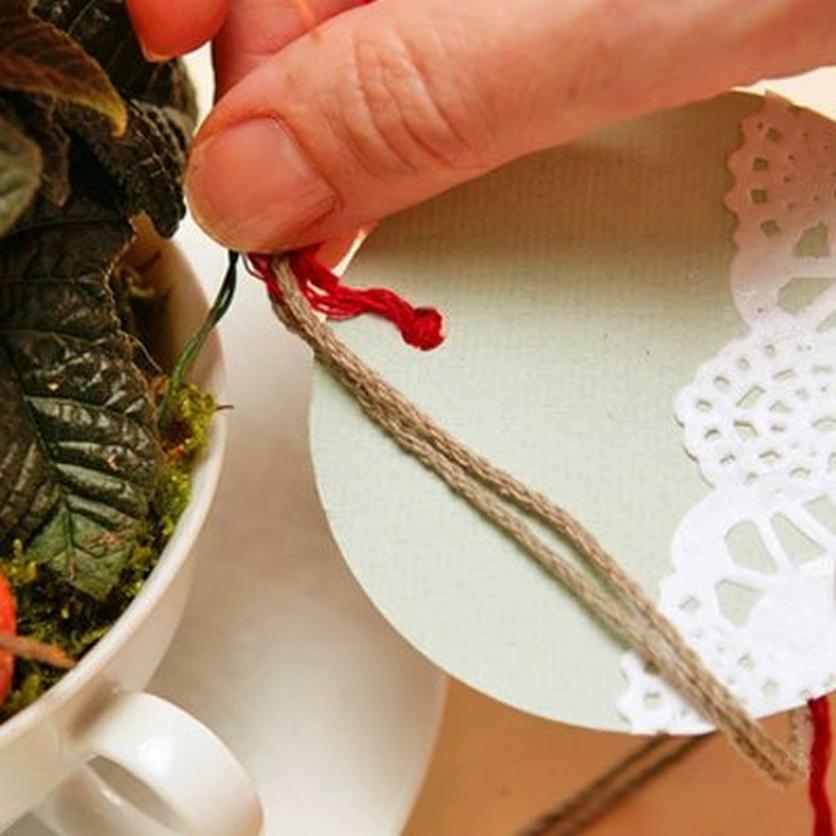 Step 5:
Using a hole punch and some glue, make three gift tags from the cardboard and paper doilies.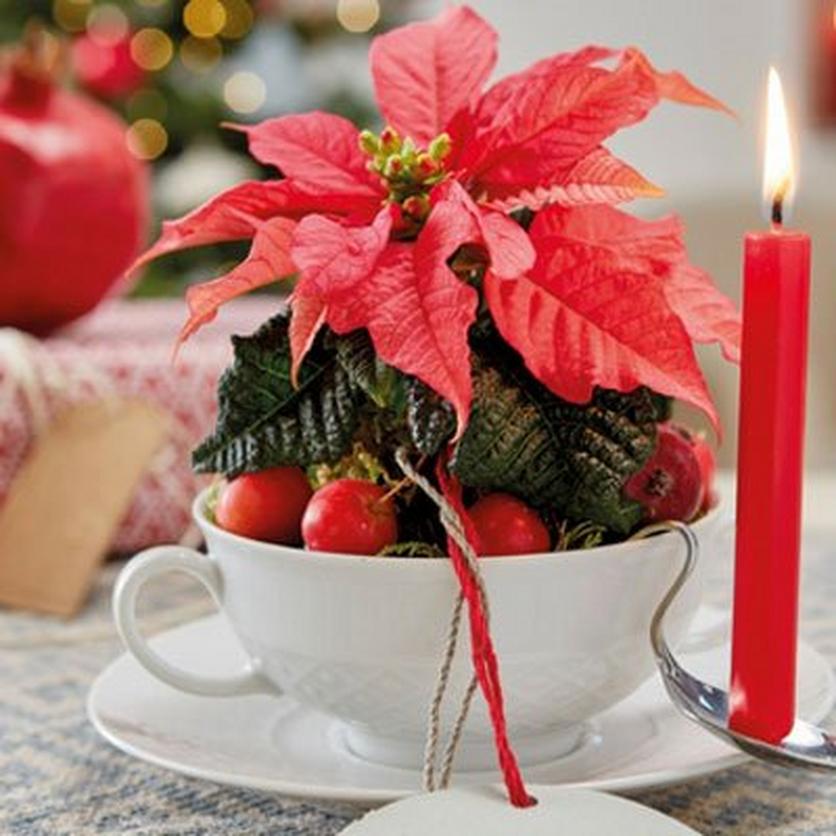 Step 6:
As a final step, hang the gift tags on the handles with string. Beads strung on the string will add that little something extra to the ornaments, which are well-suited for personal greetings.
Funky CD Box
With little time and effort you can whip up this poinsettia decoration and wait for the compliments to come flooding in. To give it a go all you need is five empty CD cases, some pine needles, two greeting cards and hot glue.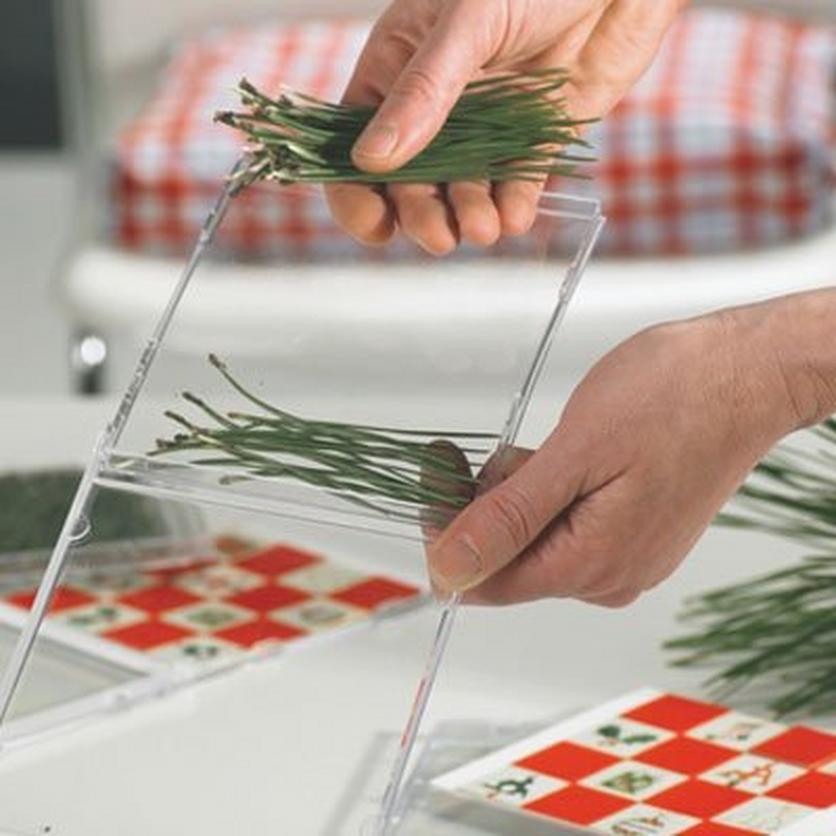 Step 1:
Arrange pine needles in two of the CD cases and in two others insert greeting cards that are cut to size. The fifth case will be used for the bottom of the decorative box.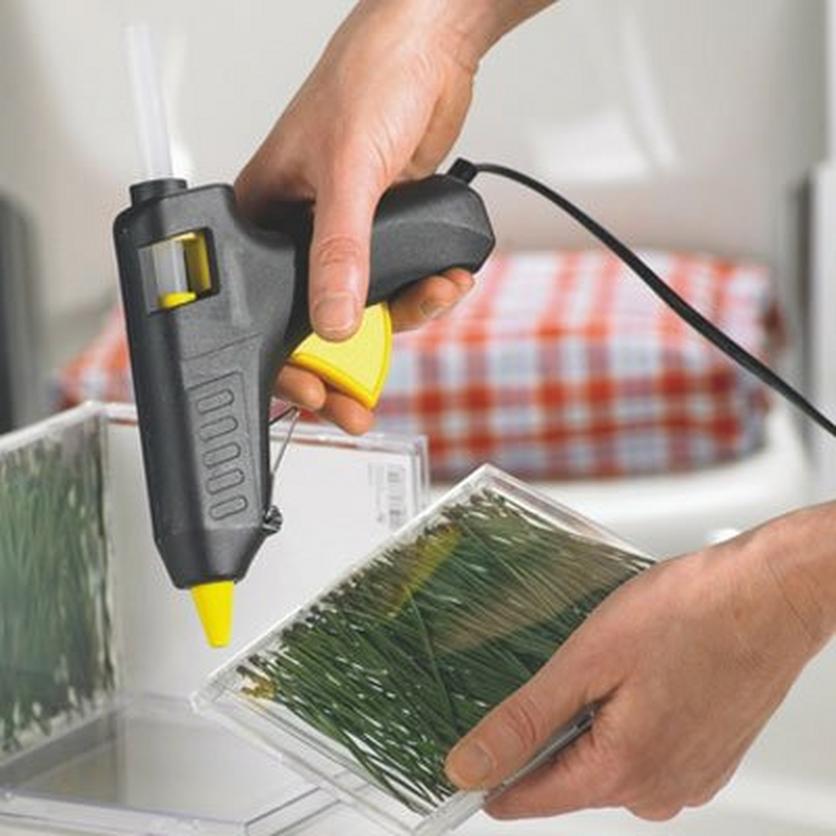 Step 2:
Attach the CD cases together with hot glue. As soon as the glue has dried, the poinsettia can be placed inside the box.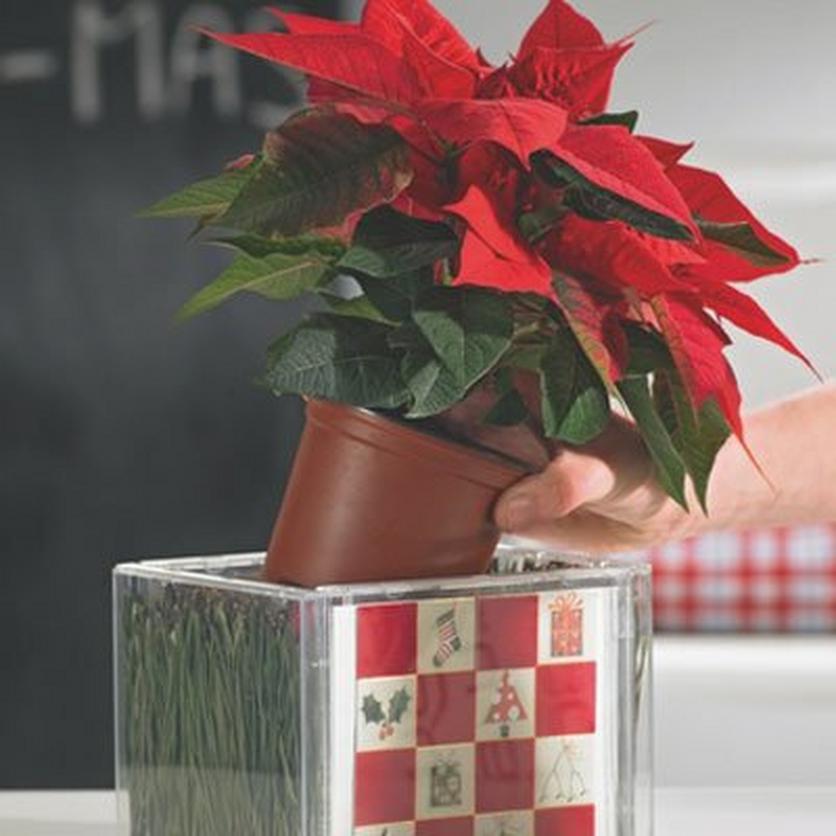 Step 3:
Place the poinsettia in a waterproof pot first, to protect your creative work from getting wet when the plant is watered.