6 Ways to Add a Floral Touch to Your Christmas Festivities
20th November, 2018
Combining traditional Christmas decorations with beautiful fresh flowers and foliage adds colour, texture and scent to the home, making it feel like the perfect place to cosy up for Christmas. From Christmas door wreaths to homemade Christmas crackers, here are six inspired ways to add a floral touch to your festivities.
Christmas wreath
Whether hung pride of place on your front door or used as a centrepiece for your festive table, a Christmas wreath is the must-have accessory of the season. And while artificial wreaths may be in abundance at this time of year, there's nothing quite like a natural, real flower wreath to give festive visitors an impressive welcome. The other real benefit of a florist-created wreath of course, is that it can be designed to co-ordinate with the rest of your Christmas décor. See our collection of festive wreaths for inspiration or, if you would prefer to make your own, take your cue from the Pantone Colour of the Year for 2018 - Ultra Violet - and create a wreath using gorgeous purple flowers. See our Christmas wreath tutorial to learn how.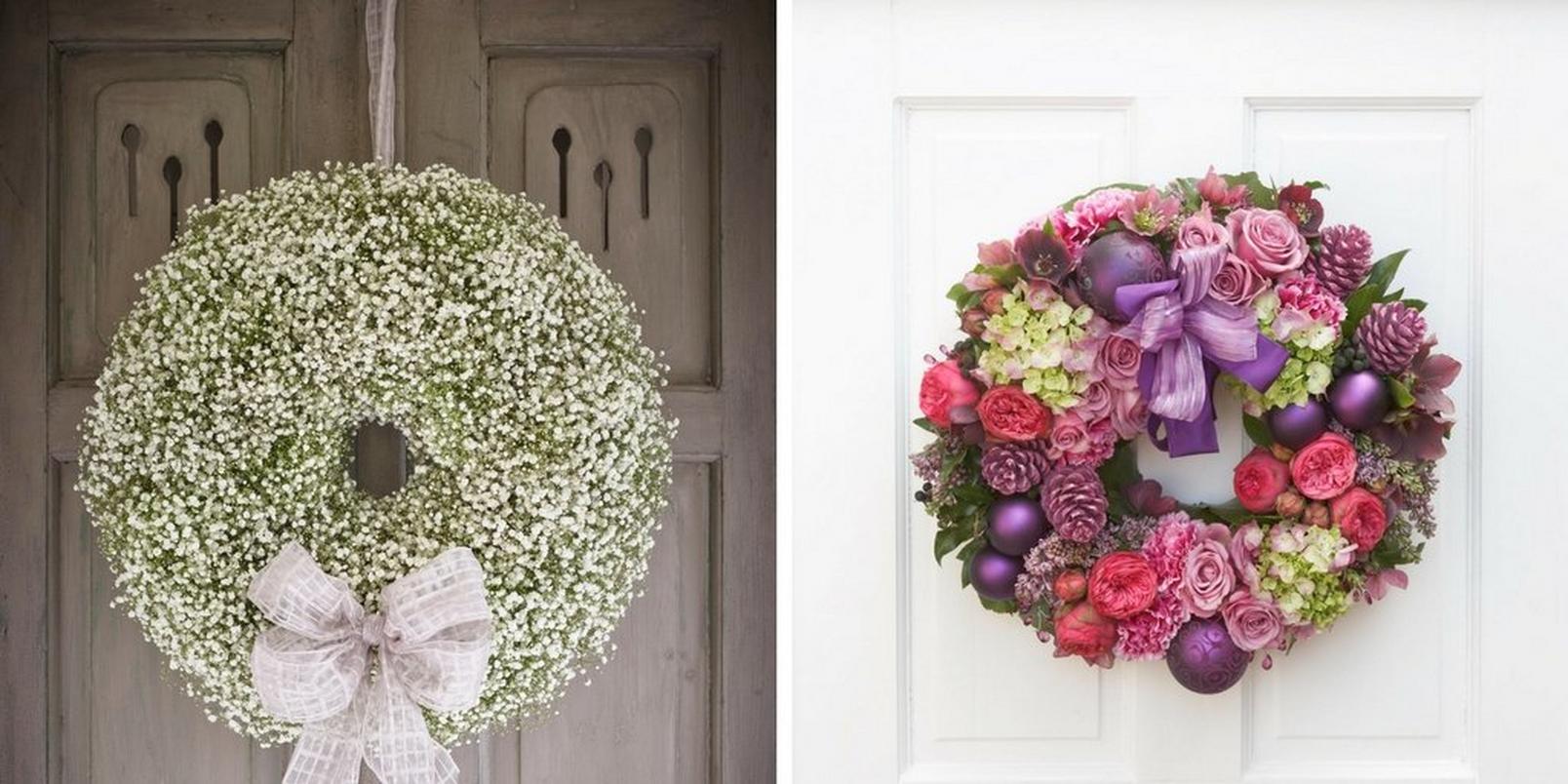 Floral baubles
For Christmas decorations with a difference, these floral baubles are just the ticket. Pretty pomanders, or 'Kissing Balls' as we like to call them, can be strung from the branches of your Christmas tree and larger versions suspended from lengths of sumptuous ribbon to create a fabulously festive display. Why not ask your florist to include a hint of mistletoe in yours and create a Kissing Ball in the true sense of the word?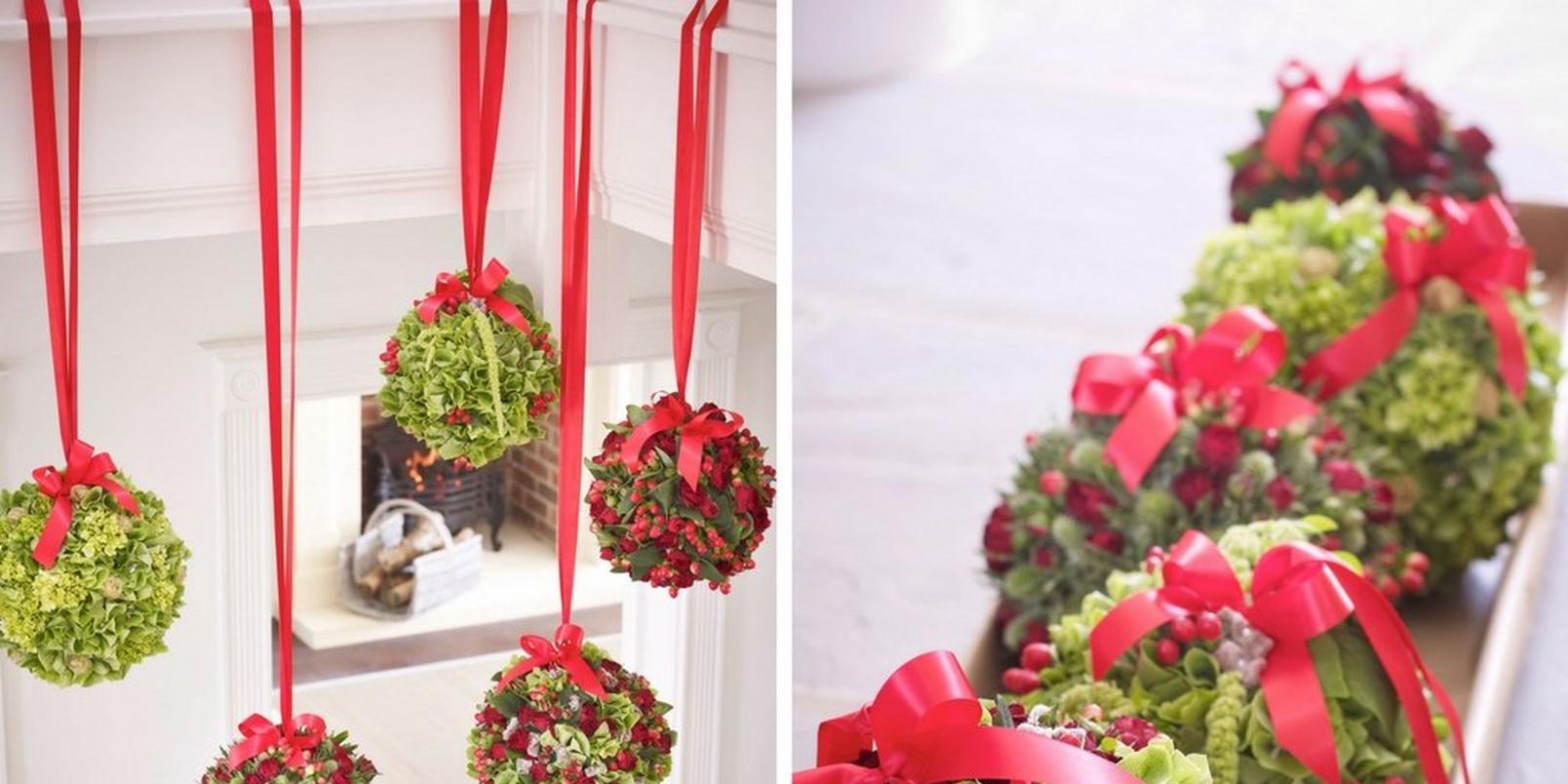 Christmas crackers
Get Christmas dinner off with a bang by making your own hand-made Christmas crackers. With the right materials and a little know how, they're easy enough to create at home. We love the idea of adding a floral embellishment to your designs. These ones are almost too pretty to pull!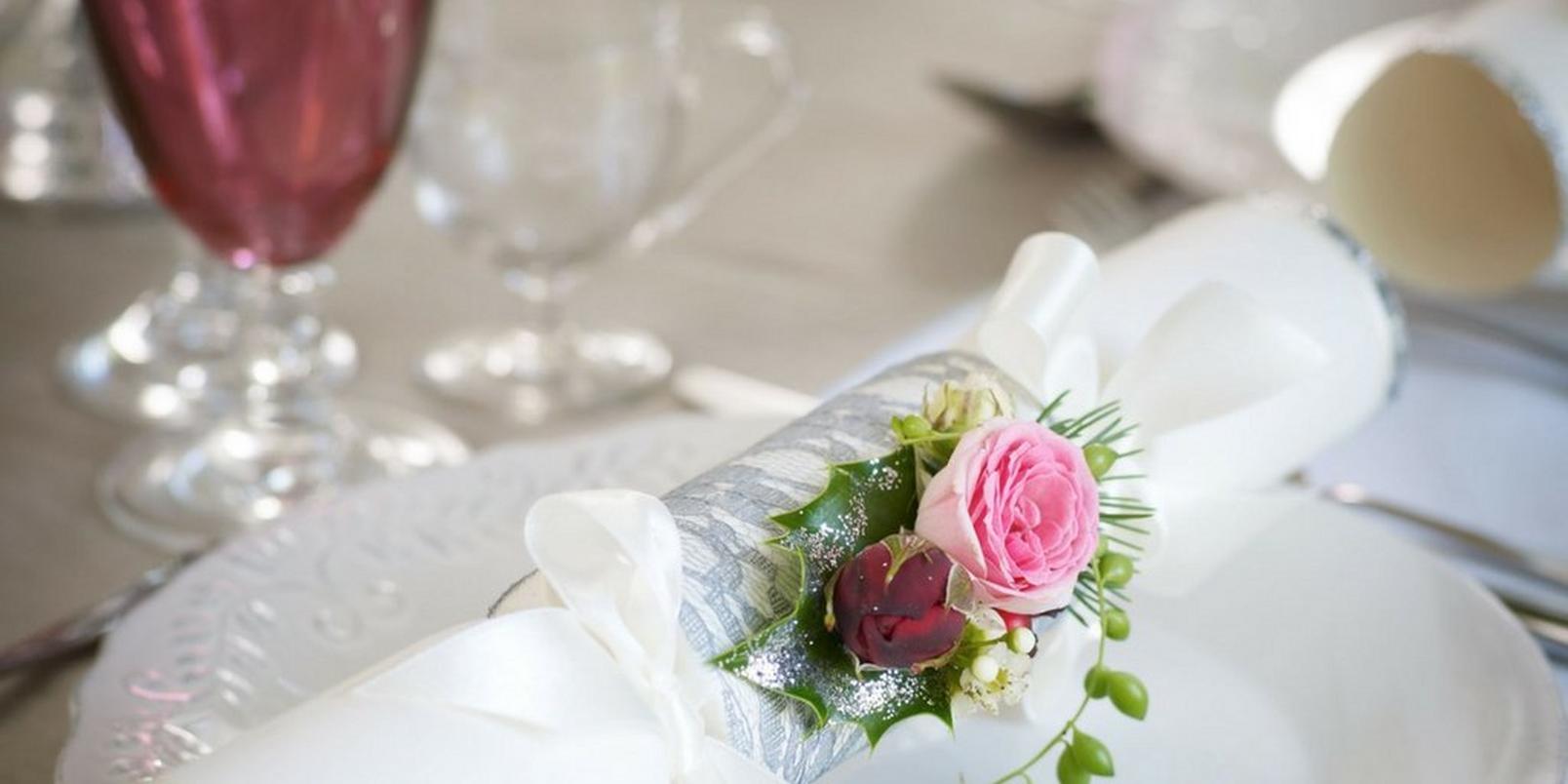 Christmas table centrepiece
The Christmas table is without a doubt one of the focal points of the whole Christmas period. It's where toasts are made, crackers are pulled and Christmas dinner is enjoyed. Dress yours to impress by adding an impressive floral table centerpiece that'll see you through the whole party season. Create drama with tall candelabras draped with flowers, or choose a low level Christmas candle arrangement to help keep conversation flowing. See our collection of Christmas flowers or commission a bespoke design from your local expert florist.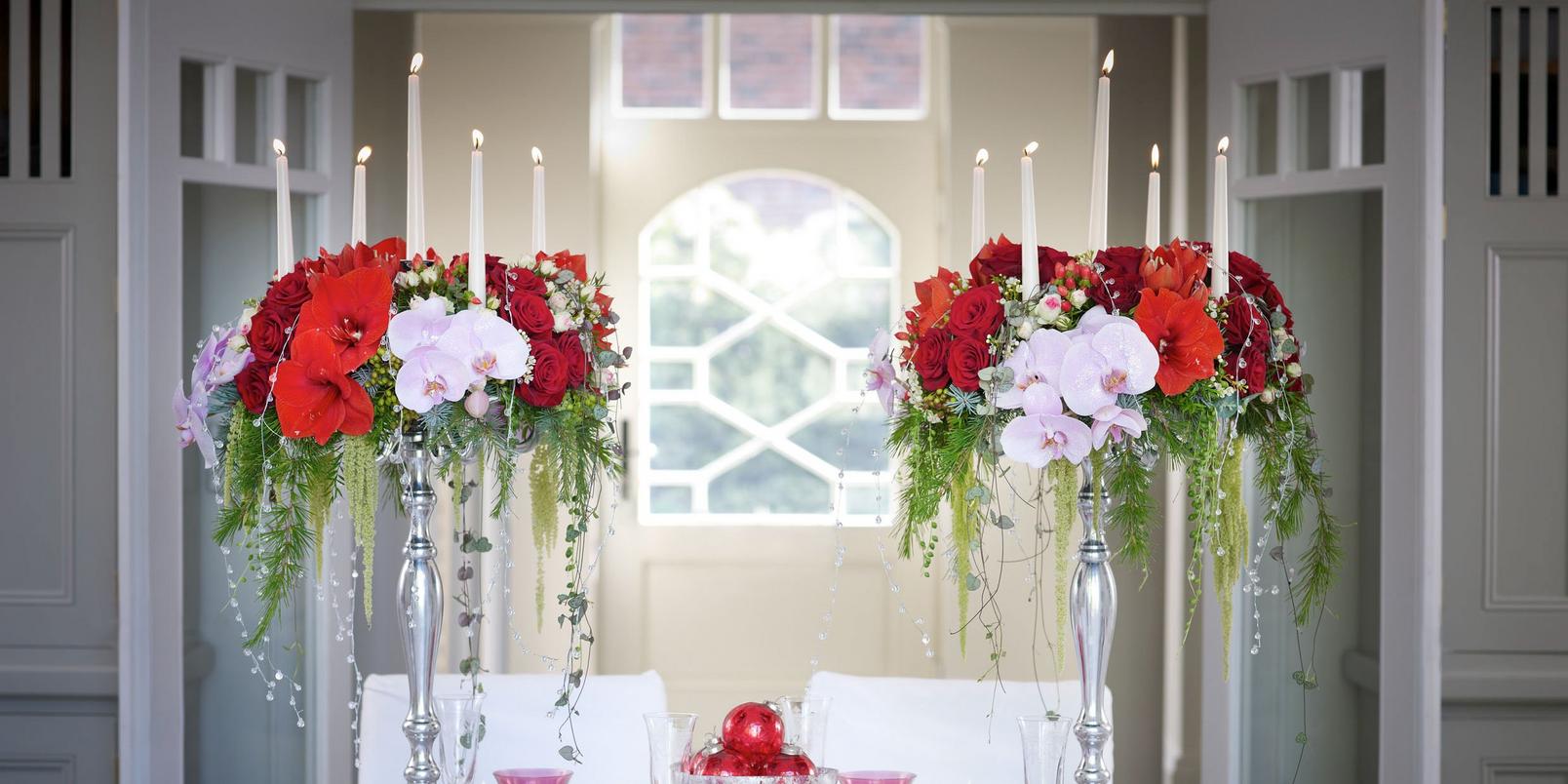 Floral gift tags
It's the little touches that make Christmas truly magical, just like these beautifully presented presents. Add a floral flourish to your festive gift-wrapping by adding a single flower head or small cluster of petite blooms to the gift tag.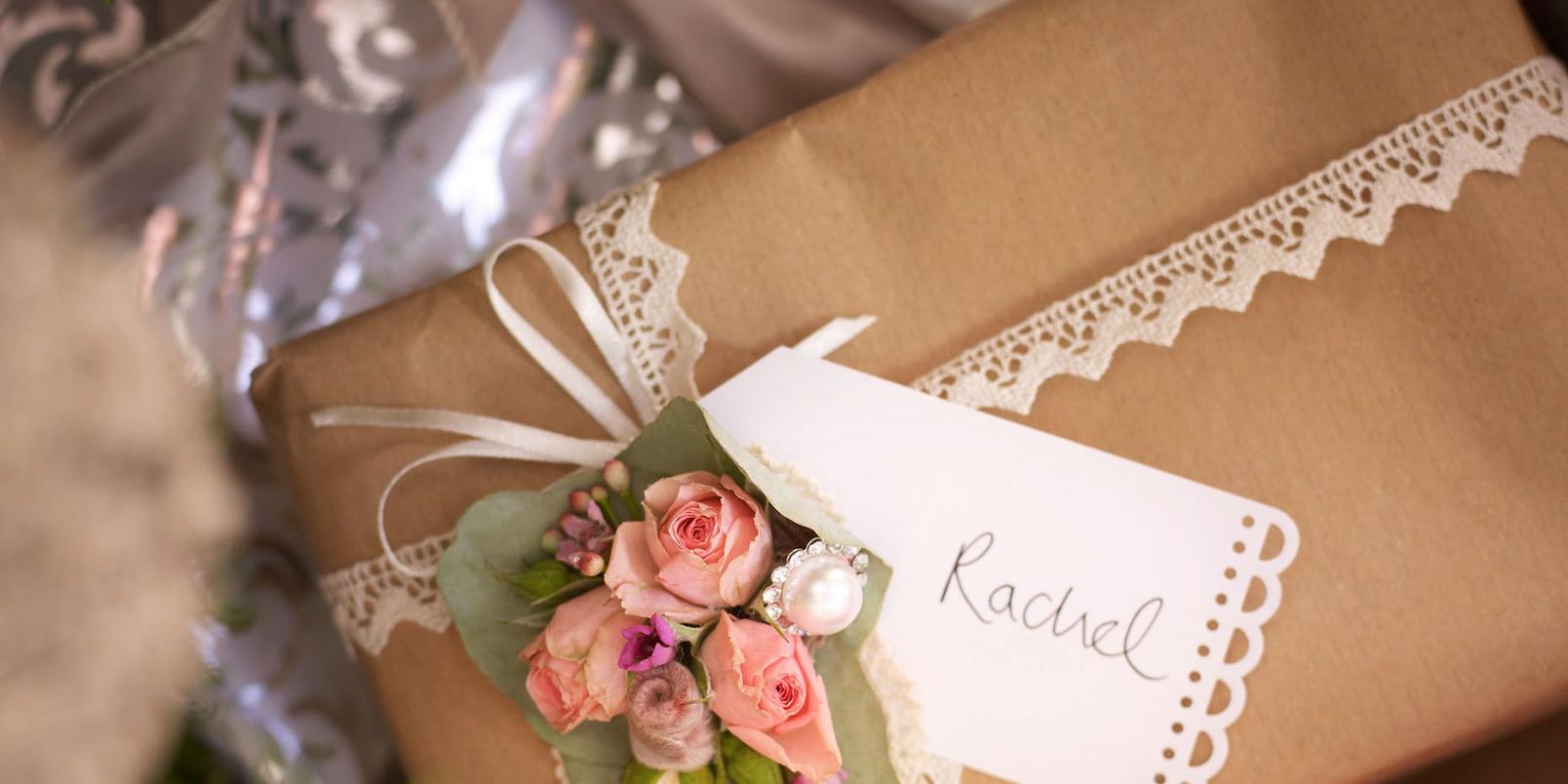 Festive favours
These decorative place settings have been created by binding a single red rose onto cinnamon sticks and adding a flourish of seasonal berries and the foliage of the moment - holly. Combining scent and style it's the perfect place setting that every guest will want to keep as a memento.