How to Make a Christmas Garland
4th December, 2022
Ditch the boring old plastic garland and the tired tinsel and deck the halls properly – with a gorgeous garland of fresh flowers and foliage. Bursting with colour and piney fresh scent, once you've made your own garland there's no going back…
(Although, if you'd rather leave decorating to the experts, we'd be glad to help. Check out our Christmas flowers, Christmas plants, and Christmas wreaths – and remember they're all handcrafted by talented local florists so they really are something special)
What you'll need to make your garland
A foam garland (you can order them online, or ask your local florist)
A selection of festive foliage including spruce and holly (pro tip: you can save a few pennies by using foliage from your own garden)
Festive flowers (again, ask your local florist):

Red cordyline
Green hypericum berries
Cerise mini gerberas
Orange carnations
Green pine cone picks

A selection of mini baubles
Dried oranges
Wooden skewers
A few tools: florist's wire, scissors and a stapler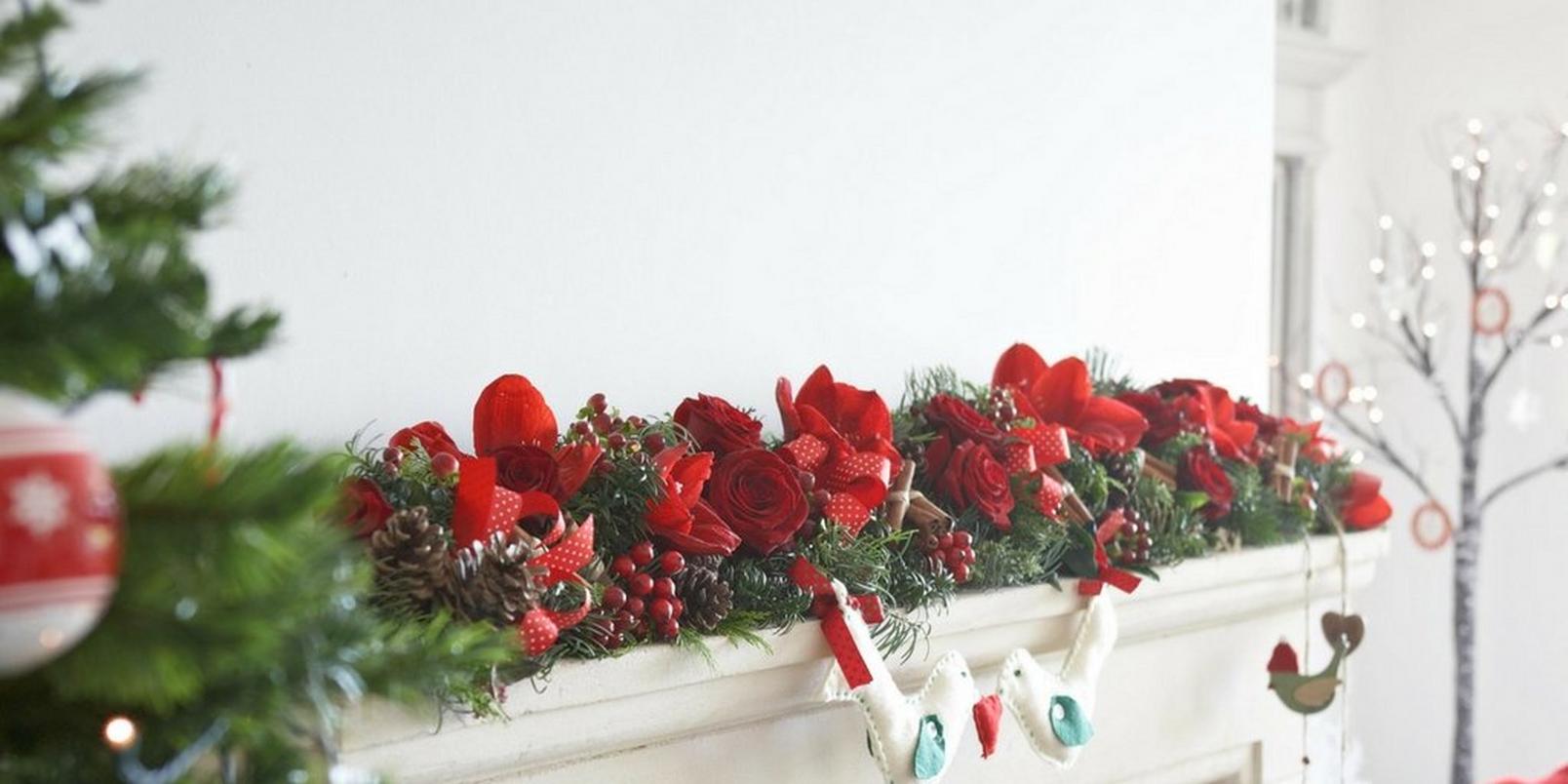 How to craft your garland
Step one: measure your space
It's no good crafting a magnificent, giant garland if you've got nowhere to show it off. Measure up where you're going to display it and make a note of the length.
Step two: soak your foam
Immerse your floral foam in water until it's completely soaking – this is what will keep your flowers fresh so make sure it's full of water. Then pop it on a protect surface (or somewhere you can wipe down), ready to get started.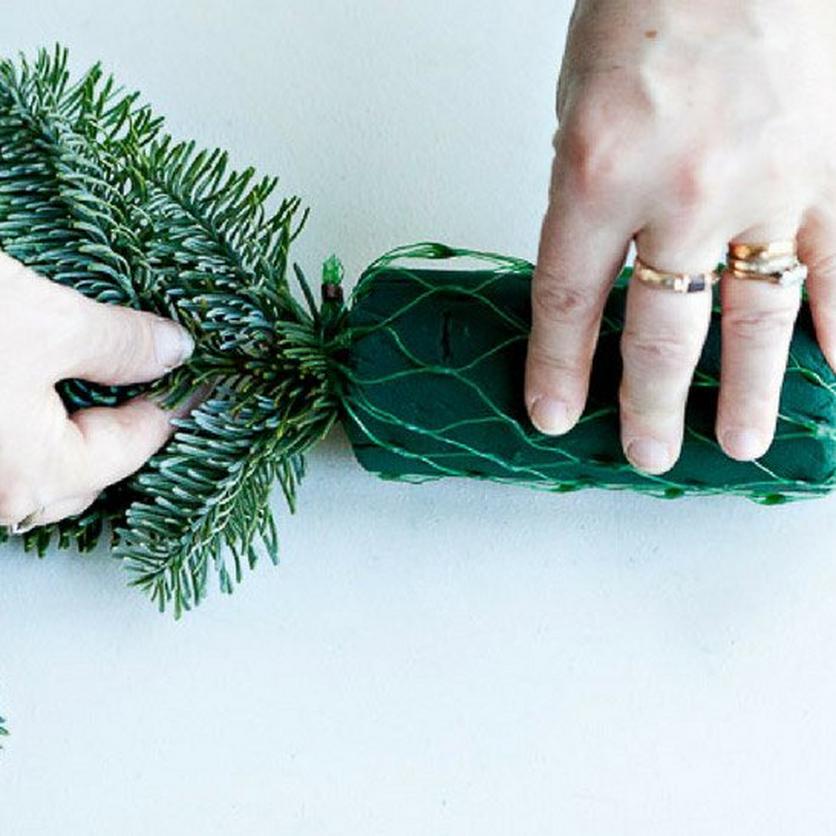 Step 3: spruce up the spruce
Grab your sharp scissors (it really does make all the difference if they're nice and sharp!) and trim sprigs of spruce about five inches long. Remove about an inch of pine needles from the stem and then push them into the foam at a slight angle.
Step four: get jolly with holly
Treat the holly exactly the same way as the spruce, adding lots of sprigs so together your holly and spruce cover the foam.
Step five: pop it in place
It's much easier to finish your garland in the place you'll display it, so carefully move it to a shelf or mantlepiece or wherever you're showing it off.
Pro tip: if your garland is going to sit on wood, pop down a later of clingfilm or similar to protect the surface.
Step six: skewer!
Now your garland's happily in place it's time to put your dried oranges on. Use the skewers to fix them into the foam.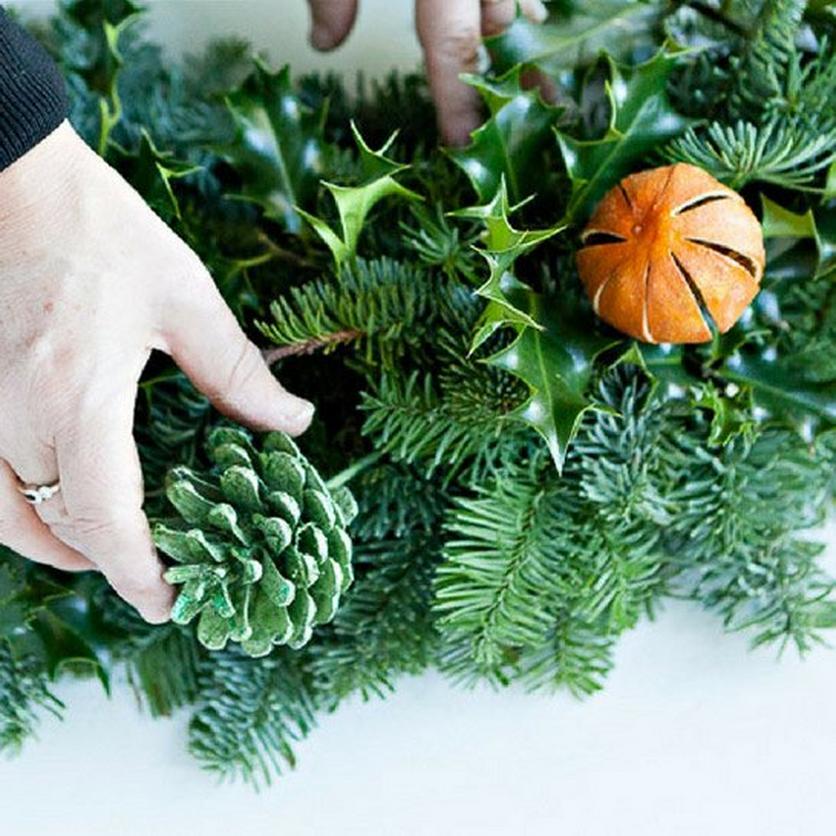 Step Seven: add your pinecones
Trim your pinecone picks short and pop them into the foam. Pro tip: you can get pinecone picks from most Interflora florists this time of the year, but you can find your own pinecones too. Have a look for fallen cones in the garden or park and attach them with florist's wire (you could even spray paint them your favourite colour!)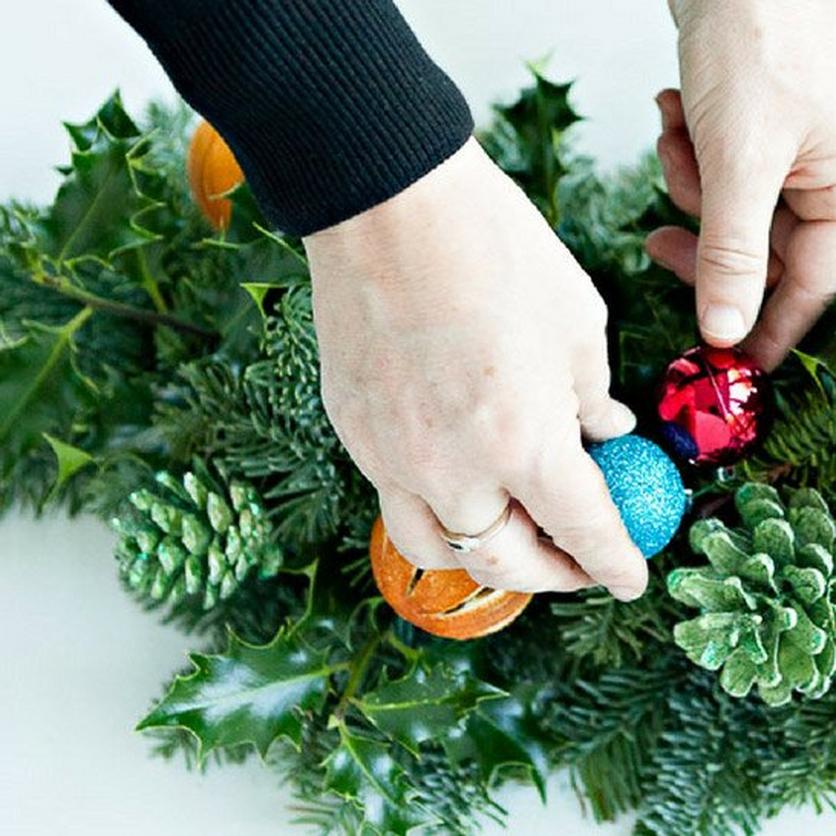 Step 8: bauble time
You're nearly there! It's time to add your cute little baubles. Thread each one onto a piece of wire then twist the wires together to group them, before inserting the wire into the foam nice and securely.
Step nine: add your flowers
Our favourite bit! Trim your gerberas, carnations and orchids at an angle and gently insert them into the foam – be sure to space them evenly along. You might want to group clusters of two or three blooms to add a little drama. You can use the hypericum berries to fill any gaps.
Step ten: looping your cordyline leaves
Striking cordyline leaves are your fab finishing touch. Look them over and then secure them with a staple before pushing them into the foam.
And voila! Your very own fresh festive garland is good to go. We hope it has lots of admirers. Remember to keep it looking fresh by regularly misting it with water. It should last a while but if any of the flowers start to look a little forlorn you can always swap new ones in.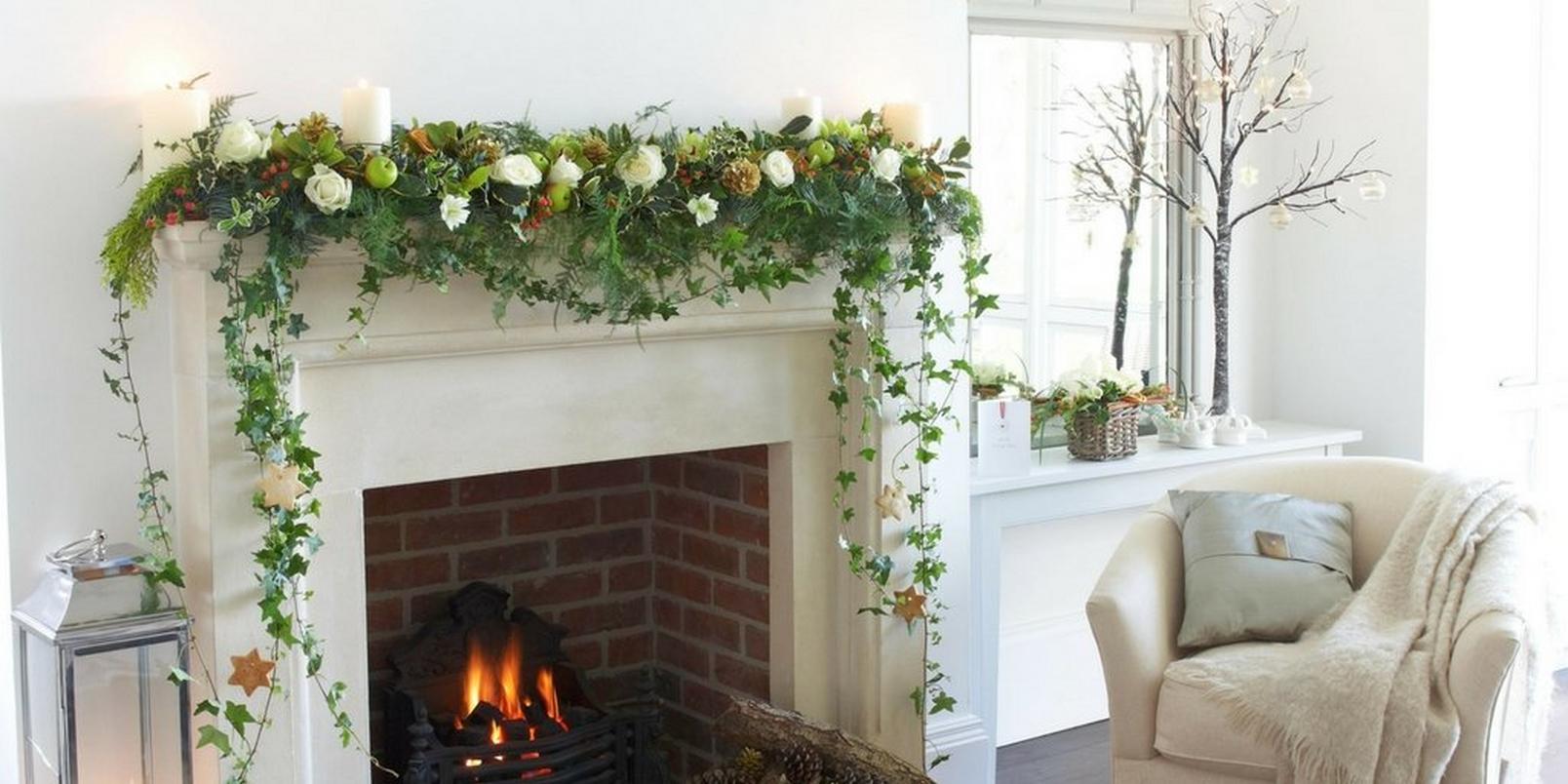 Other decoration inspiration
You've magicked up a gorgeous garland, why not try your hand at some other DIY decs? Check out these guides for advice and inspiration.