How to Throw a Socially Distanced Summer Garden
3rd August, 2017
Now that lockdown rules are easing why not make the most of the sunny days and balmy evenings by throwing a garden party? Here are our top tips on how to bring alfresco elegance to your next socially-distanced garden gathering.
When is the best time to throw a garden party?
The summer months are the obvious time of year to throw a garden party; your garden will be in full bloom and the chances are the weather will be warm and dry (fingers firmly crossed!). Once you've set a date, keep a close eye on the forecast. If wet weather is predicted either rearrange for a sunnier day or invest in a gazebo or to keep your guests dry.
Garden party decorating ideas
Whether it's your prized peony bush or topiary skills, a garden party is a chance to show off your beautiful outdoor space. Enhance your garden's natural beauty by choosing a co-ordinating party theme or colour. Deck the fences or hedgerow with bunting, choose tableware that echoes the colours of neighbouring shrubs and create cosy corners by layering up rugs, blankets and throws. Cut flowers from the garden look lovely displayed in coloured glassware or ask your florist to create a show-stopping arrangement as a focal point for the celebrations.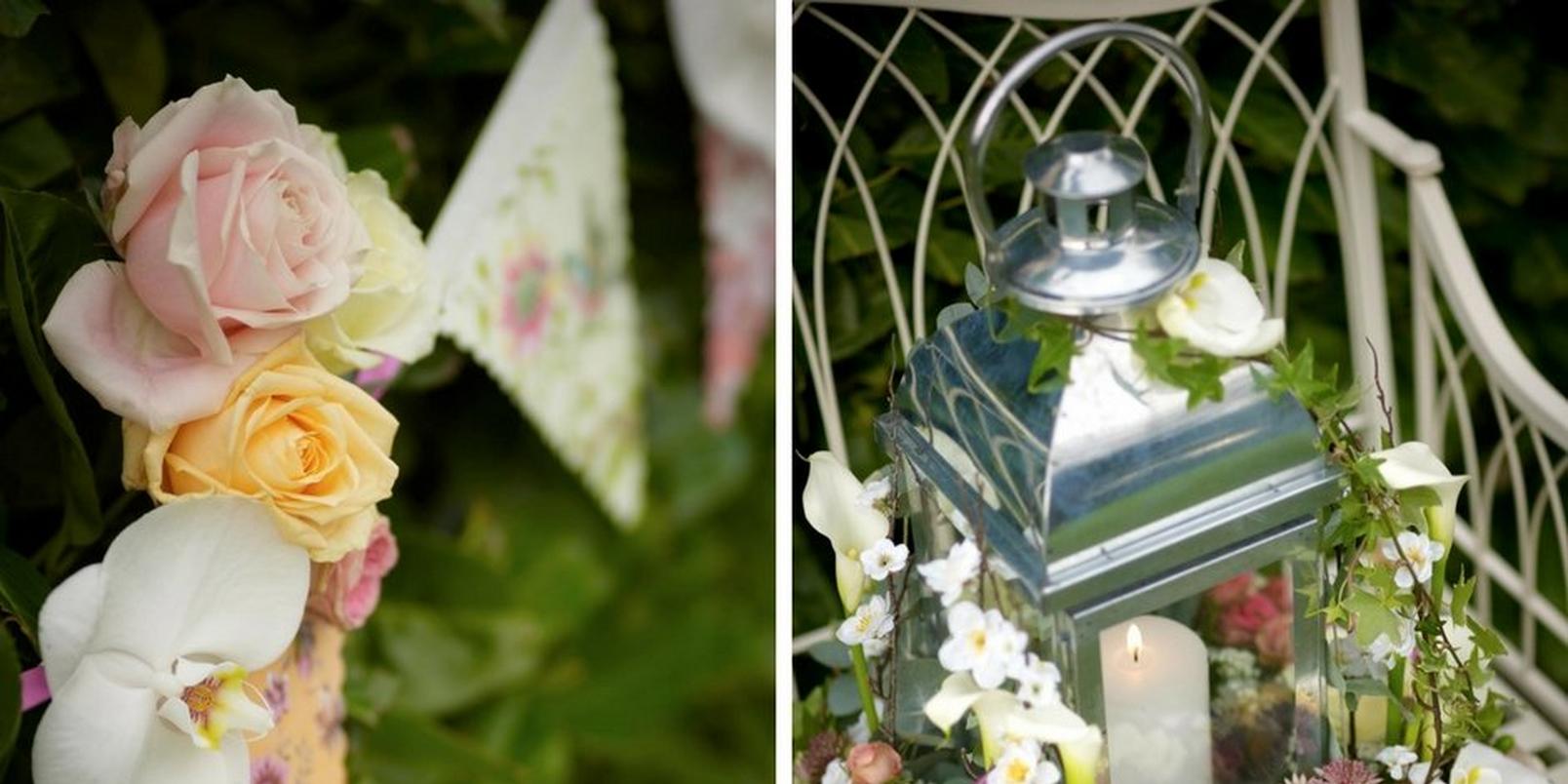 Garden party drink ideas
A garden party is not really a garden party without a summer cocktail. Pimms or Sangria are both real crowd pleasers and look great in the hand when the glass is filled with fruit. Want to go one better? Try one of our oh-so-instagrammable floral cocktails. Not only are they picture perfect, they taste great too.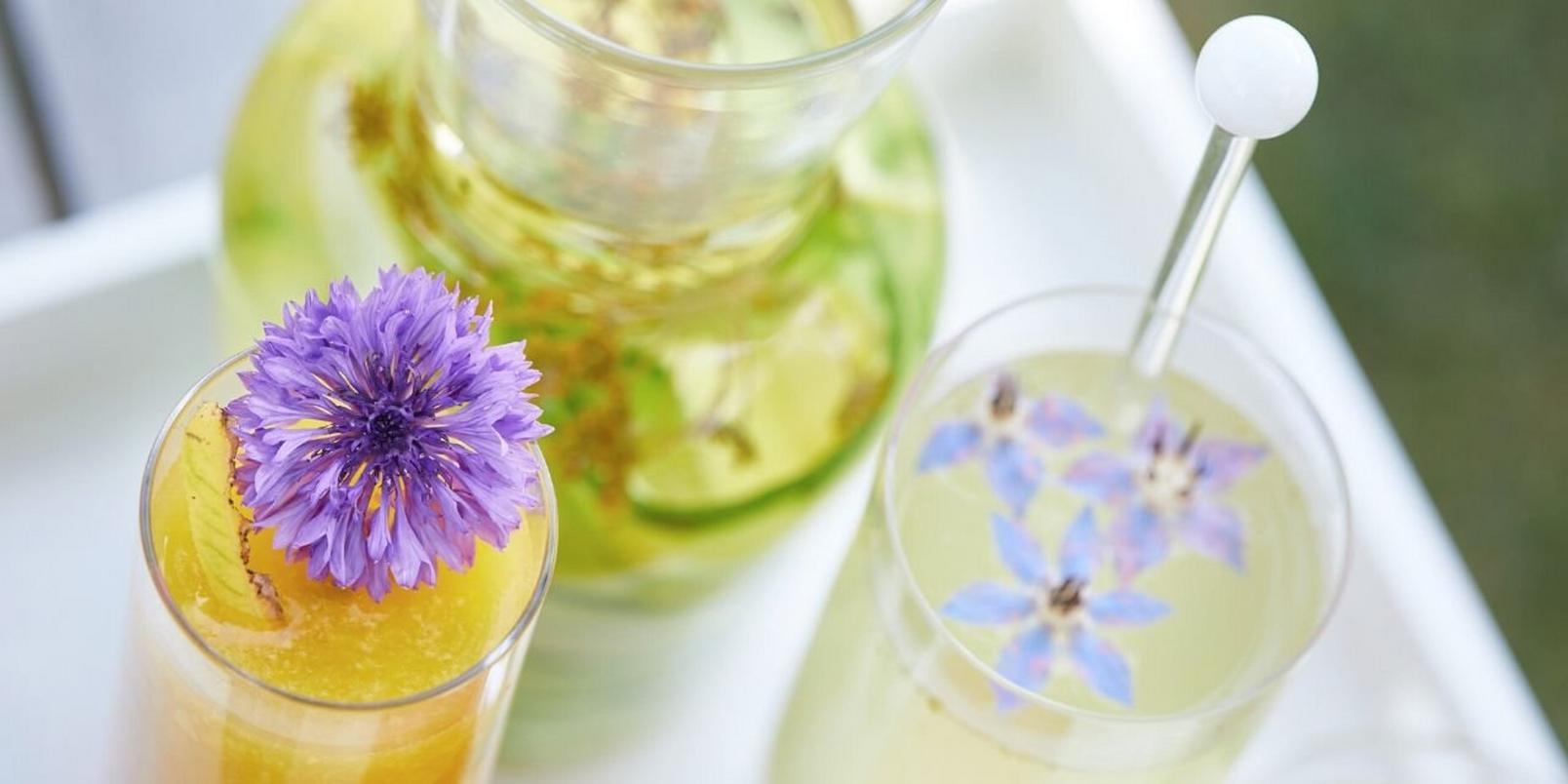 Oh and don't forget to be considerate of those acting as chauffeurs and make sure there are plenty of soft drink options too. If you're hosting for a large group, take the pressure off having to serve drinks all night by investing in a drinks dispenser and making glasses readily available for guests to help themselves.
Food ideas for a garden party
A good menu will set the tone for the rest of the party and become a talking point among guests so it's worth giving some thought to the type of food you want to serve. Cooking outdoors, whether it's a barbecue or authentic Spanish paella, creates a real sense of theatre and summer living. If the forecast looks threatening, consider a theme that can easily make the transition indoors. An afternoon tea for example, can be moved inside at a moment's notice and, with much of the preparation done before hand, leaves you free to socialise as soon as your guests arrive. Whatever menu you choose don't forget that summer is also the perfect opportunity to showcase British grown ingredients. Radishes, tomatoes, strawberries and raspberries are at their best at this time of year- even better if they've come from your own garden!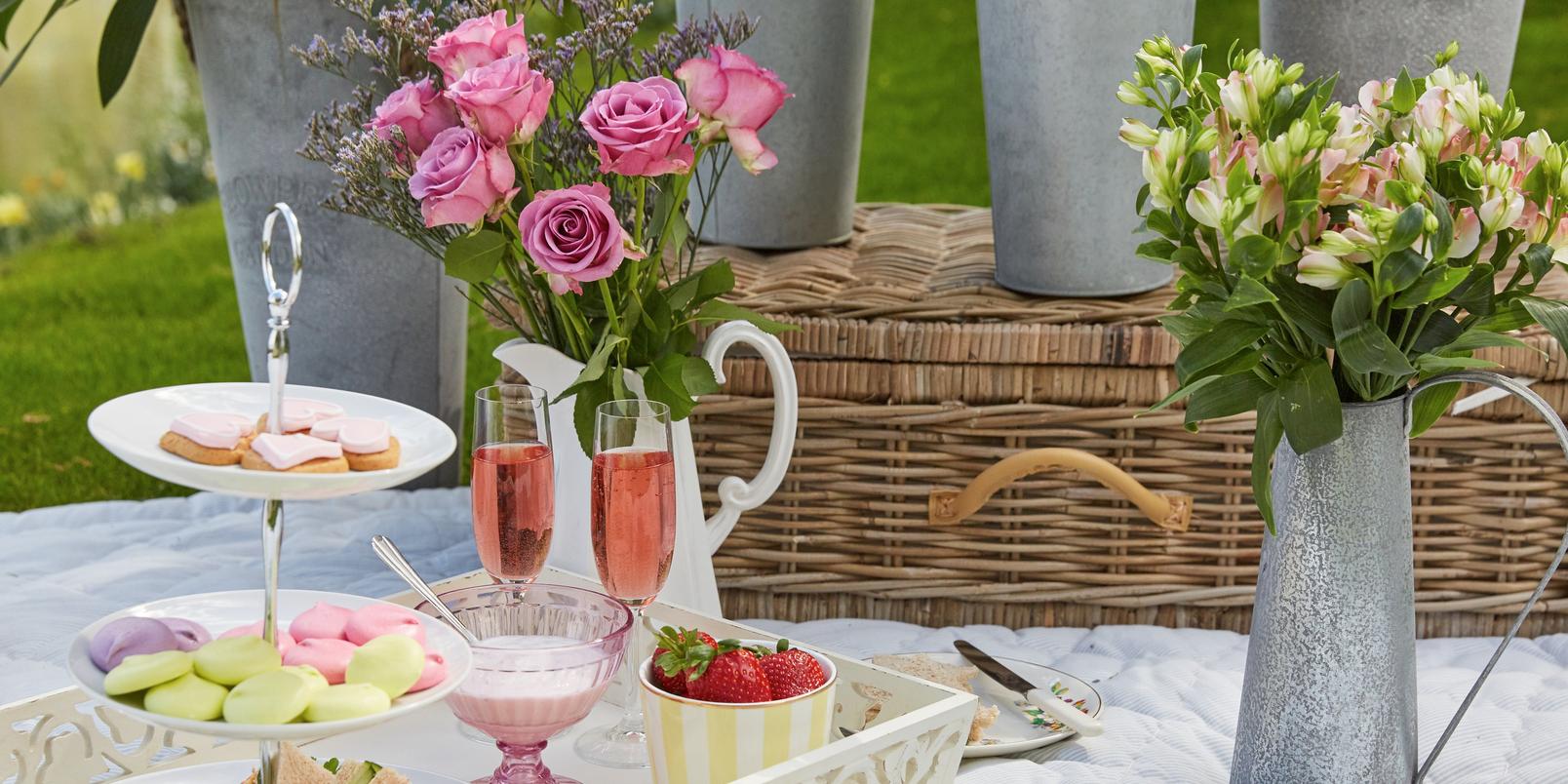 Lighting ideas for a garden party
Good lighting is essential for an ambient garden party. Create the perfect setting by stringing festoon bulbs from tree branches or introducing solar powered lights to flowerbeds - not only will they give your garden a gorgeous glow, they'll also highlight its best features. If you're planning on partying the night away introduce flickering candlelight to create a cosy atmosphere. Walkways and steps look beautiful when lined with candle-filled lanterns and will provide after-dark safety too.