12 Ways to Have a More Eco-Friendly Christmas
30th March, 2023
Glad tidings for us shouldn't mean bad ones for the planet. This time of year we should be sharing good cheer with Mother Nature too. The good news is it's actually not that hard. A few simple choices, and little bit of extra elbow grease, and Christmas can be merry for you, and the Earth. To help get you started we've done our homework and put together this bumper list of ways to make your Christmas eco-friendly this year.
1. Rent a Christmas tree
When the festive season arrives a lot of us debate a plastic tree or a real one. The environmental pros and cons list for each can get complicated, so you could sidestep the issue all together and rent a tree. A rented Christmas tree stays in the ground the rest of the year happily removing carbon dioxide from the atmosphere and providing a home for wildlife. Renting a tree also means you can know exactly where it's come from, so you can make sure it has a small carbon footprint and hopefully support a local grower at the same time.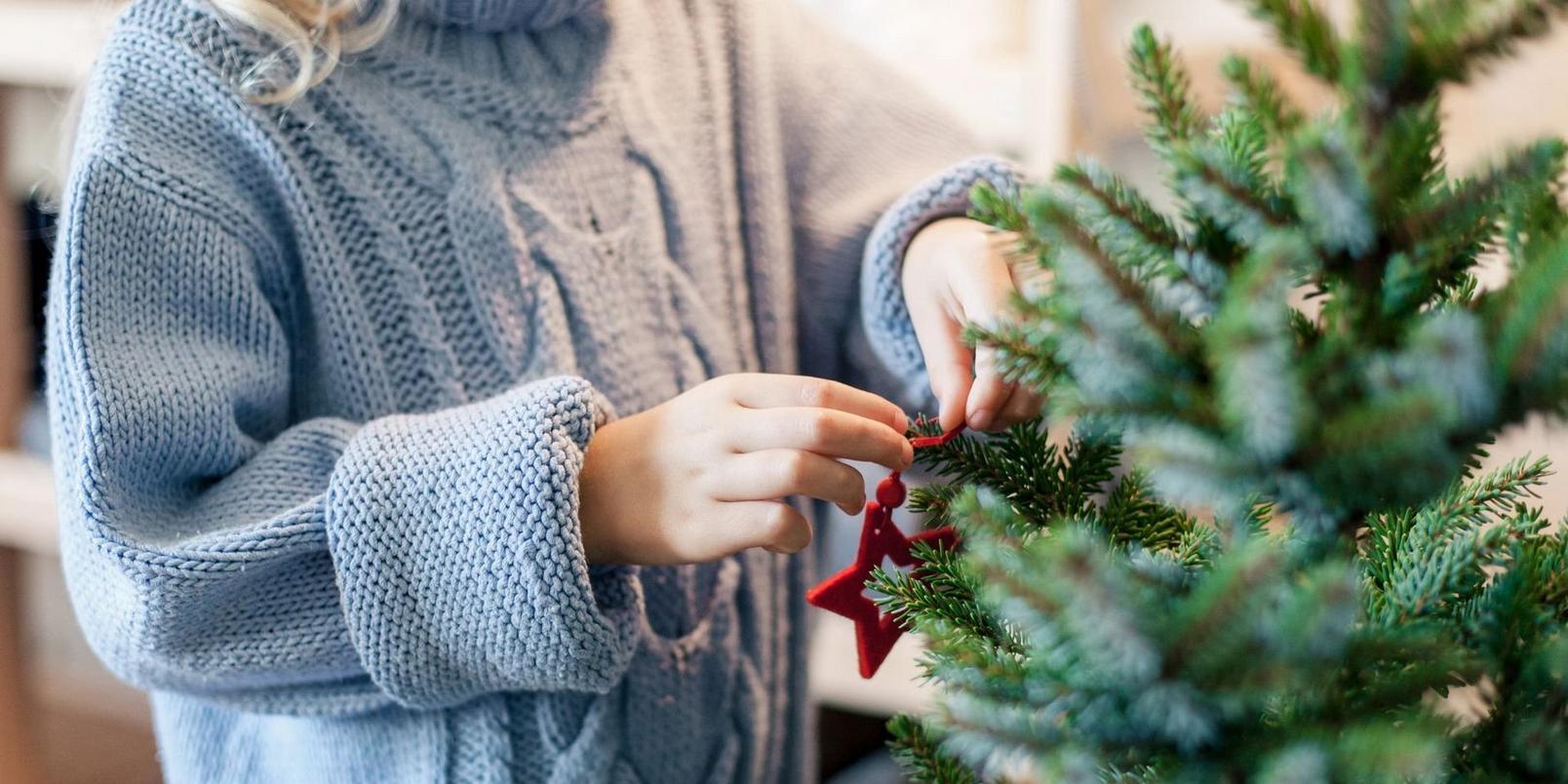 2. Choose a reusable advent calendar
Although you might be able to recycle most advent calendars these days, that doesn't mean they're 100% environmentally friendly. After all they still require energy to make and then dispose of. Instead swap yours for an advent calendar you can hang up year after year. These are usually made from fabric (for extra eco points look for ones made from responsibly sourced and produced fabrics) and can be treasured for years, and even handed down through the family. We've got our eye on this one from the RNLI.
3. Recycle your Christmas tree
If you do opt to buy a real tree this year, make sure you recycle it. Real pine trees can be shredded to make wood chippings that are using in gardening or parks. Almost every local authority across the UK arranges tree collections (or drop of points) in the New Year, so keep an eye out for yours or jump on Google to track it down.
4. Choose recyclable wrapping paper, tags and ribbons
Despite the climate crisis there's still a surprising amount of non-recyclable wrapping paper for sale, so keep your eyes peeled. Examine the packaging closely and look for FSC (Forestry Stewardship Council) endorsed paper (this means it's sourced from a responsibly managed forest), and paper that has a recycling logo on it. Tell-tale signs it's not recyclable can be glitter and glossy coated paper. Instead look for matte paper, or brown paper with a pattern, ideally not in plastic wrap. And don't forget those extras – you can buy paper ribbon and recyclable tape these days. We also love turning last years Christmas cards into gift tags – just cut the front part of the card away, or section of pattern, and holepunch.
Top tip: Can't find recyclable Christmas paper? Use brown parcel paper and red paper ribbon for a chic, minimalist Scandi look.
5. Send plantable Christmas cards
Thankfully most Christmas cards are recyclable, but you could always go one step further and send plantable cards, for real eco brownie points. These clever cards have seeds embedded within the paper so your loved ones can watch them grow when the festive season's over. We love these from The Little Green Paper Shop.
6. Ditch the floral foam
We might be biased, but one of the best parts of the festive season is seeing (and crafting!) gorgeous fresh flower wreaths. And happily you can make these more eco-friendly by avoiding floral foam and choosing a wreath made on a wire ring instead. This way you can reuse the base year after year and all the flowers and foliage can go into the compost to break down into lots of lovely nutrients before going back into the soil.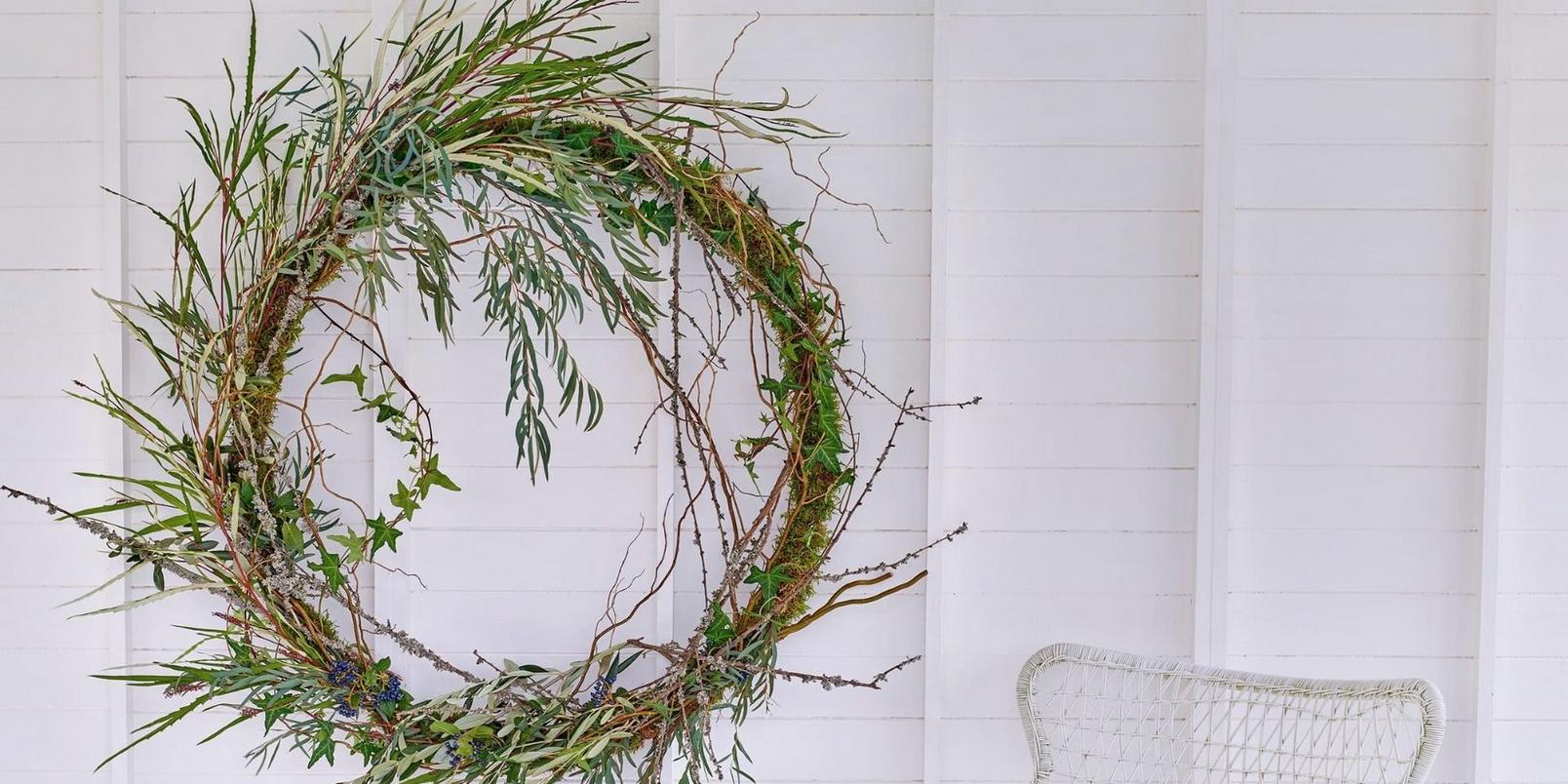 7. Ditch the glitter
A glittery Christmas card exploding over you when you open it is not the way to share tidings of comfort and joy. And it doesn't bring glad tidings to the planet either. Glitter is usually made of plastics that break down into microplastics and chemicals that are harmful to humans and animals. Not very merry. Go without or have a look around for biodegradable glitter if you really can't do without the sparkly stuff.
8. Make sure your festive lights are LEDs
LEDs are far more efficient than classic incandescent light bulbs. They use less energy, last longer and they're more durable, making them winners on all counts. And they're usually just as cheap as traditional bulbs too. How we love things that are great for the planet and our purse!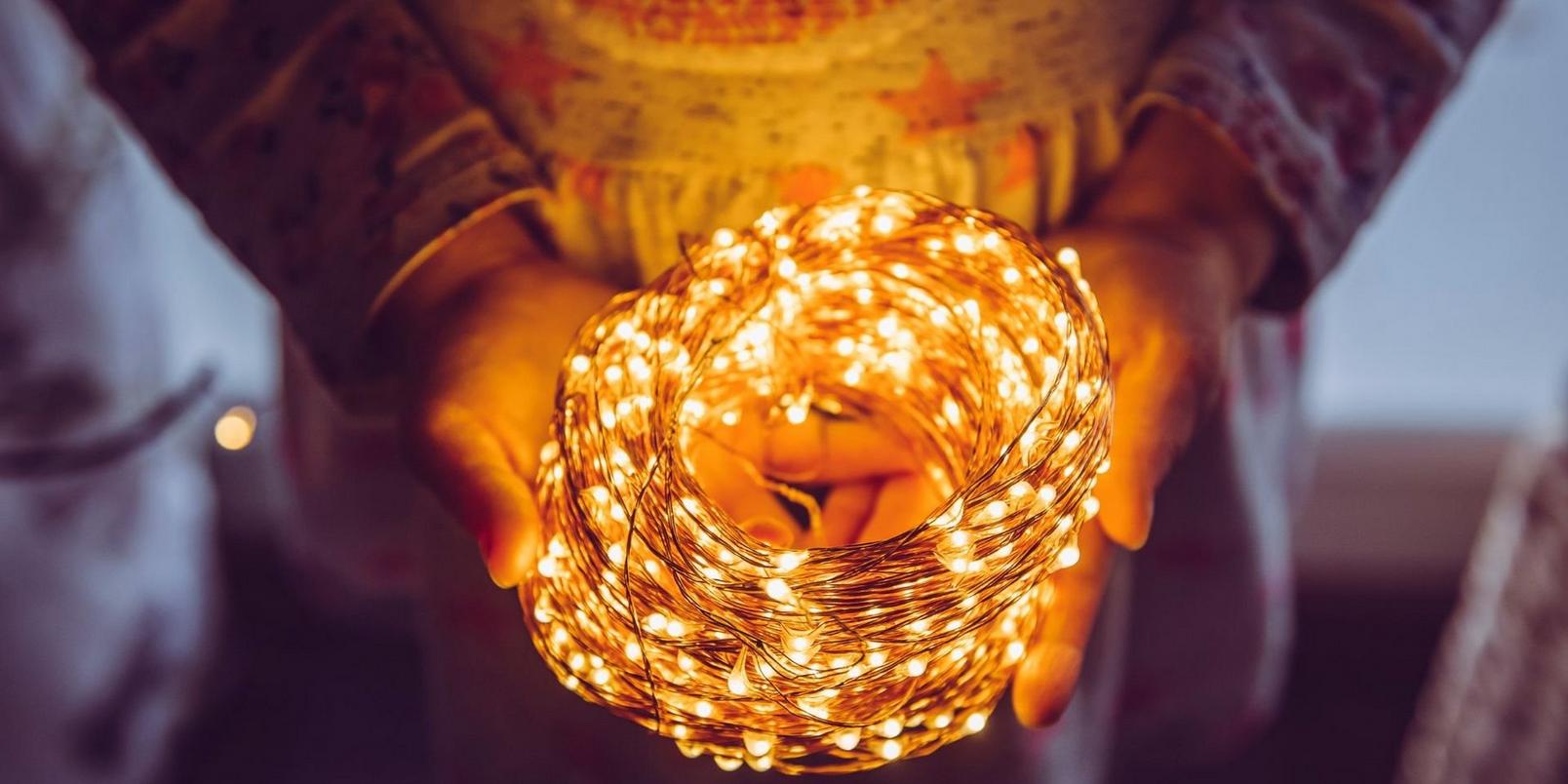 9. Pass on, or upcycle, old decorations
If there was an environmental Christmas carol, it would feature the lyrics reduce, reuse, recycle. That's the mantra you need to stick too when it comes to old decs. Usually made of lots of parts and materials they're tricky to recycle, so try and reuse them. You could pass them on to friends and family, to the charity shop, or if you're feeling crafty have a go at updating or upcycling them. You could try covering baubles in fabric, or having a go at decoupage.
10. Rent your festive get up, or get it second-hand
Another environmental mantra worth remembering this time of year: the most sustainable fashion is already hanging in your wardrobe. Fast fashion comes at great cost to the planet, so resist those party dress deals tempting you online and try and track down an outfit in a charity shop, borrow one from a friend or you can rent something really special using sites like By Rotation. That extra glow you'll get from helping the earth will make you look even better, promise.
11. Plan the menu to reduce food waste
Leftovers are one of the best parts of Christmas. Fact. So nothing should be going in the bin. And with a little careful planning that's eminently possible. Do a rough meal plan for the festive period, try to avoid buying more than you need (as tempting as it is) and if you do splurge have a go at batch cooking at storing food in the freezer, or even sharing it with neighbours.
Top tip: bread, milk, and cheese are some of the top foods that get chucked away. But you can easily turn these into bread crumbs, smoothies or sauces. Find out more over at River Cottage.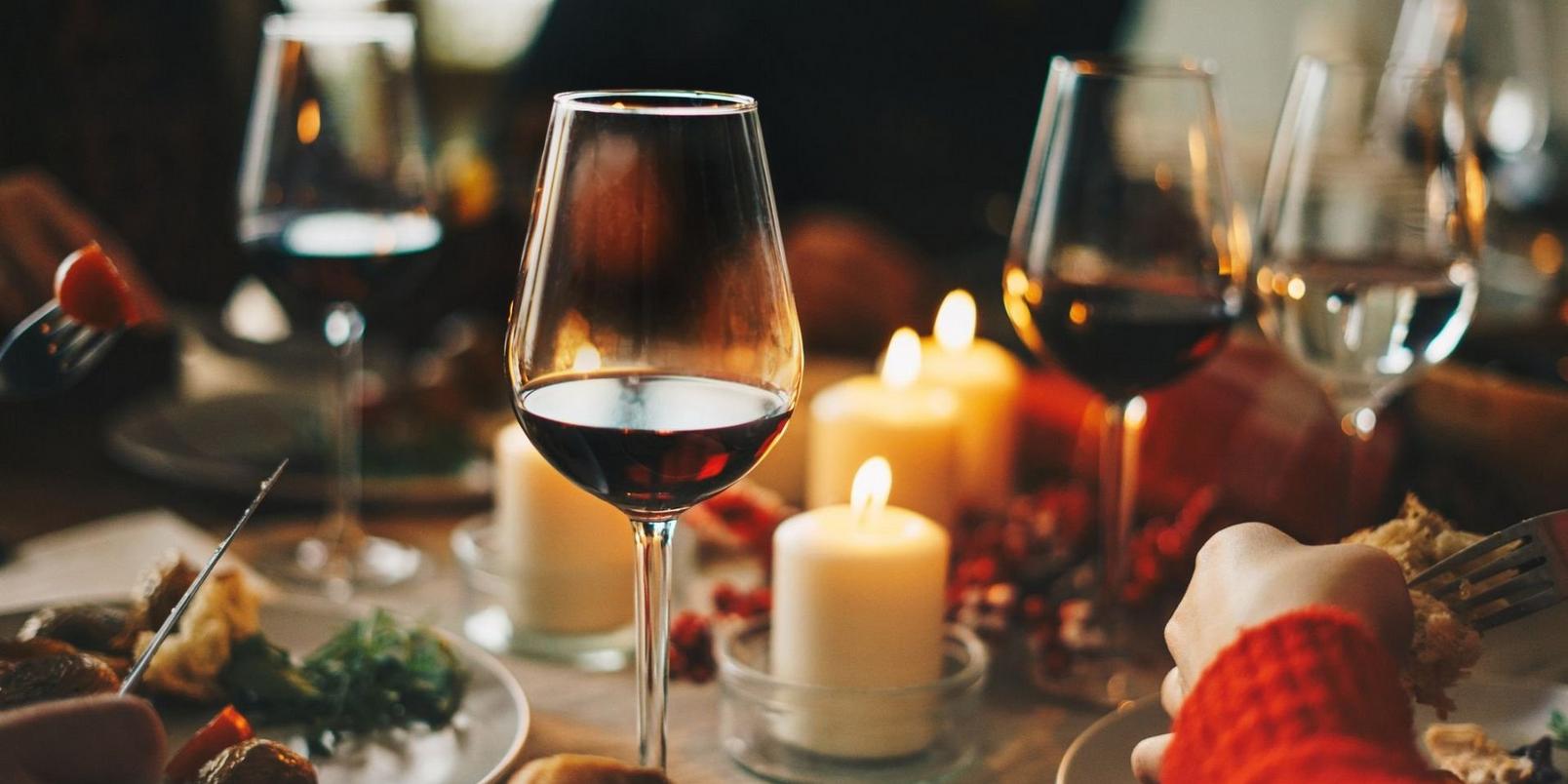 12. Say no to plastic
It's especially difficult in the run up to Christmas to resist the lure of shiny colourful plastic, whether it's in toys or Christmas decorations. But it's worth it. Did you know there an estimated 5 trillion pieces of plastic already floating in our oceans? These only break down into smaller and smaller pieces which are harmful to wildlife and to us. So put down that knick knack! If it's toys you're after, try looking for wooden ones, or opt for second hand to save plastic from landfill (or the sea). You can even get plastic free Christmas crackers.