25th Anniversary Flowers
25 years! Where does the time go? Celebrate your silver wedding anniversary in style with one of our beautiful bouquets. Hand-crafted and hand-delivered directly to your door, our arrangements say 'I love you' when words just aren't enough.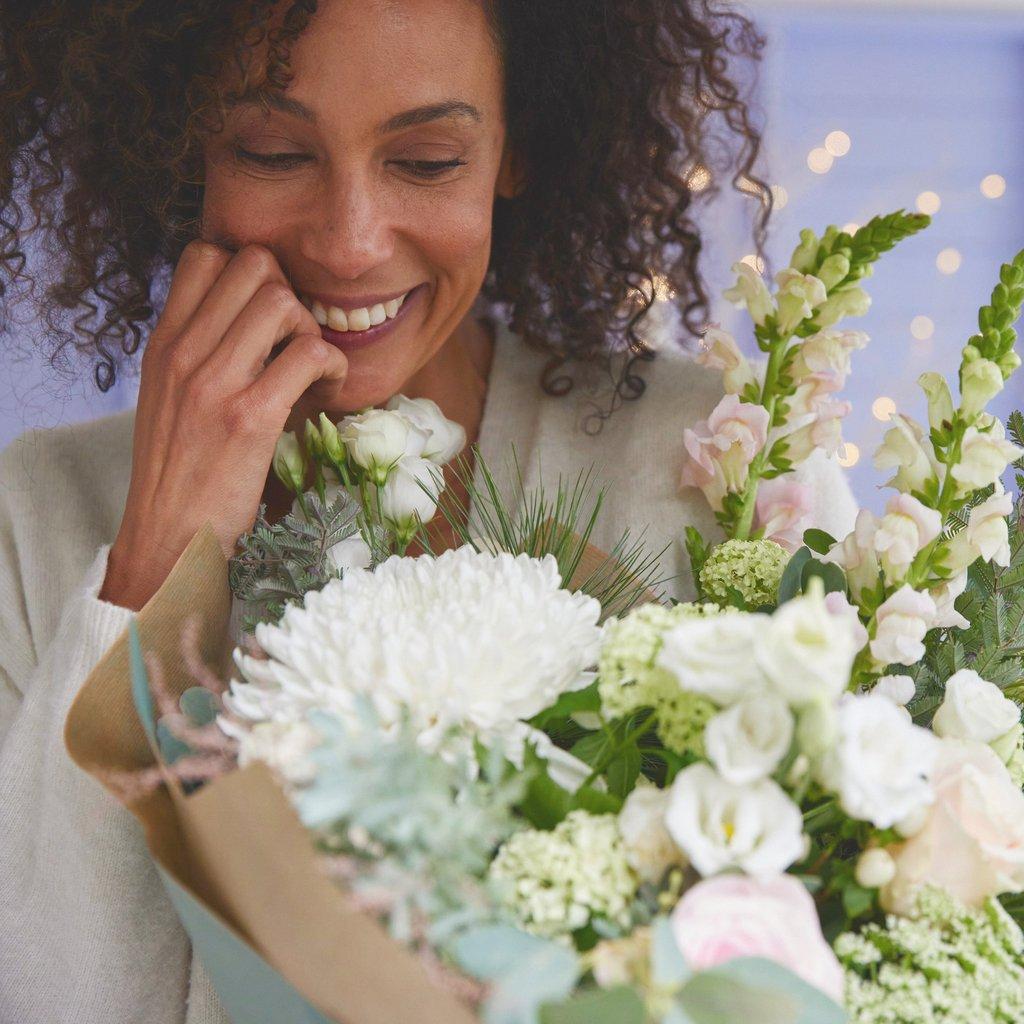 One-of-a-kind bouquets are the perfect way to remember that special day.
Designed and created exclusively for you by our local artisan florists
Delivered by hand
Send personalised flowers to your loved one and trust our florists to make it even more special
FLOWERS TO CELEBRATE 25 FABULOUS YEARS
Want to make your other half feel bloomin' wonderful? Send them a bouquet of fresh flowers. But after 25 years, you probably knew that already.
Iris is the traditional flower for the silver wedding anniversary, and you'll find this little pop of pigment scattered throughout our bouquets. If you're one of those couples that says thanks but no thanks to tradition, you'll find lots of roses, lilies, and germini in a range of gorgeous colours to tickle your fancy.
It's not every day you reach 25 years of being hitched, so it's time to pull out all the stops! Hampers? Check. Champagne? Check. Chocolates? Check. Our range of anniversary gifts has everything you need to really go to town with the celebrations! Oh, and happy silver anniversary. Here's to 25 more years!
Celebrating a different anniversary? Discover our range of pearl, ruby, golden, and diamond anniversary flowers.
In a hurry? Whether you're sending blooms to your other half or your fave couple, order by 3pm and get your blooms delivered on the same day (we won't tell!). We also have a range of next day and nominated day delivery options to suit you. Not going to be in the country? Explore our international delivery options and express your love from afar.
Related Articles
25th Anniversary Flowers FAQs
What flowers are traditionally associated with the 25th anniversary?
White blooms are traditionally associated with the 25th anniversary. These colors symbolize purity, longevity, and the strength of a long-lasting marriage.
How can I care for my 25th-anniversary flower bouquet to make it last longer?
To extend the life of your 25th-anniversary flowers, keep them in a clean vase with fresh water. Trim the stems at an angle and remove any leaves that may be submerged. Place the bouquet in a cool, well-ventilated area away from direct sunlight and drafts.
Can I include a personalised message with my 25th Anniversary Flowers?
Absolutely! Including a heartfelt note or card with your 25th-anniversary flower bouquet is a wonderful way to express your love and appreciation for your partner. You can also consider writing your own message to make it even more special.