The Ultimate Guide to Veronica
This popular summer wedding flower can sometimes resemble lavender but has a much richer history and tale. The veronica flower, also known as speedwell, is found all over the world and has spanned the ages with tales of healing and protection.
With links to early Christianity and Ancient Rome, this delicate flower is far from simple. Instead, it signifies loyalty and devotion – among many other things – making it the ideal choice for wedding arrangements.
Veronica meaning and symbolism
The veronica flower has many meanings, some of which are deeply rooted in the history of Christianity.
The name of the flower is linked to Saint Veronica, one of the women who travelled with Jesus to Mount Calvary for the crucifixion. She wore a veil and passed it to Jesus so he could wipe his face while carrying the heavy cross. When Jesus handed Veronica back the cloth it miraculously had a vision of his face imprinted on it. This cloth become a relic of the early church.
The veronica flower is said to present the eyes of Jesus, giving this humble plant a powerful symbolism of protection, healing, support and joy.
This low-maintenance perennial also represents loyalty, fidelity and love – and, when used in a single flower bouquet, signifies your devotion to someone else.
Alongside the symbolism associated with the flower, its colour can also have a significant impact on the meaning presented to your recipient. For instance, the purple blossoms can signify royalty and elegance, whereas the white flowers symbolise purity, innocence, healing, and new beginnings.
The symbolism of veronica means it makes the ideal bouquet for wishing a speedy recovery, as well as weddings and landmark life celebrations.
Veronica facts
The veronica flower is also known as speedwell. In fact, speedwell is part of the veronica genus which is the largest in the Plantaginaceae flowering plant family. Altogether there are over 500 species of Veronica.
It's native to North America, Asia, Europe, Africa, the Mediterranean and the Middle East. Found in such abundance across different climates, it's perhaps no surprise that veronica is a low-maintenance garden plant.
Alongside speedwell, veronica has also been known as Bird's Eye and Gypsy Weed.
There are three types of veronica flower – herbaceous perennials, dwarf veronicas and moisture-loving veronicas. Each one prefers slightly different growing conditions.
The veronica is closely related to foxgloves, snapdragons and beard tongues.
Alongside its links to Christianity the veronica can also be traced back to Ancient Rome, where it was used as a medicinal plant.
With this rich and diverse history, this simple plant has many hidden connotations and meanings that can be represented by its tiny, delicate flowers.
Types of veronica
With a long history and meanings revolving around healing, protection, loyalty and devotion, there's more to the veronica than meets the eye. This fascinating plant can also mean so much more depending on the colour.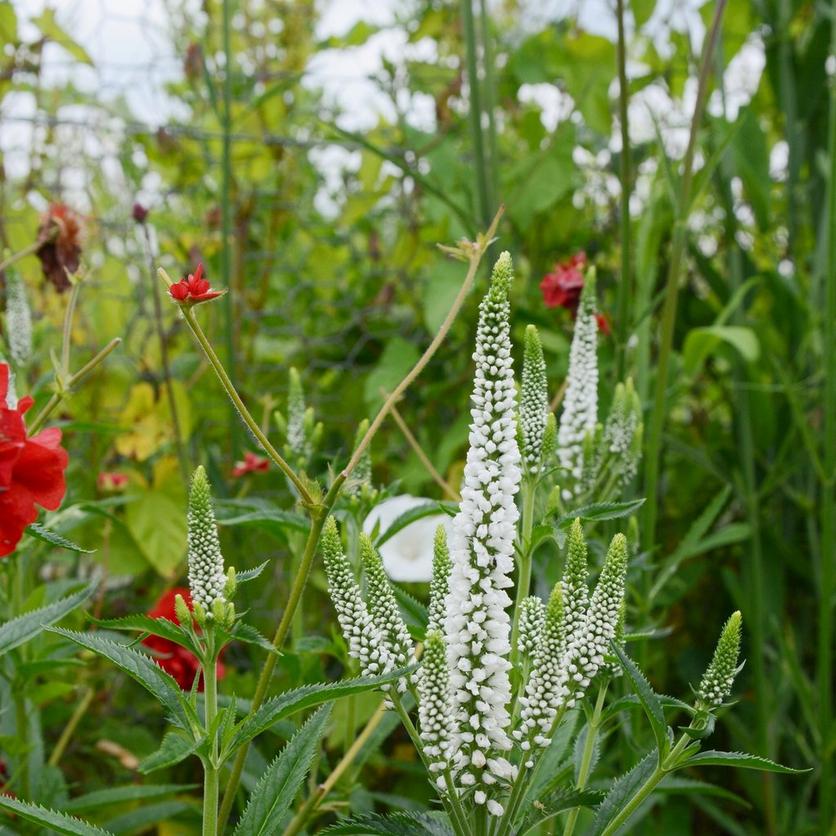 White veronica
White has long signified commitment, devotion, and purity – a perfect fit with veronica's connotations of devotion and fidelity. It means the white veronica is ideal as wedding flowers, or used to celebrate an engagement, anniversary or celebration with a loved one.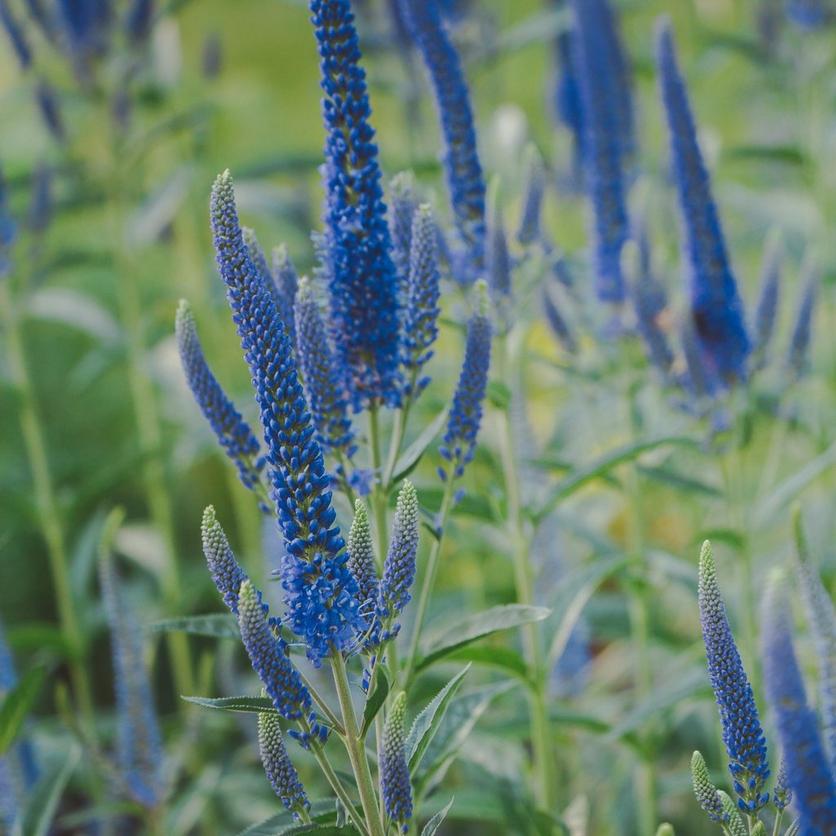 Blue veronica
Trust, serenity, calm, new experiences and openness are a few of the meanings associated with the blue veronica. Ideal for times of healing, moving to a new home, or simply to soothe someone at a stressful time, the blue petals can provide a more intimate message to your recipient.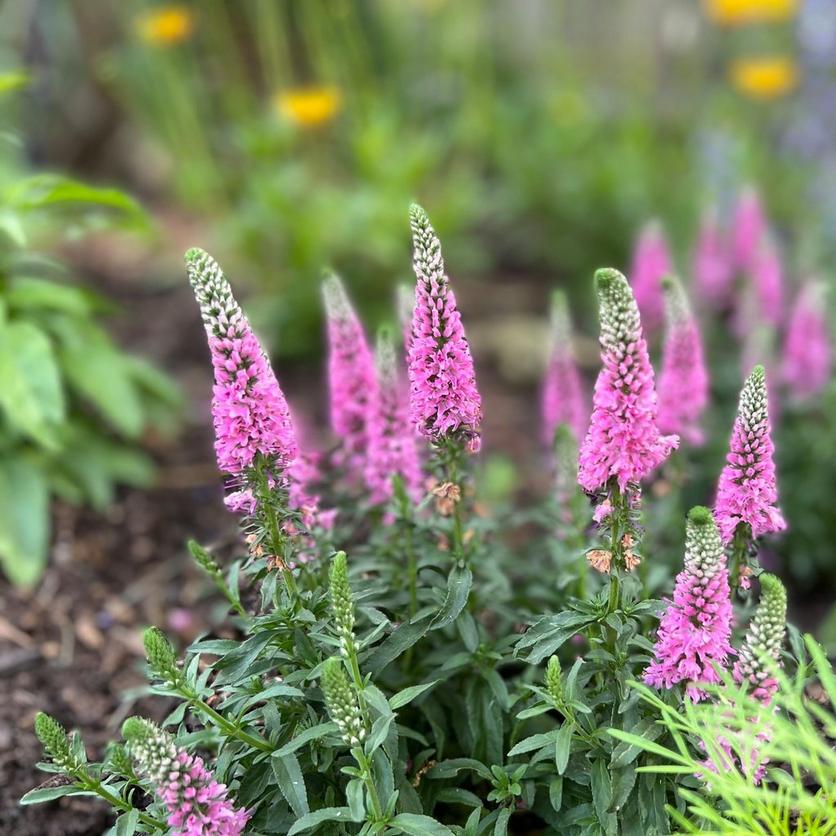 Pink veronic
Pink, especially light pink, has a strong connection to youth, romance, tenderness and delicacy. It makes the pink veronica ideal for sentiments of love, joy, and support, such as the arrival of a new baby, romance and feelings of loyalty towards a loved one.
When to plant veronica
Veronica flowers are low-maintenance perennials that are attractive to pollinators and free from most pests and diseases. This makes them a popular choice for many gardens.
Reaching an average height of anywhere between 10 and 60cm, they can be grown in a variety of conditions including rockeries, raised beds, borders and pond edges. It's important to plant the correct type of veronica in an environment where it can flourish.
The three types of veronica in the UK include:
Herbaceous perennials – these plants die back every autumn and regrow in the spring.
Dwarf veronicas – these low-lying, slender-stemmed plants are suitable for rock gardens.
Moisture-loving veronicas – these requires boggy soil or shallow water to grow, so are ideal around the edge of ponds.
Signs that the wrong veronica plant has been planted in the wrong environment include the plant suffering from powdery mildew or downy mildew.
Veronicas enjoy the sun and can be planted throughout most of the year. However, the most favourable time to plant is spring or autumn. By late autumn the plants will require cutting back ready for the spring.
How to care for Veronica
Veronica is known to lose its flowers quickly after blossoming, which means that vase life expectancy is no longer than five days. With this in mind, there are a few things you can do to try and promote a longer vase life:
Temperature

Keep them cold: Prior to presenting, store veronicas in a cool environment to extend their lifespan.

Moisture

Maintain moisture: Lightly mist the flowers to keep them hydrated and preserve their freshness.

Vase

Clean vase: Wash the vase with warm soapy water to eliminate bacteria and ensure a clean environment for the veronicas.

Cutting the stems

Prepare stems: Cut the stems diagonally before placing them in water, aiding water absorption and promoting longevity.

Spent folliage and food

Remove foliage and add flower food: Trim any foliage below the water line and include flower food following the packet instructions.

Fresh water

Additionally, keep the water fresh, replacing it if needed, and ensure it remains topped up.
When does veronica bloom?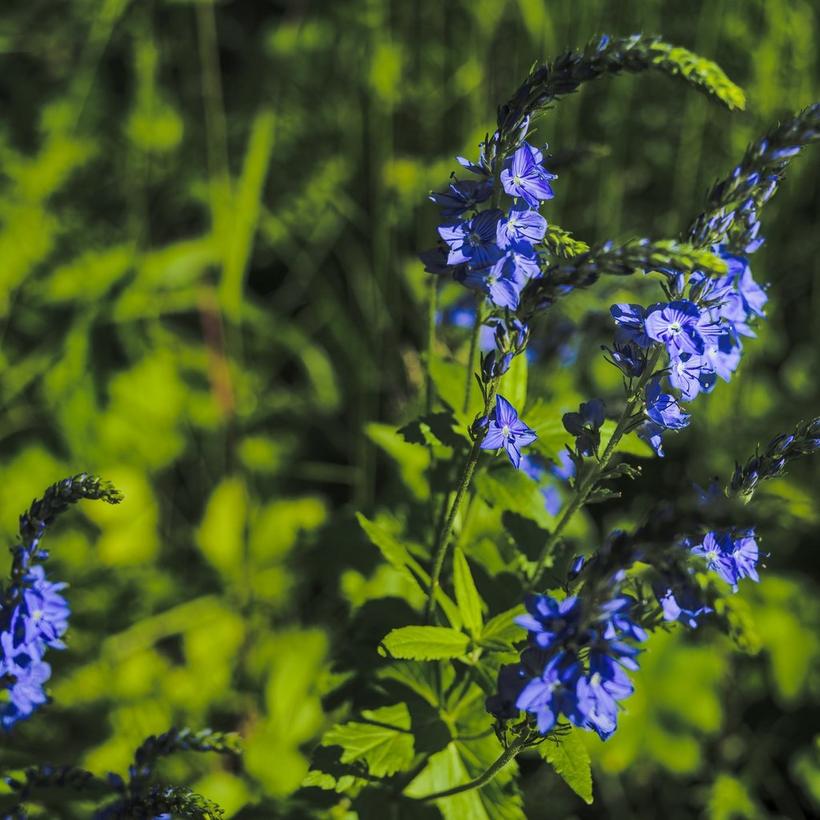 Veronica flowers bloom any time from late spring, through the summer and into early autumn. The blossom consists of tiny, pretty flowers that are clustered together to form upright spires or spikes. The stems have narrow leaves that are either organised into pairs or three up the height of the stem. The blossoms, however, are short-lived, hence the name speedwell, so you can expect to do a bit of dead heading to encourage further blossom throughout the summer season.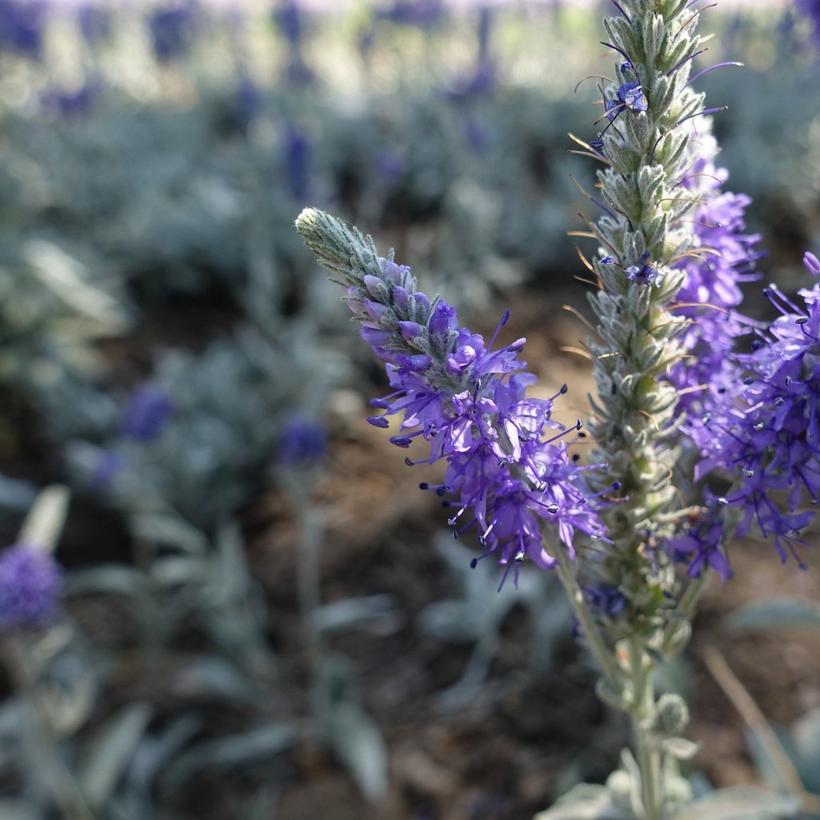 If you're using veronicas in a flower arrangement it's best to wait for the summer to source your flowers and to keep the veronicas cold before presenting them to help preserve the delicate blossom.
Creating a veronica bouquet
The Veronica flower, with its delicate blossom and meanings revolving around healing, protection and loyalty, is an ideal accompaniment to a bouquet arrangement for a get well soon message.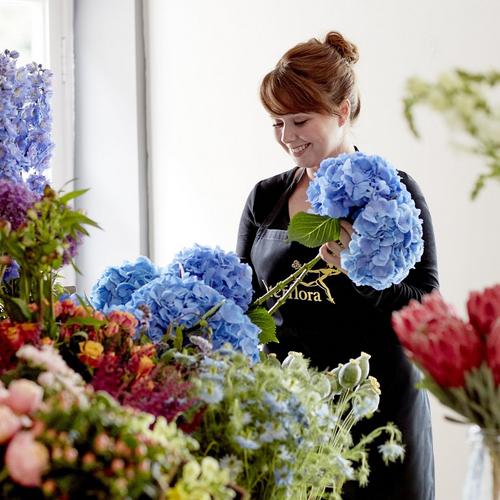 Choose the occasion: Consider the meanings associated with veronica, such as healing, loyalty, and new beginnings. Opt for veronica as an ideal choice for occasions like get well soon messages, weddings, christenings, or church events.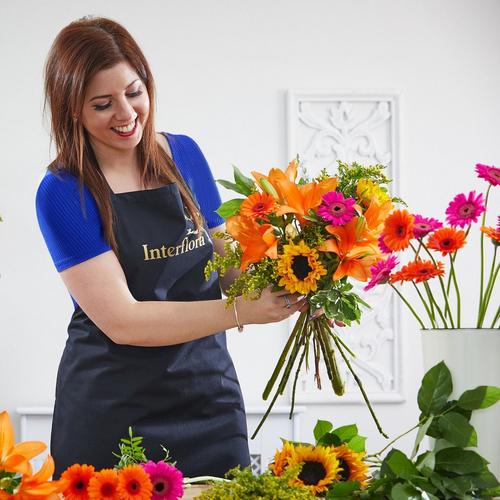 Select complementary flowers: Pair veronica with flowers like lisianthus, roses, ranunculus, hydrangeas, or peonies to enhance the bouquet's beauty. These flowers will harmonize well with veronica's delicate and meaningful blooms.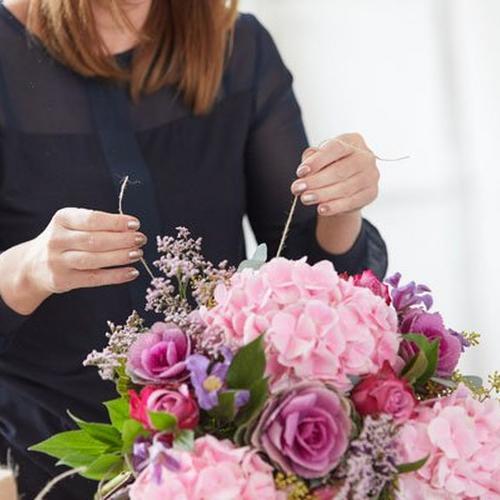 Embrace versatility: Veronicas are available in purple, blue, white, and pink hues, offering versatility in color options. Each shade carries its own symbolism, such as serenity with blue, purity with white, joy with pink, and royalty with purple. Choose the color that best suits the occasion or desired message.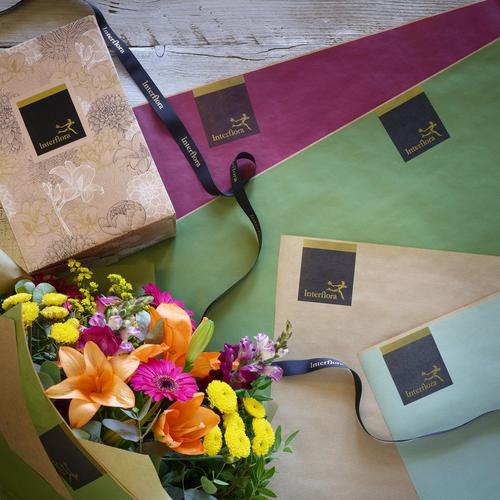 Create a meaningful arrangement: Arrange the veronica bouquet, blending it with the chosen complementary flowers to create a visually appealing and symbolic arrangement. Consider the size, shape, and color distribution for a balanced and meaningful display.