5 ways to make the mantle merry this Christmas
2nd November, 2020
On long winter evenings a fireplace can be just the cosy, comforting treat you need. It also offers plenty of decorating opportunities and we think nothing looks quite as lovely as a fresh, festive flower arrangement. Whether you choose rich reds and traditional foliage, or bright, wintry whites, a garland is a brilliant way to bring the colours and smells of Christmas into your home. Here are five inspired ways to make your mantle merry this Christmas.
Not-so-traditional Noel
Snow is notoriously unreliable in the UK but with a little floral help you can still have a white Christmas. Turn your mantle into a winter wonderland with gleaming, elegant white flowers. In this striking arrangement snowy scenes are conjure up by Calla lilies standing tall like new blooms emerging from the snow, while the cascading orchids mimic icicles.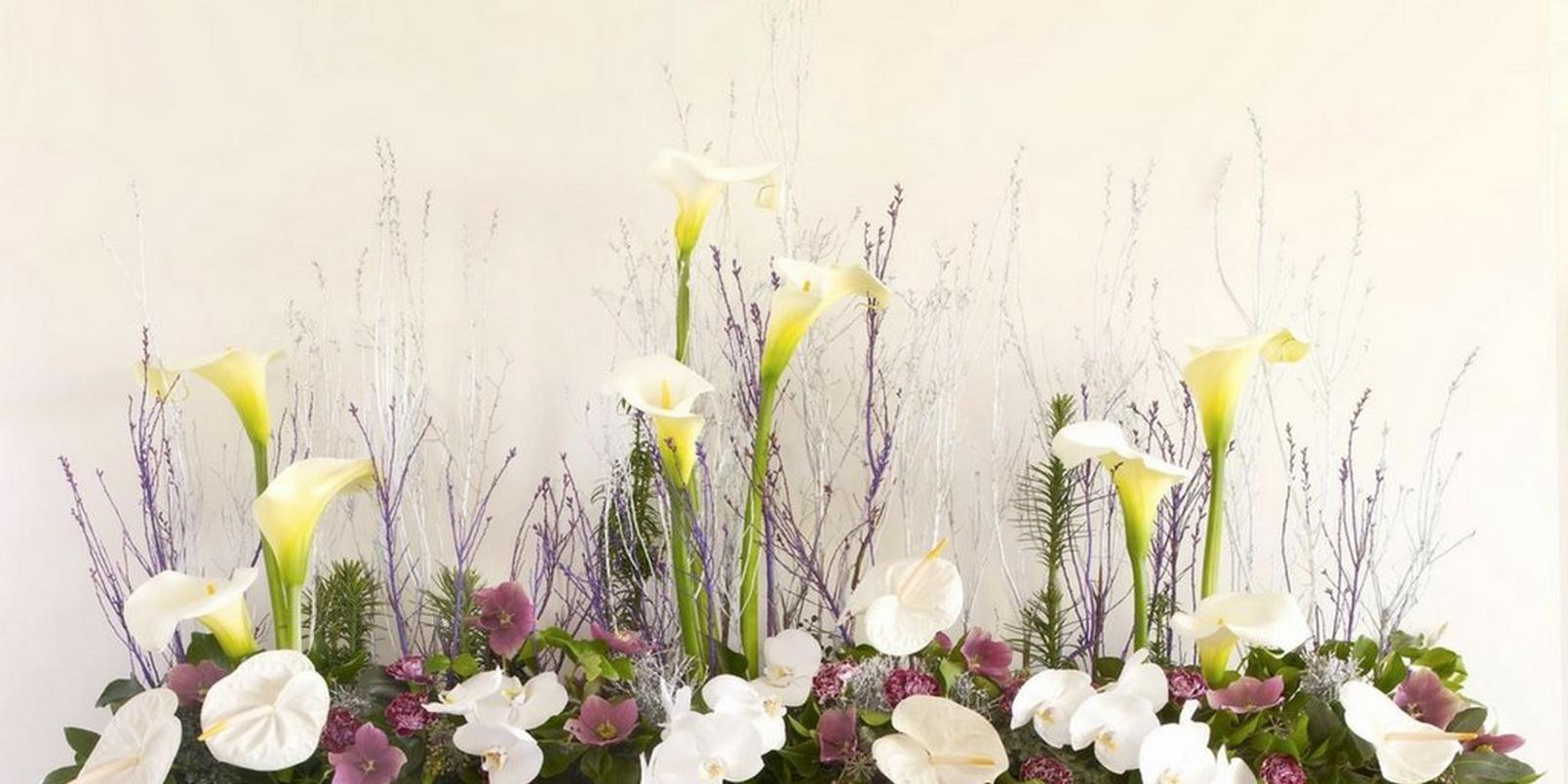 A very berry Christmas
We love these lush berry tones, after all, is it even Christmas without lots of warming red colour? Sumptuous roses are the feature flower, complemented by hypericum berries, dried lotus seed heads and lots of greenery, including delicate trailing amaranthus. A jewel-like Christmas delight.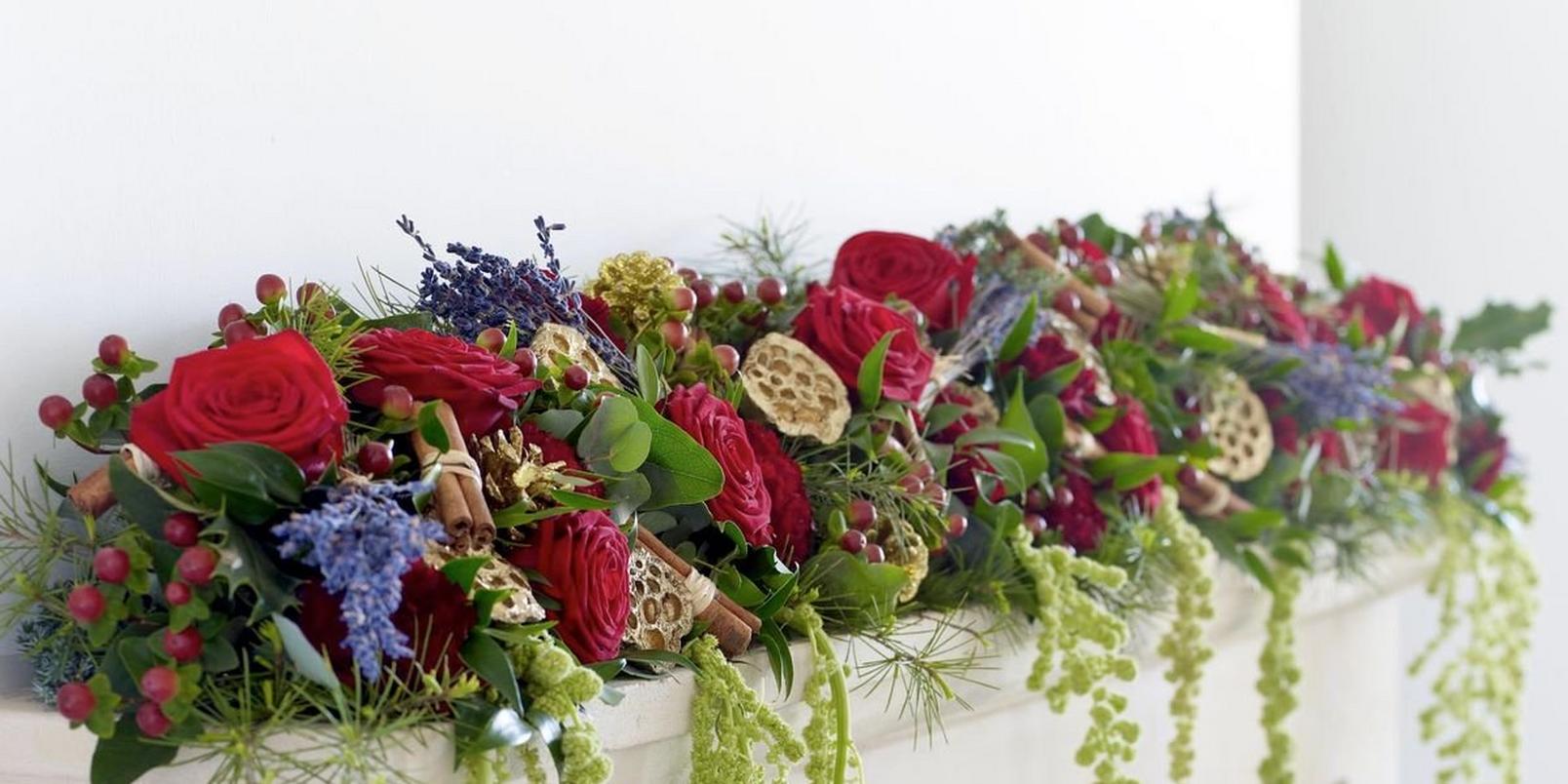 Woodland Walks
From the soft sparkle of ice to the delicate shapes of bare trees to the occasional burst of bright berries – the natural beauty of winter can be quite something. And although we love a bracing walk (it's a great way to feel you've earned a mince pie!), you don't need to brave the cold to enjoy nature's gifts. This gorgeous garland brings the outdoors in, mixing white roses, tumbling ivy and hellebores (known as the Christmas rose) with festive favourites like slices of orange, apple, holly and pine. The result is a slightly wild, glorious smelling garland that will last and last.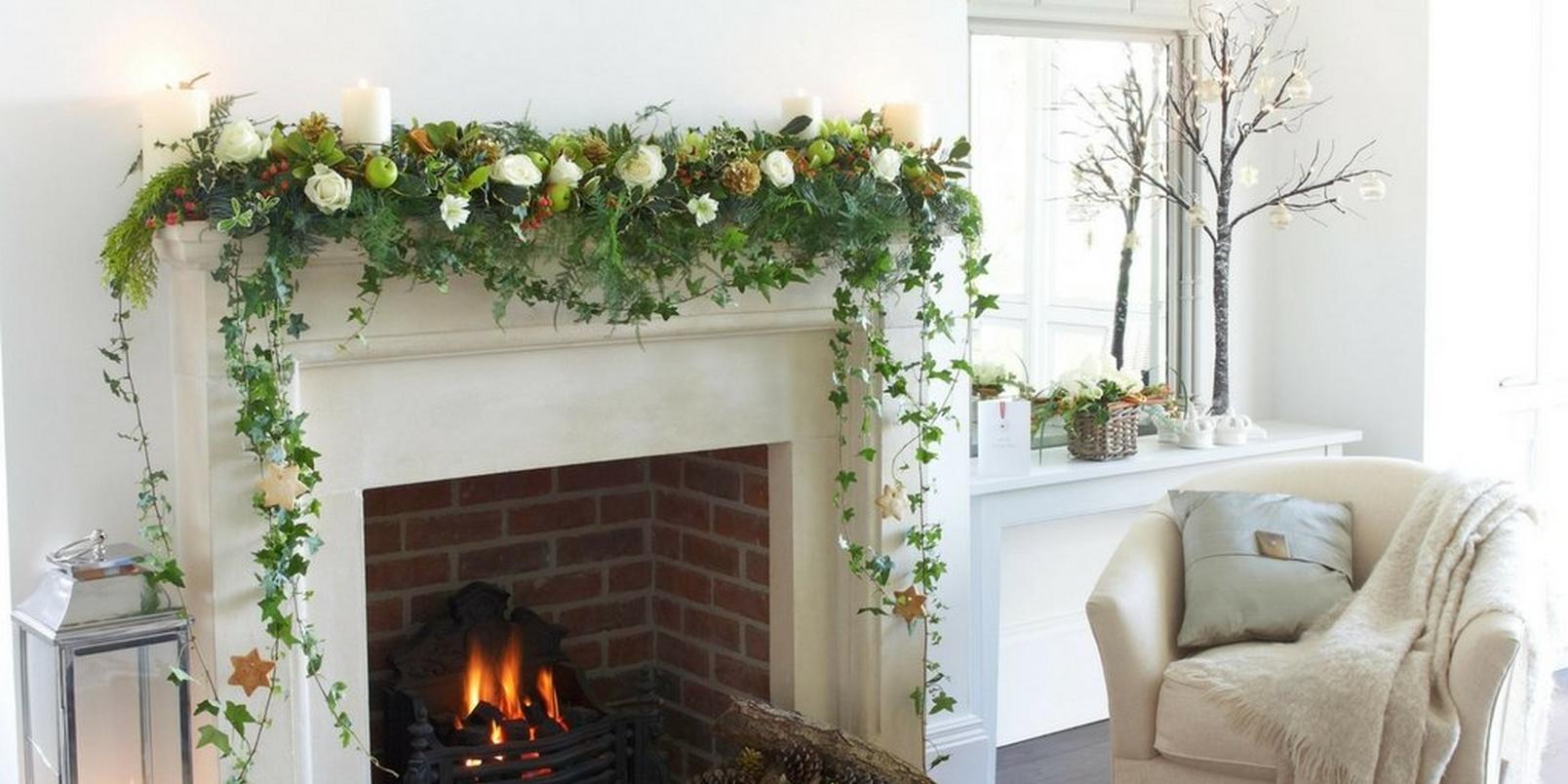 Scandi Chic
No one does festive decor quite like the Scandi countries – modern but warm, rustic but elegant, their style is perfect for the modern home. Inspired by their flair this garland combines red roses, hellebores and seasonal berries with handcrafted elements and natural materials like pinecones. Just say god Jul (that's merry Christmas in Swedish)!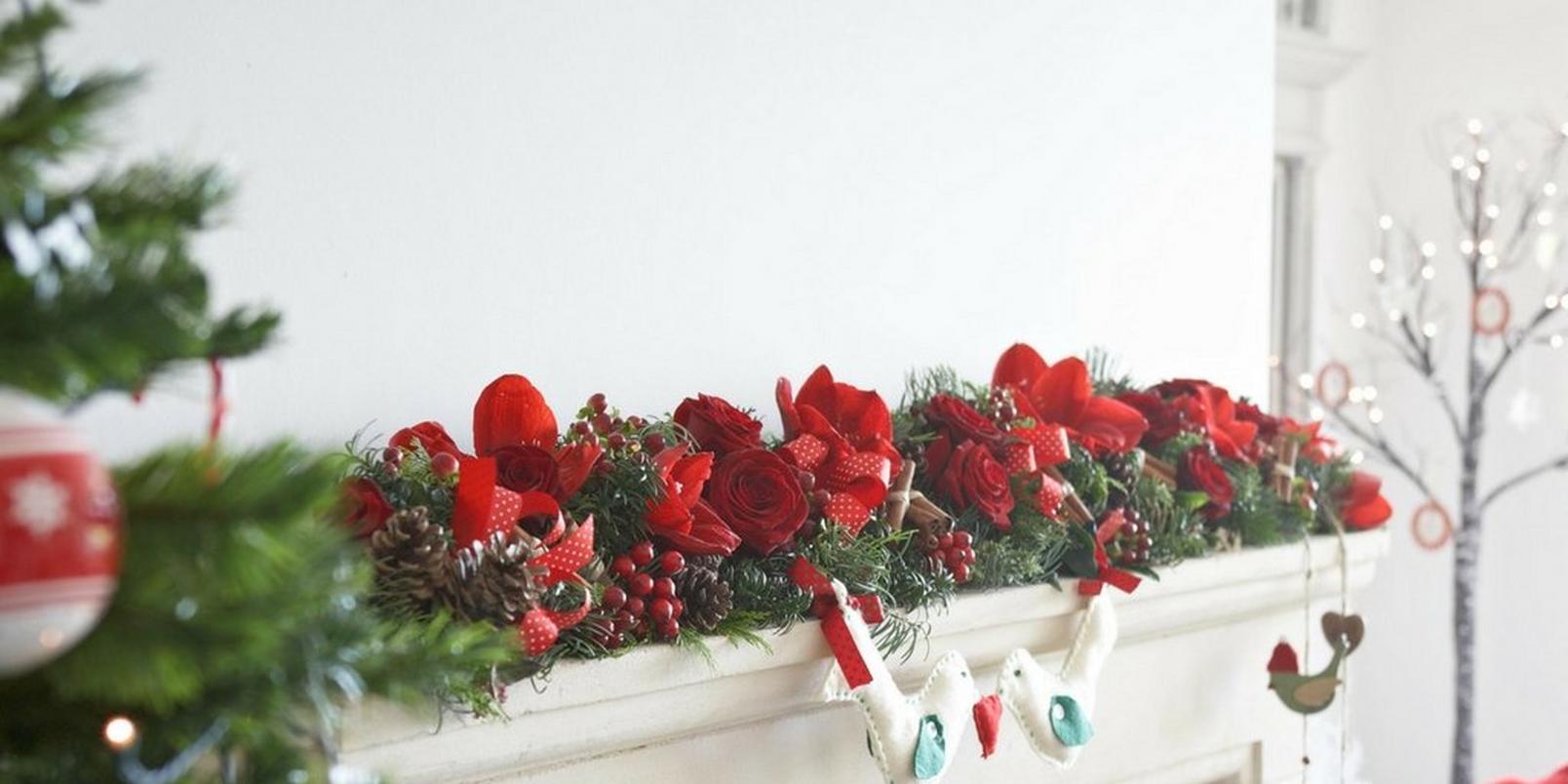 Pretty in Pink
Carefully considered, a little soft candlelight is an ideal way to illuminate your blooms – the flickering glow should bring out their beautiful colours. In this arrangement pillar candles (safely tucked in floral foam) are surrounded with a profusion of blooms including blousy pink hydrangeas and white orchid heads. A sprinkling of red berries adds a final festive touch.