5 ways to decorate your mantlepiece
18th September, 2023
When sleigh bells are ringing and snow is glistening, the fireplace is the perfect spot to snuggle around in the evenings. Not only is a roaring fire comforting and perfect for gathering together, it also offers one of the best stages for giving your home a little bit of festive cheer. Your mantlepiece is the ideal place for hanging a few lights, draping a bit of tinsel and even creating a fantastic, fresh, festive floral arrangement.
Whether you go bold with rich reds and wintry whites, or adopt a more subtle approach with traditional festive foliage, decorating the mantlepiece is a brilliant way to bring Christmas cheer into your home.
To get you in the festive mood, we've come up with five fireplace decorating ideas to complement your tree and make your mantle merry this Christmas.
This quintessential Christmas blossom has red and green festive foliage with stark red petals fit for the holiday season. When cared for properly, these stunning buds can last for a few months. Once the blooming period is over, poinsettias leaves can be pruned and reused for other decorative purposes.
Finish off the spread with tumbling ivy, mini pinecones, and eucalyptus to add depth and texture. Other ideas for decorating your mantle include holly, apple and pine for a natural foliage arrangement. You can add a touch of colour by threading dried orange slices through a length of string and hanging it along the bottom of the fireplace.
A white Christmas with azalea
Stave off the winter chill with these classic holiday blossoms. Stark white with shimmering full blooms, azaleas are the perfect addition to your Christmas décor. Use twine to carefully weave these elegant buds into your garland to create an illusion of snow drops on fresh pine trees. You can incorporate natural materials such as gilded leaves and eucalyptus to really enhance your mantlepiece.
White roses, mistletoe, white winterberries and faux garlands also make brilliant additions to your snowy mantle-scape. These, coupled with bright azaleas and a sprinkle of berries, can create a magical winter wonderland for your home.
Consider draping twinkly Christmas lights across the arrangement to really make your fireplace shine. This will help to keep the mantlepiece shining even as the natural light disappears and the evening draws in.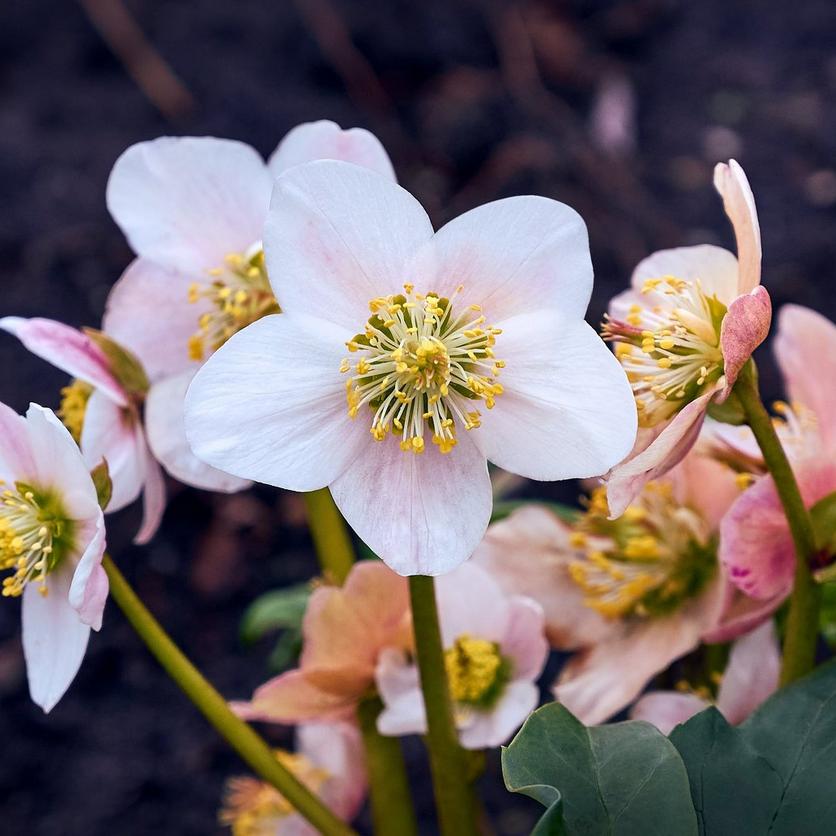 Go vintage with pink hellebores
Nothing says Christmas like red, gold and green, but incorporating other shades can really beautify your mantlepiece over the festive period. Think green foliage with pink hellebores – also known as the Christmas rose. These dazzling winter-hardy flowers sprout elegant nodding blooms and add a soft touch to any arrangement.
Go a step further and include blousy pink hydrangeas for varying hues. These shine almost rose gold in the light, creating a rustic, vintage feel. But don't just stop there. Pillar candles and fairy lights also make excellent Christmas mantle decorating ideas. Safely tuck them in floral foam to illuminate your blossoms further.
You could also stagger a mix of candlesticks at different heights to add shimmer at different levels. The waning glow will offset any stark colours wonderfully, creating a gleam of pinks, whites and greens.
Red roses are the iconic Christmas blossom, with rich, vivid shades matching the traditional season colours. These distinctive blossoms can create an invigorating mantle display and make a new focal point for your living room during Christmas.
While it's a simpler solution, it's by no means a lesser statement. On the mantlepiece, include a vase of vibrant winter roses, green berries and golden foliage for that classic Christmas combination. Consider an array of elegant glass and silver candle holders on each end of the mantlepiece for a sensational holiday arrangement.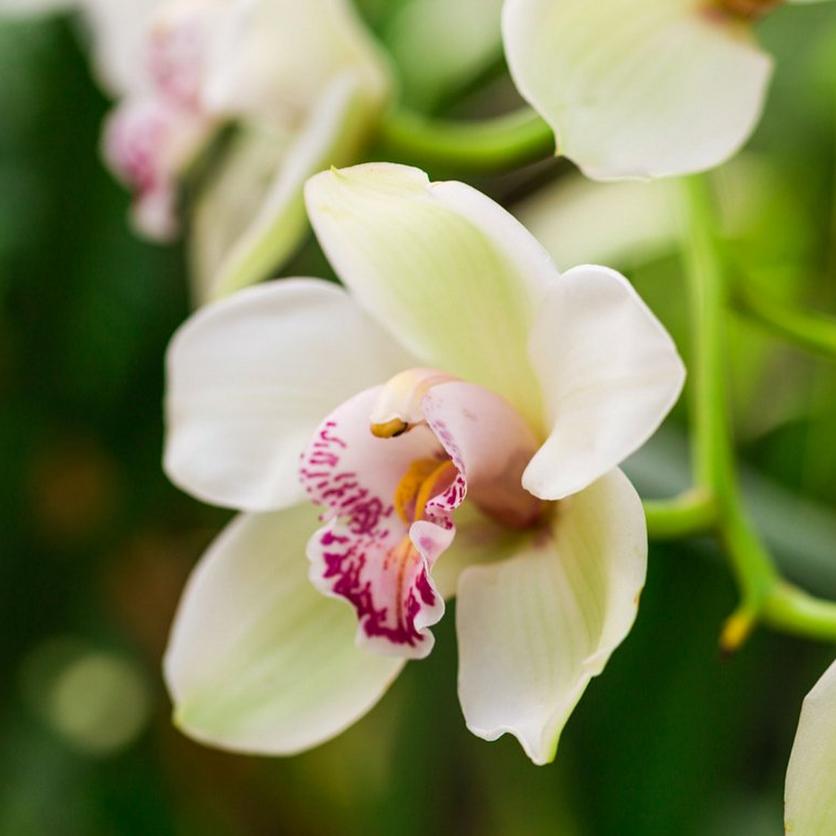 Ornaments and Orchids
Ornaments aren't just for the Christmas tree. In fact, they make a bigger statement on your mantlepiece, surrounded by a flurry of foliage and handcrafted elements. Sometimes an ornament can really tie everything together to create a dynamic arrangement. Even better if you can coordinate your flowers and your décor to set the tone.
There's nothing more fitting for a seasonal display than cymbidium orchids. This elegant bud grows decorative flower spikes that adds texture to any Christmas bouquet. But they are far more impressive on their own, boasting an enchanting snowy aesthetic.
Combine the wintry flower with equally white ornaments for a striking display. Strategically place bulbous accents along the mantlepiece and scatter orchid petals along the length to create some cohesion between the Christmas tree and the rest of the space. You could also incorporate mini baubles in decorative pots for a quirkier display.
Nothing brings festive joy quite like a beautifully decorated fireplace at Christmas. With a wide array of mantlepiece styles to choose from, add some floral flair to your home with stunning flower arrangements fit for the season. Not only will this add bursts of colour to your living room, it will also freshen the space with delicate scents that last until the new year.
For more inspiration on how to decorate a mantlepiece effectively, browse the latest Christmas flowers and gift range on Interflora.